PHOTOS
Jennifer Garner 'Almost Lit The Kitchen On Fire' In Hilarious Cooking Mishap: Photos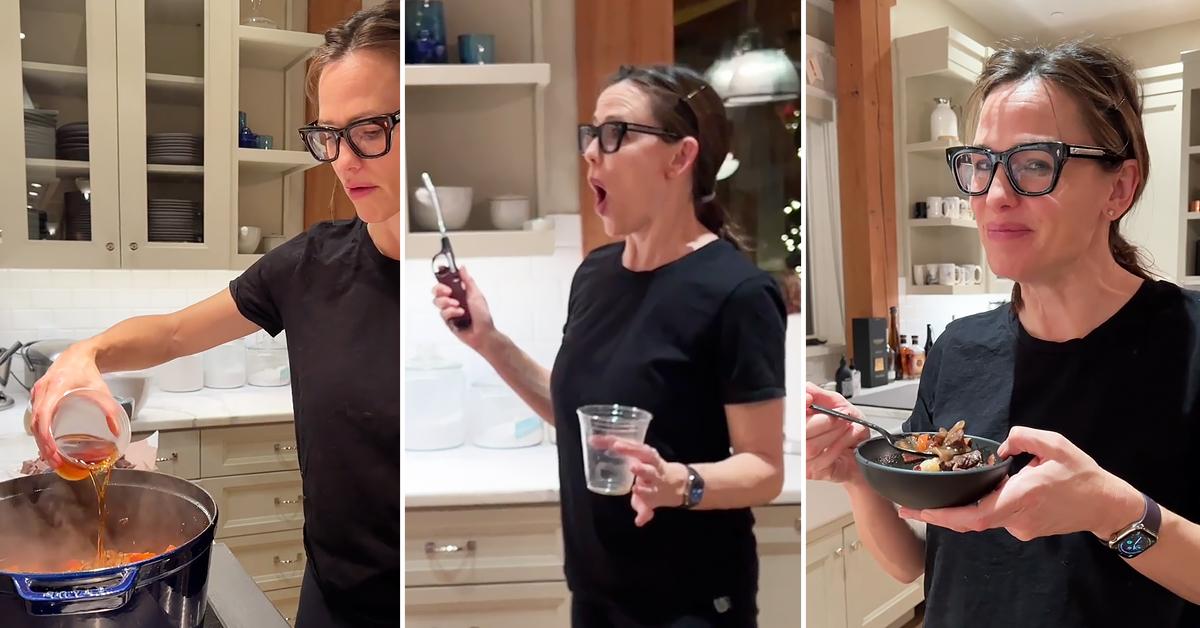 Article continues below advertisement
Jennifer Garner nearly set her kitchen ablaze while cooking up a delicious holiday meal earlier this week — and her fans can't stop laughing at the hilarious mishap.
The 49-year-old actress —who posted the wholesome video for her Pretend Cooking Show on Wednesday, December 29 — was trying to make Ina Garten's beef bourguignon recipe when things got a little too heated in the kitchen.
Article continues below advertisement
After adding in the Cognac (a type of brandy) to her concoction on the stove, her pot suddenly went up in flames, causing the 13 Going on 30 actress to step back in shock.
"The thing about traditions — all you do to give them meaning is keep them," she wrote in her Instagram post. "I don't know when I started making @inagarten's beef bourguignon (from Barefoot in Paris) for Christmas, it was long enough ago that the smell of this perfect stew makes me feel happy, cozy, and relaxed (until I almost lit the kitchen on fire — Ina would never 😬!)."
Article continues below advertisement
"Maybe this will make sense for your New Year's Eve, but wherever this weekend takes you — we wish you a healthy, a joyful, and a peaceful New Year. ♥️" She finished off the post with the hashtag, "#PretendCookingShow."
Garten, known for her Food Network show Barefoot Contessa, even commented on the post to offer her friend some kind words — and to let the Alias star that she isn't alone.
Article continues below advertisement
"That's my favorite!!! And I almost set the kitchen on fire every time! Happy New Year!!! Love you. ❤️❤️❤️," Garten wrote in the comments.
Article continues below advertisement
Scroll through the images below to see Jennifer Garner and her hilarious cooking mishap!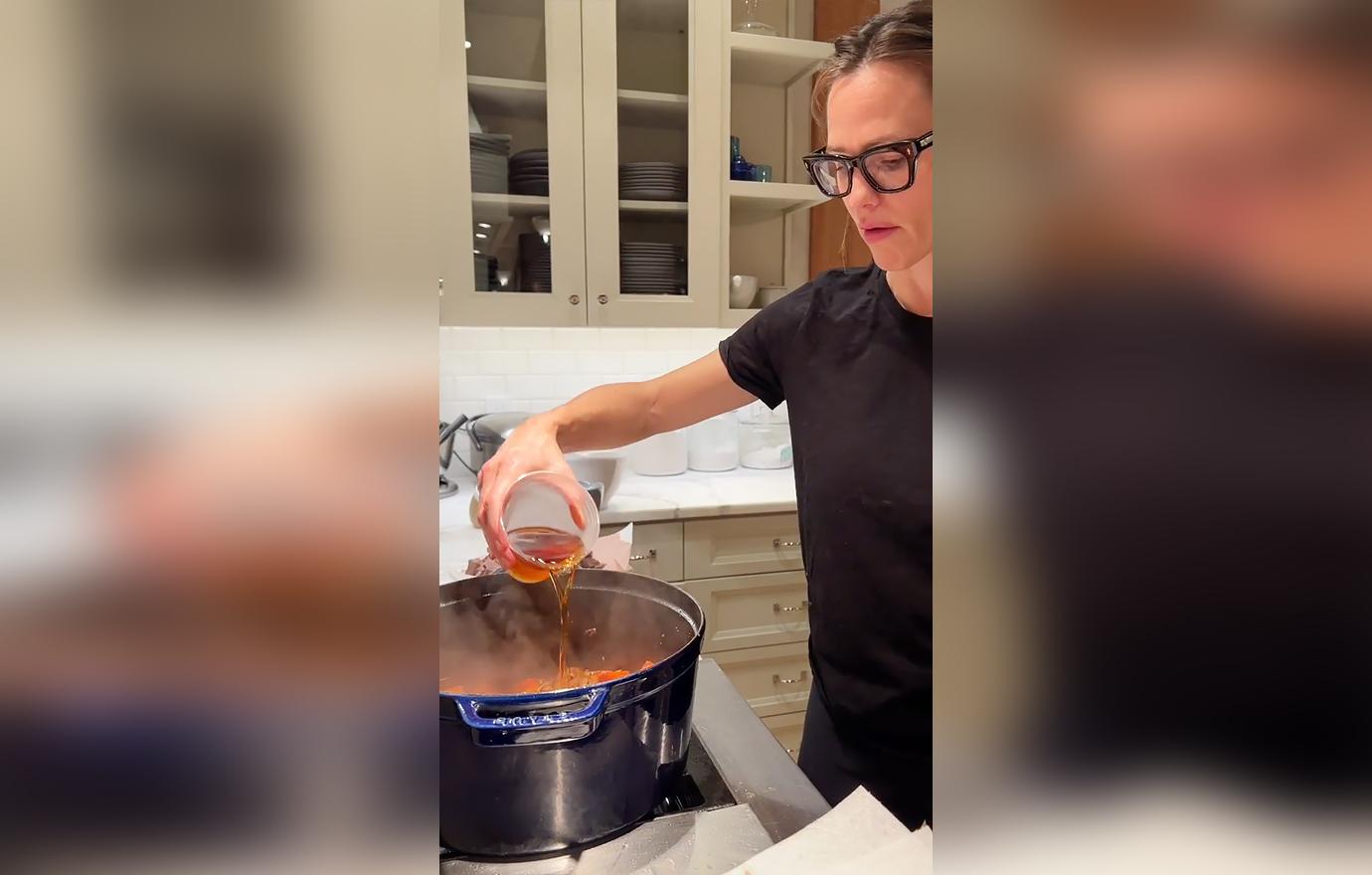 The calm before the storm! Everything seemed fine as Garner began adding the Cognac to the mix.
Article continues below advertisement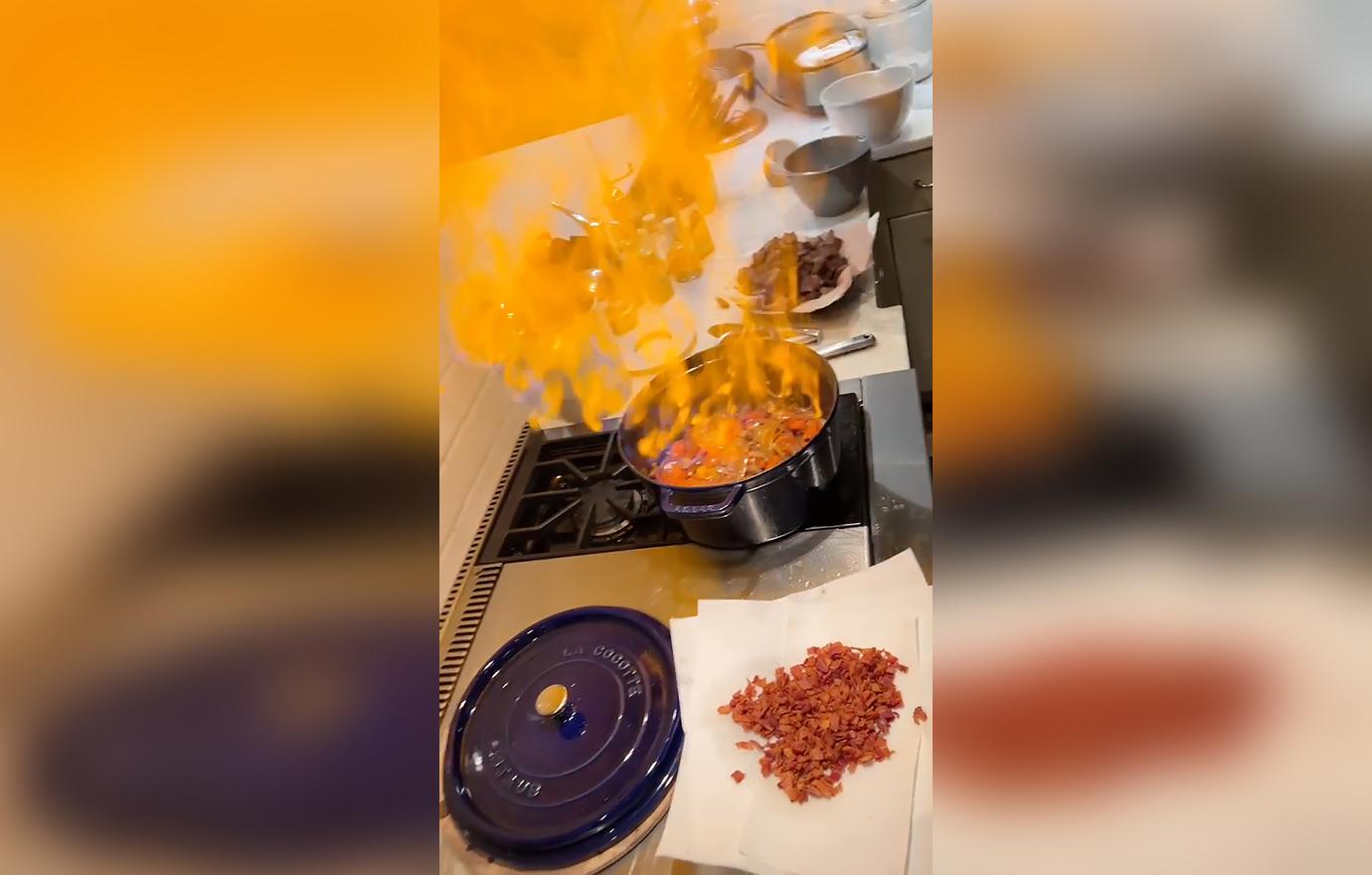 All of a sudden, her pan was ablaze with a giant flame after seemingly reacting to the alcohol additive.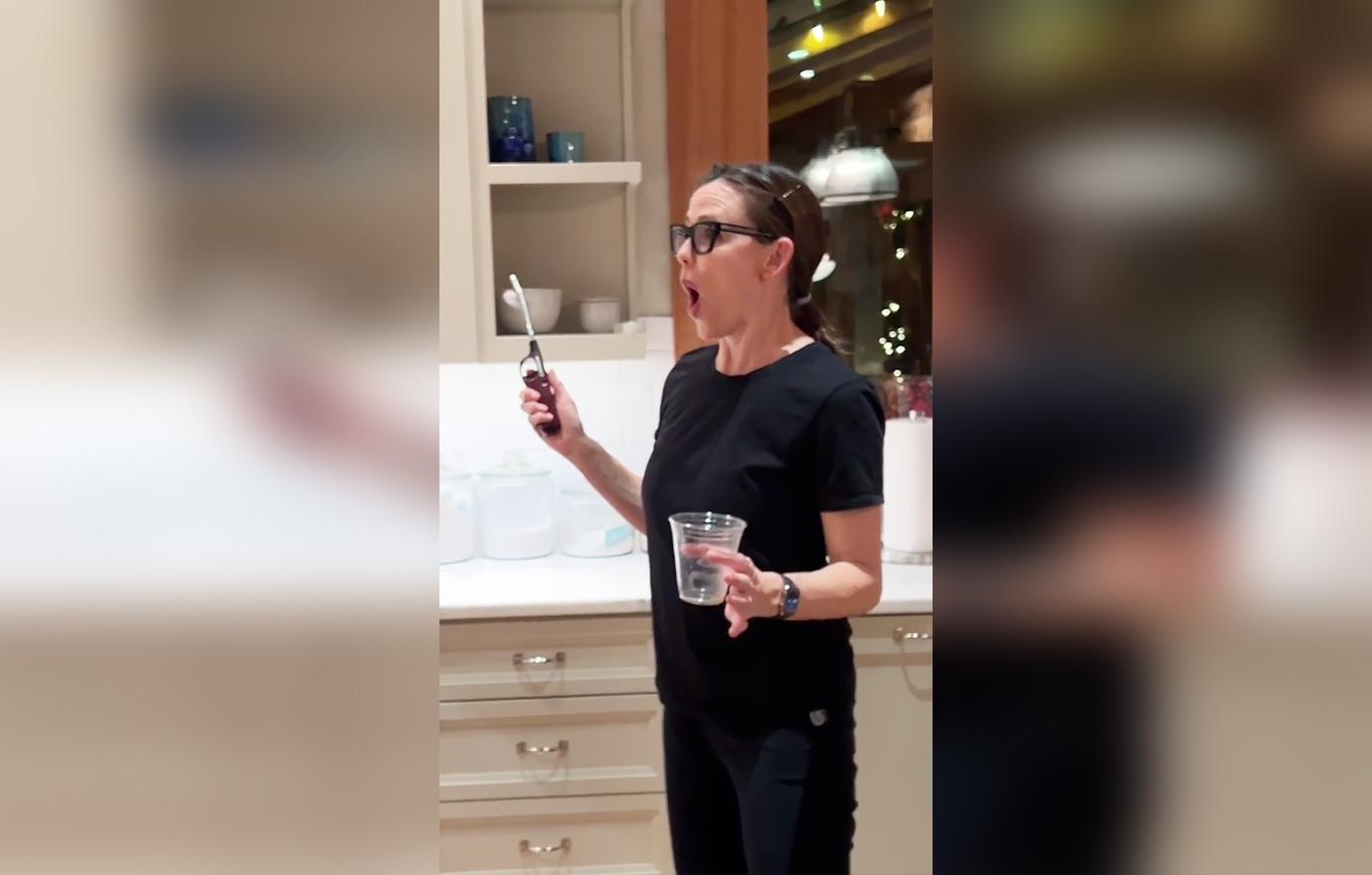 Garner stepped back from the stove with a priceless expression on her face as she watched in shock while the pan went into flames.
Article continues below advertisement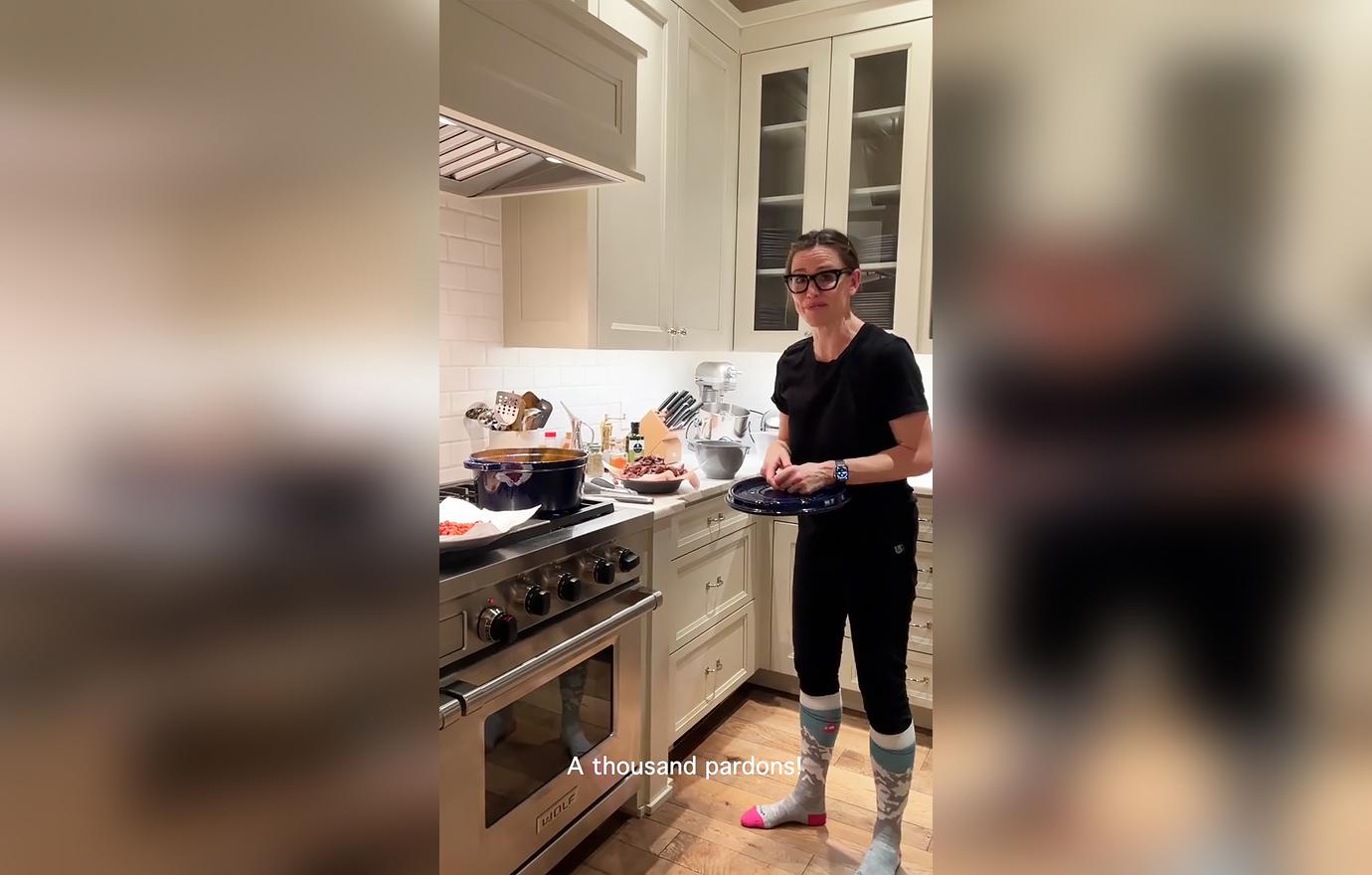 She then apologized to the camera once the fire simmered. "A thousand pardons," she said with a laugh.
Article continues below advertisement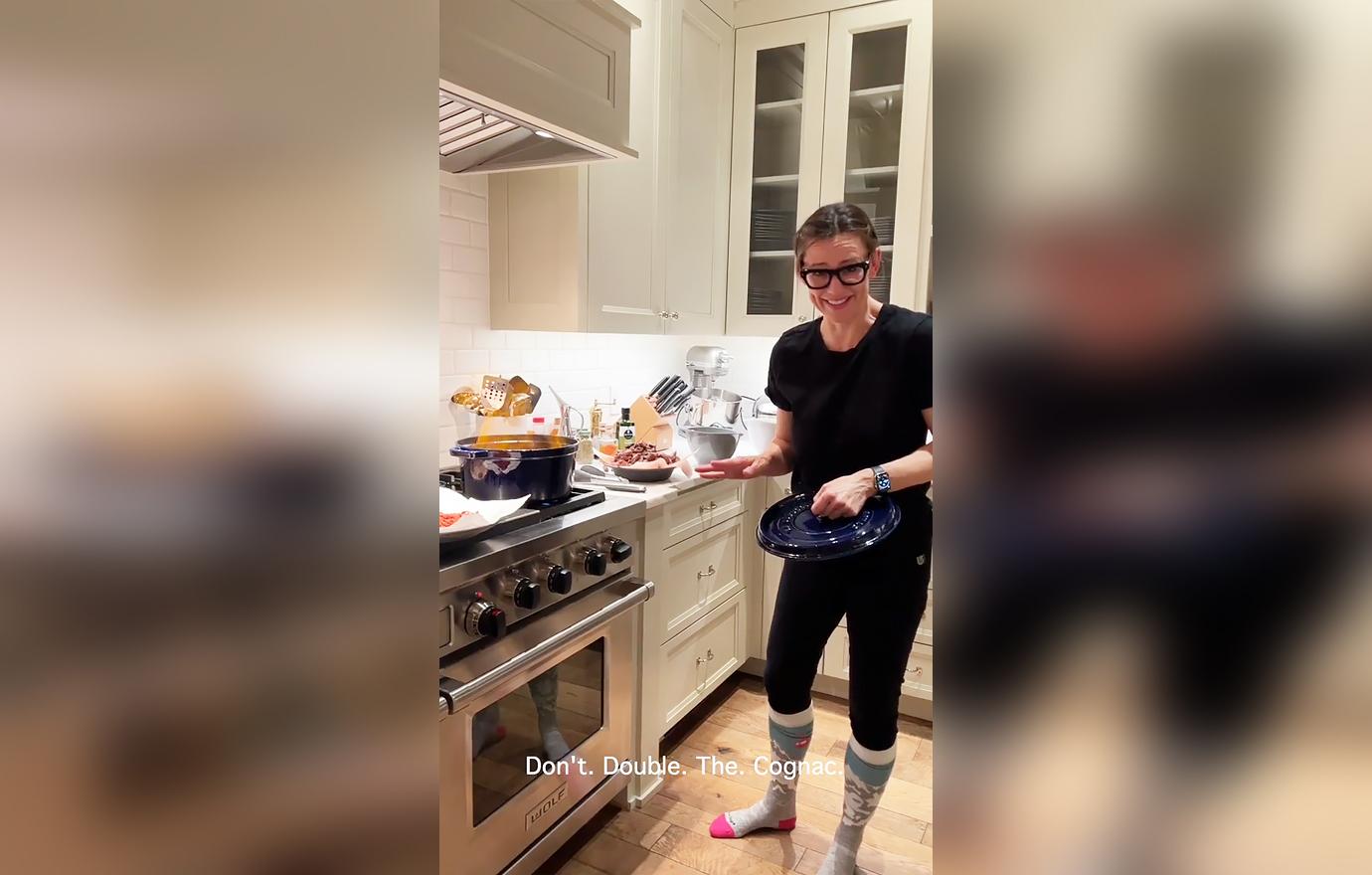 "Dont. Double. The. Cognac," she warned while cracking up laughing, asking, "Can you believe that just happened?"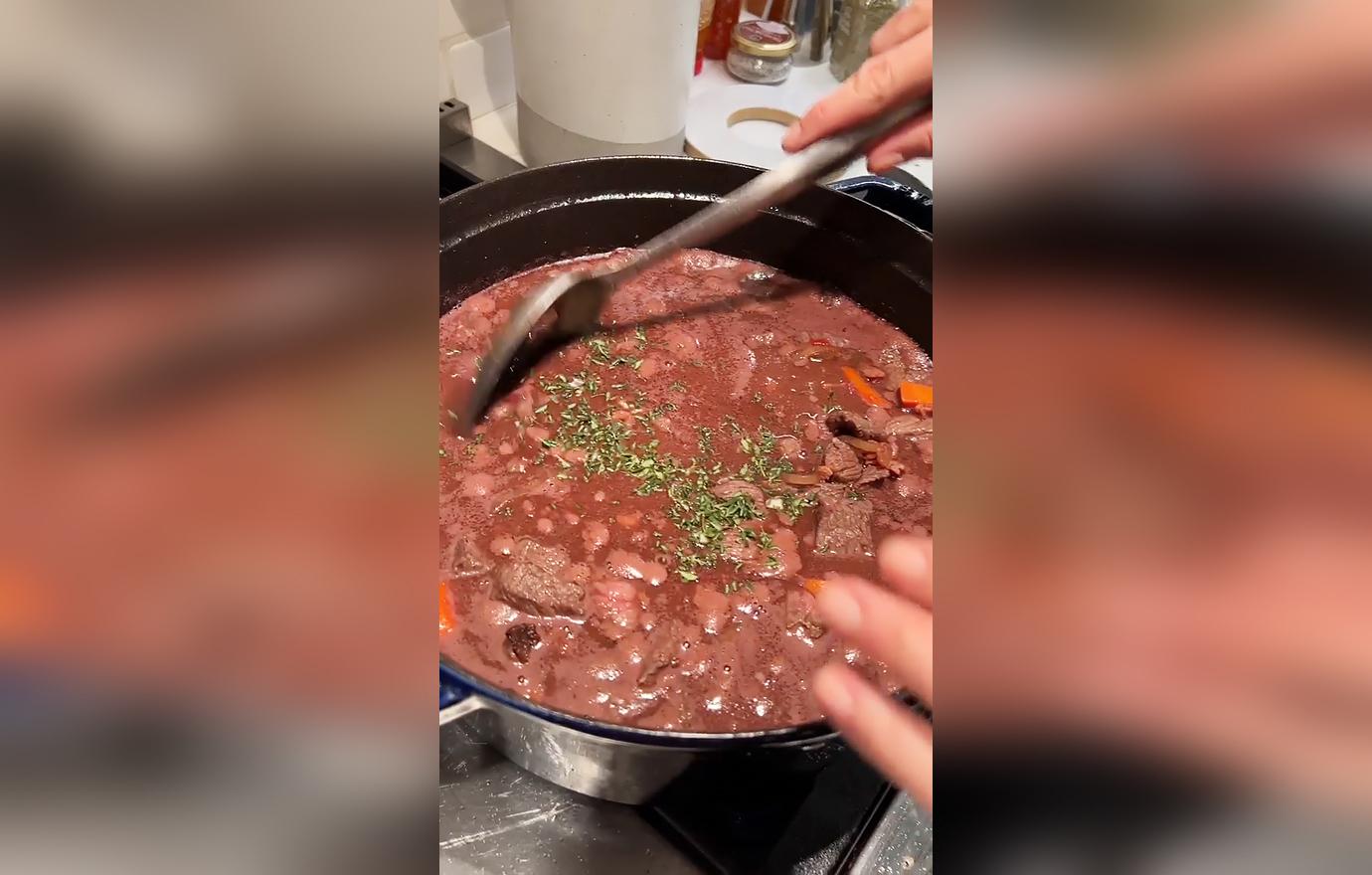 The mother-of-three appeared to have redeemed herself after the fiery incident as she continued stirring the delicious mixture later in the video.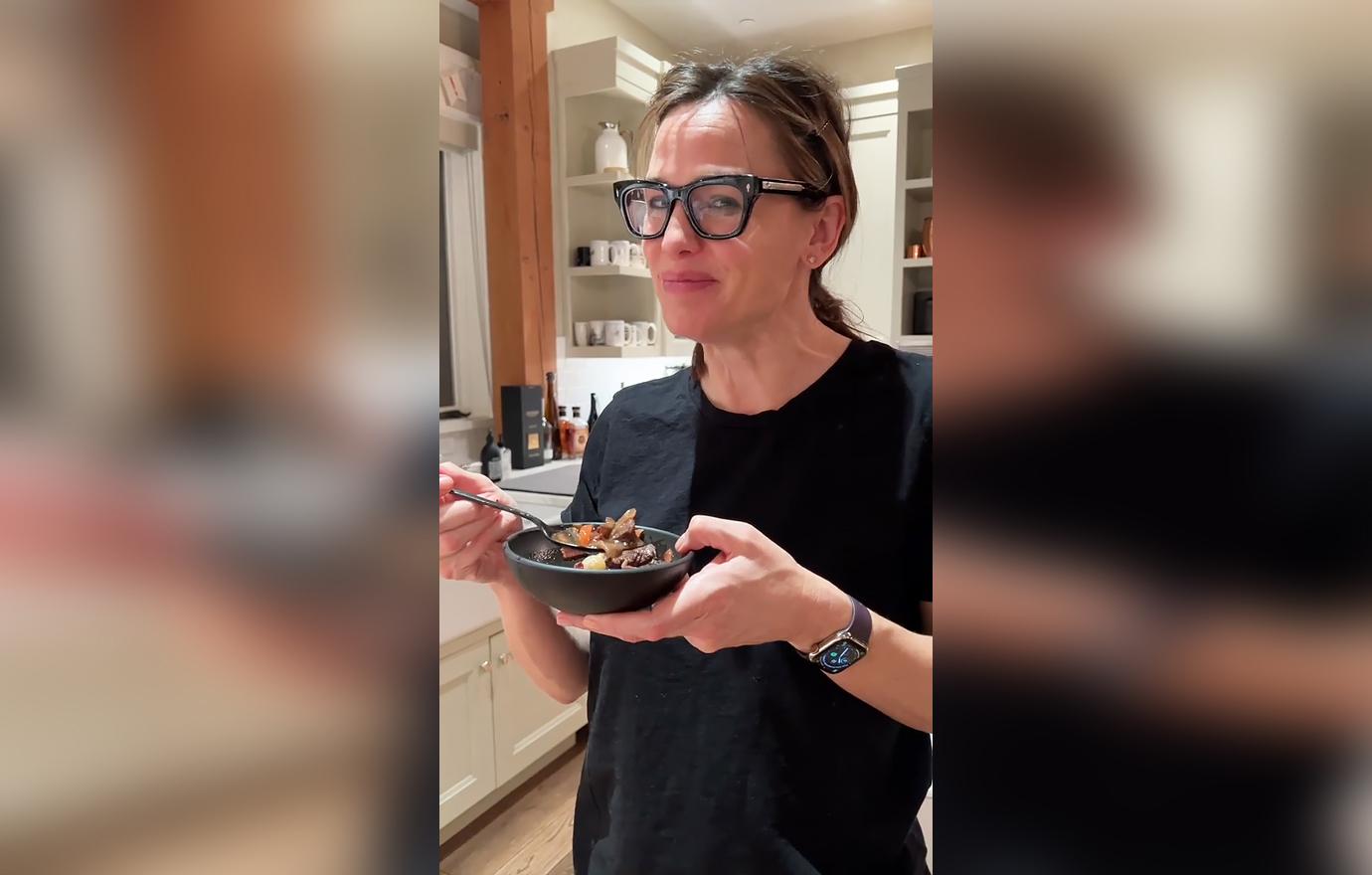 By the end of the clip, her hard work seemed to have paid off as she enjoyed a delicious bowl of the yummy stew.