PHOTOS
Jennifer Garner Sweetly Kisses Son Samuel Goodbye While Dropping Him Off At Swim Practice: Photos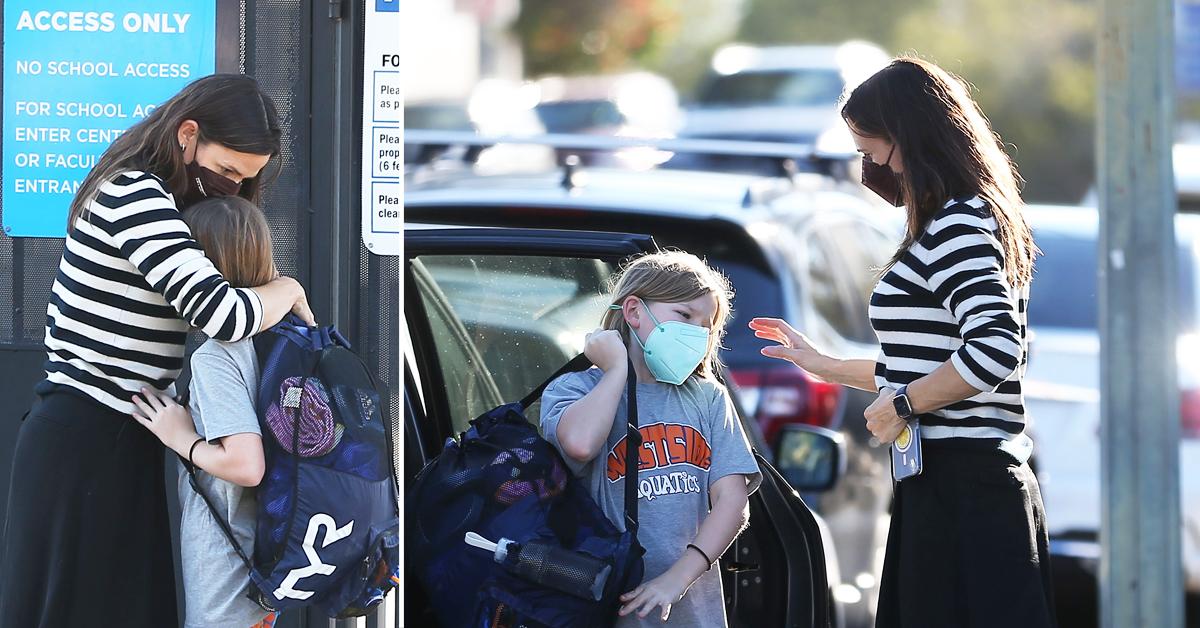 Article continues below advertisement
Jennifer Garner was seen showing her son, Samuel, some love ahead of his swim practice on Tuesday, January 11. After giving her kiddo, 9, a kiss goodbye, the actress sent her son on his way.
The doting mother, who shares children Violet, 16, Seraphina, 12, and Samuel, 9, with ex-husband Ben Affleck, is often seen spending time with her kiddos. And now that Garner has to share her children with Affleck and his girlfriend, Jennifer Lopez, it's safe to say the 13 Going on 30 star will take all the time she can get.
Article continues below advertisement
From dropping her youngsters off at extracurricular activities to simply enjoying a walk around the neighborhood with them, Garner, 49, is proving to be Hollywood's Mom of the Year — despite her previous mishap of almost burning her kitchen down last month.
As OK! reported, Garner posted a wholesome video ahead of the holidays for her Pretend Cooking Show, in which she was trying to make Ina Garten's beef bourguignon recipe. However, things got a little too heated in the kitchen and she almost sent the place ablaze. Garner appeared absolutely shocked in the video by the fire and even poked fun at herself for the mishap in her caption.
Article continues below advertisement
"The thing about traditions — all you do to give them meaning is keep them," she wrote in her Instagram post. "I don't know when I started making @inagarten's beef bourguignon (from Barefoot in Paris) for Christmas, it was long enough ago that the smell of this perfect stew makes me feel happy, cozy, and relaxed (until I almost lit the kitchen on fire — Ina would never 😬!)."
"Maybe this will make sense for your New Year's Eve, but wherever this weekend takes you — we wish you a healthy, a joyful, and a peaceful New Year. ♥️" Garner finished off the post with the hashtag, "#PretendCookingShow."
Article continues below advertisement
Scroll through the images below to see Jennifer Garner lovingly dropping Samuel off at swim practice.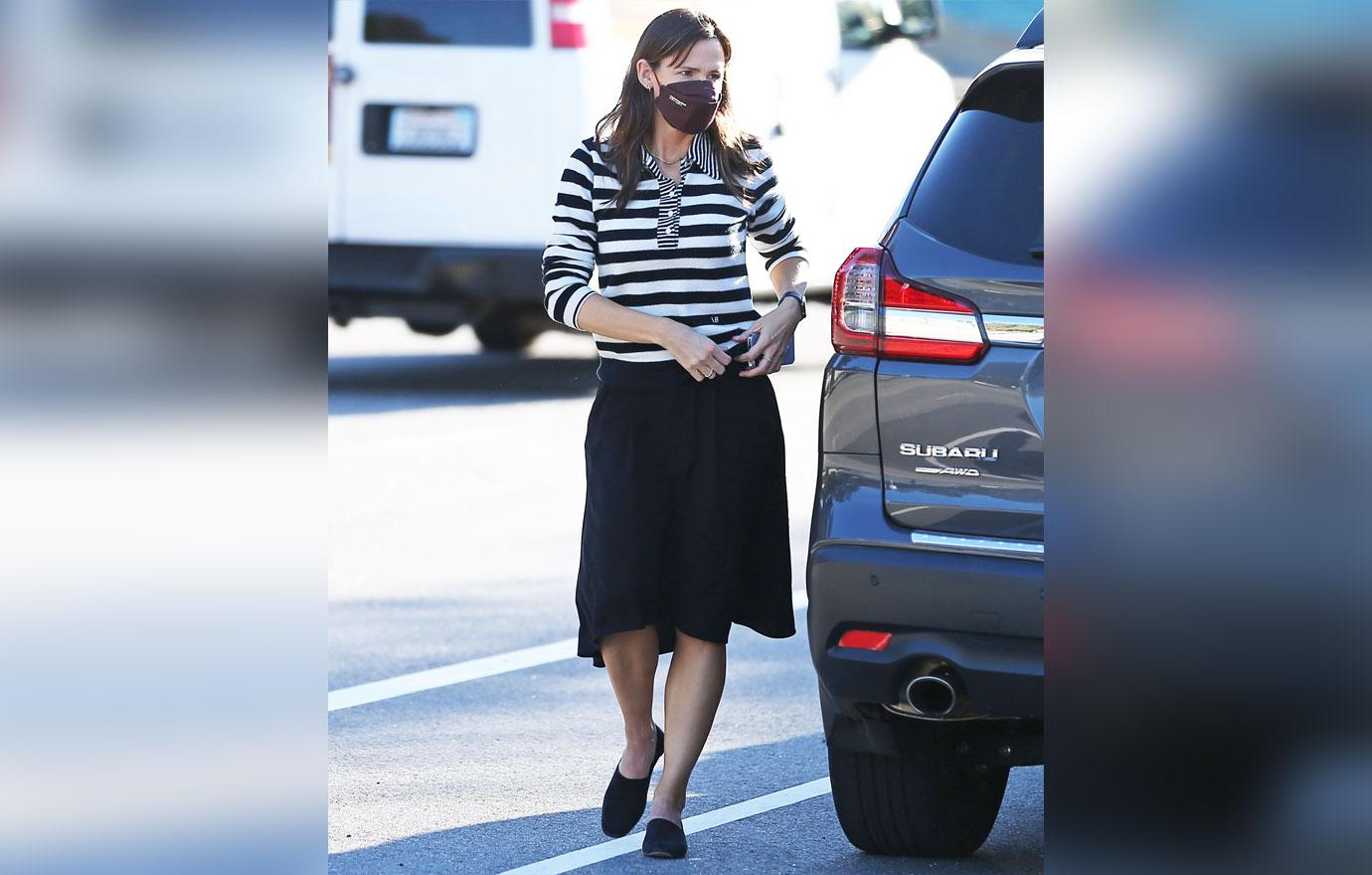 The brunette beauty made sure to mask up before sending her kid off to practice.
Article continues below advertisement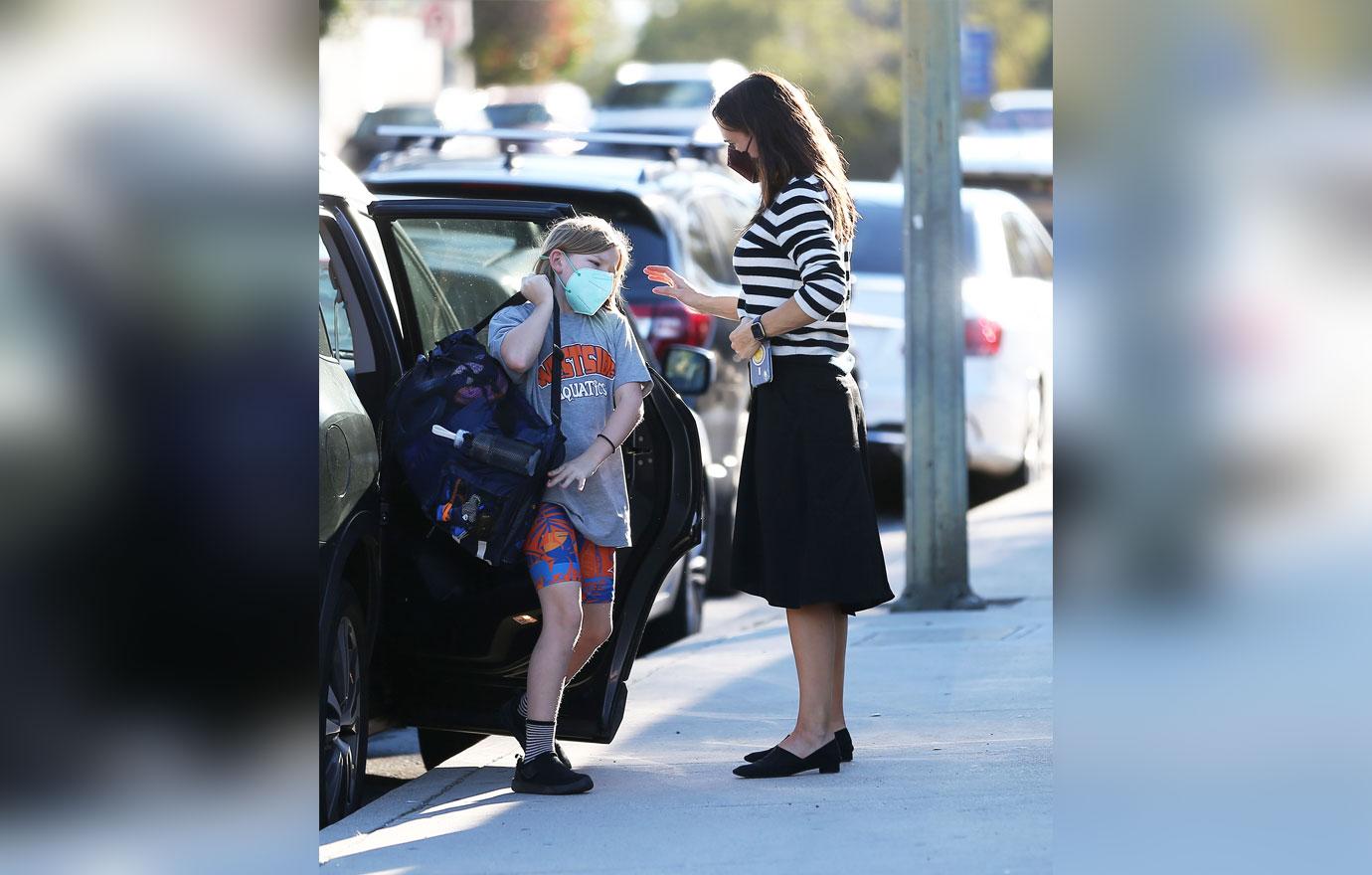 The mother-of-three helped her son out of the car, as he was seen carrying a filled backpack into the building.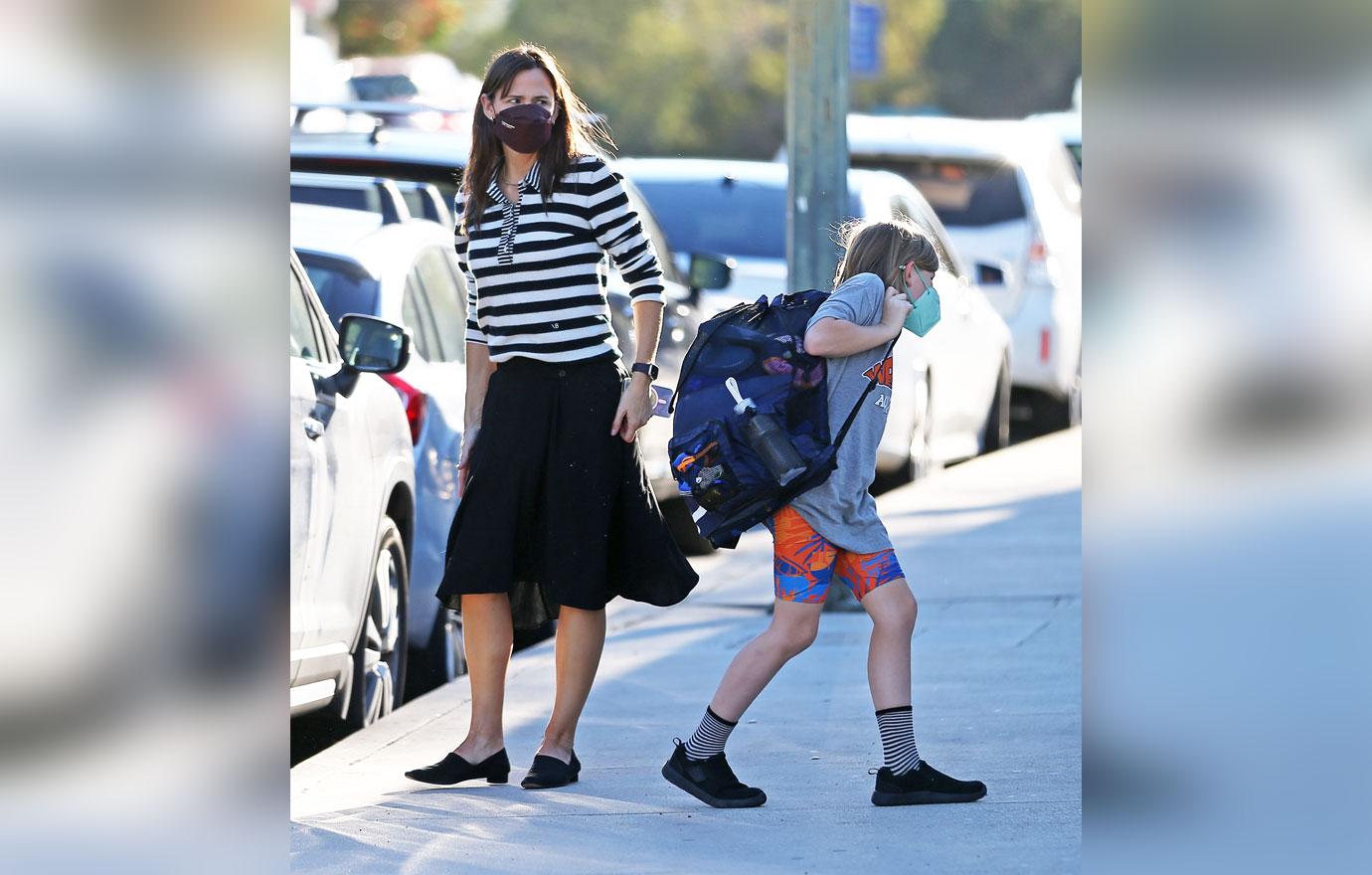 The actress kept it casual with a knee-length black skirt she paired with a black-and-white striped long sleeve top.
Article continues below advertisement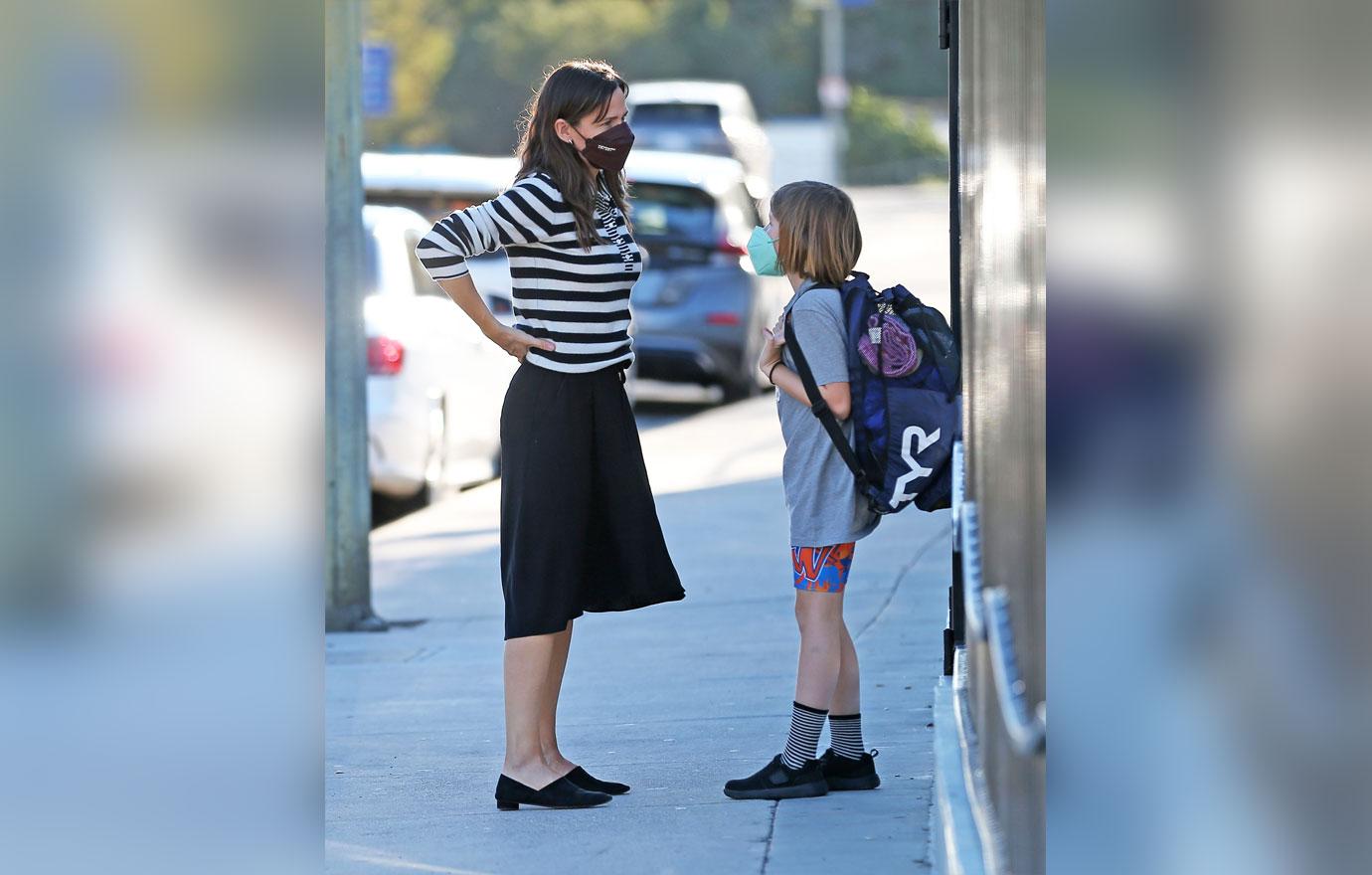 The mother-son duo appeared to have a quick chat before they parted ways.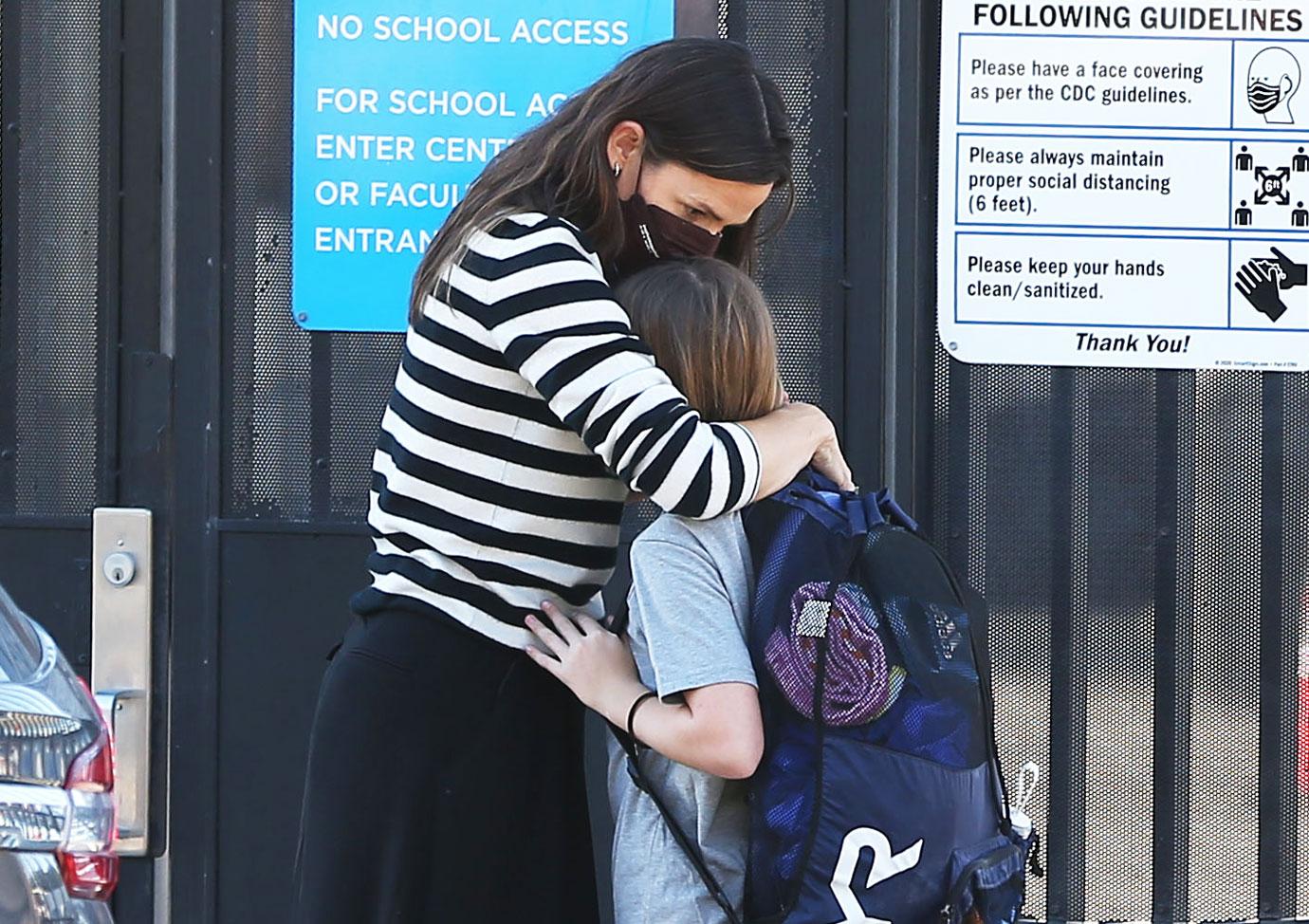 The supporting mama gave Samuel a hug and kiss on the head while they both kept their masks on.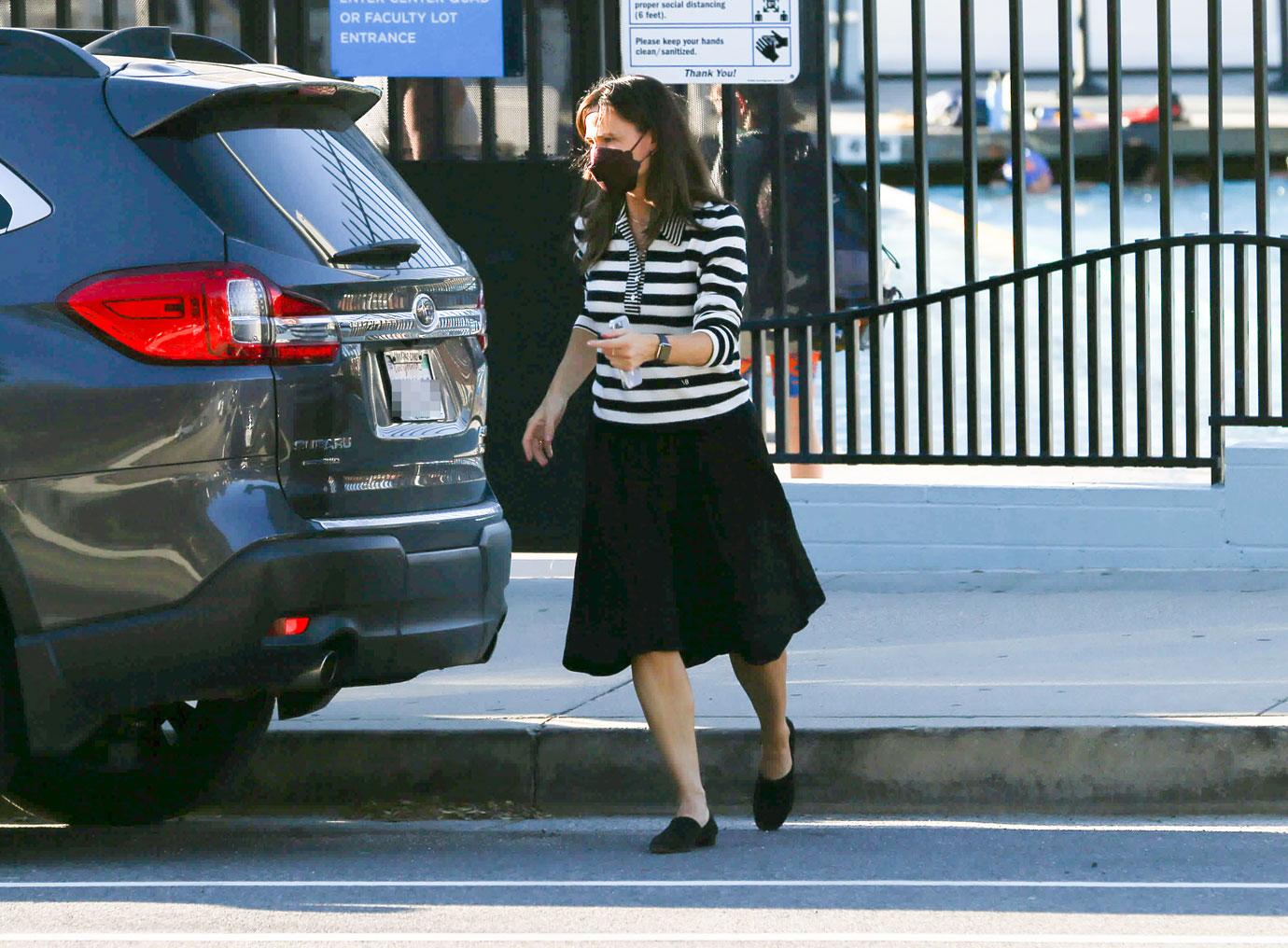 After making sure her son was good to go, Garner headed back to her car to carry on with her day.