COUPLES
Attached At The Hip!
Jennifer Lopez Stuns While Visiting Ben Affleck On The Set Of His Nike Movie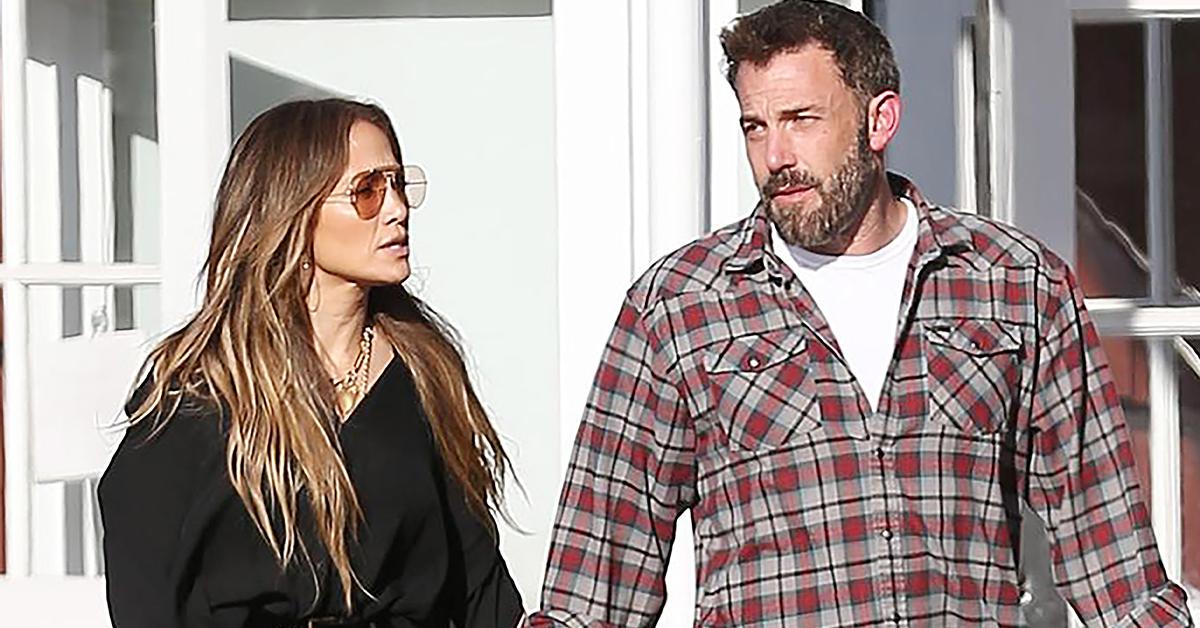 Just do it — and by do it, we mean visit your partner at work! On Tuesday, June 21, Jennifer Lopez was spotted visiting fiancée Ben Affleck while he was working on his untitled Nike film in Los Angeles.
Though the film details how Nike salesman Sonny Vaccaro nabbed basketball legend Michael Jordan as the brand's iconic spokesman, Lopez took a more upscale approach to her attire, sporting a white tank top, black trousers and a fitted belt, the Daily Mail reported.
Article continues below advertisement
This isn't the first time Lopez has visited her partner on set — the "Waiting For Tonight" songstress has been spotted near the production site several times over the past month, even bringing her 11-year-old daughter, Emme, to set with her last week.
Long before they dropped by each other's workplaces, Affleck, 49, and Lopez, 52, had quite the love story. The pair first sparked romance rumors while filming Gigli together in 2002. Although they announced their engagement in November of that same year, they split in January 2004. In a 2016 interview with PeopleTV, Lopez seemingly cited the press as a factor in their break-up.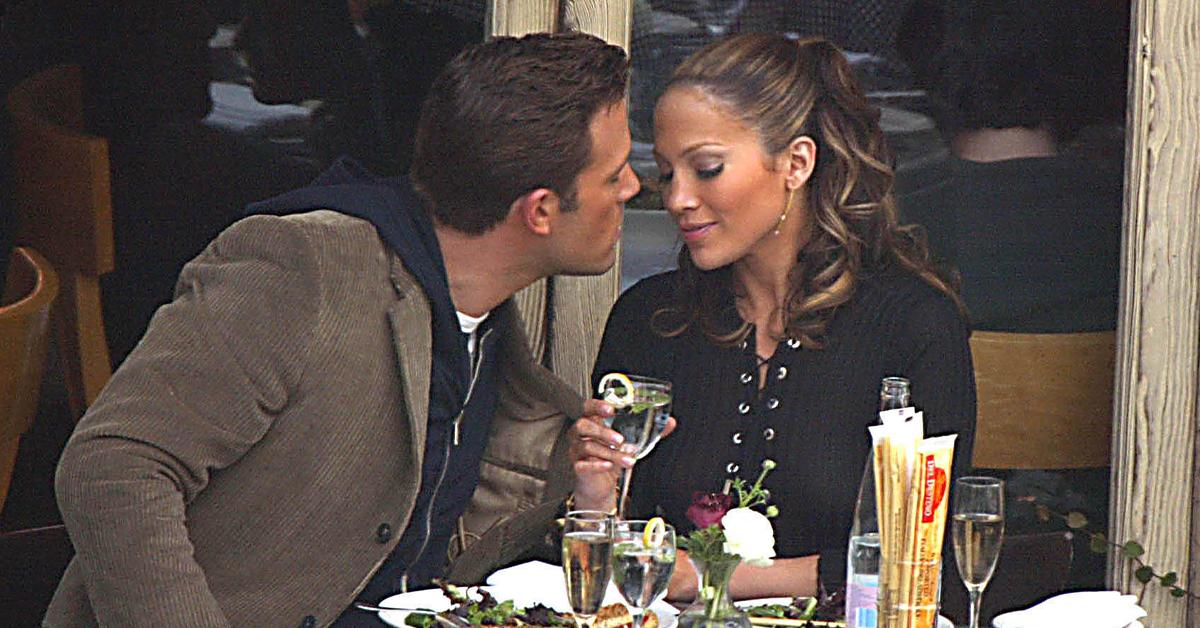 Article continues below advertisement
The admiration was mutual. In 2020, Affleck spoke candidly about Lopez, telling New York Times' Hollywood reporter Brooks Barnes that the actress "should have been nominated" for an Academy Award for her role in Hustlers.
"She's the real thing," he said, adding that it was "f***ing baller" that the star "had her biggest hit movie at 50. I keep in touch periodically with her and have a lot of respect for her," he continued.
Article continues below advertisement
Seventeen years after their initial split, the couple made headlines as they rekindled their romance in spring of 2021, making their red carpet debut later that year.
"I feel so lucky and happy and proud to be with him," Lopez told People of her relationship with the actor. "It's a beautiful love story that we got a second chance."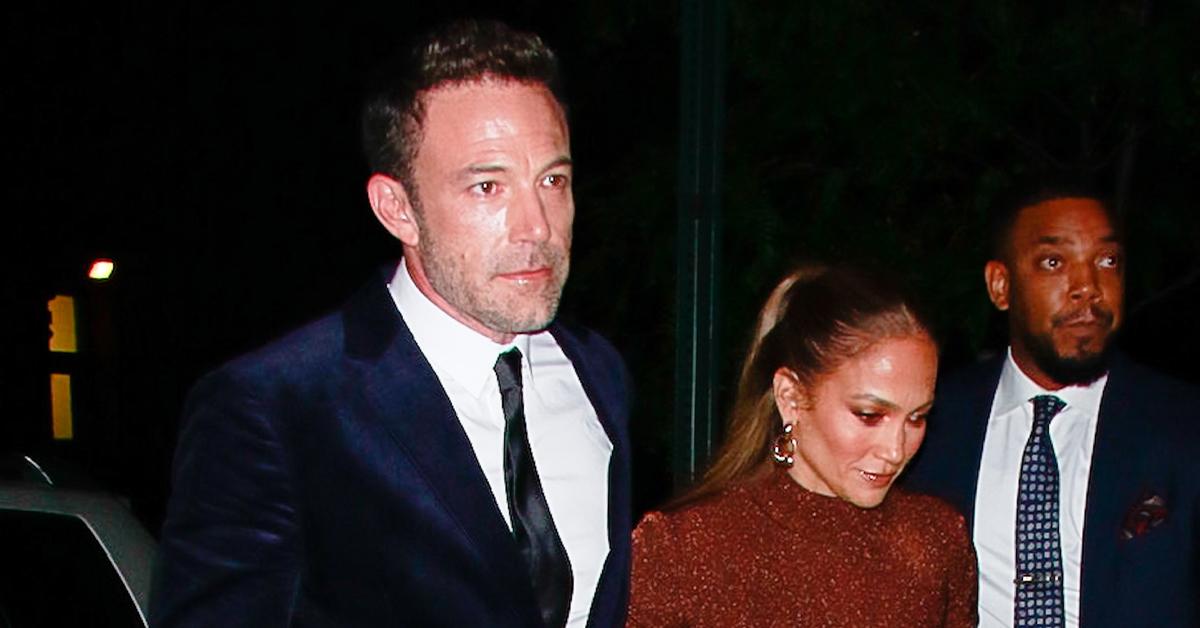 Just like their first go, marriage is still a priority, with Lopez confirming the couple was engaged in an early April video message sent to fans as a part of her "On The JLo" newsletter.
"Did you ever imagine your biggest dream could come true?" she stated in the clip. "Saturday night while at my favorite place on earth (in the bubble bath), my beautiful love got on one knee and proposed. I was taken totally off guard and just looked in his eyes smiling and crying at the same time trying hard to get my head around the fact that after 20 years this was happening all over again."
The star says she was "speechless," but she ultimately said "yes" to Affleck's proposal.