PHOTOS
Is Jennifer Lopez Reading The Headlines About Bennifer? Singer Shows Off Phone Screen On Gym Outing Sans Ben Affleck — Photos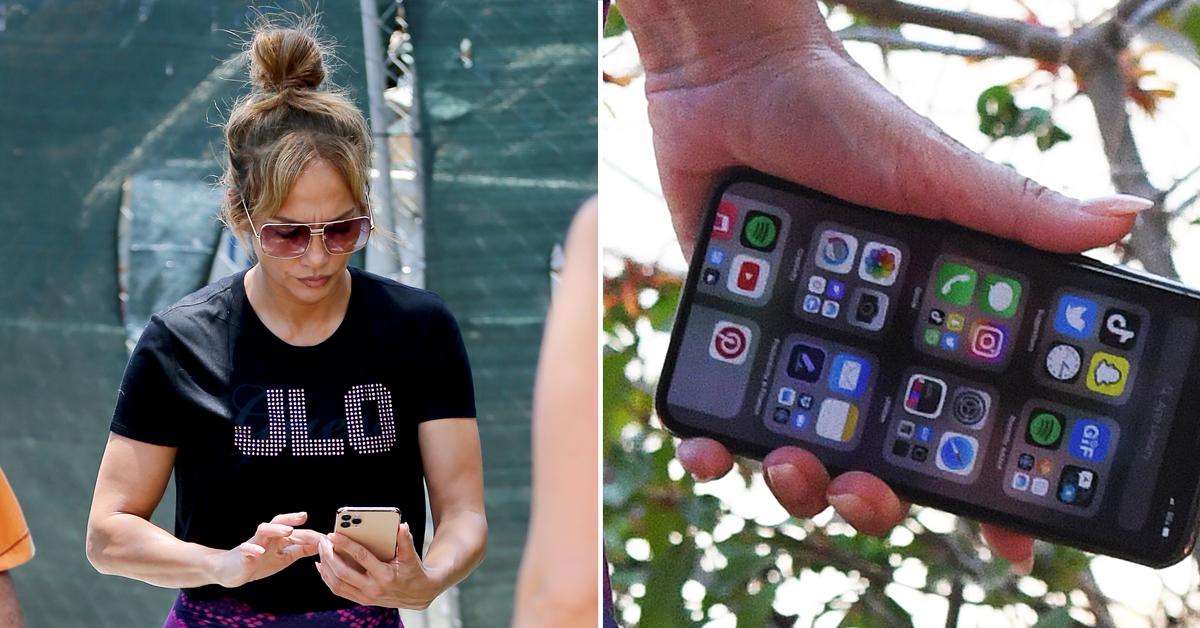 Jennifer Lopez has no problem leaving her man at home while she hits the gym.
Article continues below advertisement
The 51-year-old was spotted on her way to the gym (without Ben Affleck, this time around!) on Wednesday, May 26. The duo — who reunited amid the downfall of Lopez's relationship with Alex Rodriguez — recently went to Miami Anatomy Fitness gym after they were seen cozying up together in Miami over the weekend. (And J.Lo's phone screen is free of red flags... has she been reading the headlines?!)
While Lopez is a fitness fanatic, the same can't be said for her handsome hunk. Nonetheless, OK! exclusively learned that the Latin pop star plans to get Affleck into "the best shape of his life." The Batman star has been staying in her $18 million rented mansion for the time being, but that doesn't mean he will join his brunette babe everyday at the gym.
Article continues below advertisement
"The gym is Jen's happy place," the OK! insider explained, joking that the last time the couple was at the gym, "one of them had a huge smile on their face — and it wasn't Ben."
Scroll through to see Lopez heading into her "happy place," solo this time around.
Article continues below advertisement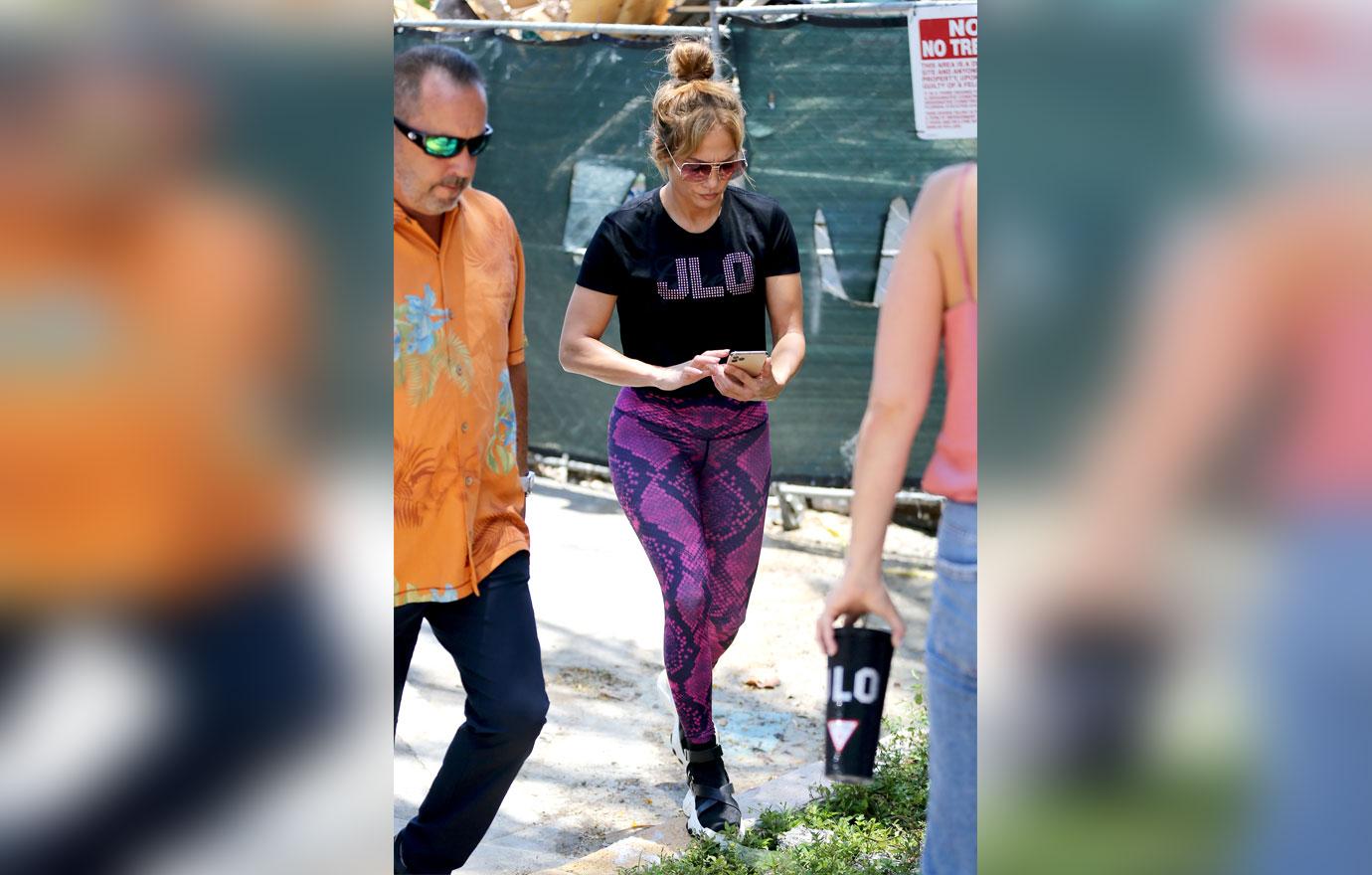 Lopez looked flawless in her bedazzled "JLo" t-shirt and purple, snake-patterned leggings.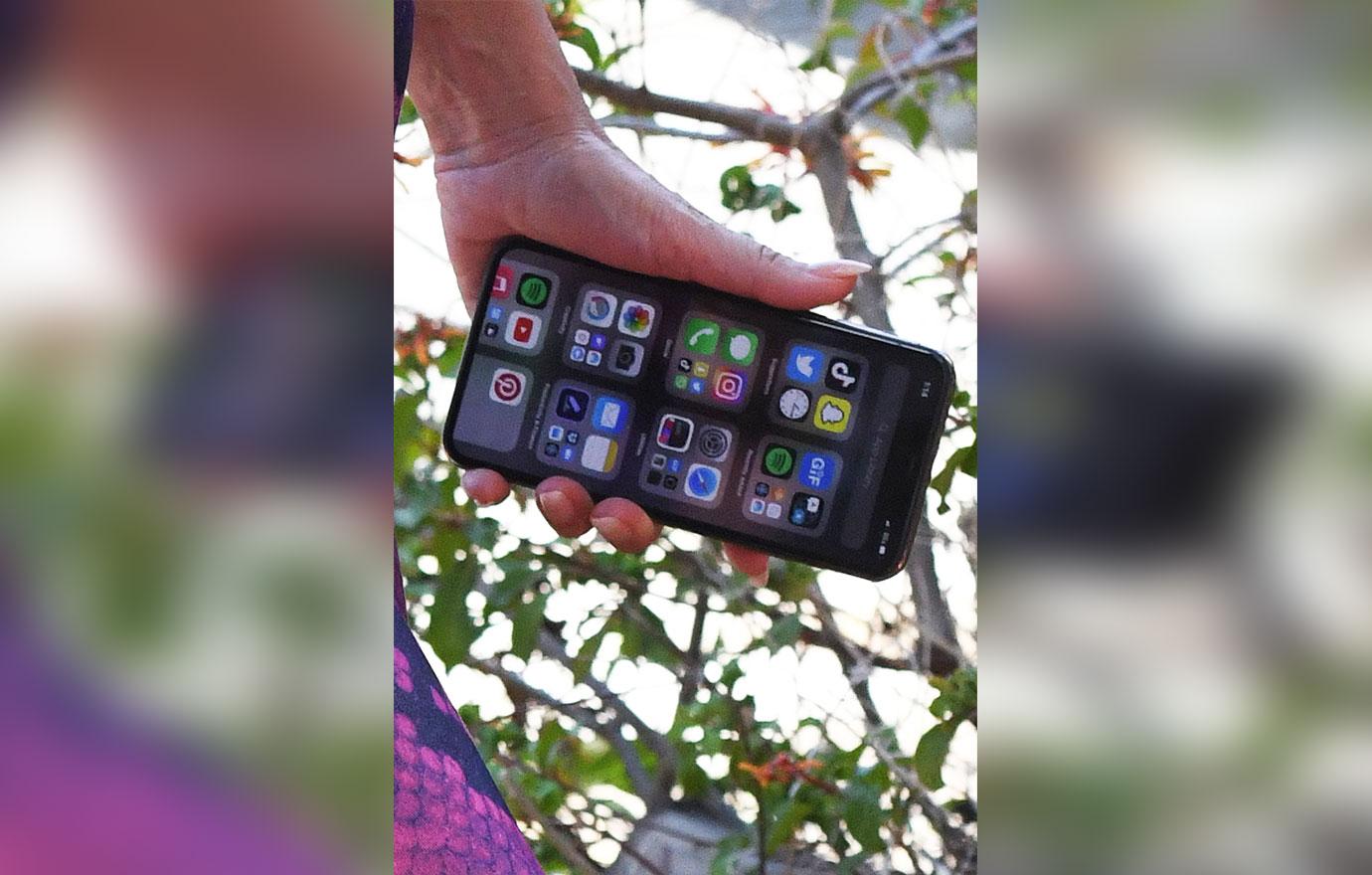 While her love life may be quite chaotic at the moment, her phone appears to be perfectly organized, with her placing each app in a designated folder.
Article continues below advertisement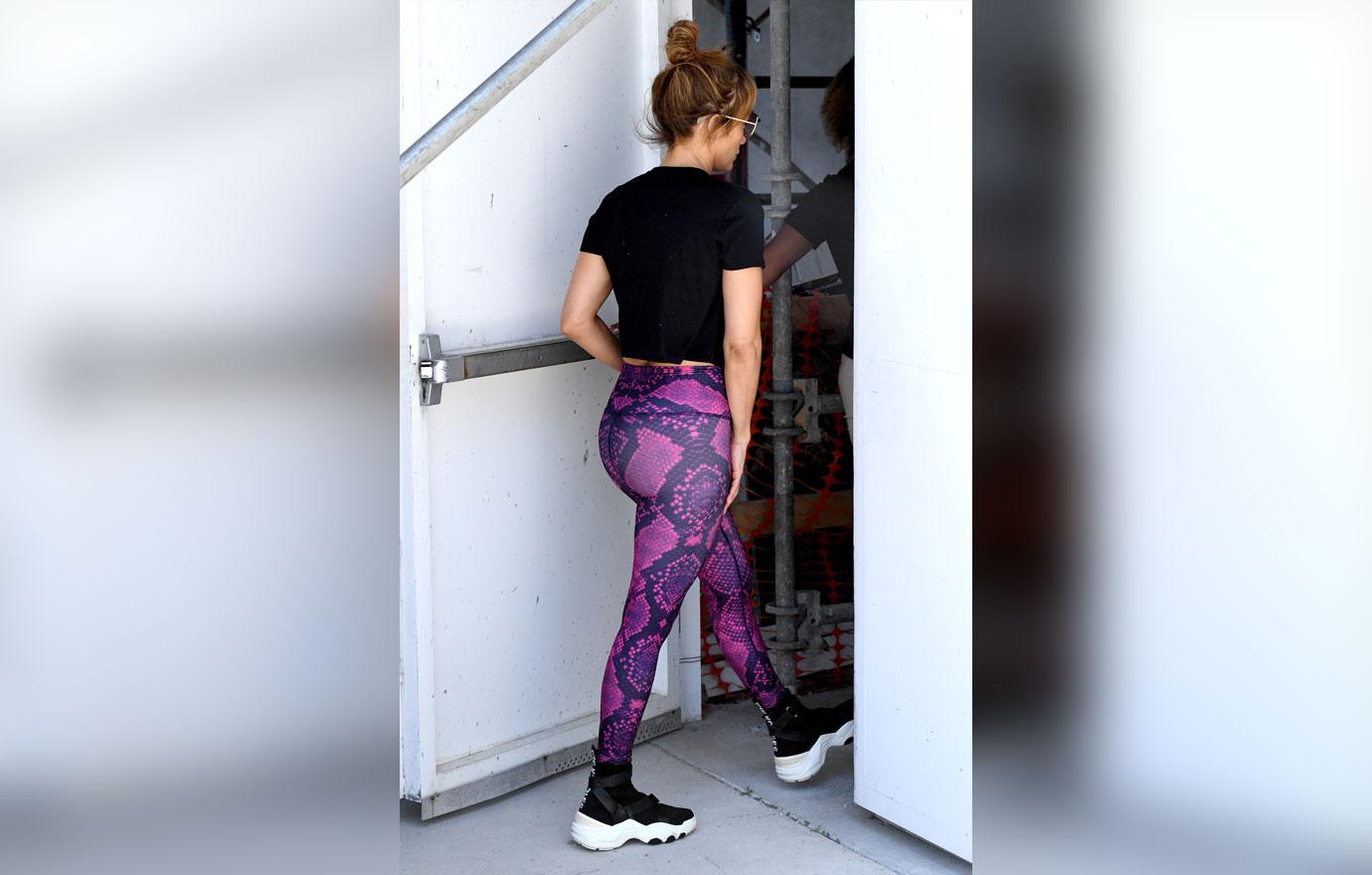 Whether the mother-of-two is posing for a photo or nonchalantly going about her day, Lopez always looks incredible.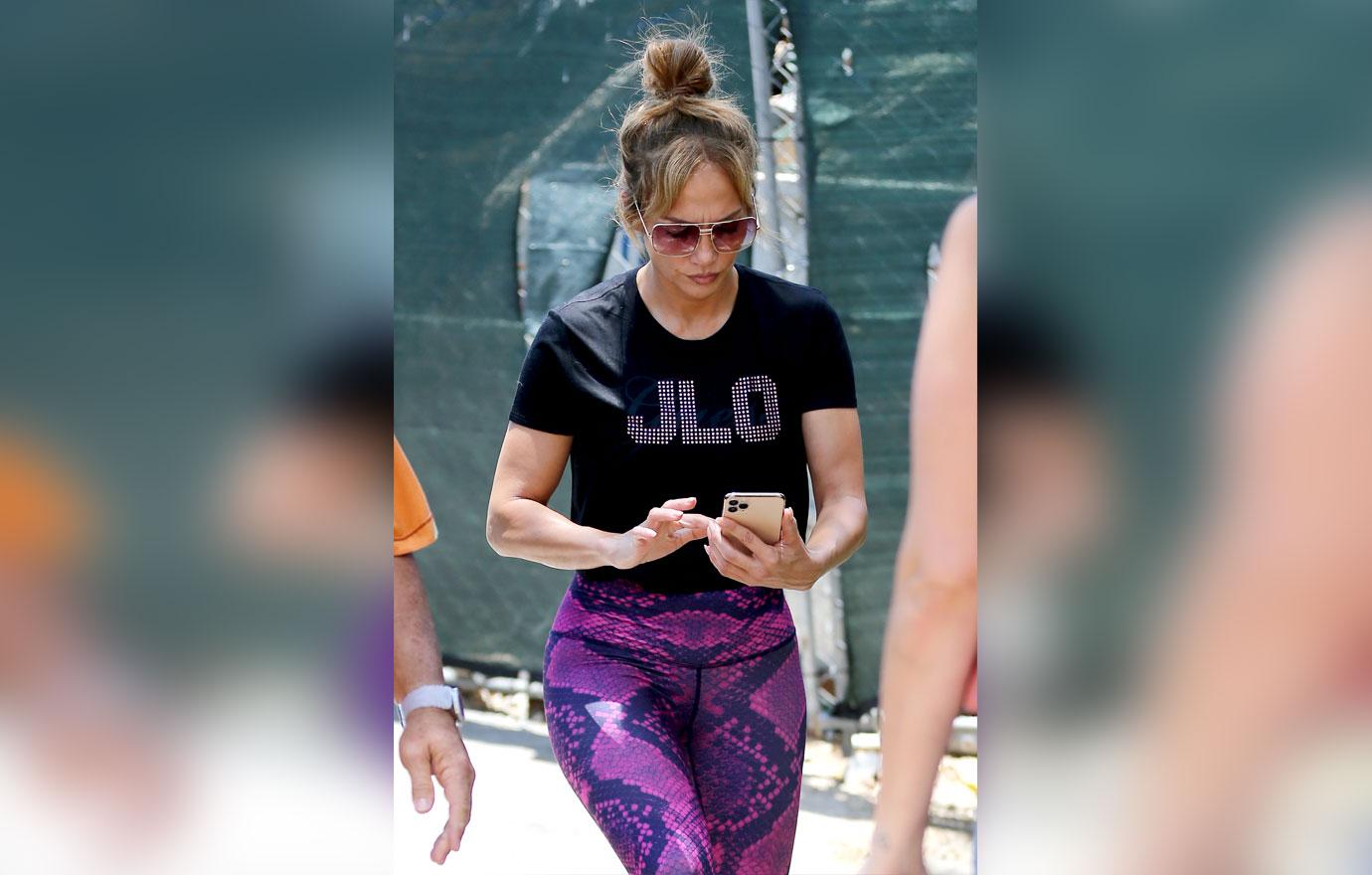 Lopez's outing to the gym is part of her everyday routine, as the OK! source said: "She works out every single day for at least two hours."
Article continues below advertisement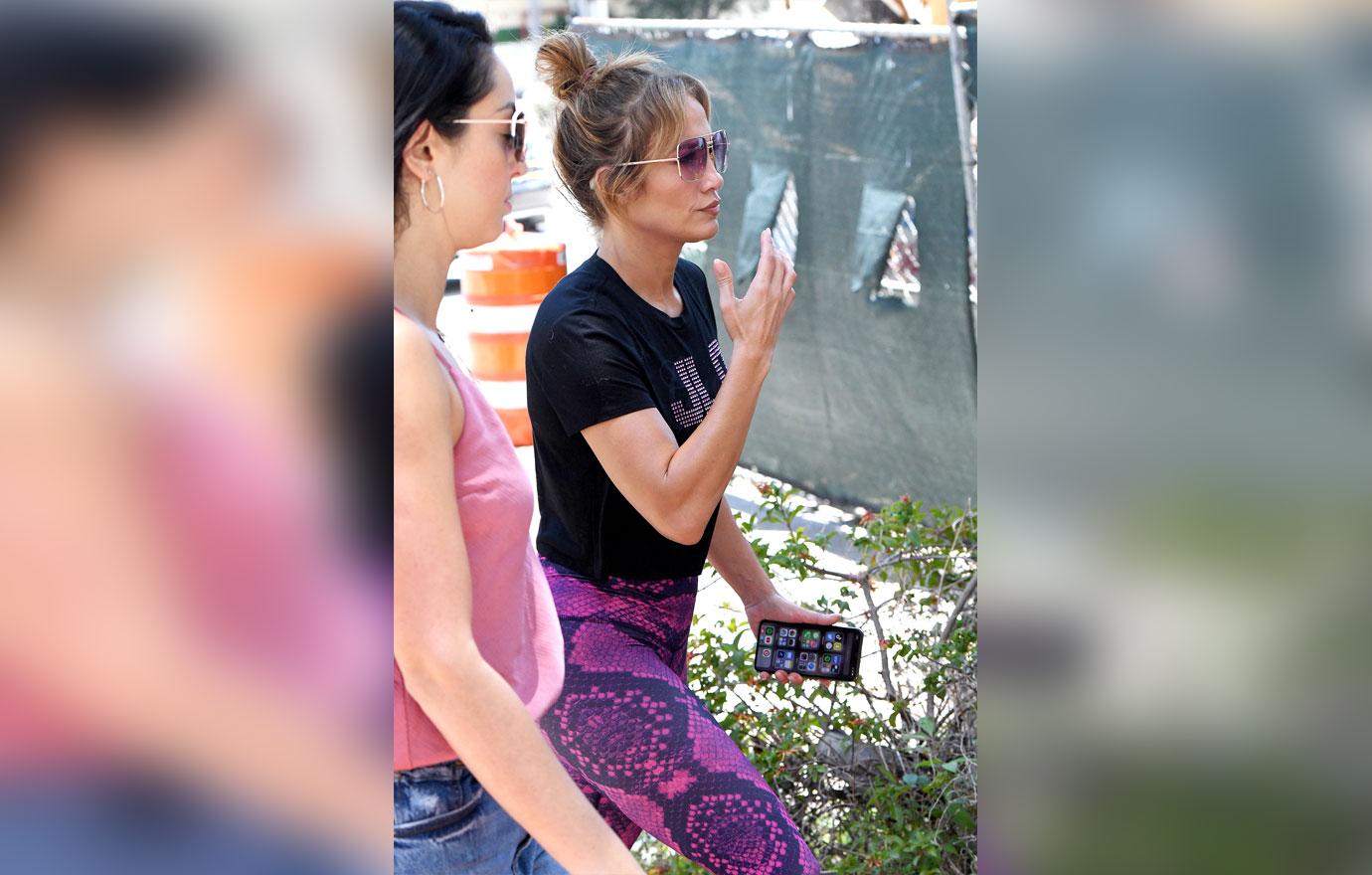 And Lopez knows a thing or two about working hard. She has extreme discipline when it comes to living a healthy life, with the source dishing: "A healthy lifestyle isn't just a part of her life, it is her life."
Think JLo and Ben will breakup before July 2021? Play on OK! Magazine's Versus Game channel now here, answer correctly, and win money!