LIVING
Jimmy Fallon Lists New York City Penthouse For $15 Million — Tour The Talk Show Host's Funky Family Home With Secret Passageways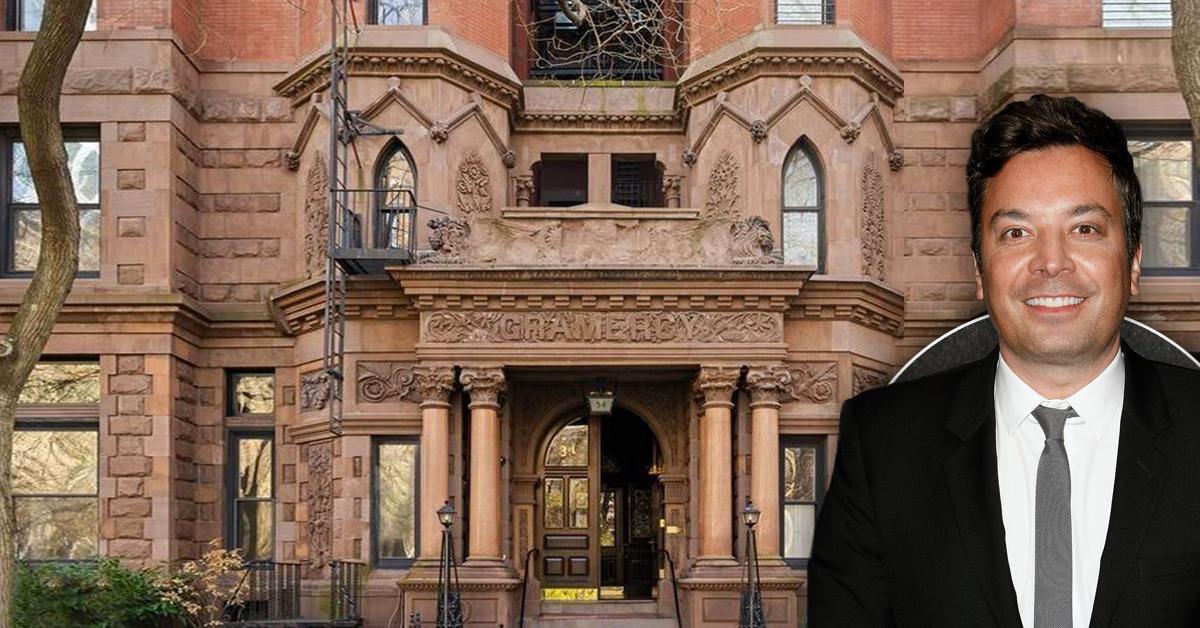 No joke! Beloved talk show host Jimmy Fallon and wife, Nancy Juvonen, put their colorful New York City penthouse in Gramercy Park on the market for $15 million after living there for over a decade.
The one-of-a-kind apartment, which spans three floors of the building, has a personality of its own, as his wife took charge of the renovations.
Article continues below advertisement
"My design rule is that as soon as someone tells me what something is supposed to be, I start going in the opposite direction," Juvoven told the Wall Street Journal.
Fallon also admitted that he enjoys a unique home with character. "I always like a secret bookshelf or a secret room," Fallon previously said during an interview with his wife. "Like from 'The Hardy Boys' or something."
Article continues below advertisement
The listing is being handled by Jeremy V. Stein with the prestigious Sotheby's International Realty.
Scroll through to see Fallon's playful city penthouse.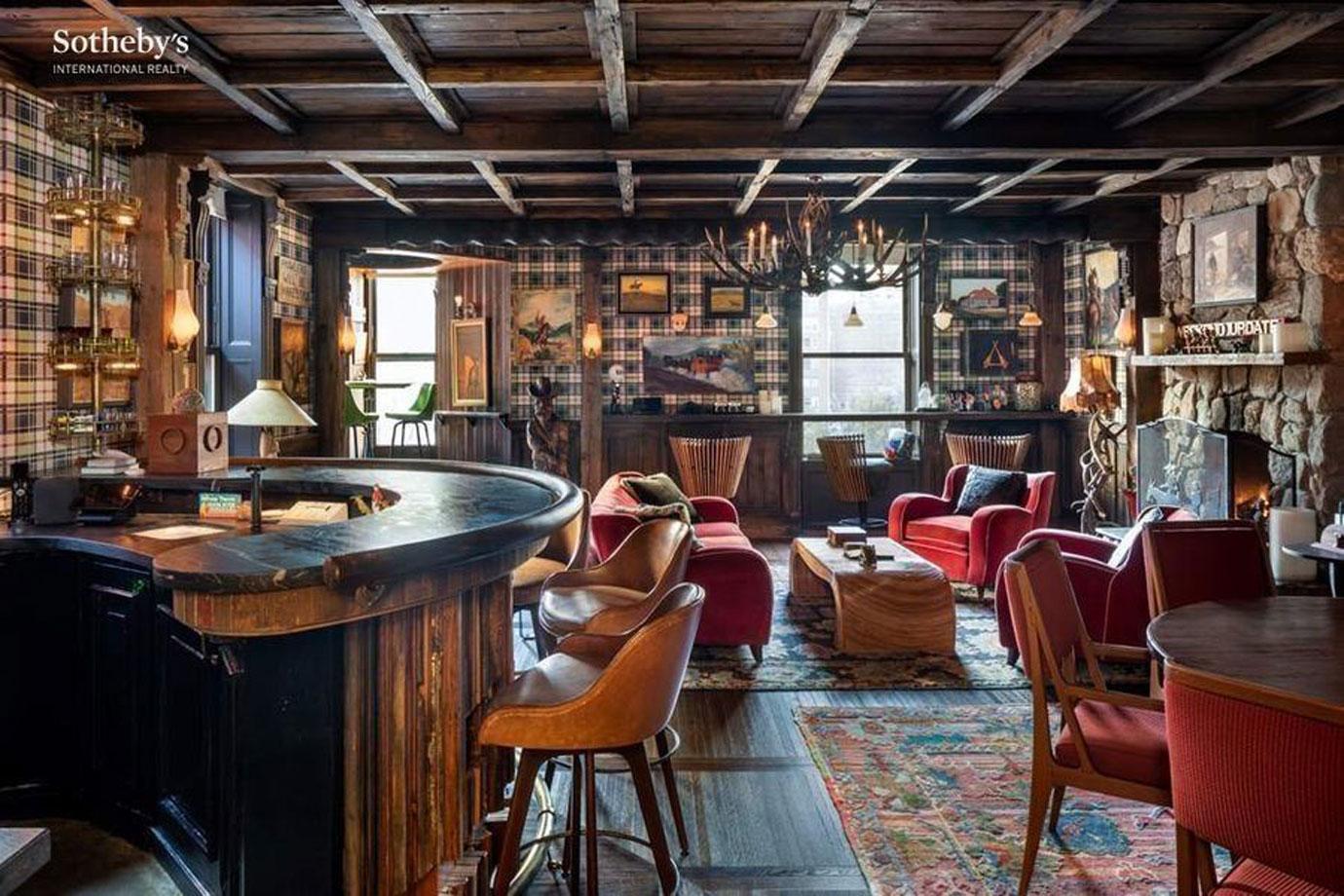 The saloon room, which is what the couple calls the the focal point of the penthouse, offers a seating area, stone fireplace, bar and dining table.
Article continues below advertisement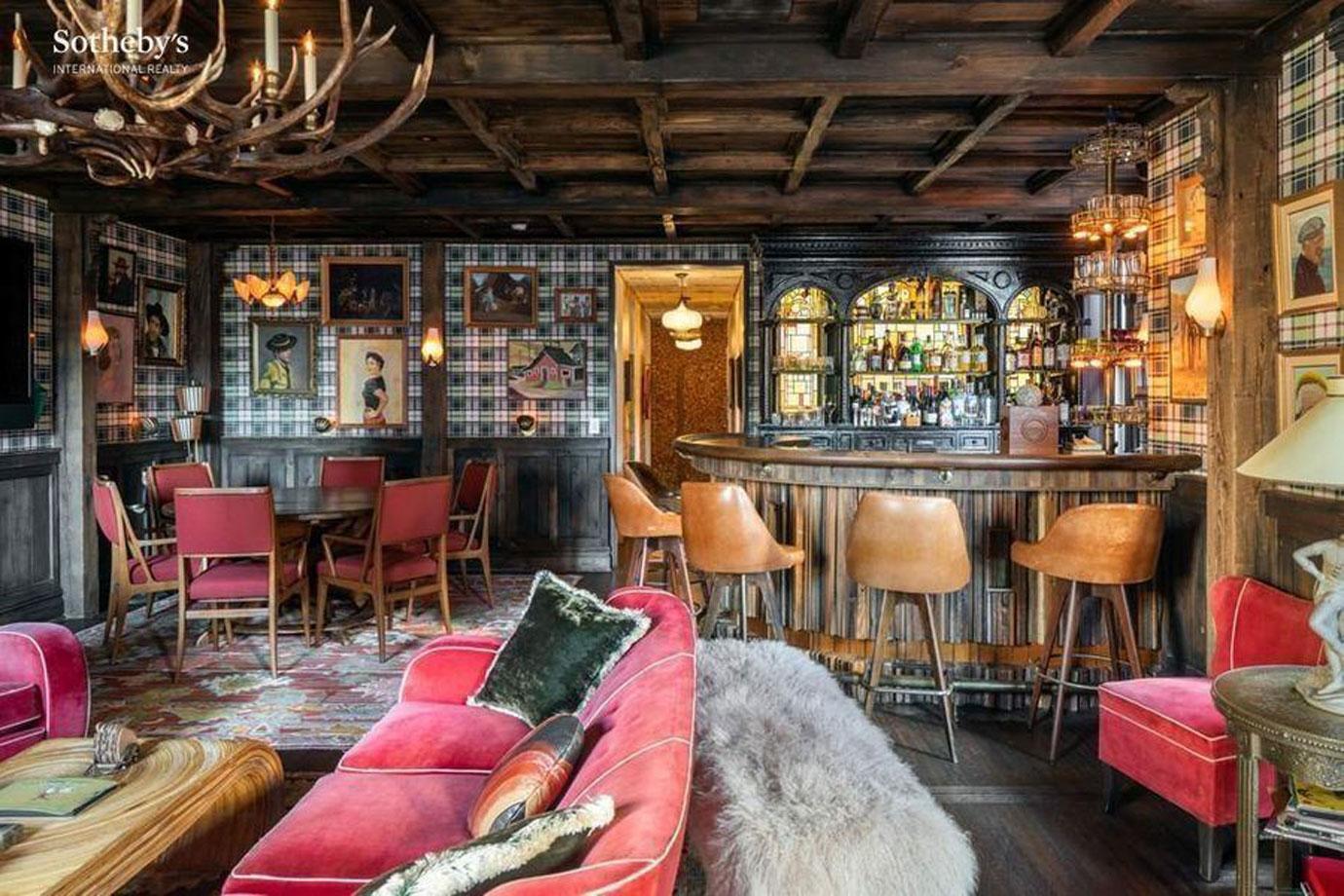 The entertainment space also boasts vintage shelving — including custom inlaid stained glass — tartan wallpaper, a large antler chandelier and deep coffered wood ceilings.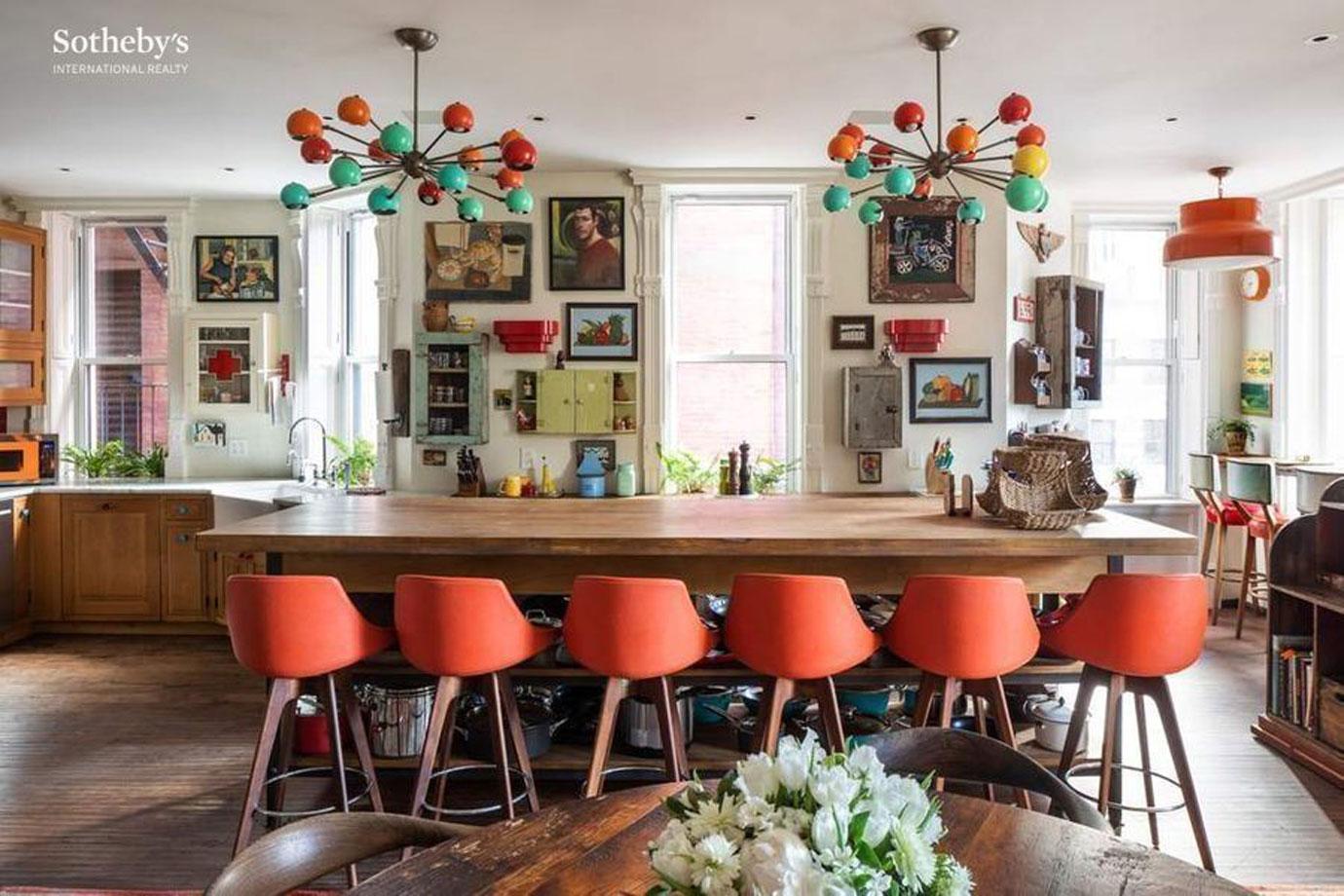 The open-concept kitchen offers a ton of natural light and seating along the oversized wooden island.
Article continues below advertisement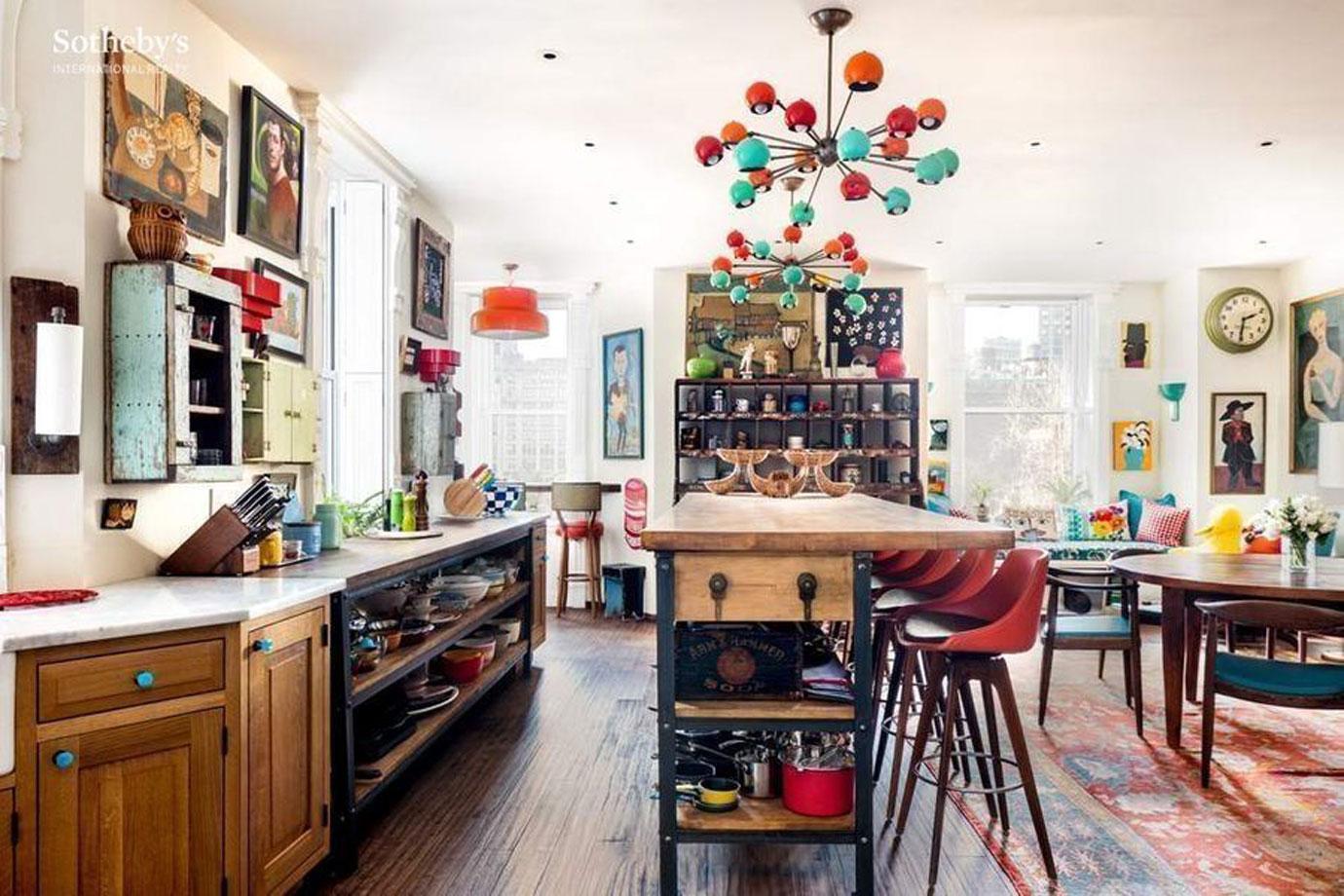 The eclectic property has been thoroughly personalized to the couple's taste, showing off their own playful style and humor. A door in the pantry leads to two additional rooms: one of which is a playroom and the other is a restored turret that was designed to look like the inside of a tree.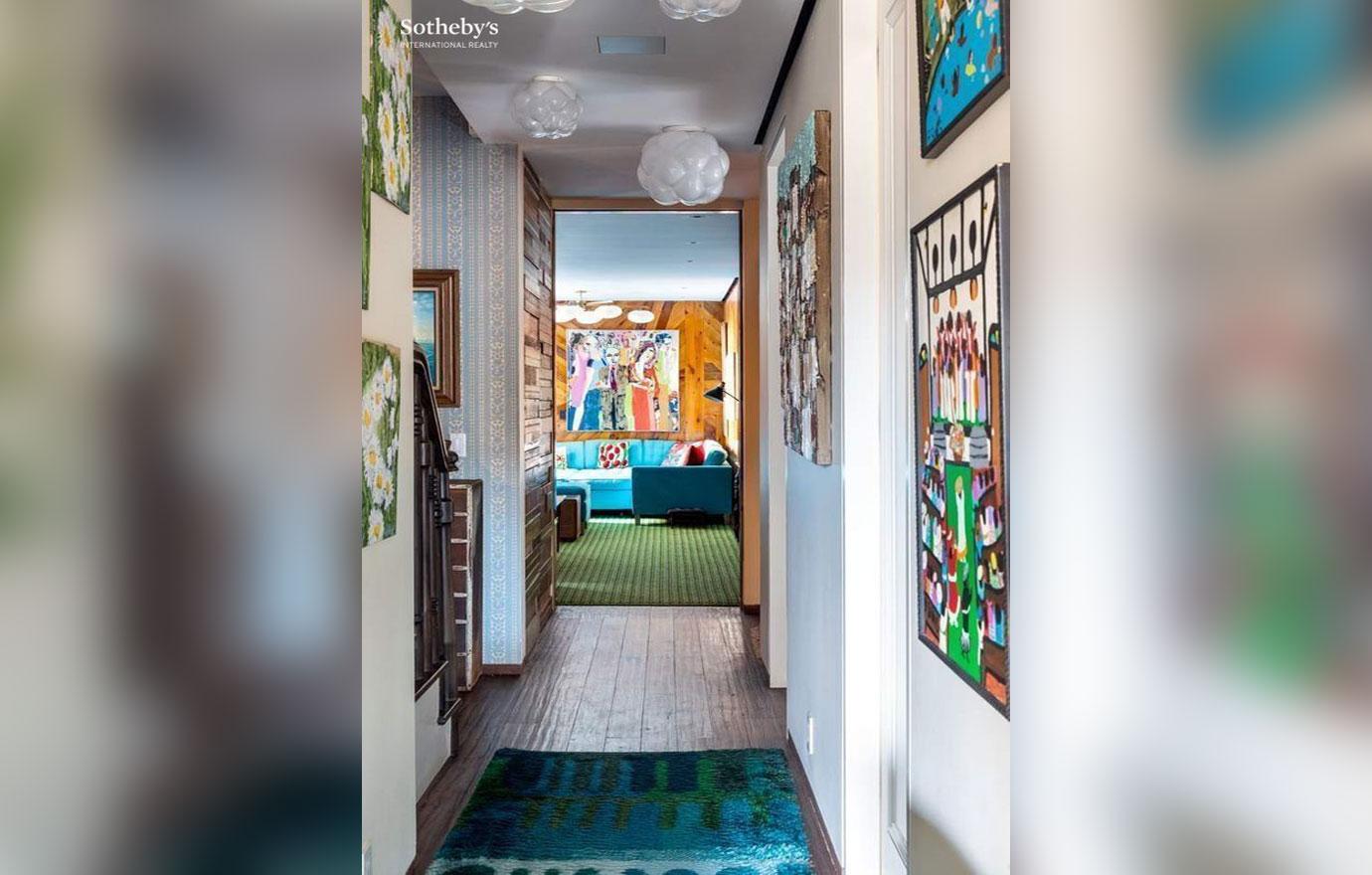 Artwork from the couple's friends and family covers the walls of their penthouse.
Article continues below advertisement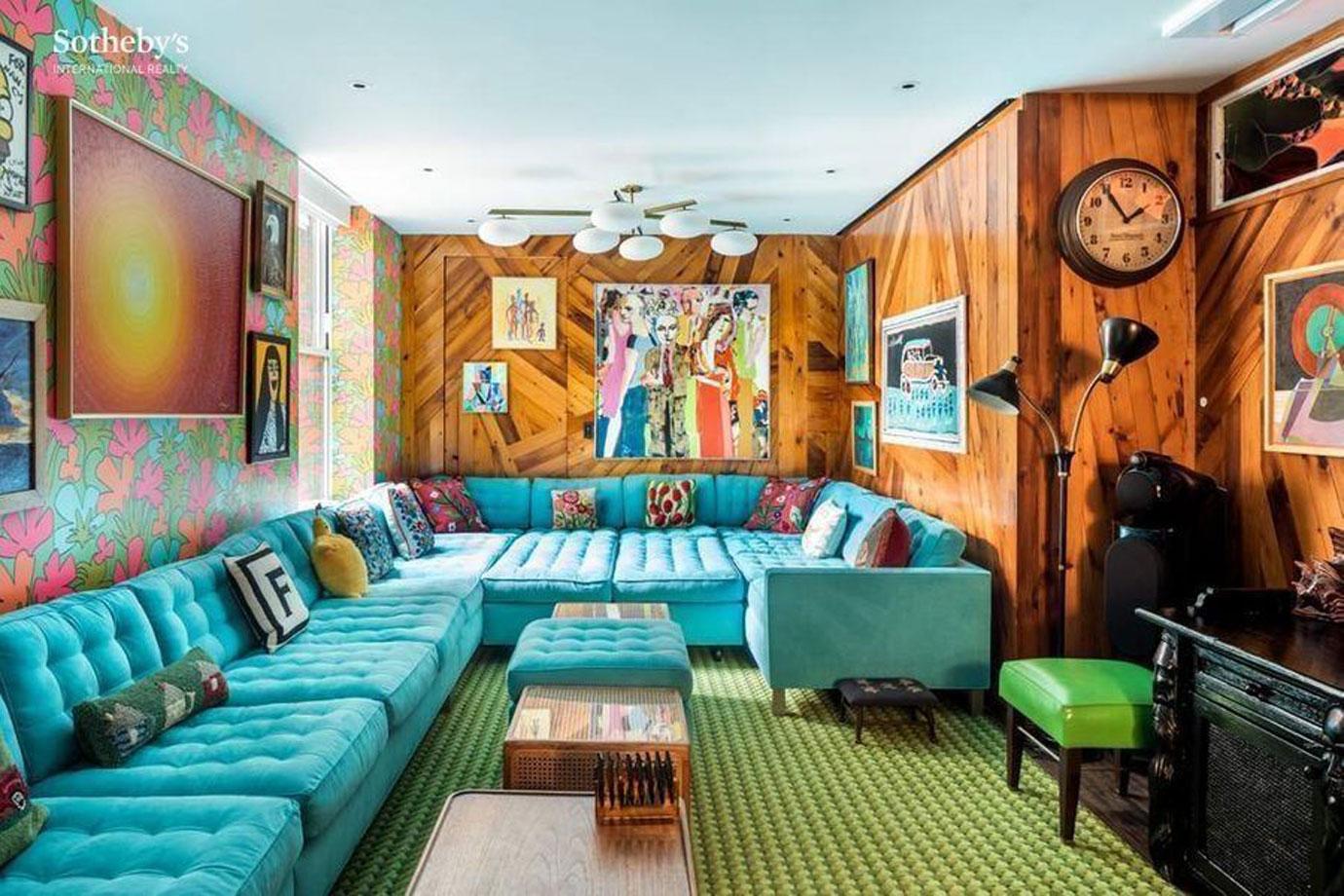 The SNL alum's bright lounge room is the perfect spot for a hangout with friends.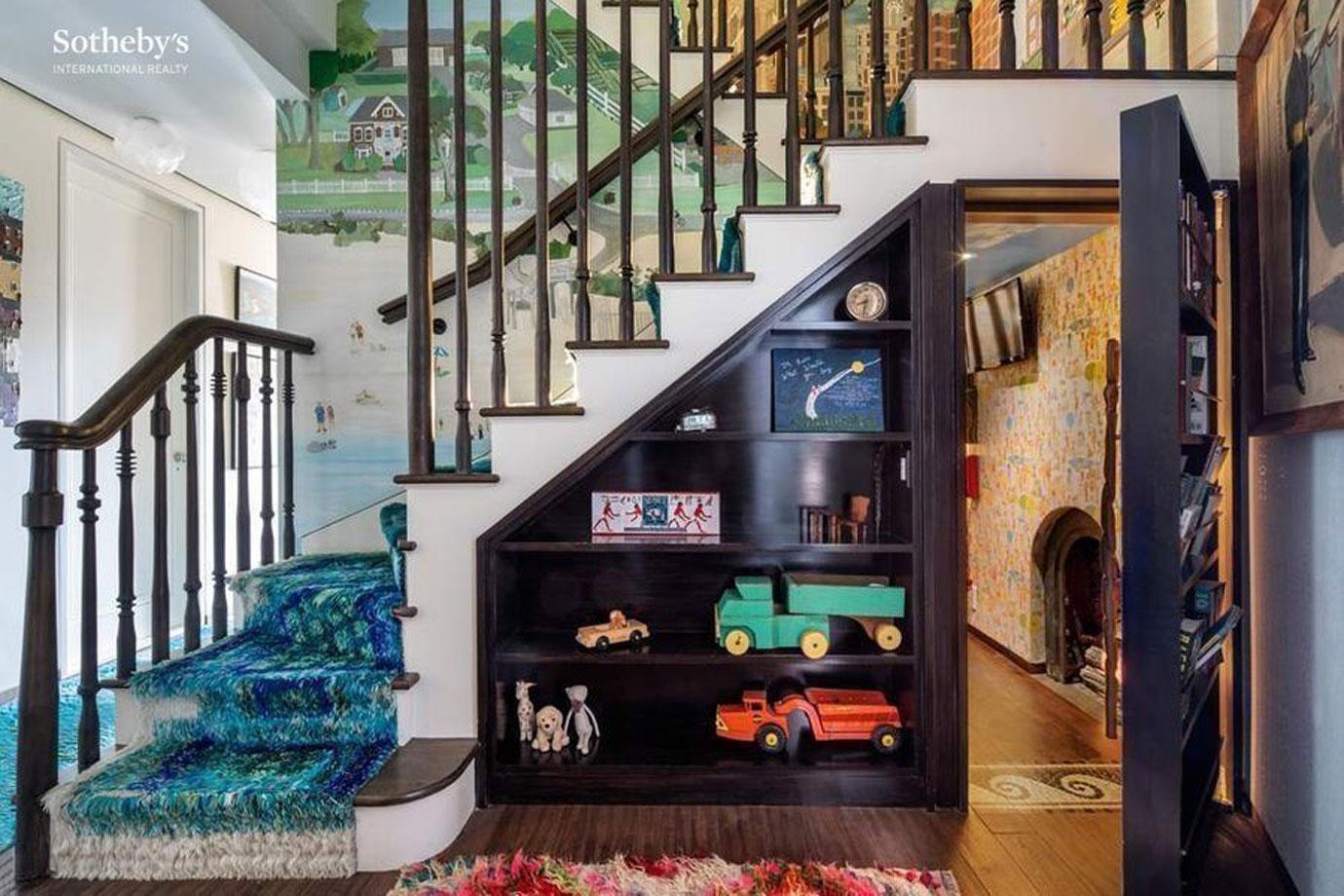 The roughly 5,000-square-foot space is full of adventure, as there are hidden nooks and crannies all over the property.
Article continues below advertisement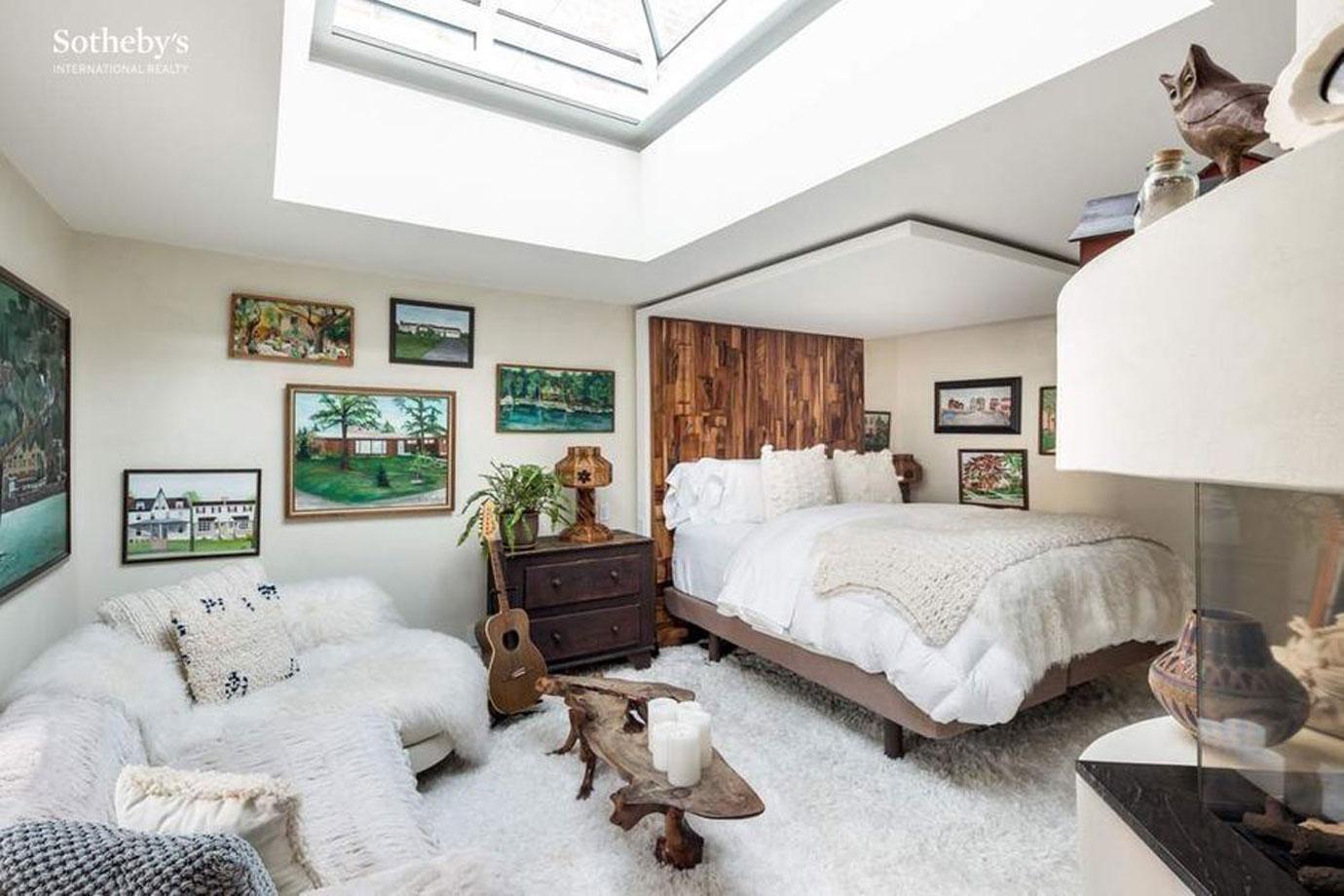 Natural light seeps into the airy bedroom to create the perfect oasis.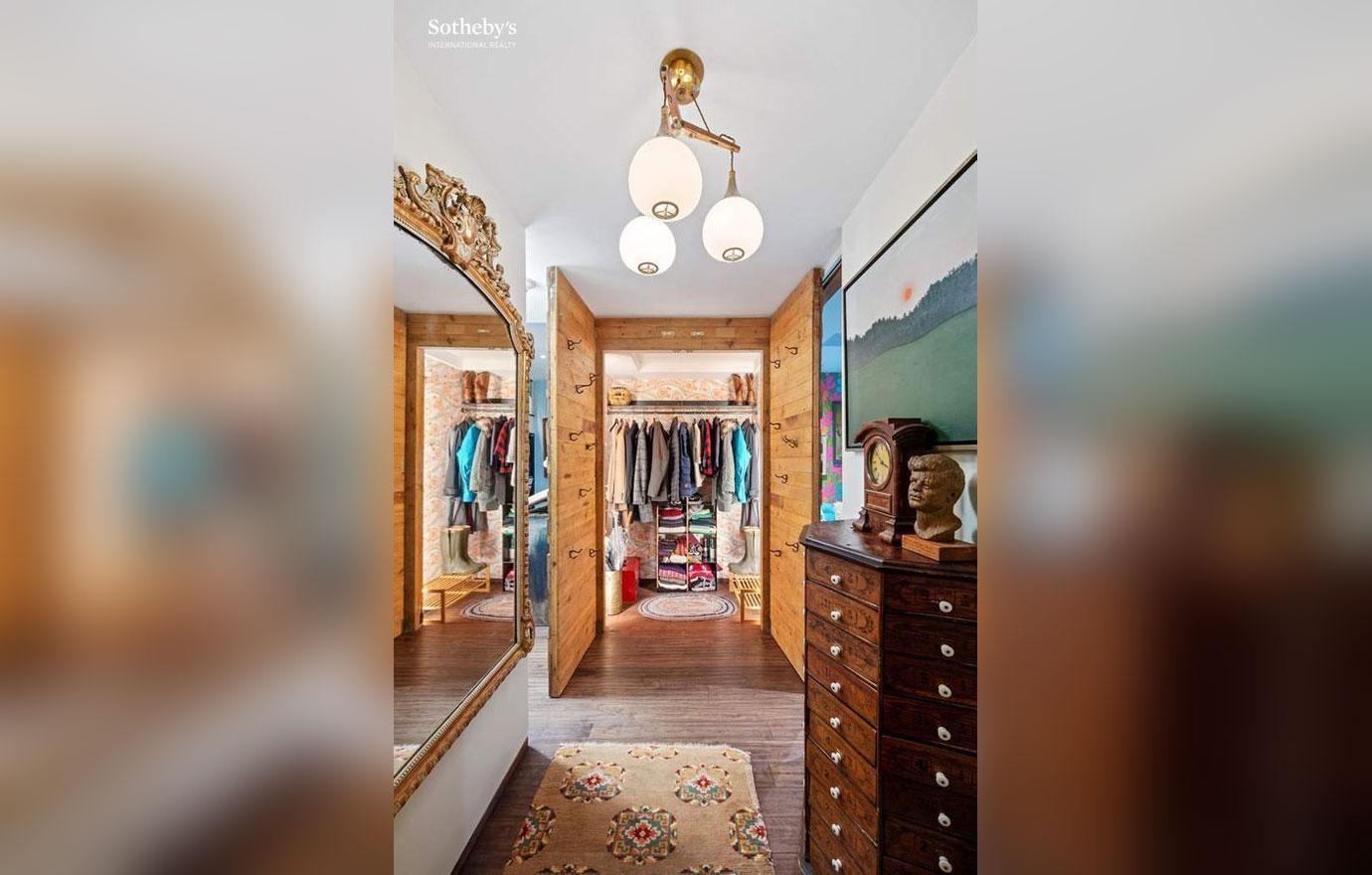 Between the quirky fixtures and secret passageways, Fallon's home proves to be a unique gem in the middle of the bustling Big Apple.
Article continues below advertisement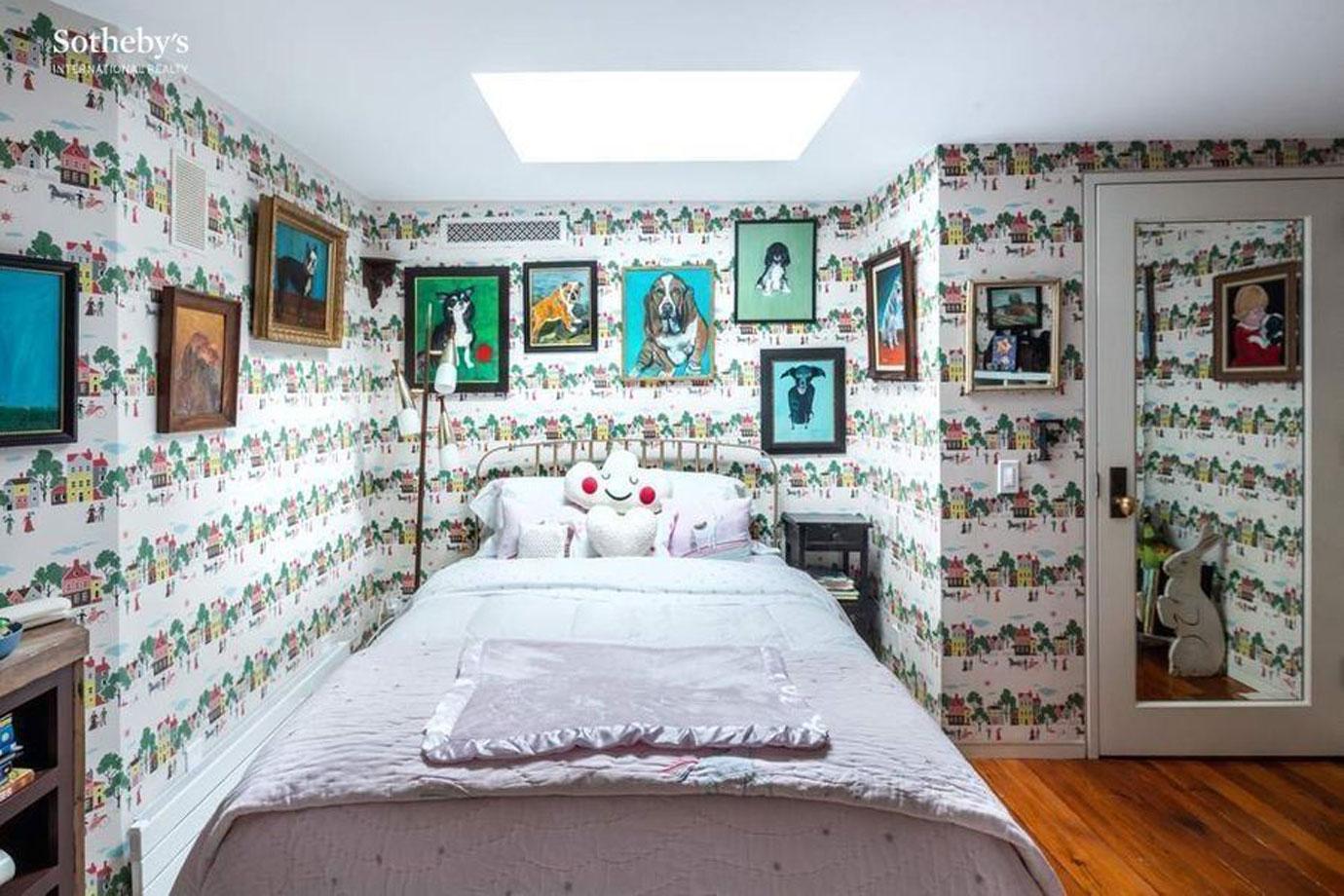 The funky home offers six-bedrooms and five-bathrooms, which is ideal for any discerning buyer looking for a space to house multiple guests.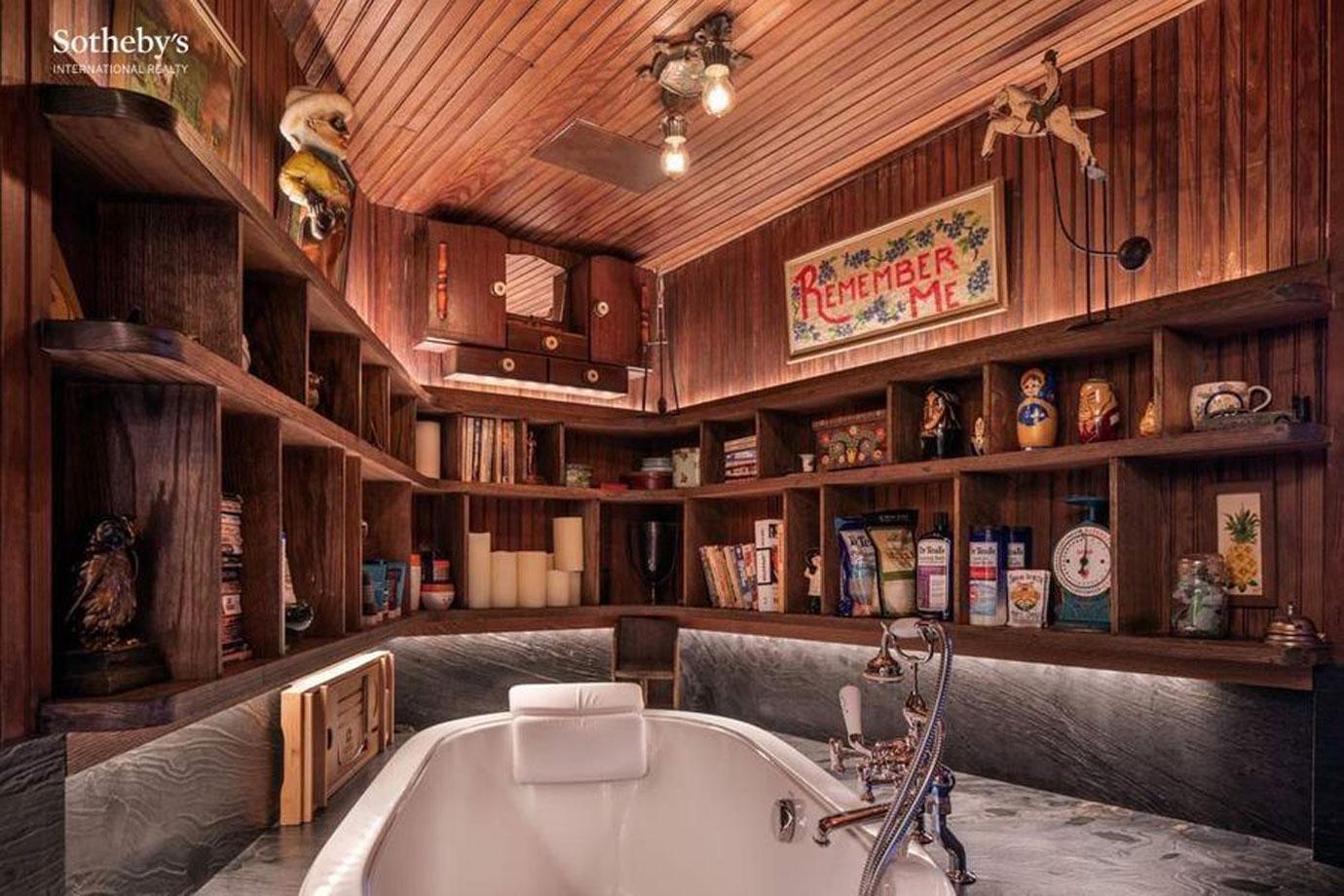 The elaborate bathroom, with a soaking tub, emphasizes the creative design of Fallon's family home.