EXCLUSIVE
Celeb Chef Jody Williams Tells Judy Joo Women Restaurateurs Are 'Exceptional And A Needed Force,' Urges Them To 'Demand Respect'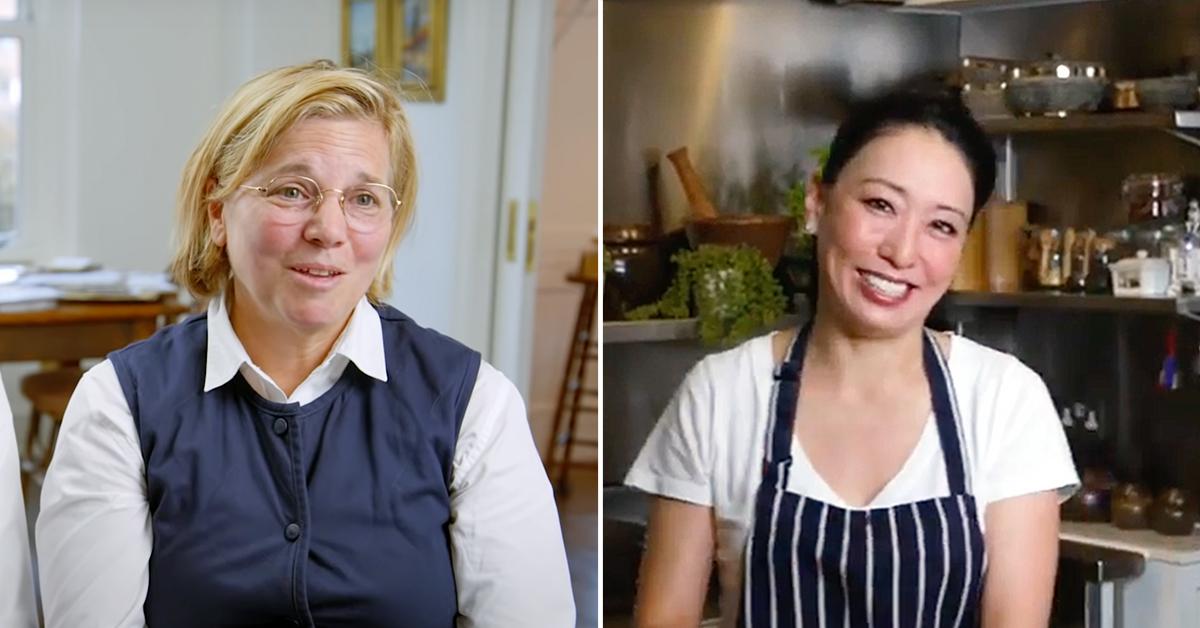 For as long as she can remember, Jody Williams has been a foodie. The California native was barbecuing on her little hibachi when she was 7 and worked in cafeterias after school before going to Rome in her 20s, where she earned what she dubbed "a doctorate in Italian food."
Article continues below advertisement
Moving to New York City on a whim, Williams worked her way up through the fiercely competitive restaurant scene and now, at 57, has become one of its most talked-about stars. (She's also a frequent judge on Food Network's Chopped!)
With her wife and fellow chef, Rita Sodi, Williams runs the elegant all-day Italian hangout Bar Pisellino and three perpetually packed eateries — Buvette, Via Carota and I Sodi — which are as famous for their cozy, eclectic décor as their fabulous food.
Article continues below advertisement
Jody sat down with Chef Judy Joo to share her recipe for restaurant success.
Article continues below advertisement
Judy Joo: All three of your Manhattan restaurants, as well as Bar Pisellino, are insanely popular. How do you pull it off?
JW: I create places with a great sense of nostalgia and comfort. It starts with an idea of what is missing in my neighborhood, an intimate corner bar or a well-worn trattoria where I want to eat and drink comfortably. I think about the menu, a way of eating that I need. Then I make it.
Your places are also known for their playful fixtures and vintage finds. Where do you get them?
Many items are personal treasures, like my grandmother's china on a wall or my mother's oil paintings, linens and doilies that fit the vibe. I am also a novice collector of Americana, presidential portraits, hotel silver teapots and Toledo stools. And it's a hobby of mine to collect children's chairs, wooden rolling pins and mismatched dessert plates. I live for flea markets. I'd rather go with the old than the new anytime.
Article continues below advertisement
People rave about the lasagna at I Sodi. Is there a secret ingredient that makes it so special?
The secret is Rita Sodi herself. Unlike me, she is an extremely meticulous and patient chef, so when she makes her mother's lasagna, all 25 layers are lovingly assembled with care. The process done right takes an entire day. The meat sauce cooks 6 hours covered!
Article continues below advertisement
How do you and Rita complement each other in the kitchen?
Rita and I are complete opposites in character and habits. However, when it comes to taste and knowledge, we have much common ground. And we share an oversized work ethic that keeps us upright.
The food industry is notoriously macho. What advice would you give to women who hope to follow in your footsteps?
The world is a difficult place for females, not just restaurants. Know that you are exceptional and a needed force and voice, and demand respect. And surround yourself with people who can support your goals.