Joey Fatone Open To An 'NSync Reunion, Says 'I Think It'd Be Kind Of Fun'
Article continues below advertisement
"I can't speak for anybody else, but for me, it would be fun. Why not? I mean, let's be real here. It wasn't broke," the 44-year-old told Us Weekly while promoting his series, Common Knowledge.
"Everybody kind of separated to do their own thing and now we've done our own thing and still doing our own thing, but you know what, I think it'd be kind of fun to do something like that and get back together," he added.
Article continues below advertisement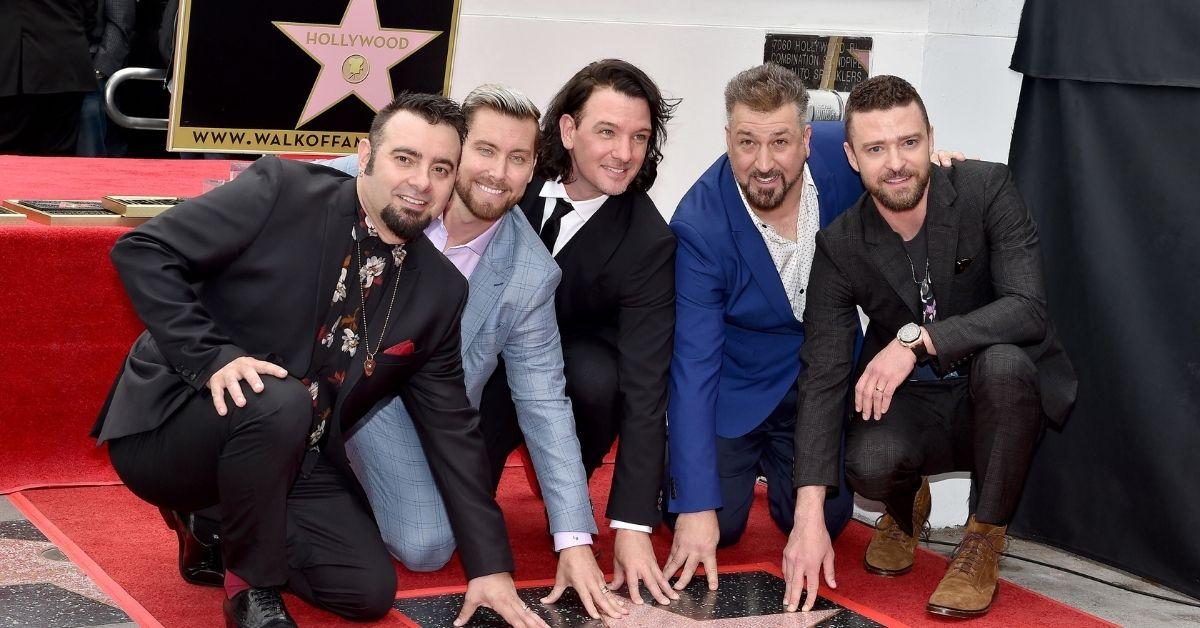 Article continues below advertisement
"What harm is it going to happen? Oh my God, we don't get No. 1 on the charts. Oh, darn. We've done that already. It's OK. For me, it would be more or less performing and having fun with my brothers," Fatone continued.
Article continues below advertisement
"It was MTV, then the star on the Walk of Fame and then we did Coachella. I'm trying to think chronologically what it was," he explained.
The group partially reunited in 2013 without Timberlake for Timberlake's Michael Jackson Video Vanguard Award set at the MTV Video Music Awards.
MORE ON:
Chris Kirkpatrick
Article continues below advertisement
The group formed in 1995 and disbanded in 2001. Although they originally planned on taking a break, Timberlake's solo career skyrocketed.
Article continues below advertisement
Fatone remised on touring with the group. "It was always funny how me and Lance rode the bus together with my brother. And then it was JC, Justin and Chris on another bus," he explained.
Article continues below advertisement
"Our bus — me and Lance — was really the farm. We had chinchillas. We had ferrets. It was hilarious. We had animals the whole time on that damn bus, which was a lot of fun. Lance wanted an animal. You want some companion besides your brothers. You see them every day 24/7. So we were having animals. It was hilarious. It was really funny. We were really just hanging out and bonding. We were kids. We were in our 20s, early 20s," he shared.
Fatone isn't the only member who seems to want to get the band back together. Last year, Bass said that a reunion would have been perfect to mark the 20th anniversary of their album No Strings Attached, which was released in March 2000.
Article continues below advertisement
"We've been talking about it," he told Variety at the time. "No plans have been made. If there will even be plans, who knows? … I think if we did anything, it would be for the fun of it — the world needs something fun to listen to and I think we could bring some positivity to it. That's what we need right now. It could be something simple to test it out, and if it works, it works and if it doesn't, it doesn't."
Nothing has been confirmed, so fans shouldn't get their hopes up just yet!