Standing By Her! John Legend 'Knows' Wife Chrissy Teigen 'Will Get Through' Bullying Scandal Closing In On Her
Once-celebrated Twitter personality Chrissy Teigen has been losing fans, followers and even business deals as more shocking claims continue to emerge revealing that the model was a cyberbully — but OK! has learned there is one person who will not leave her high and dry: husband John Legend.
Article continues below advertisement
"These two have an unbreakable bond," a source exclusively tells OK!. "John know Chrissy's heart and knows they will get through this. It is going to take a long time for Chrissy to heal all these self-inflicted wounds, but John is in no rush."
As previously reported, the 35-year-old posted a lengthy apology on Monday, June 14, in which she fully owned up to the weighted accusations made against her — and revealed that her younger self thought she was being "cool and relatable" by slamming celebrities from behind her computer screen.
Article continues below advertisement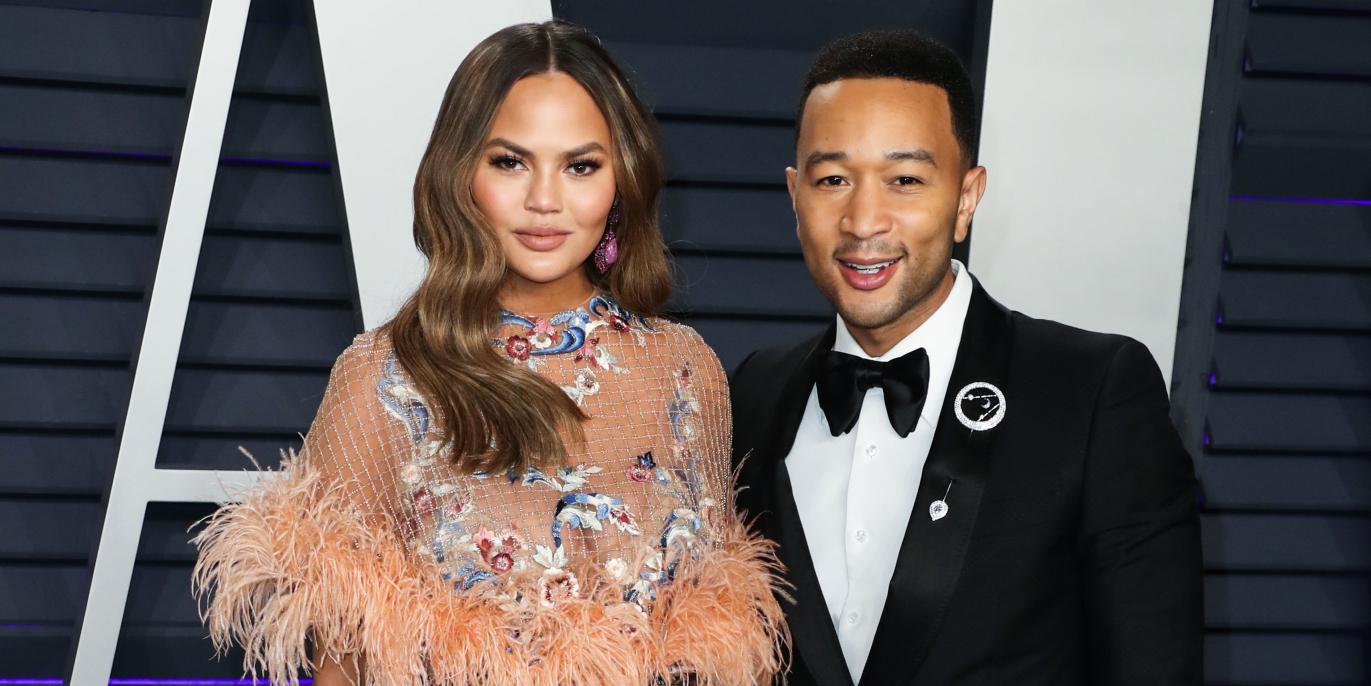 Article continues below advertisement
Teigen added that she is not asking for "forgiveness" and said that she would be taking even more time to herself to reflect on her actions that caused so many in the entertainment industry pain.
OK!'s source says that fans could expect "Chrissy to remain in hiding for a while," adding that the same goes for 42-year-old Legend.
Article continues below advertisement
Though it was previously revealed that Legend was "so disappointed" by his wife's actions, it seems like he is ultimately standing by her for better or for worse. "John will not be talking about what has happened to the press," dishes the insider. "The lengthy apology she posted is just the beginning. The biggest fear is there could be dozens of more people out there who she has bullied in the past."
Indeed, things do not seem to be slowing down when it comes to the cyberbullying scandal. Following Teigen's lengthy note — in which she confessed that she was "a troll, full stop" — former Project Runaway contestant Michael Costello has come forward, claiming that the social media personality took aim at him following a misunderstanding.
Article continues below advertisement
Costello explained that he was the victim of an online hoax in 2014; a photoshopped comment attributed to him was "floating around the internet," but has since been proven to be false and was taken down.
However, in a public comment on his Instagram page, the cookbook author allegedly accused him of "being a racist" for the statement. He alleged, "She told me my career was over and all my doors will be shut from there on. And wow, did she live up to her words."
Article continues below advertisement
Costello is just one of many to speak out against Teigen. In an exclusive interview with OK!, Teen Mom alum Farrah Abraham claimed that Teigen treated people like "prey" and said that she has still not received a personal apology from the mother-of-two.
Article continues below advertisement
Non-binary model Courtney Stodden set the scandal into motion, alleging that Teigen told them to kill themself when they were just a teenager. Lindsay Lohan has also found herself at the center of the drama, with old Teigen tweets resurfacing personally calling out the Mean Girls star. (Lohan, however, has yet to publicly address them).
"Not a day, not a single moment has passed where I haven't felt the crushing weight of regret for the things I've said in the past," Teigen — whose cookware line has been pulled from multiple retailers — wrote on June 14, adding that she is "so sorry" for her past actions.