EXCLUSIVE
After Mending His 'Playboy Ways' John Mayer Might Have Some 'Unfinished Business' With Ex Jennifer Aniston, Reveals Insider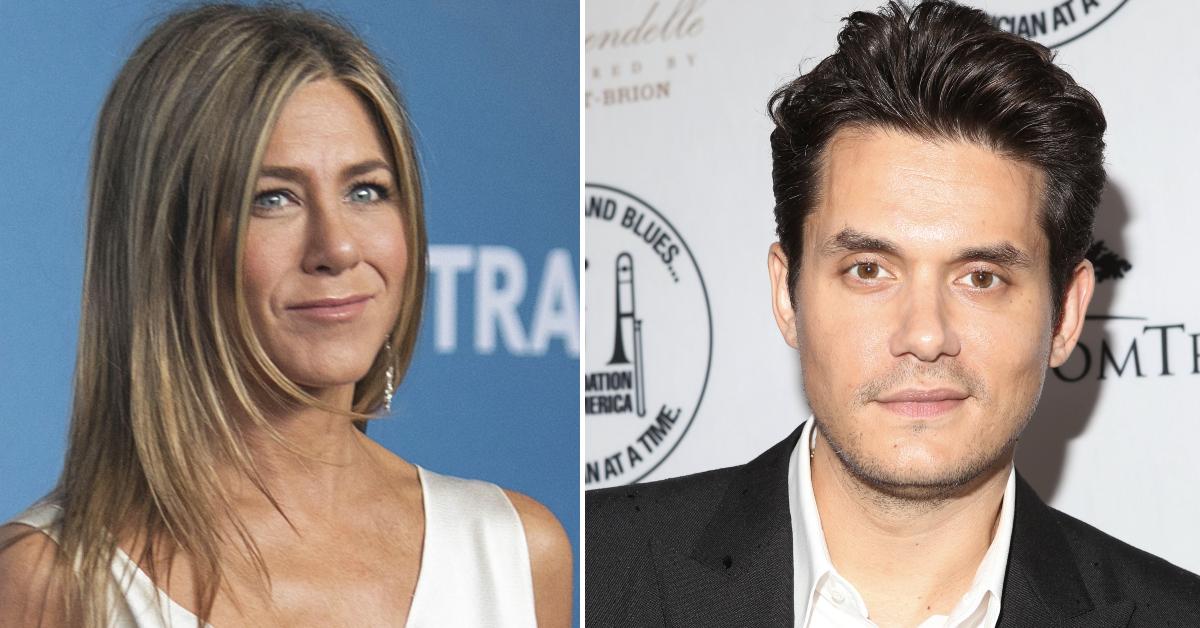 Ready for a redo? Jennifer Aniston may not have been happy with the way things ended with John Mayer in 2009, but she seems willing to give the musician another shot, an insider tells OK!.
Article continues below advertisement
Mayer set tongues wagging after he posted a TikTok video on March 23, teasing his new album, that showed him crooning with two canines — one of which looked suspiciously like Aniston's pup, Lord Chesterfield.
"Everyone knows John and Jen's physical connection was off the charts, so it wouldn't be surprising if they hooked up again behind the scenes," spills the insider.
Article continues below advertisement
While the actress, 52, and the singer, 43, have remained friendly, "they've gotten closer since Aniston's [2018] split from Justin [Theroux], and the word is, she's open to something more," the insider notes.
Article continues below advertisement
As for Mayer, whose string of A-list flings includes Taylor Swift and Katy Perry, "he's never stopped having feelings for Jen," adds the insider. "Now that he's mended his playboy ways, maybe the timing is finally right. There's definitely some unfinished business there!"
Article continues below advertisement
The Friends alum may not be the only Hollywood starlet Mayer owes some making up to. The "Your Body Is a Wonderland" singer famously detailed his sex life with Jessica Simpson to Playboy in 2010, calling her "sexual napalm" and admitting that she was like "crack cocaine" to him.
As OK! reported in March, Simpson seemingly accepts that her ex may never be sorry for what he said years ago.
Article continues below advertisement
"We were kinda like on-off, on-off at that time. But to talk about anybody sexually is kind of disrespectful, but I mean that's on him," she said of the relationship, which went on between 2006 to 2010.
Aniston and Mayer were first spotted together in Miami back in the summer of 2008. During the spark-filled, 90-minute lunch, they were "sitting across from each other, but were talking very close in deep conversation."