COUPLES
Jessica Simpson Does Not Expect Public Apology From Ex-Boyfriend John Mayer, Says 'He May Not Be Sorry — And That's OK'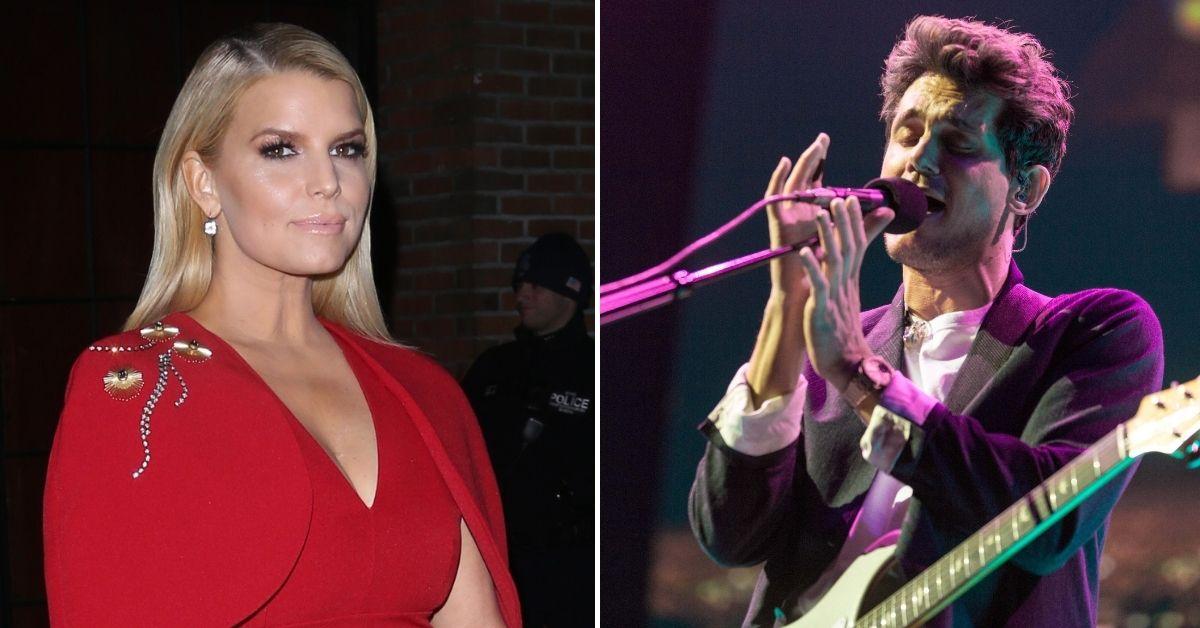 Article continues below advertisement
"No, I definitely don't feel that I'm owed a public apology," Simpson told Tamron Hall as she promoted the paperback release of her memoir Open Book. "I mean, you can't take it back."
Article continues below advertisement
While the 40-year-old considers herself "a very forgiving person" she is "also honest." So, she said, "in the memoir, if I'm gonna talk about stuff that caused me pain, I'm going to be honest about it. And that was a time in my life where I was very manipulated and very also in love, or seemingly."
She added, "He may not be sorry — and that's OK. We were kinda like on-off, on-off at that time. But to talk about anybody sexually is kind of disrespectful, but I mean that's on him." The former flames broke up "close to nine times" from 2006-2010.
Article continues below advertisement
The final straw for the blonde beauty was when Mayer detailed their sex life to Playboy in 2010 and called her a "sexual napalm" and said she was like "crack cocaine to me." He made a public apology at the time and called himself "jerk."
Article continues below advertisement
The pair first met in 2005 while Simpson was still married to Nick Lachey and they started to exchange notes. Once she filed for divorce, she started dating the "New Light" singer, who "told me he was obsessed with me, sexually and emotionally," she said.
Article continues below advertisement
The relationship was not all smooth-sailing, as Simpson "constantly worried that I wasn't smart enough for him," and said he made her feel insecure. "He would tell me that my true self is so much greater than the person I was settling on being," Simpson wrote. "Like there was some great woman inside me waiting to come out, and I had to hurry up and find her because he wanted to love that woman, not me."
Last year, when Mayer was asked about the book, he told Andy Cohen on Watch What Happens Live, "I've heard about it. I've heard some bits. As Pee Wee Herman says in Pee Wee's Big Adventure before the movie of his life is about to play out at the end, he's not watching the movie, and the reason he's not watching the movie, he says, 'I don't have to watch it, Dottie, I lived it.' And I think that's prescient here."
Article continues below advertisement
As for Britney and Justin, Timberlake offered a public apology to both Spears and Janet Jackson for their 2004 Super Bowl half-time show after he was heavily criticized when Framing Britney Spears was released. "I am deeply sorry for the times in my life where my actions contributed to the problem, where I spoke out of turn, or did not speak up for what was right."
Article continues below advertisement
"I know this apology is a first step and doesn't absolve the past," he said. "I want to take accountability for my missteps in all of this as well as be part of a world that uplifts and supports."