'He Broke Anna's Heart': John Mulaney Quickly Moves On With Olivia Munn After He 'Blindsided' His Wife With Divorce Filing Following Rehab Stint, Spills Source
Fans were shocked when news broke on May 10 that John Mulaney had filed for divorce from his wife, Anna Marie Tendler, shortly after he'd checked out of rehab.
Article continues below advertisement
Raising more eyebrows? Reports that he's already moved on to Olivia Munn! A source says the comedian, 38, "blindsided" Tendler, 35, by calling it quits on their six-year marriage.
And Munn, 40, was "ready to pounce," dishes the source. "She and John had exchanged texts while he was in rehab, and things obviously turned romantic after he got out."
Article continues below advertisement
While friends are glad that Mulaney's doing better, "he broke Anna's heart," adds the source. "People definitely have mixed feelings about his new relationship!"
Article continues below advertisement
"This is very new, they're taking it slowly," a source previously told PEOPLE of Mulaney and Munn's coupling. "They met at church in Los Angeles."
Munn admitted the two met at a wedding and immediately hit it off. "I was like, 'Oh, my gosh, do you and your fiancée [Tendler] want to go have dinner or something and go hang out?'" the former G4 host told HuffPost Live in 2015.
Article continues below advertisement
"At first, it was cool and then I kept going up to him at the wedding like, 'So you having fun?' I was just so obsessed with hanging out with and talking with him," she said at the time. The Buddy Games actress said she emailed the stand-up star afterwards but he never responded, but said she "might've got the wrong email — probably. That's what I tell myself."
Munn also offered support when the former SNL writer announced that he was going to rehab. "Sending SO MUCH love and support to John Mulaney. You got this. ❤️⚡️," she tweeted at the time.
Article continues below advertisement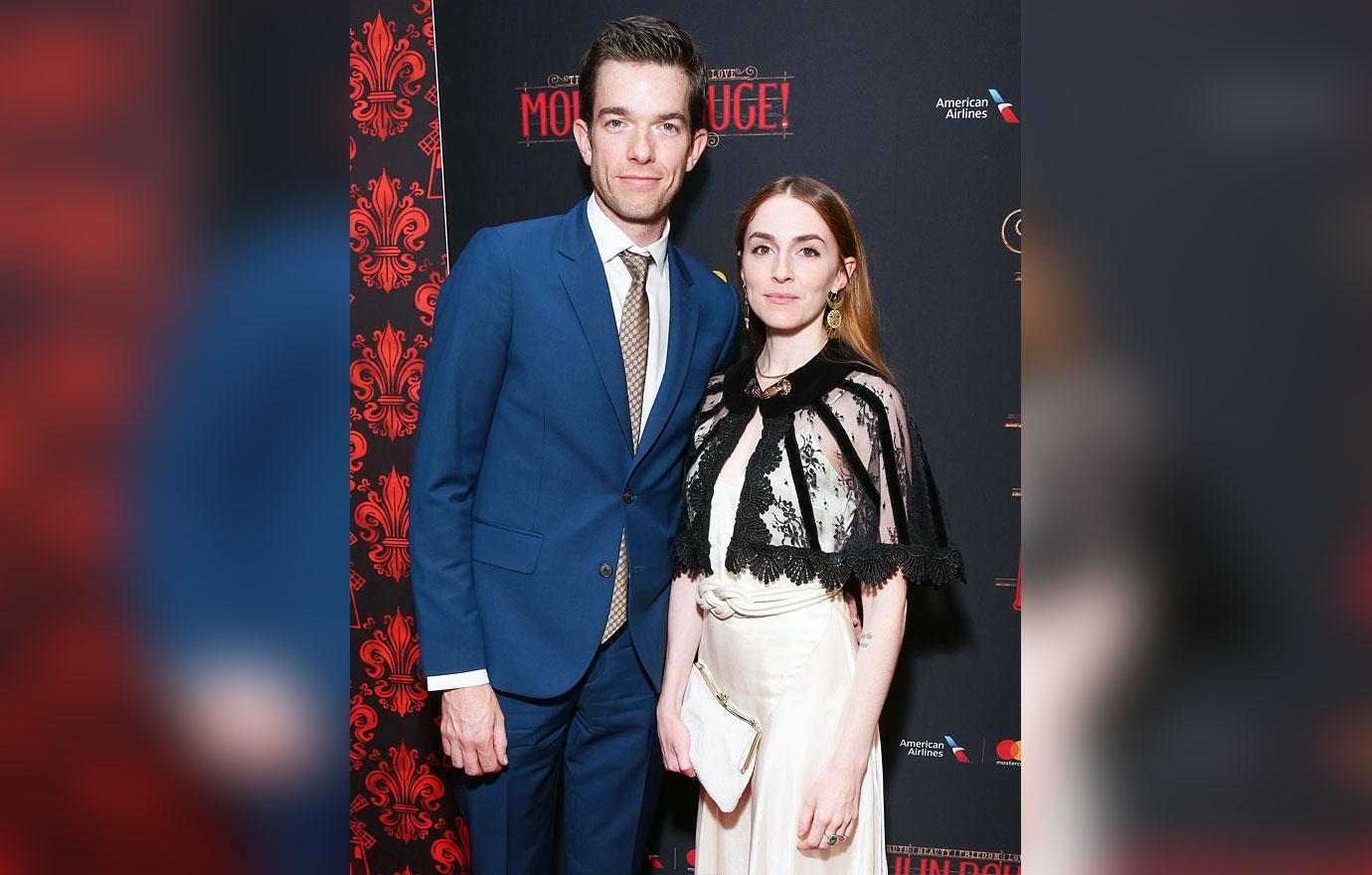 Article continues below advertisement
As OK previously reported, Tendler, was said to have entered rehab around the same time as her then husband for emotional reasons. Sources said she suffered over his alleged infidelity.
"Anna Marie was in rehab at Silver Hill for [emotional]… and eating disorders," a source said. Gossip columnist AJ Benza first revealed on his "Fame, Ain't It A B**ch" podcast that Tendler allegedly went to therapy after Mulaney entered rehab for 60 days for drug and alcohol addiction in December.
Article continues below advertisement
Following the split, the 35-year-old artist said in a statement, "I am heartbroken that John has decided to end our marriage. I wish him support and success as he continues his recovery."