EXCLUSIVE
'They Can Sit With Us': Jonathan Bennett Plans To Invite 'Mean Girls' Costars To His Wedding With Jaymes Vaughan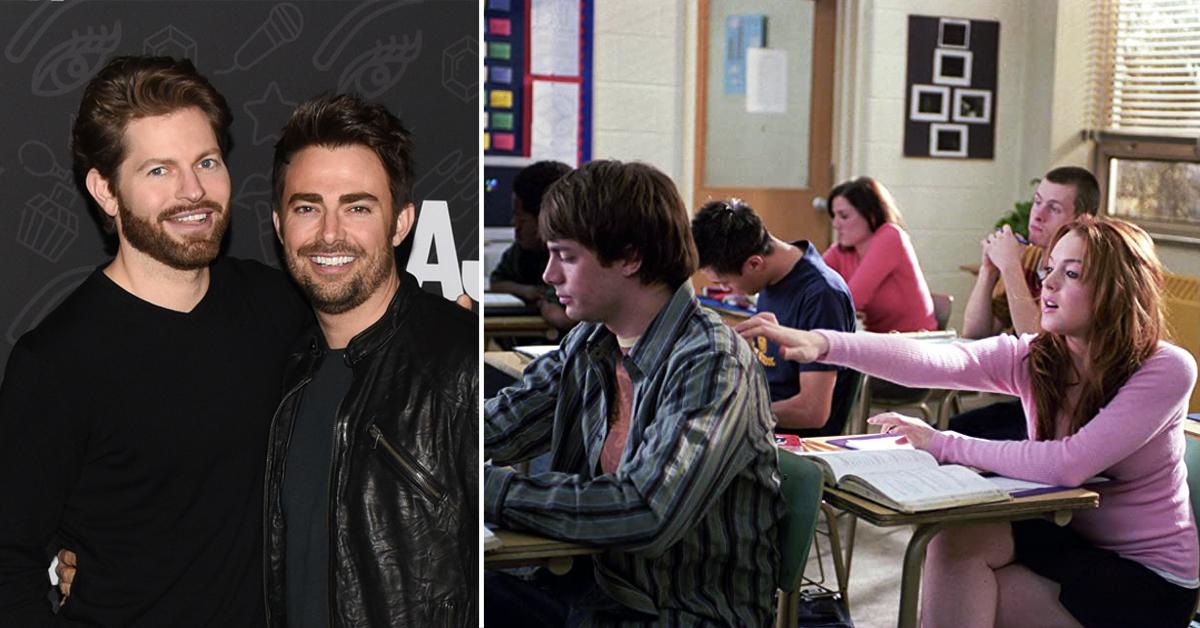 It looks like fans are getting a Mean Girls reunion after all — but, unfortunately, it won't be held at North Shore.
Article continues below advertisement
Jonathan Bennett, who played teen heartthrob Aaron Samuels, exclusively tells OK! that he will in fact be sending Save the Dates to some of his fellow cast members for his upcoming wedding to TV host Jaymes Vaughan.
"Obviously there will be cast members of Mean Girls invited," he reveals to OK! of his upcoming nuptials, planned for next spring in Riviera Maya, Mexico.
Article continues below advertisement
"We're doing a small wedding — it's 75 people — so the people that I'm closest with in my life will definitely be invited. Some of those people happen to be in the cast of Mean Girls, so there will be invites... oh yes! Basically, we're going to tell people that they can sit with us at our wedding."
Article continues below advertisement
Bennett, 39, and Vaughan, 38, who got engaged during the coronavirus lockdown, are in the midst of wedding planning — and soaking in every moment as new fiancés. The two are currently making history as the first gay couple to grace the cover of iconic wedding magazine The Knot for the publication's Summer 2021 issue, and the honor is just the beginning of planning their totally unconventional ceremony.
"We're doing a drama-free wedding, so our wedding will be 100 percent drama free," the Celebrity Page anchor explains. "If you are a person who we know is known for drama, we will let you know that we love you but that this is not the wedding for you, and we will see you when we return!"
Article continues below advertisement
Therefore, it seems that the fictional Plastics are off the list, but their real-life counterparts may make an appearance. Bennett is especially tight with Lacey Chabert, Mean Girls' oh-so-fetch Gretchen Wieners, and Daniel Franzese, who played Damian.
"We're very close," he says of Chabert and Franzese. "And we sometimes talk to Amanda [Seyfried] and Lindsay [Lohan]. Everyone has such different lives and are living in different parts of the country — different parts of the world … but everyone in the cast gets along and loves each other."
Article continues below advertisement
Mean Girls holds a special place in Bennett's heart. The actor rose to fame as LiLo's hunky crush in the 2004 film (after all, he did look sexy with his hair pushed back!). "The best thing about Mean Girls is how much it makes people happy, and that's why I love being a part of it," Bennett says, adding that he is also a huge fan of the Broadway musical.
Article continues below advertisement
"I listen to the musical all the time," he reveals. "'I'd Rather Be Me' is my go-to shower song."
Vaughan interjects, "I hear it all the time when he's in the shower!" But he doesn't seem to mind. In fact, he's thrilled to be gracing the cover of The Knot with his soon-to-be hubby.
Article continues below advertisement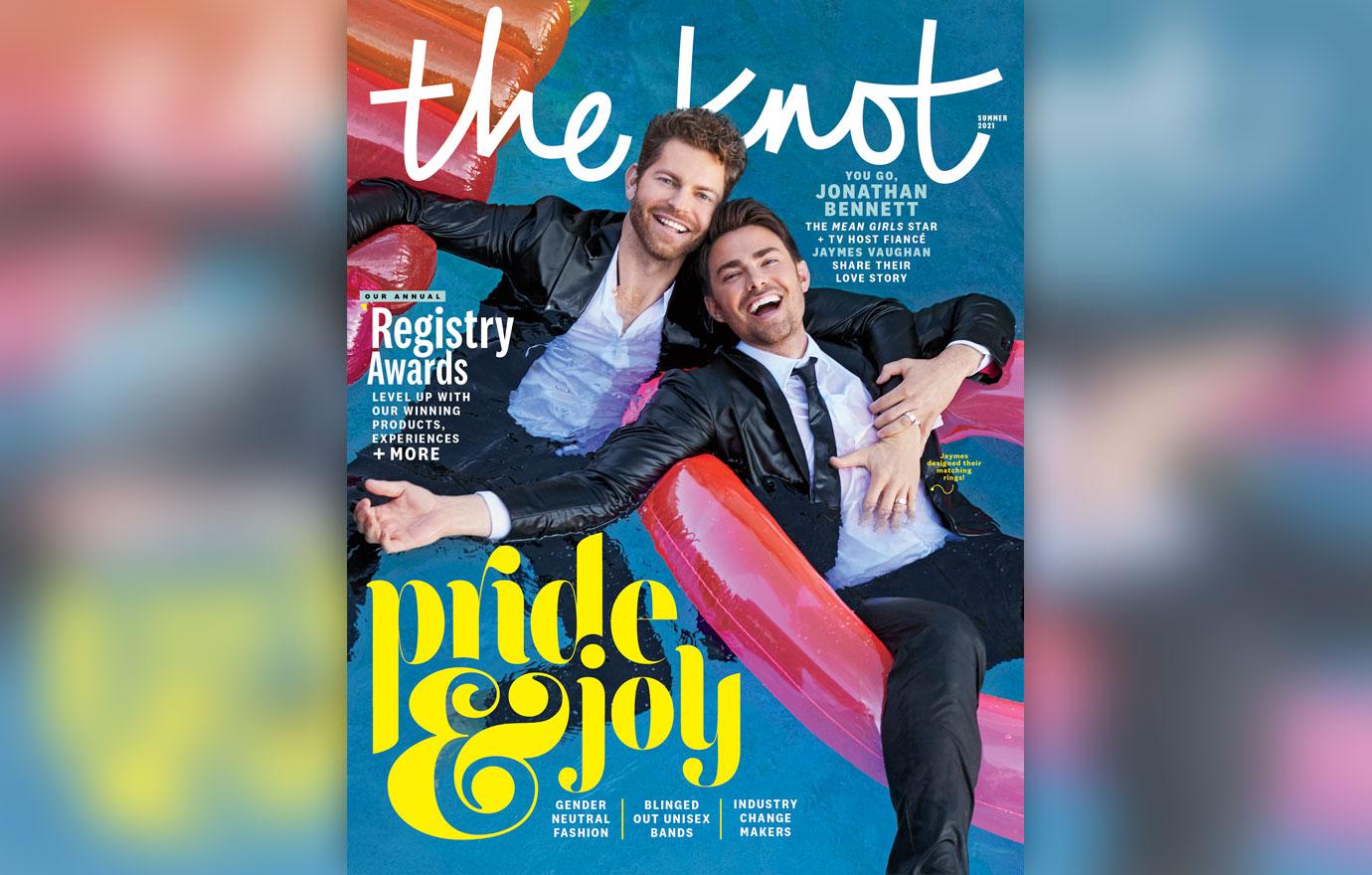 "My big brother just sent me a Snapchat this morning of him going to the book store that we went to when we were kids, and he went into the bookstore in small-town Virginia and what's on the rack? This," Vaughan gushes.
"Imagine if I would have seen this when I was getting f-bombs thrown at me in high school all the time and thought, 'I'm never going to find love, I'm never going to be happy,' and instead there's this thing staring back at me, saying, 'Yes you will. It exists, and it exists on the cover of the biggest wedding magazine in the world.'"