TRUE CRIME
'We've Got The Killer's DNA': JonBenét Ramsey's Half-Brother Is Confident They Can Figure Out What Happened To The Late 6-Year-Old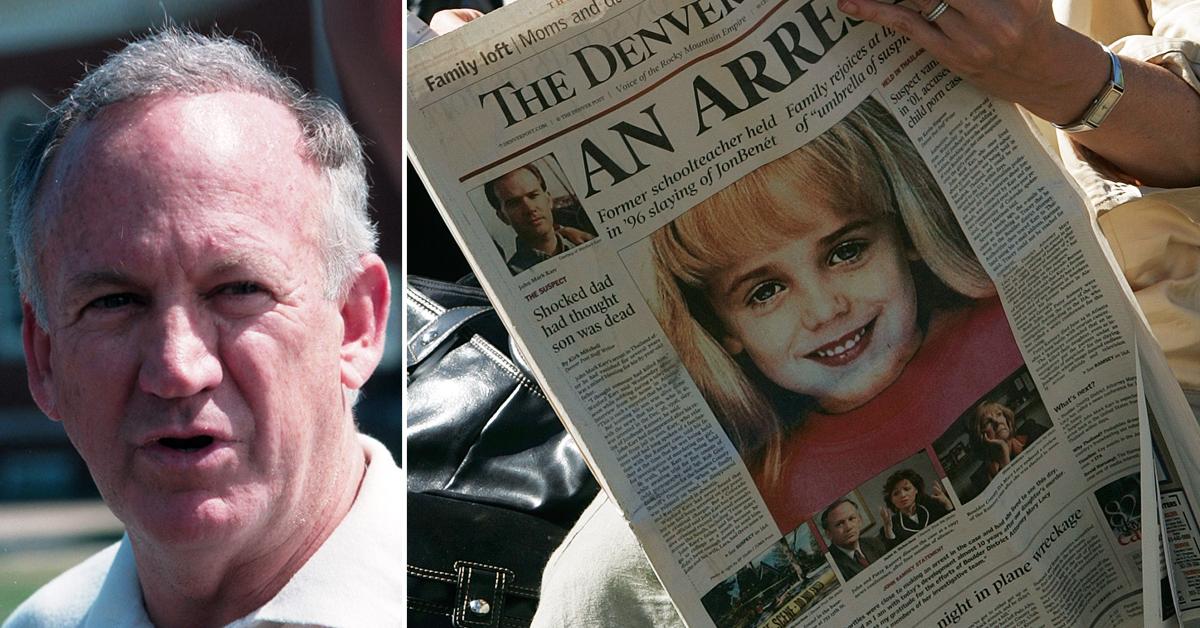 JonBenét Ramsey's unsolved murder still has her family searching for answers.
The former beauty pageant princess' dad, John Ramsey, and her half-brother, John Andrew Ramsey, appeared on The Tamron Hall Show on Tuesday, January 26, to discuss new information concerning the perplexing crime that occurred on December 25, 1996, when JonBenét was struck to the head and strangled to death in her Colorado home.
She was found the next day in the family's basement.
Article continues below advertisement
"Who do you believe killed JonBenét?" Hall asked the two men on her show.
"That's a good question. All I know is we've got the killer's DNA, we need to leverage that evidence, we need to bring in the very best forensic scientist and DNA expert in the country and apply new techniques and new technology and identify who this person is," John Andrew said.
When Hall asked why this "hasn't been done" yet, John Andrew replied, "I don't know. I simply wish it would [have been], right?"
He added, "That would certainly make me sleep better at night, it would be better for the community, for the police to do the right thing here, and we hope they do. By coming on this show today, that is one step we can put some pressure on them to do the right thing."
AMERICAN MURDER STORY: 11 TRUE CRIME SCANDALS THAT SHOCKED THE NATION
As for if the Ramseys have any idea as to who killed JonBenét, John replied, "Well, there's been several people that have surfaced and [I] think, 'Holy mackerel, that is the guy.'
"The first time that happened our attorney said, 'Whoa, whoa slow down, we don't know that yet.' One of the things that has been interesting to me that these cold cases have been solved using familial DNA and the person that was eventually arrested — like the Gold State Killer —they came out of left field. They were on no one's radar, no one had considered them a suspect, so that may be what happens in our case, I don't know," he added.
MORE ON:
The Tamron Hall Show
Article continues below advertisement
In the Discovery+ documentary, JonBenét Ramsey: What Really Happened?, homicide detective Lou Smit investigates the infamous crime.
"Lou was a real detective, he was a real-life Columbo, he solved over 200 homicides, over 200 cold cases," John told Hall. "He was quite a legend in Colorado and had impeccable credentials."