PHOTOS
Dwayne Johnson, Emily Blunt & More Bring The Magic To Disneyland For Star-Studded 'Jungle Cruise' World Premiere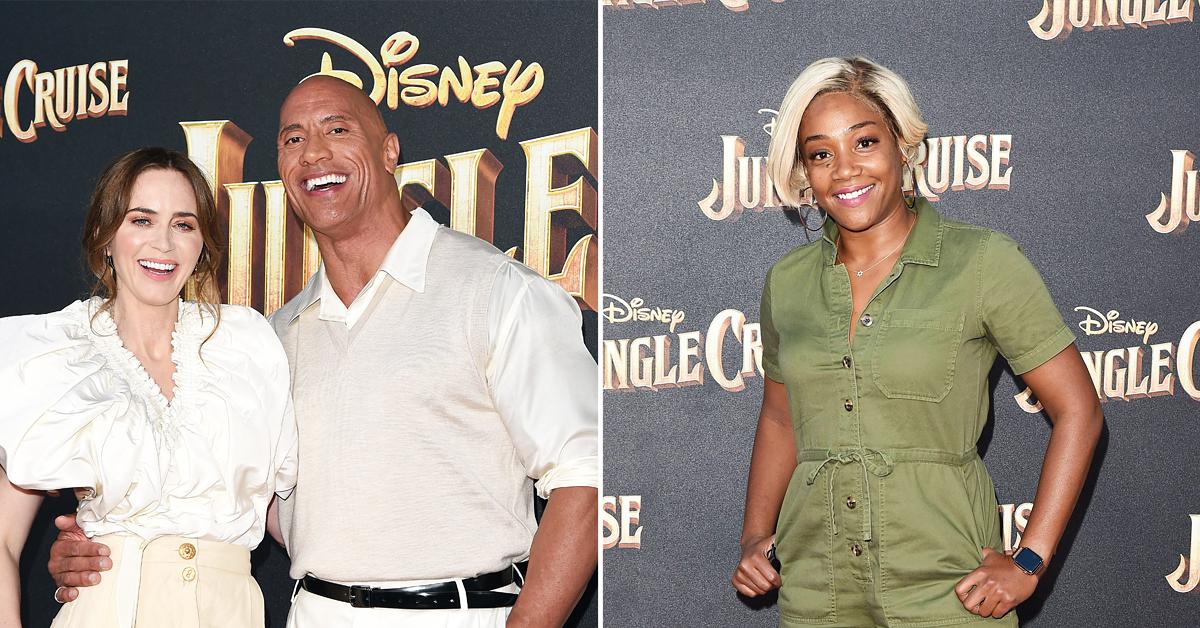 The world premiere of Jungle Cruise — starring Dwayne Johnson and Emily Blunt — was a can't-miss spectacle, with several cast members riding the namesake attraction at the park for the first time.
Article continues below advertisement
One year after the highly anticipated film was set to be released on July 24, 2020, Jungle Cruise had its world premiere on Saturday, July 24, at Disneyland in Anaheim, Calif. The high-budget adventure film has been in the works since 2015 prior to its upcoming debut on Friday, July 30, in theaters and on Disney+.
During the premiere — which was an entirely outdoor event — Johnson and Blunt took the stage to address the excited guests, with the handsome hunk telling the audience: "We wanted to make a movie that was really the adventure of a lifetime, it was more than a tagline for us."
"It was something we wanted to deliver to families around the world in hopes that they had a good time," Johnson — who was also a producer on the film — told the crowd, per Deadline. "We hope that achieved our goal."
The Fast & Furious alum also paid tribute to Walt Disney, who opened Anaheim park with the Jungle Cruise ride, in July 1995.
Apart from the event serving as one of the biggest Hollywood premieres since theaters re-opened following the novel COVID-19 pandemic, it was also the first time Blunt, Edgar Ramírez and several other costars had ridden the Jungle Cruise ride.
Scroll through to see photos of the cast and other stars take on the red carpet at the Jungle Cruise world premiere.
Emily Blunt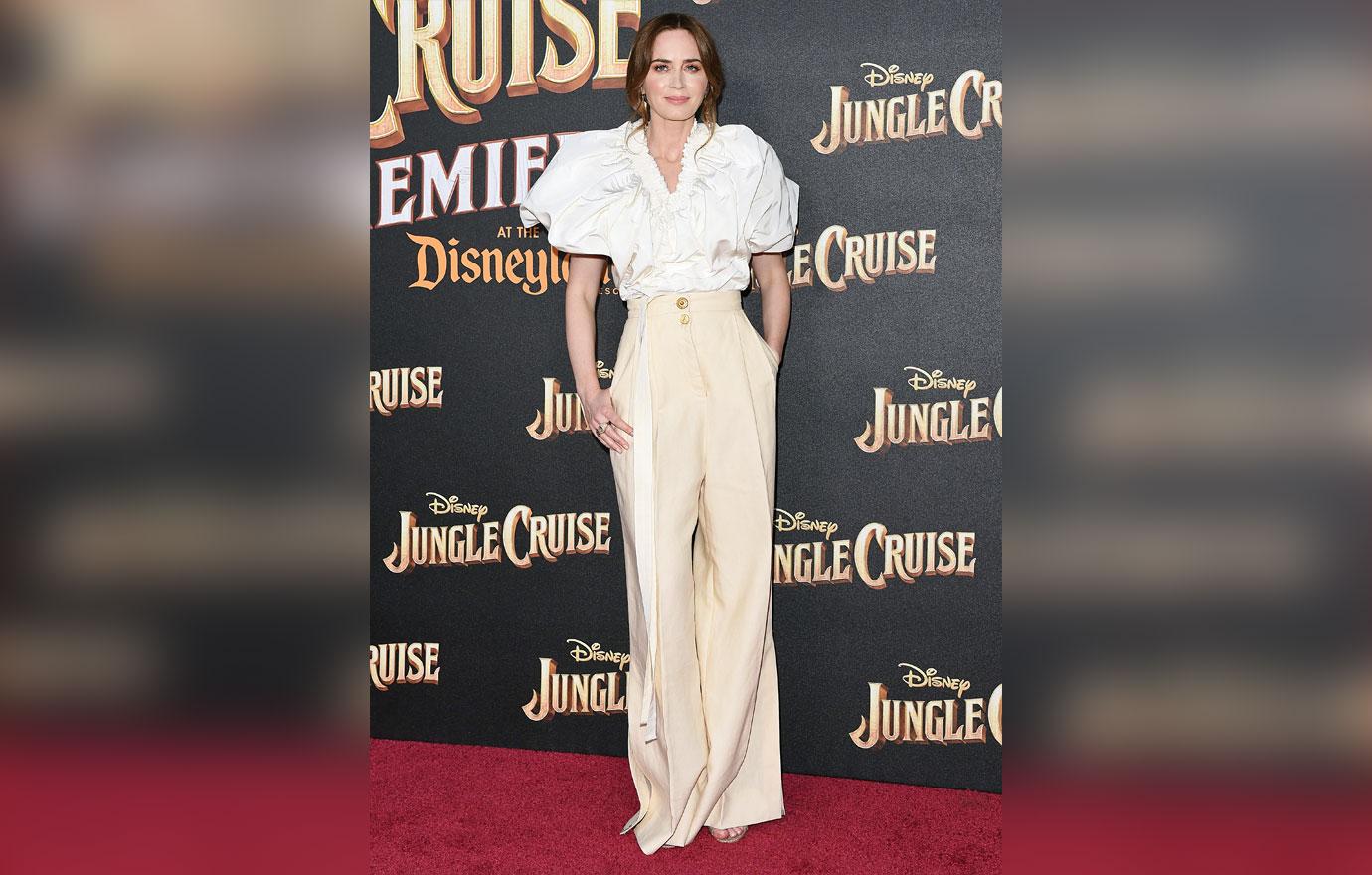 The British actress looked striking in a white halter corolla top and cream trousers with her hair styled into a fashionable updo.
Article continues below advertisement
Dwayne Johnson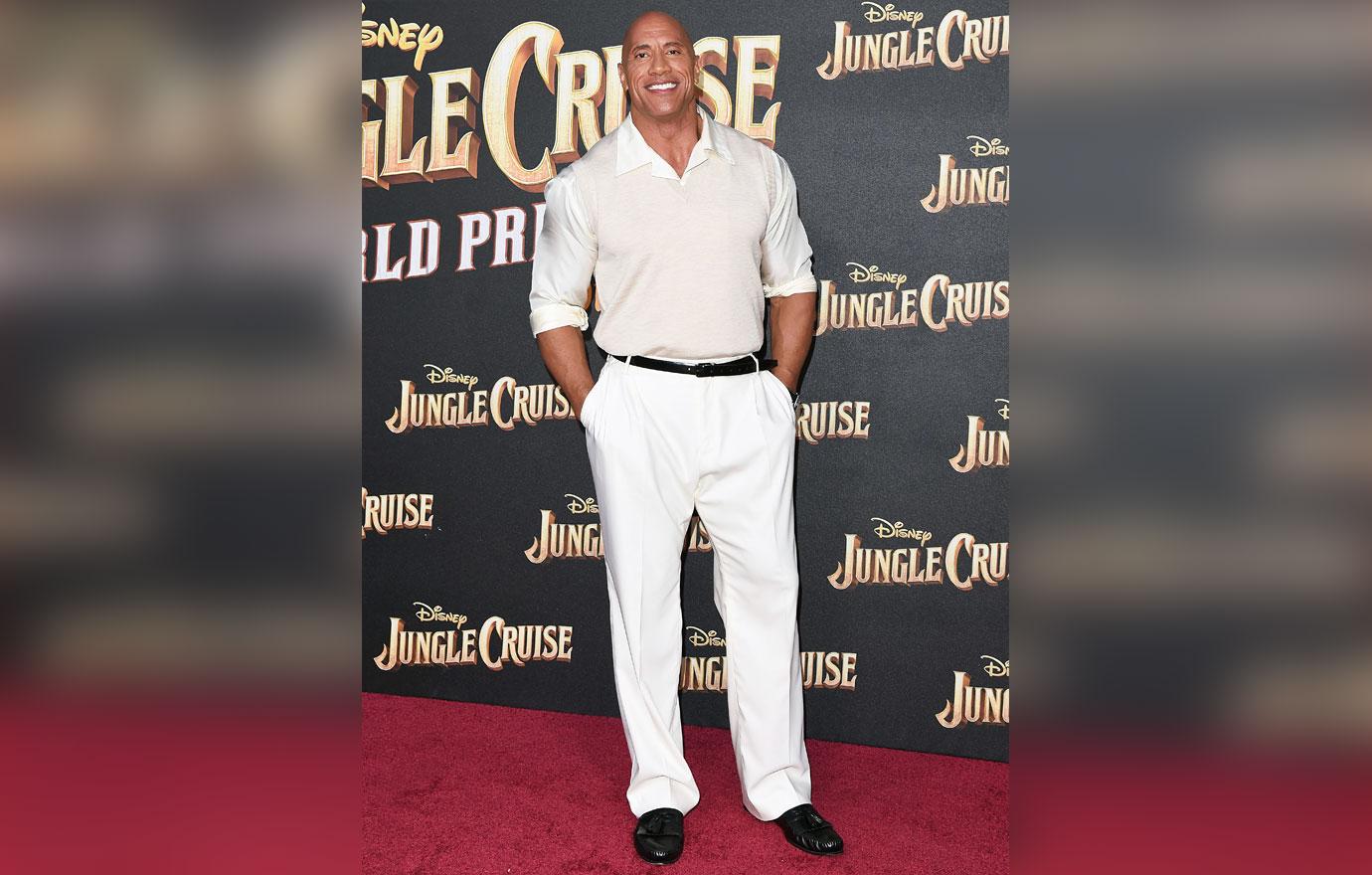 Johnson matched his costar, as he opted for a cream-colored shirt with white pants.
Article continues below advertisement
Tiffany Haddish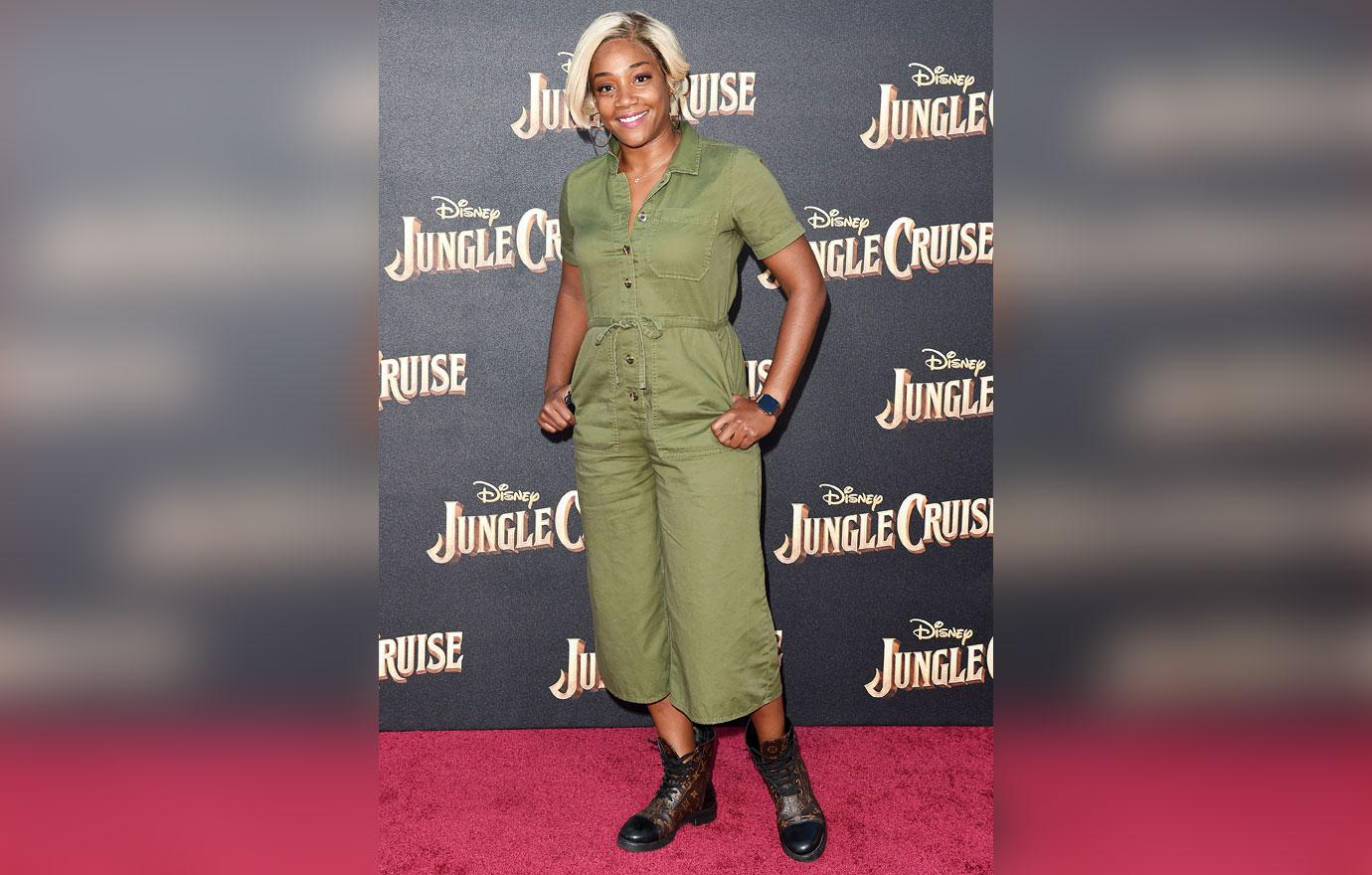 Comedian Tiffany Haddish was also in attendance, wearing an olive-colored jumpsuit and Louis Vuitton boots.
Article continues below advertisement
Caitlin McHugh & John Stamos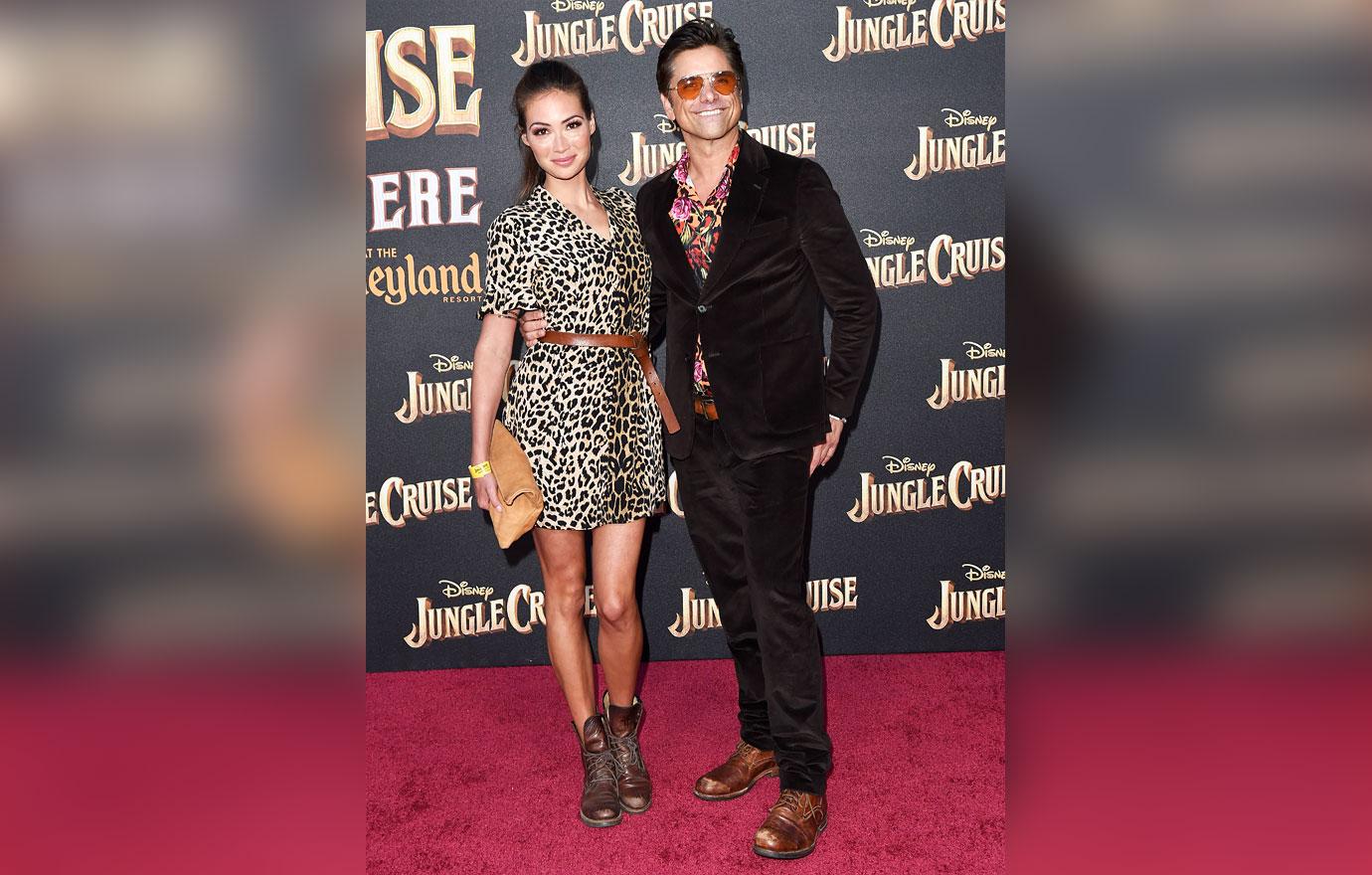 Stylish couple John Stamos and wife Caitlin McHugh also hit the red carpet. The brunette beauty took part in the "Jungle" theme, as she wore an animal-printed dress, while Stamos rocked a colorful, printed shirt under his suit.
Article continues below advertisement
AJ McLean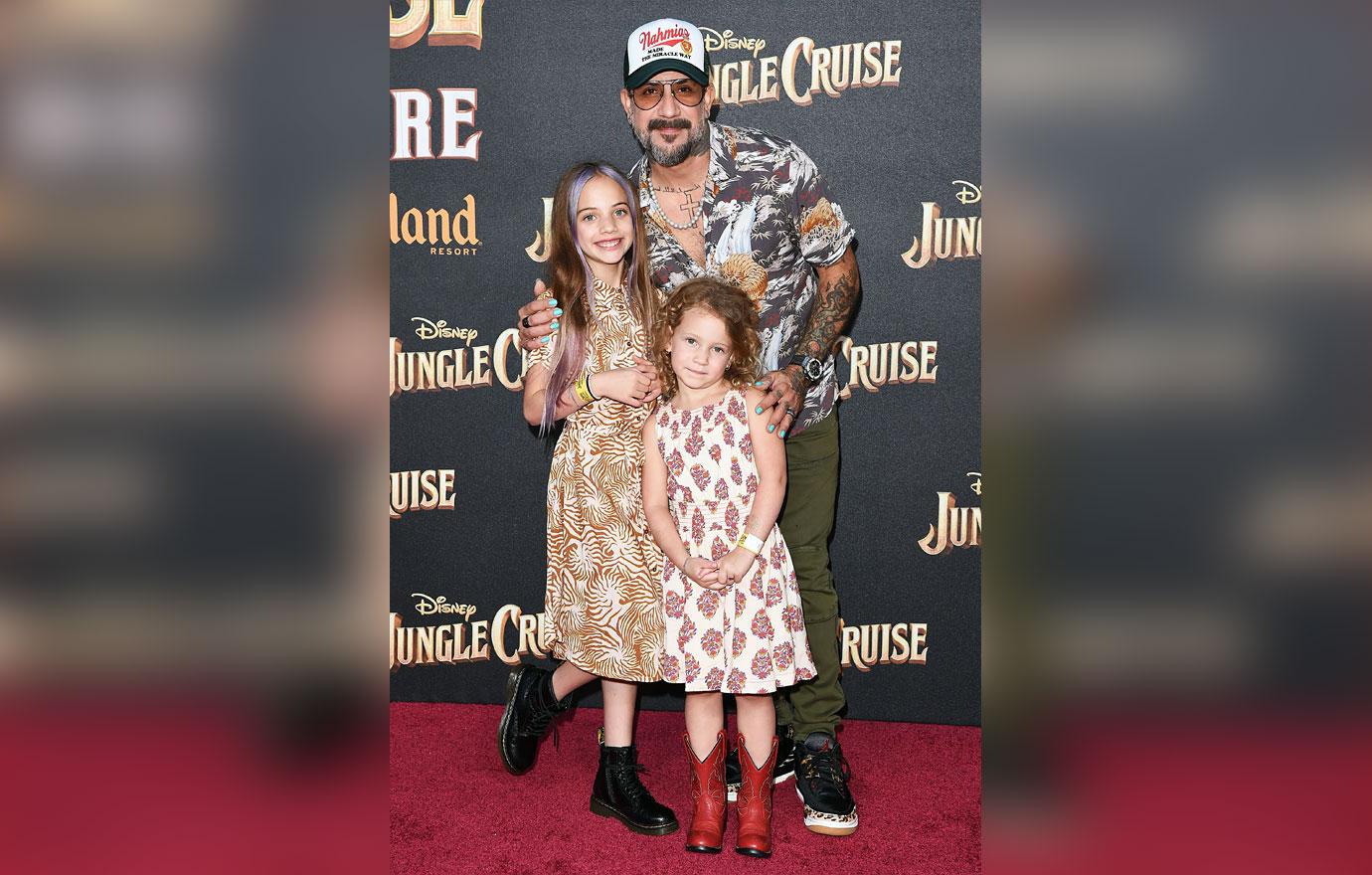 Backstreet Boys' alum AJ McLean was all smiles with children Ava Jaymes and Lyric Dean on the red carpet, as they enjoyed their special daddy-daughter time at the film's world premiere.