PHOTOS
Harry Styles Looks Completely Smitten Alongside New Costar Emma Corrin, With Girlfriend Olivia Wilde Nowhere In Sight — Photos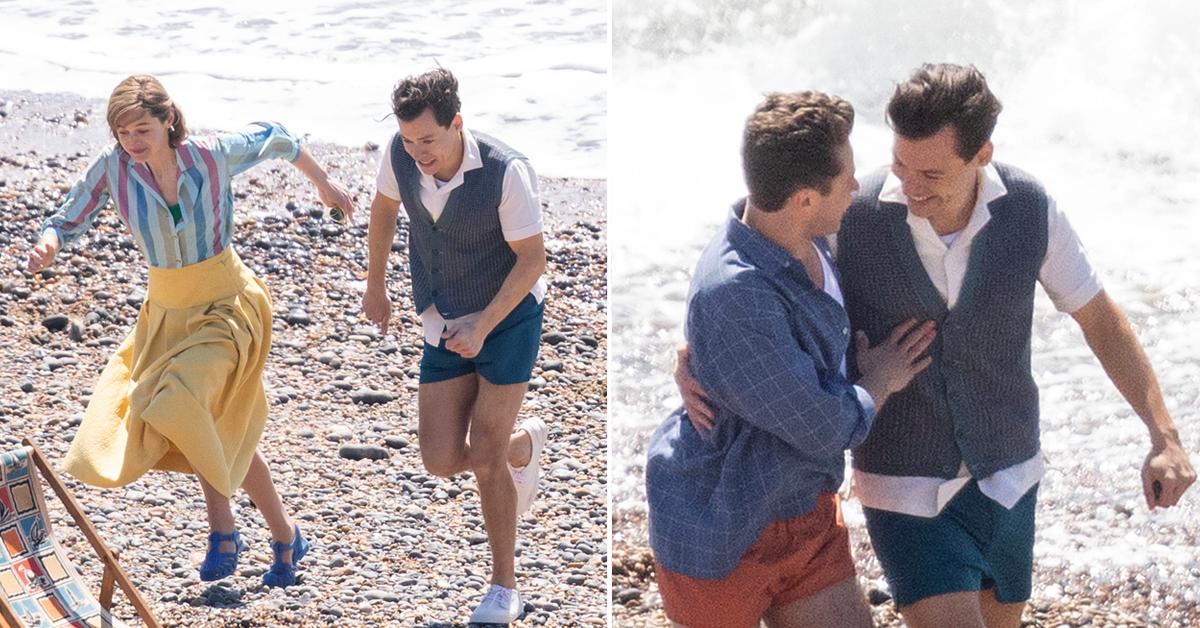 While Harry Styles wasn't on the beach singing "What Makes You Beautiful" with his former One Direction bandmates, we'll gladly take him running on the sand with Emma Corrin any day — however, Olivia Wilde may not be thrilled with the duo's day together.
Article continues below advertisement
In the highly anticipated queer love story, Styles plays Tom Burgess, a gay police officer, who finds himself stuck in a love triangle with a teacher named Marion, played by Corrin, and a man he met at a museum named Patrick, played by David Dawson. Since homosexuality was illegal at the time, it was "safer" for Tom to marry Marion, who is in love with him. Therefore, she has to share Tom with Patrick, "until one of them breaks and three lives are destroyed," according to the book's synopsis.
Article continues below advertisement
The heartbreaking love triangle is based on the 2012 novel of the same name by Bethan Roberts.
Article continues below advertisement
The Grammy Award winner's latest project follows his leading role in Don't Worry Darling. Styles recently wrapped up filming the psychological thriller with Wilde, who produced the movie. Styles first made his big-screen debut in Christopher Nolan's 2017 war film, Dunkirk.
And with Styles and Wilde done filming together, OK! learned that the duo may be heading for a break. "They're starting to realize that they don't have much in common, and a lot of it's because of their age gap," a source previously dished to OK!. "They like different music and food, and their style is opposite too."
Article continues below advertisement
Adding to the rift between the couple is Styles' latest project, since he's busy working while Wilde has been spending time with kids Otis, 7, and Daisy, 4 — whom she shares with ex Jason Sudeikis.
Meanwhile, Styles and Corrin's friendship didn't start on set. During an appearance on The Tonight Show Starring Jimmy Fallon, Corrin recalled a time when Styles asked to babysit her dog.
Article continues below advertisement
"He once dog sat for me," the 25-year-old told Fallon. "I was having dinner and know where he lives, and he looked after Spencer for me." However, it seems Styles won't be adding "dog sitter" to his resume, because he never looked after Corrin's pup again.
Article continues below advertisement
"He hasn't done it again and I think it's because, halfway through the meal, I got a message that just said, 'He won't stop farting. Is that normal?'" Corrin said.
Scroll through to see Styles and Corrin filming their upcoming movie.
Article continues below advertisement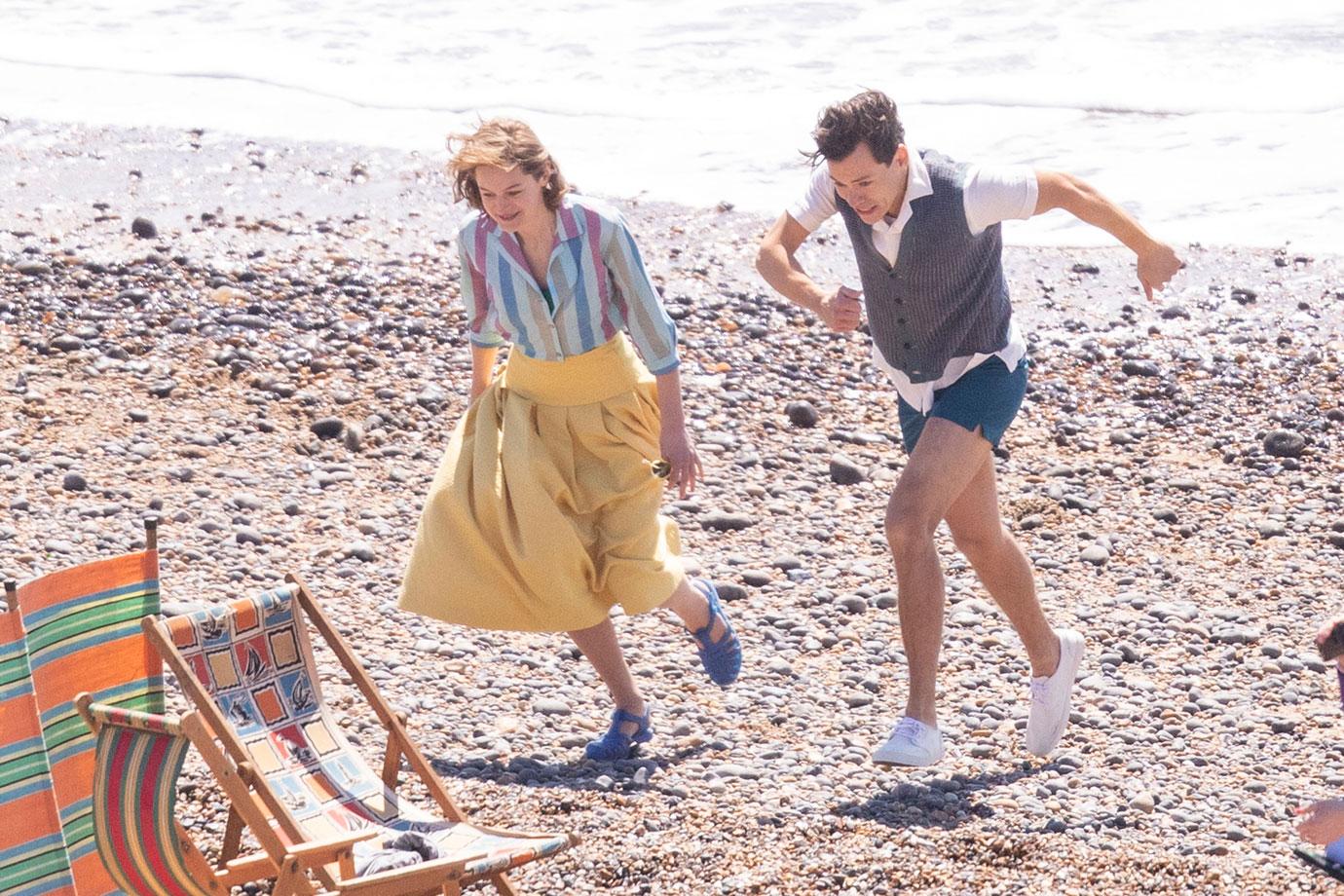 Styles and Corrin were seen frolicking on the beach while wearing 1990s-inspired outfits.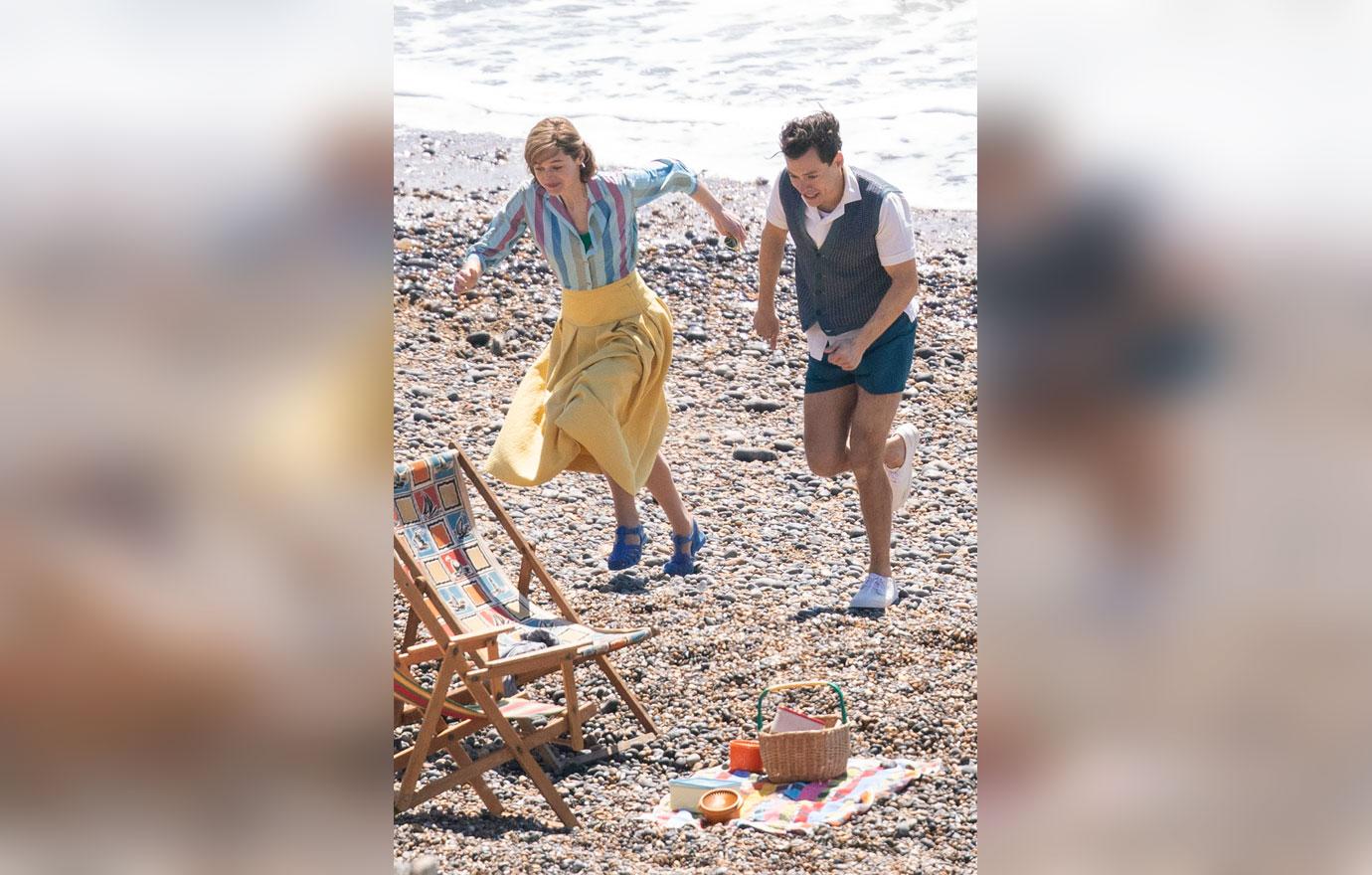 Styles had his hair slicked back and donned blue shorts with a white t-shirt underneath a grey vest.
Article continues below advertisement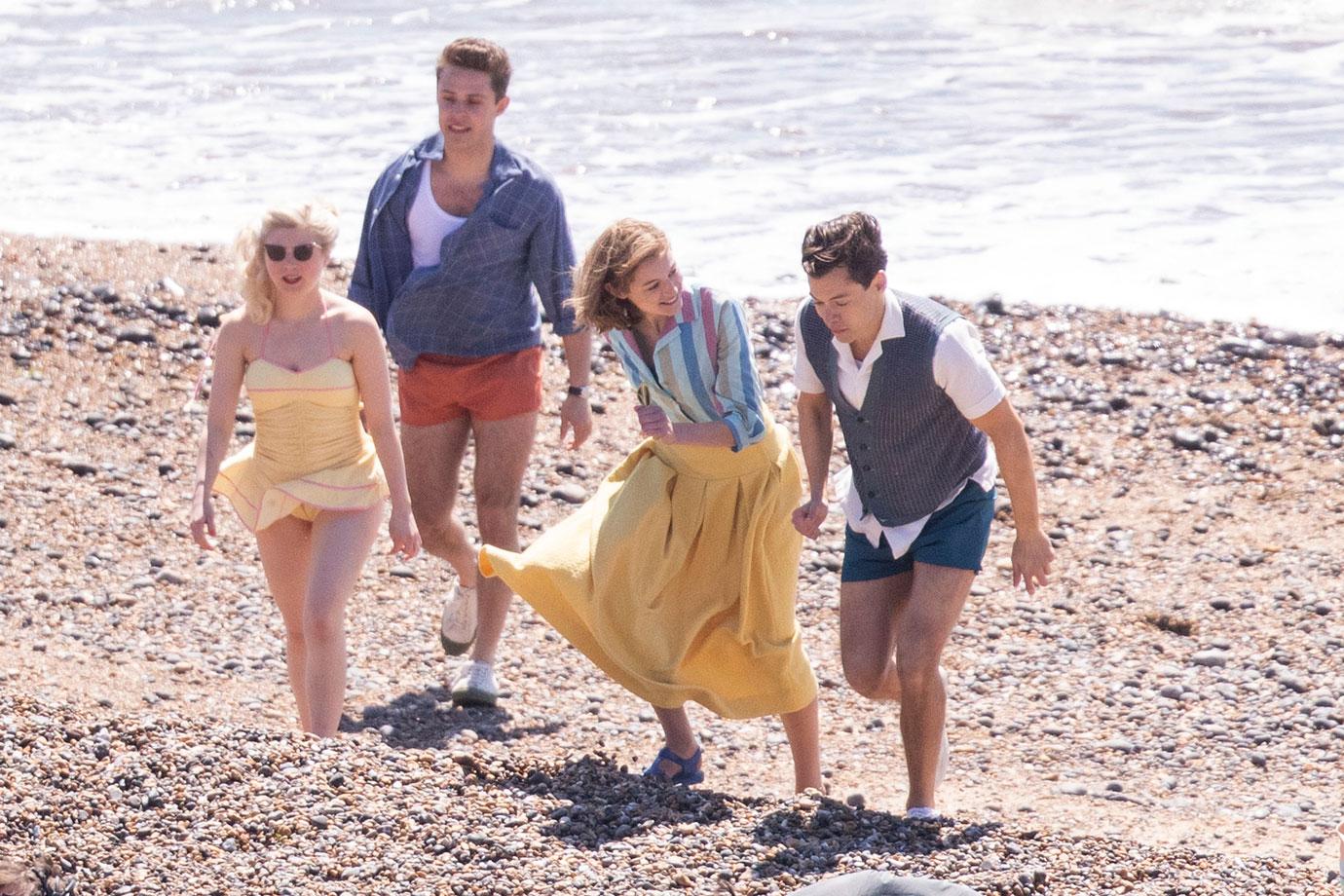 Corrin looked beautiful as she wore a long, yellow skirt with a colorful, striped button-down shirt.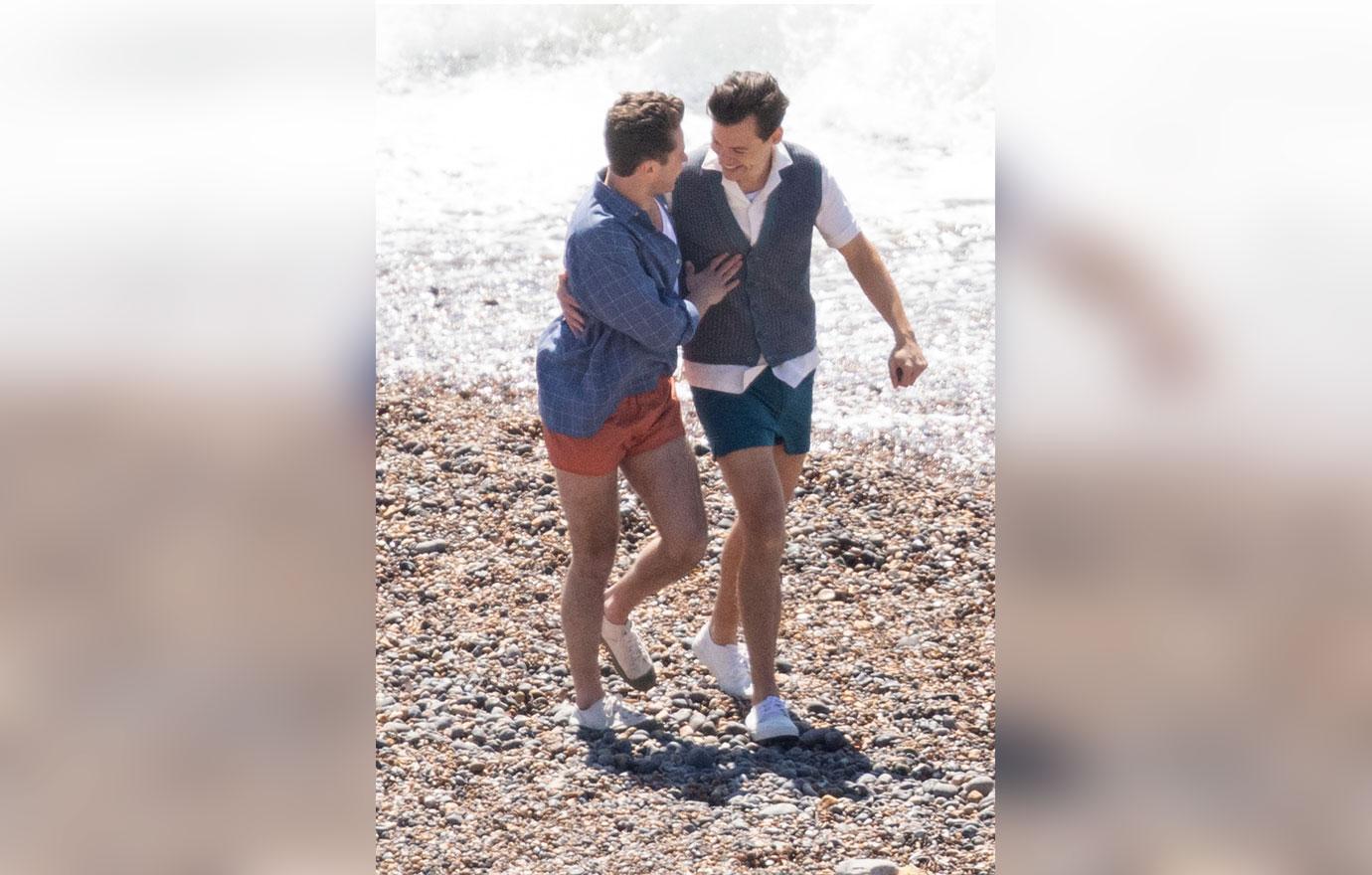 The on-screen lovers held on to each other while walking away from the water with grins on their faces.
Article continues below advertisement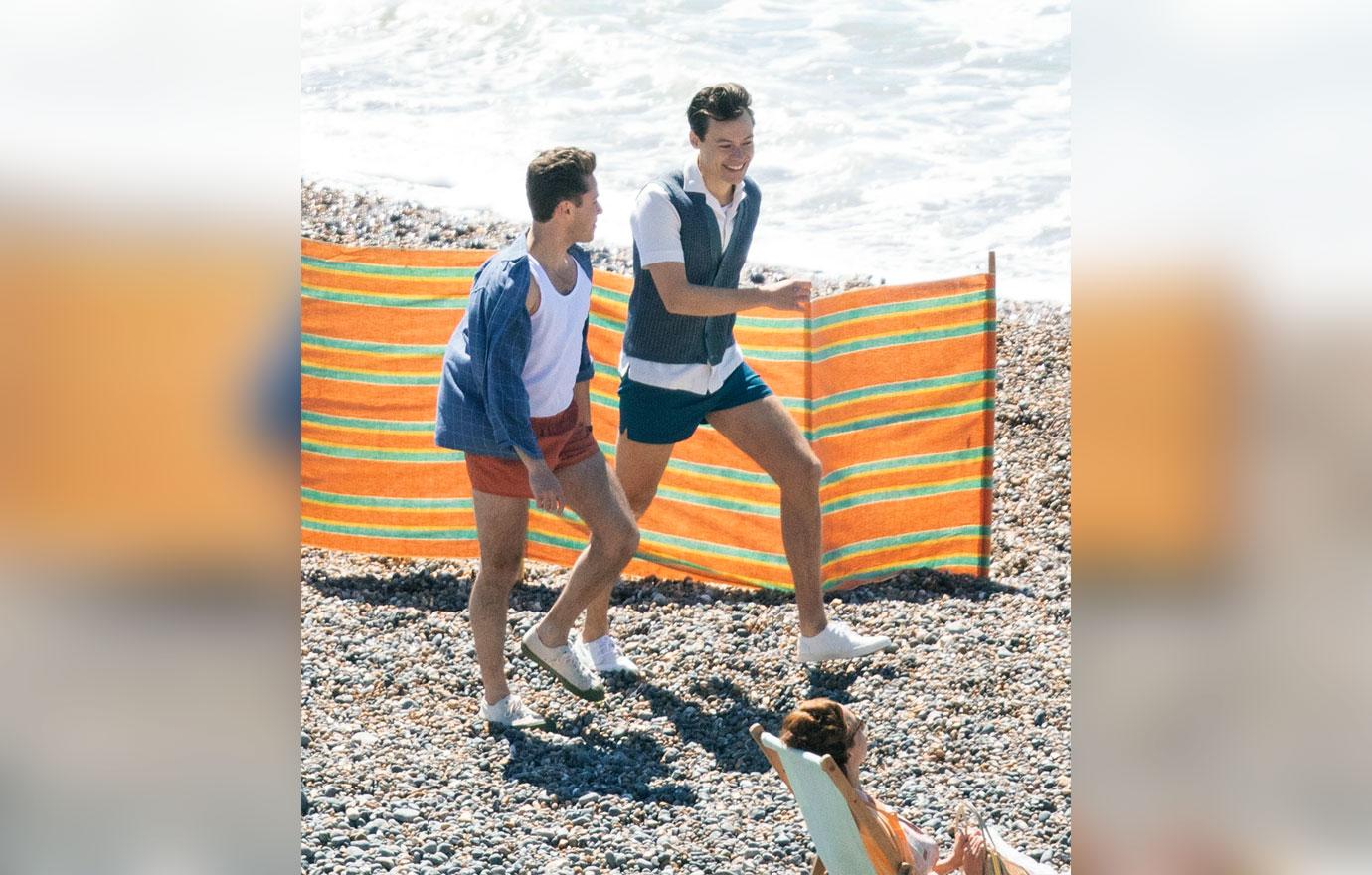 Dawson wore orange shorts with a white tank-top underneath an open, blue button-down.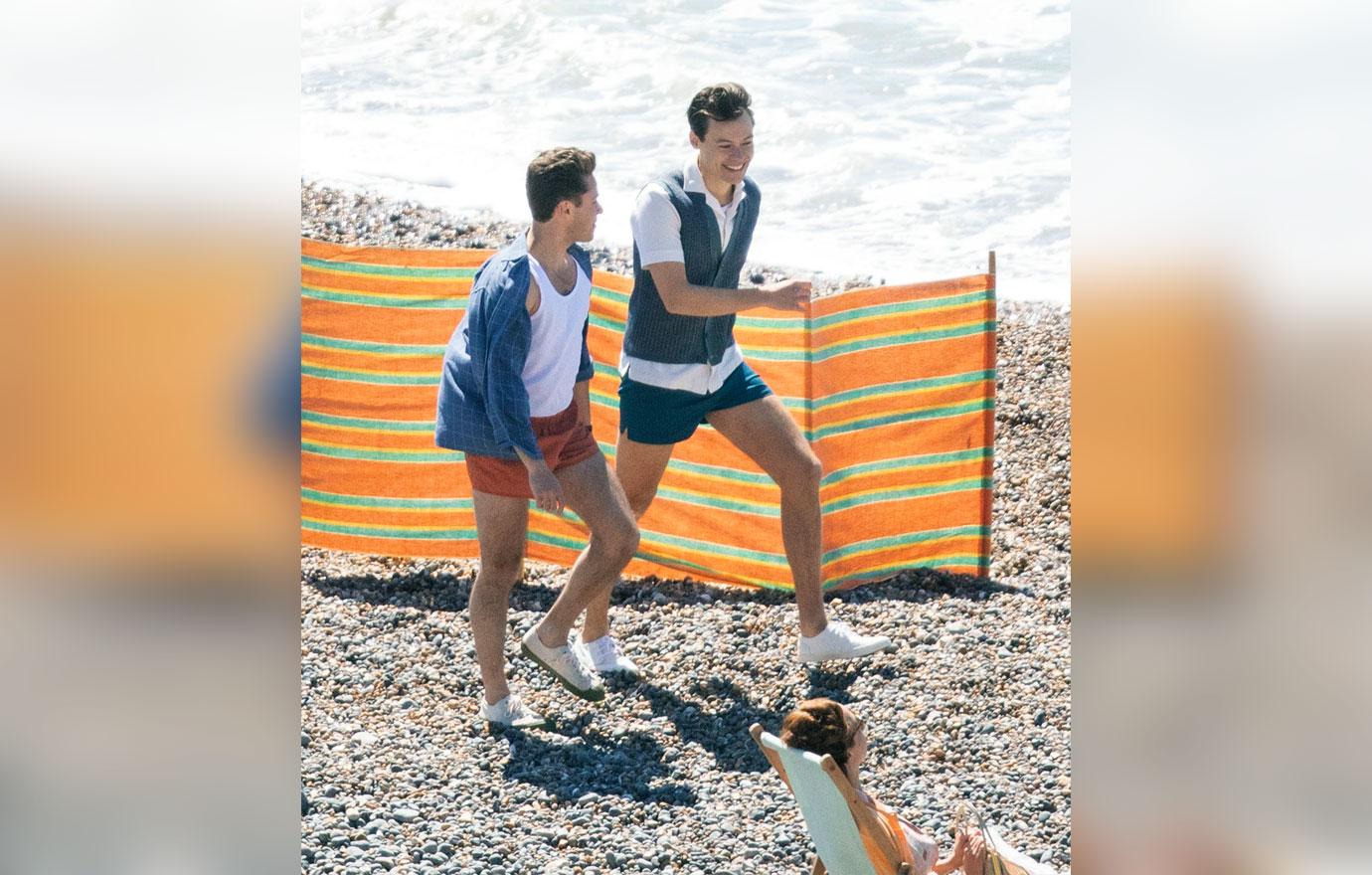 The acting life looks good on Styles.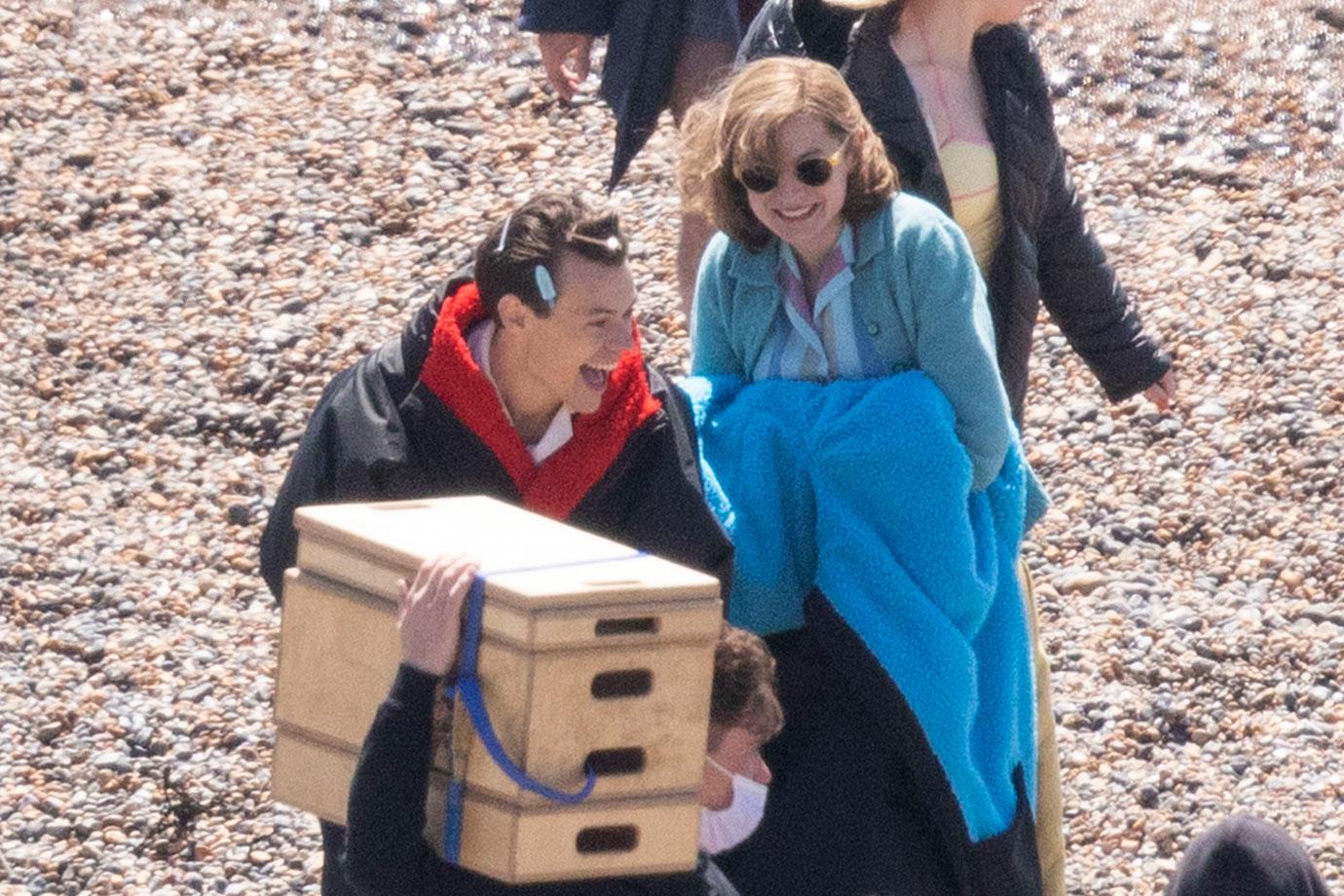 The pair appeared to be enjoying themselves while keeping warm in blankets behind-the-scenes.