PHOTOS
Get A Glimpse Of Justin Bieber's New Music Video — See Singer Take Over Paris Ahead Of 'Hold On' Release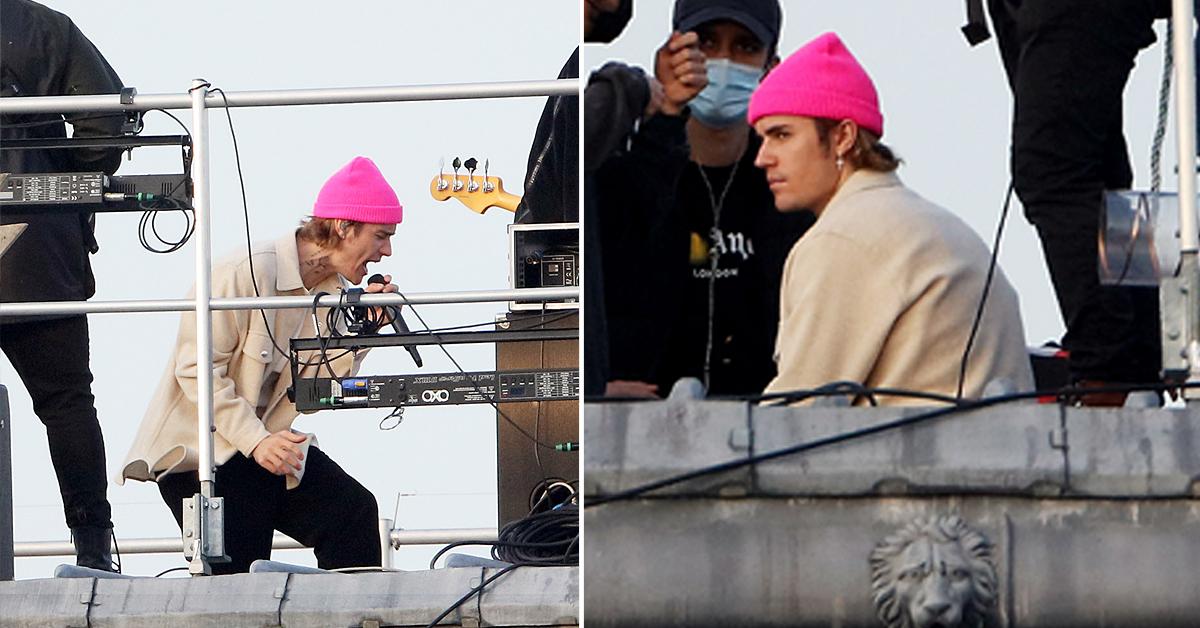 Just one day after Justin Bieber spent the day celebrating his 27th birthday with wife Hailey Baldwin, 24, in Europe, he went right back to work. On Tuesday, March 2, the "Holy" crooner was seen filming a new music video on top of the Crillon Palace hotel, which is located on the Concorde square in Paris.
Bieber announced the release of his new "Hold On" tune, which is set to debut this Friday, March 5. He shared the single's artwork, which featured him in the middle of the street on a motorbike (with a helmet on!) at night, on social media. "Hold on. Friday," he simply captioned his Instagram post.
Article continues below advertisement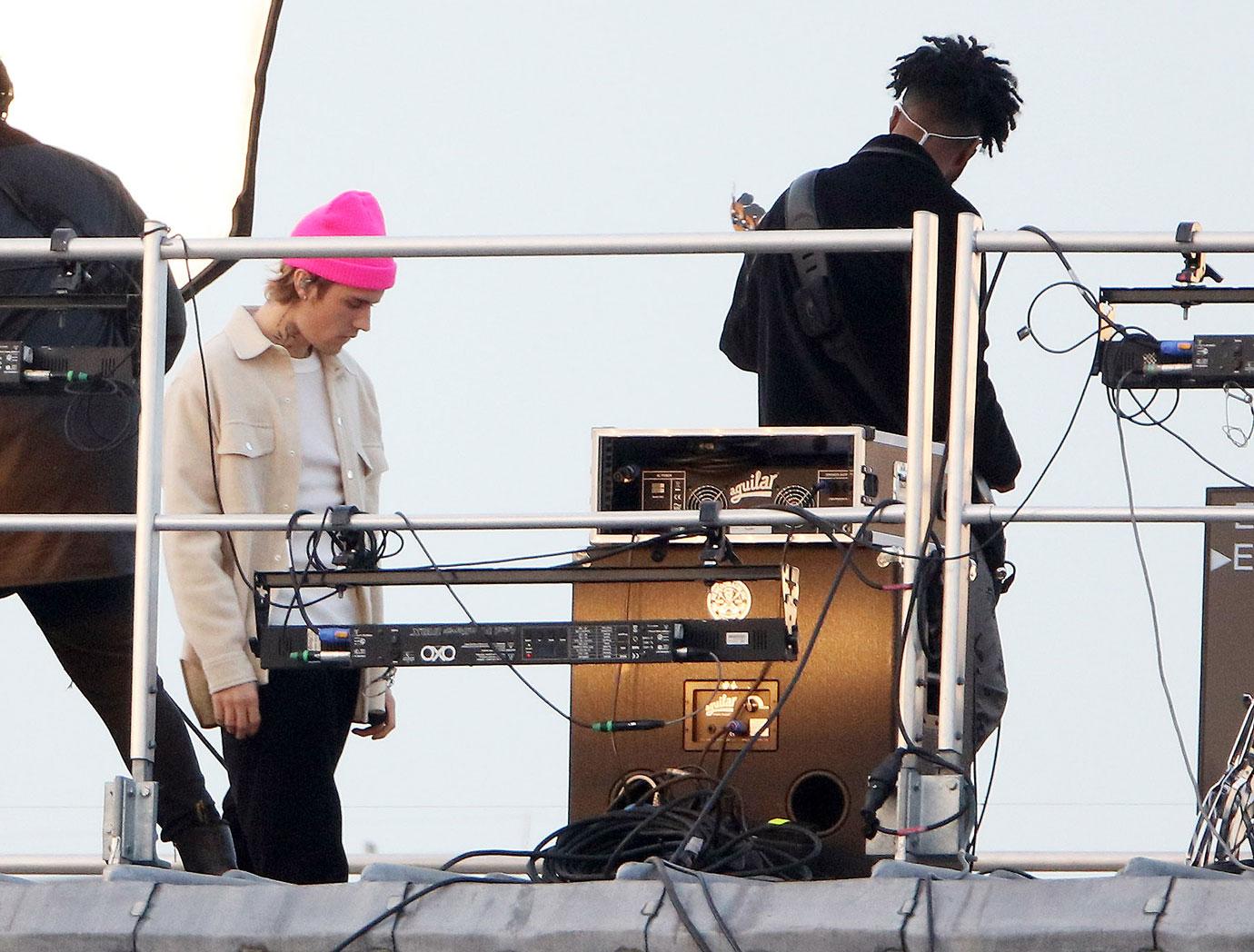 Bieber rocked a bright pink beanie and tan long-sleeve b with a white tank underneath for the music video.
Article continues below advertisement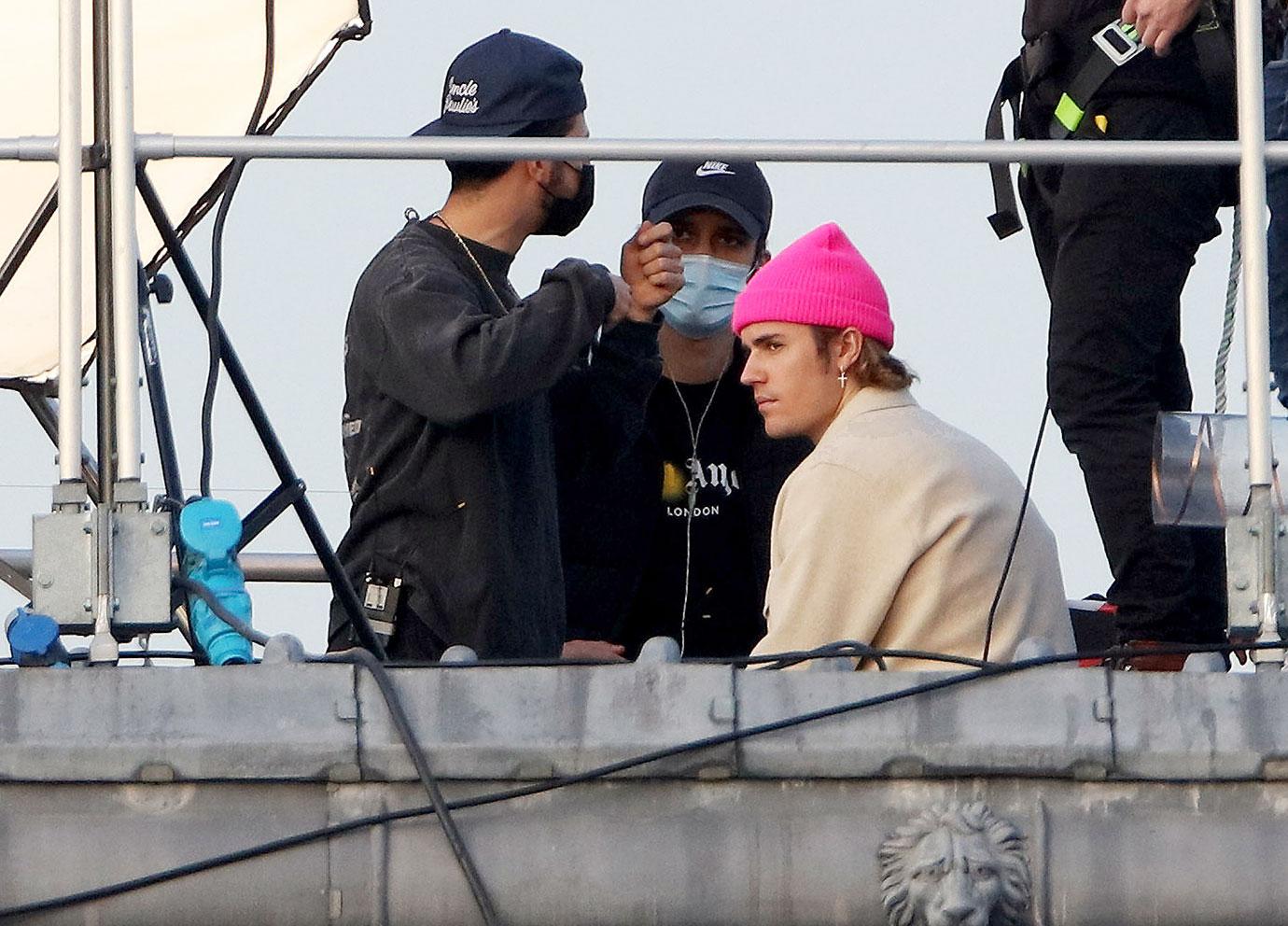 Bieber shared a pre-save link to his forthcoming album alongside the artwork for his "Hold On" song, implying that his latest single will be featured on Justice, via his Twitter post.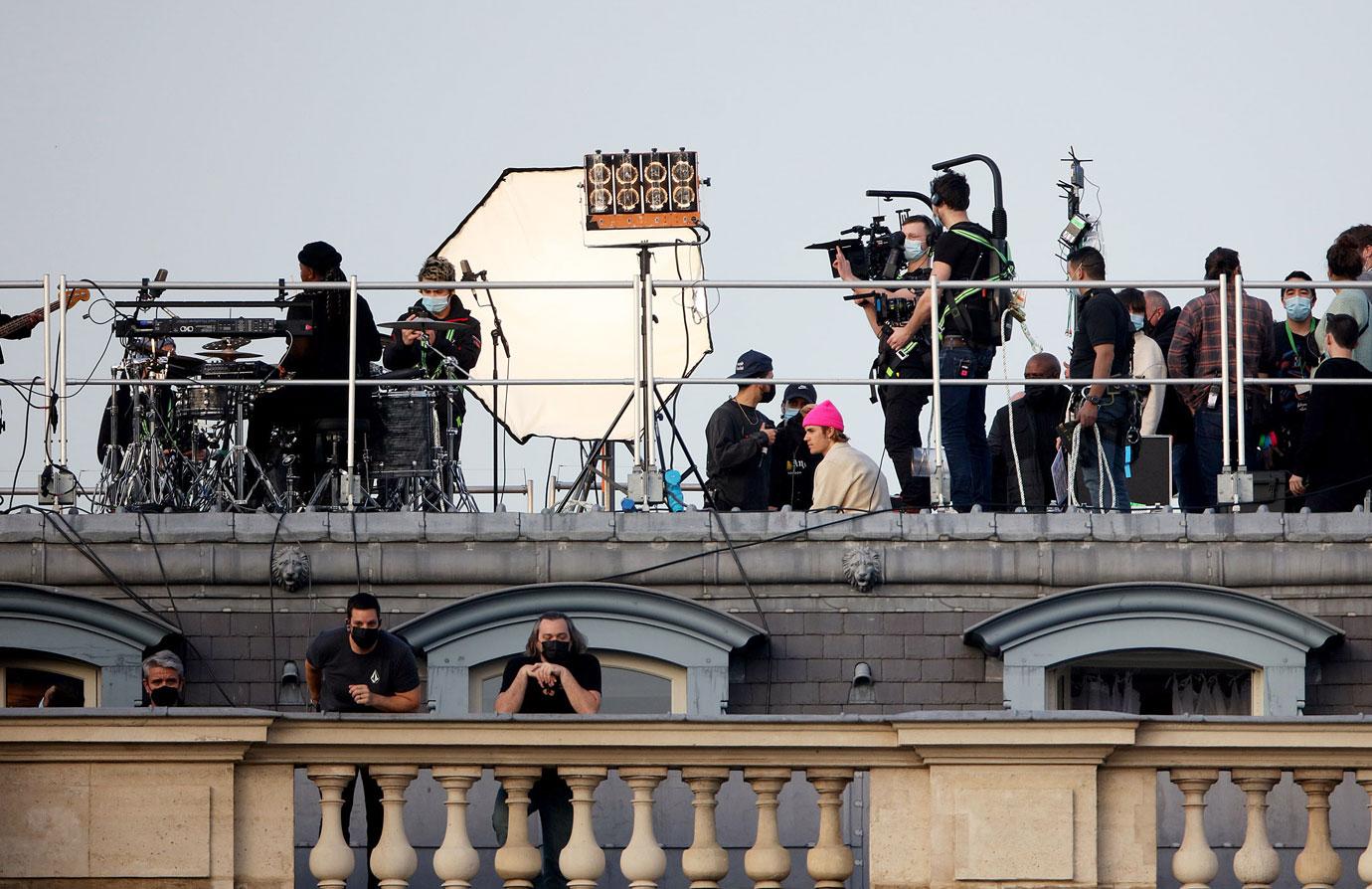 While announcing the details to his sixth studio album, which will include "Holy," featuring Chance the Rapper, "Lonely," featuring Benny Blanco, and "Anyone," Bieber said he hopes Justice will "provide comfort" to his listeners.