PHOTOS
Holy Date Night! Justin Bieber Appears To Praise The Lord While Out For Sushi With Wife Hailey — Photos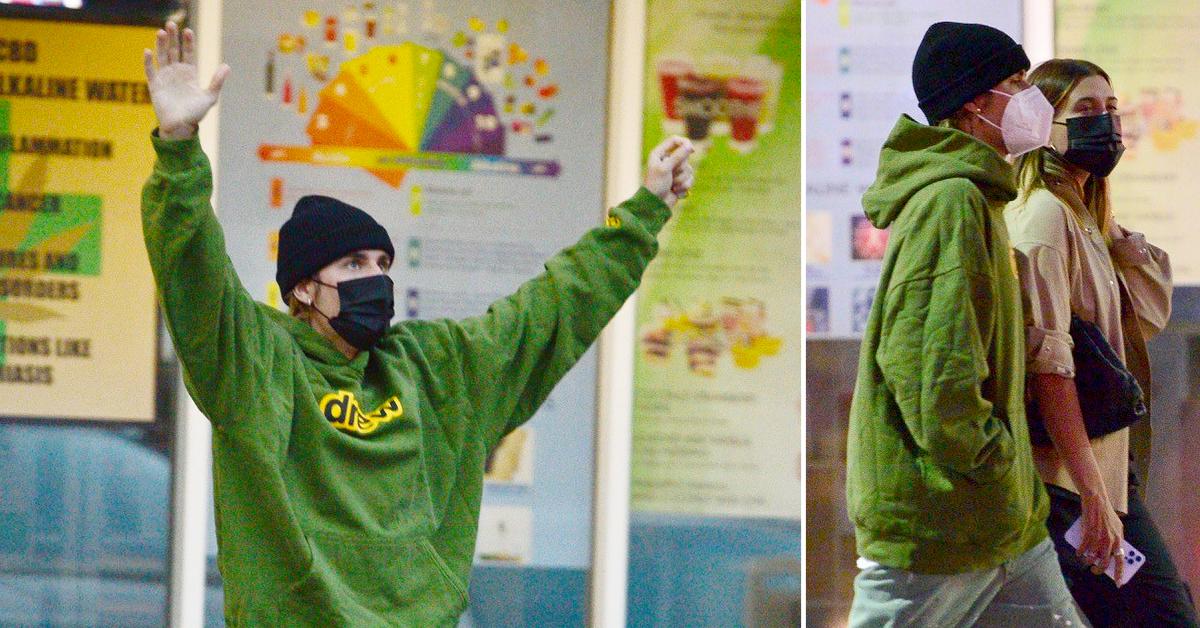 Article continues below advertisement
Perhaps the 27-year-old, who dropped his sixth-studio album Justice last month, was raising his arms to the sky in gratitude. The album currently sits at No. 1 on Billboard's 200 chart. Justice debuted at No. 1 on March 19 and fell to the No. 2 spot during its second week, only to return to the top.
Article continues below advertisement
Through his music and social media, the "Yummy" singer has never been shy about his faith. "God's love for you is not based on your performance. Which means he could not be more obsessed with you than he is right now. You are sitting in GOD'S PRESENCE RIGHT NOW!!" the singer wrote on Instagram.
Both Biebers are active members of the church, Churchome, that's ran by Judah and Chelsea Smith. The couple were previously members of the megachurch group, Hillsong, until the infidelity scandal between pastor Carl Lentz and his wife arose. Lentz is no longer the leader of Hillsong and was fired due to 'moral failures' after addressing his infidelity.
Article continues below advertisement
Scroll through to see more pics from Bieber's romantic sushi date night.
Article continues below advertisement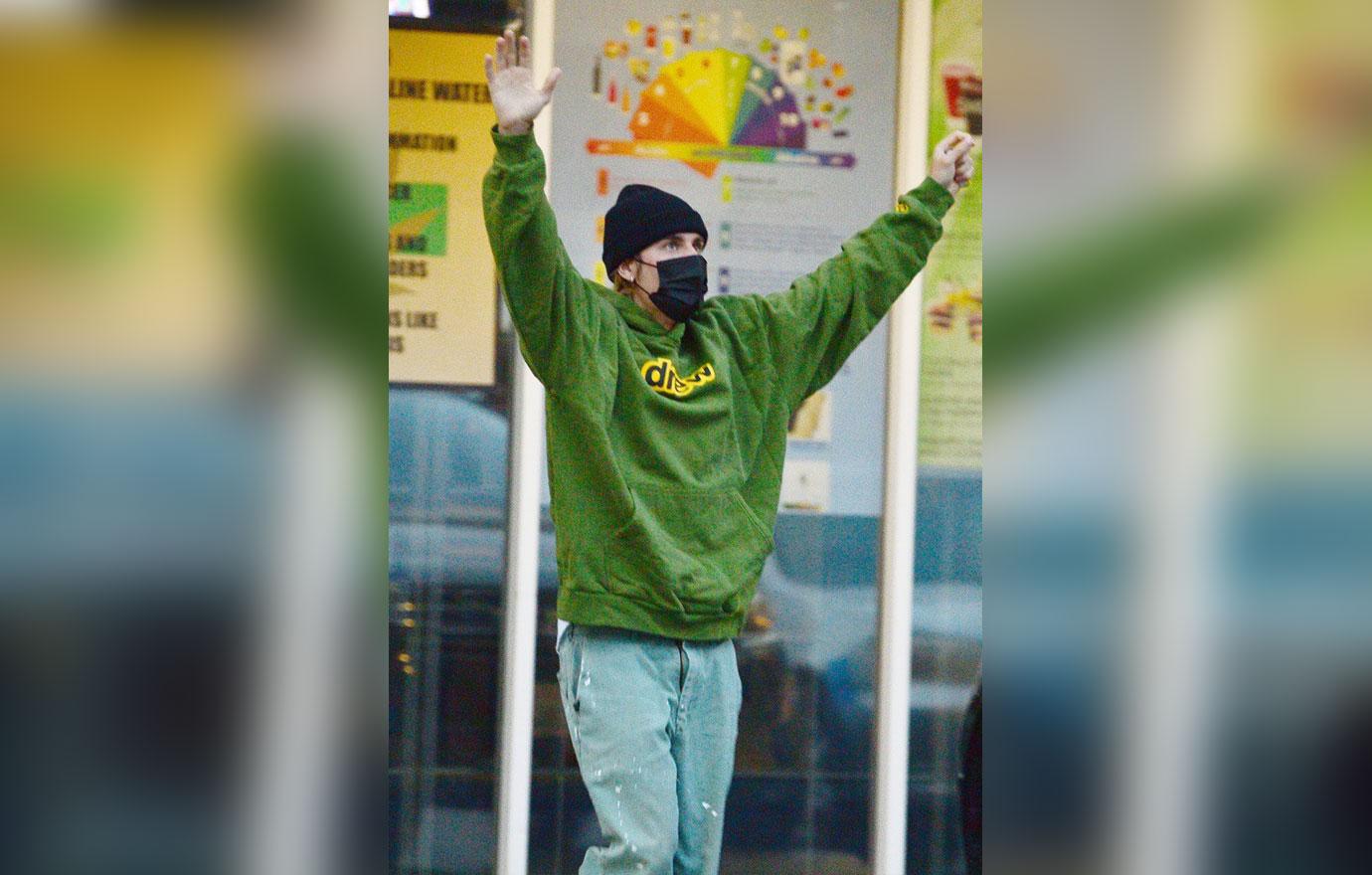 His arms raised in praise, The Biebs sported a green hoodie, black beanie and light-wash jeans on his way to get some sushi.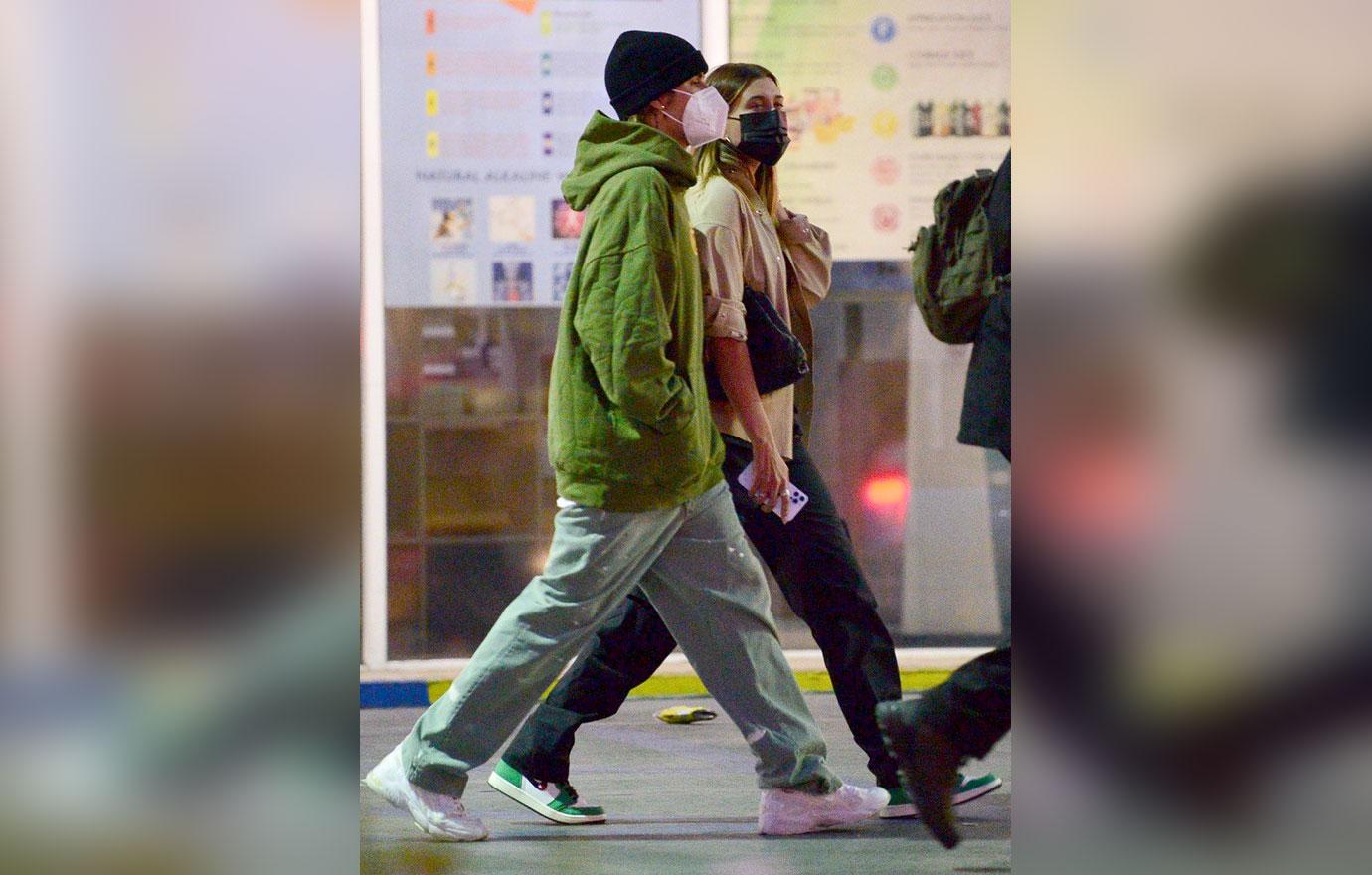 His 24-year-old wife joined him for dinner wearing black cargo pants, a beige jacket and Jordans.
Article continues below advertisement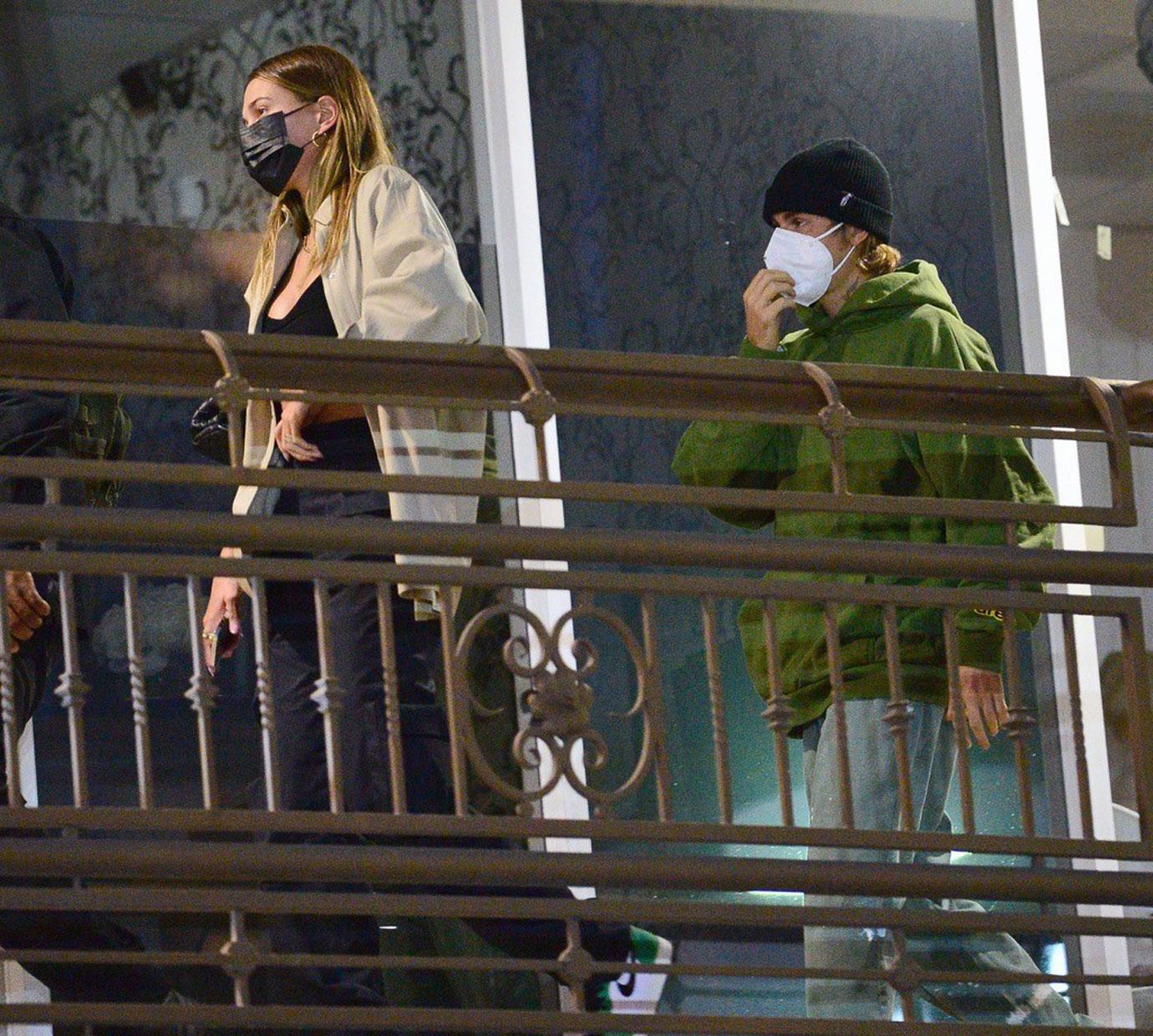 Leaving their romantic dinner, the pair masked up as a precaution amid the Covid-19 pandemic.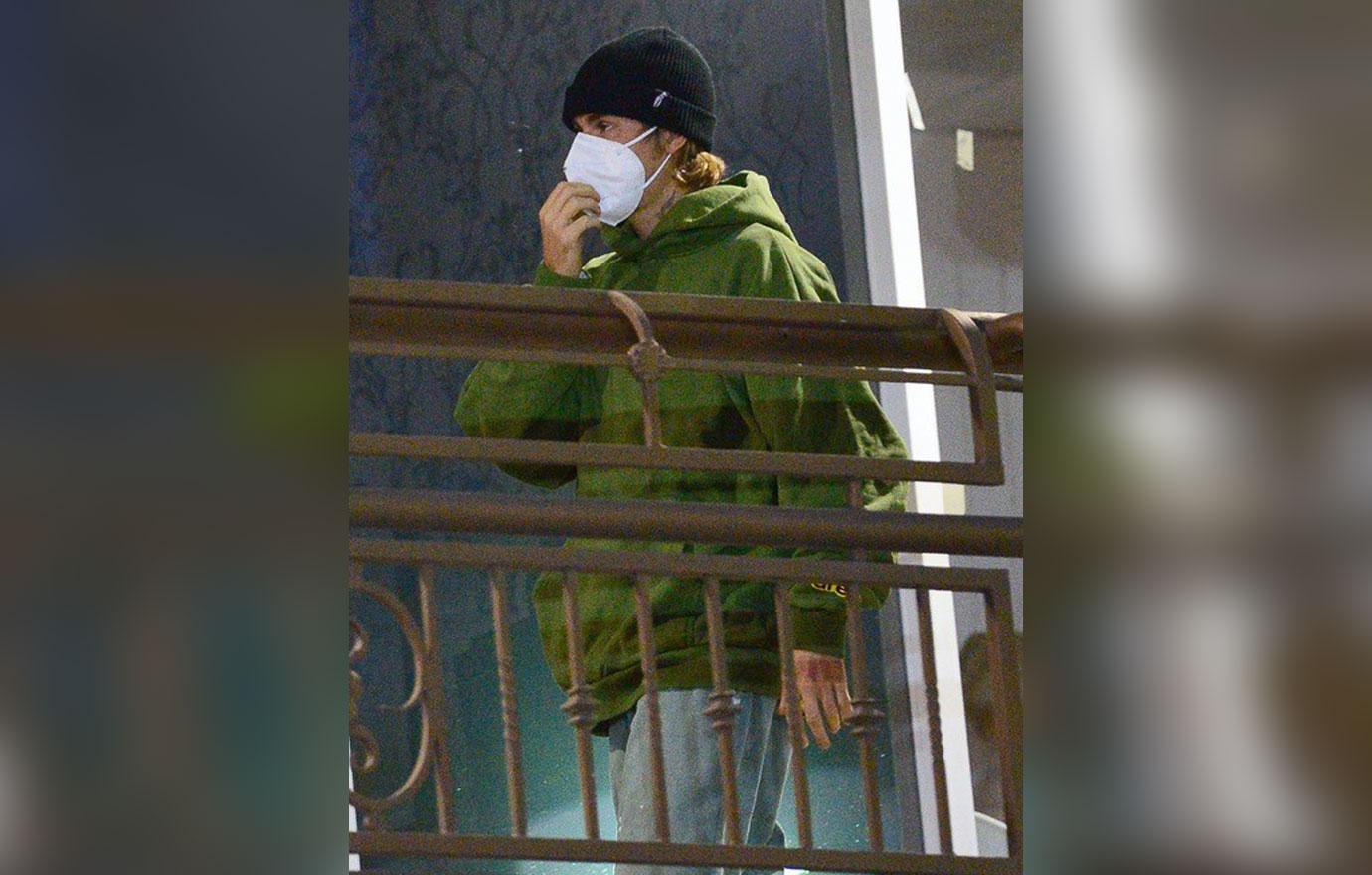 The singer was seen adjusting his mask as he exited the Japanese restaurant.