NEWS
Wait, What? Justin Bieber Reveals He Doesn't Own A Cellphone, Says 'It's Just Not Sustainable'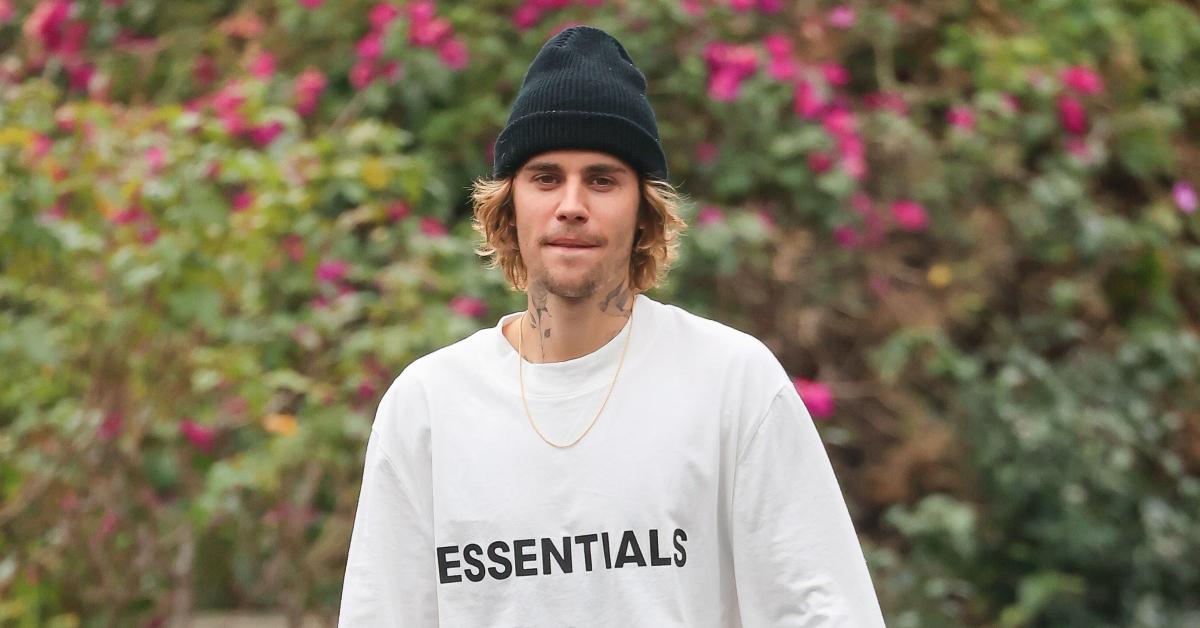 Article continues below advertisement
Bieber spoke candidly about how he's learning to focus on his mental health, and that means not using a cellphone to communicate with his team, which gives him the power to limit who can contact him. "I definitely learned how to have boundaries, and I just don't feel like I owe anybody anything," the popstar told Billboard. "That has helped me to be able to just say no and just be firm in it and know that my heart [wants] to help people, but I can't do everything. I want to sometimes, but it's just not sustainable."
Article continues below advertisement
He revealed that he goes to bed at a "reasonable hour" before getting up at 8 a.m. He then checks in with his management team to hear about Bieber the 'pop star' — using an iPad to communicate with them — before focusing on being Bieber the 'husband.'
Article continues below advertisement
The 27-year-old, who has been open about seeking therapy and his faith, talked about how his relationship with God — after cancelling the last leg of his Purpose tour to focus on his mental health — has helped him to become a better person.
"I just changed my priorities so that I didn't [become] another statistic of young musicians that ended up, like, not making it," he said. "There was a time where I really did have my identity wrapped up in my career, but I really do have an overflow of feeling like my purpose is to use my music to inspire."
Article continues below advertisement
Bieber says that he is aware of his large platform and the influence he has on millions of young people around the world and shared that he asks God "that I'm forgiven" for his past indiscretions every time he thanks him for his many blessings. "I just want to be somebody who can say, 'Look, I did some things that I'm not too proud of, but I took a look in the mirror and decided to make some changes..." he added.
HAPPY ANNIVERSARY, JUSTIN & HAILEY! REVISIT 10 OF THEIR CUTEST INSTAGRAM PICS
The "Holy" singer's newfound sense of doing good in the world has extended to his wife Hailey's parents, Kennya and Stephen Baldwin — helping them out of a financial crisis, according to a source. OK! learned that Bieber, who is reportedly worth $285 million, wouldn't hesitate to open his wallet to help his in-laws. "It's no secret that her [Hailey's] dad, Stephen, is terrible with money," an insider dished. "He's defaulted on mortgages, had run-ins with the IRS and filed for bankruptcy."
The source added that "Justin has so much money, he doesn't know what to do with it," and that "he's happy to help out any way that he can."