PHOTOS
Justin Bieber & Selena Gomez, Justin Timberlake & Britney Spears, More! A Look Back On Celebrity Teenage Romances: Photos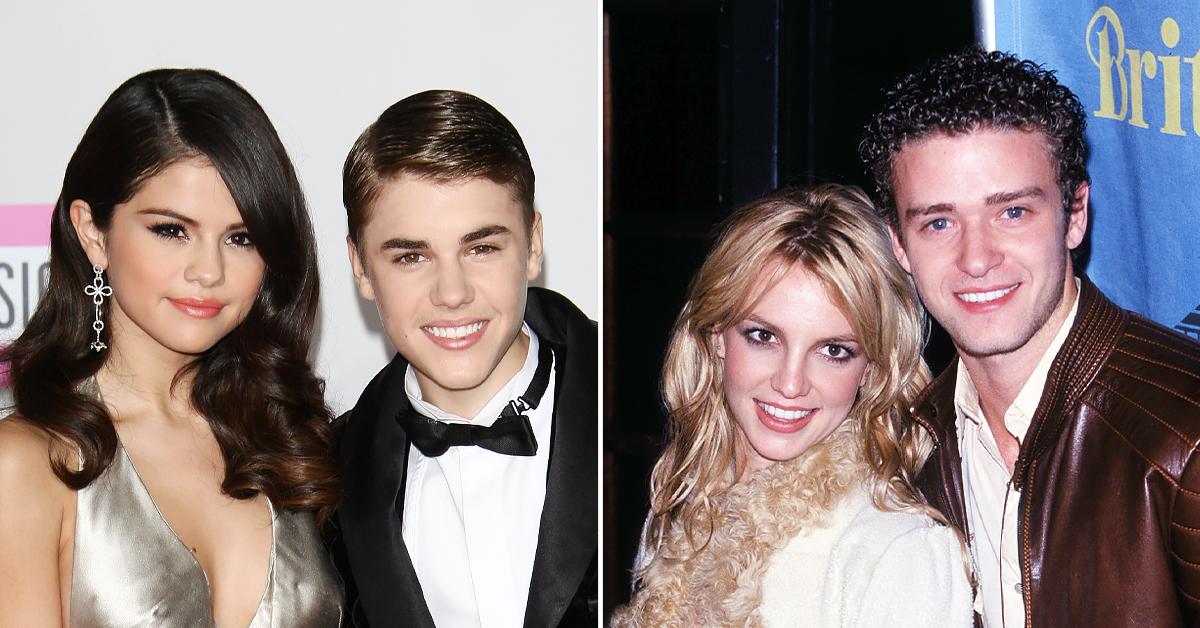 Article continues below advertisement
Take a look back at these romantic teenage twosomes because, after all, first love never dies!
Justin Bieber and Selena Gomez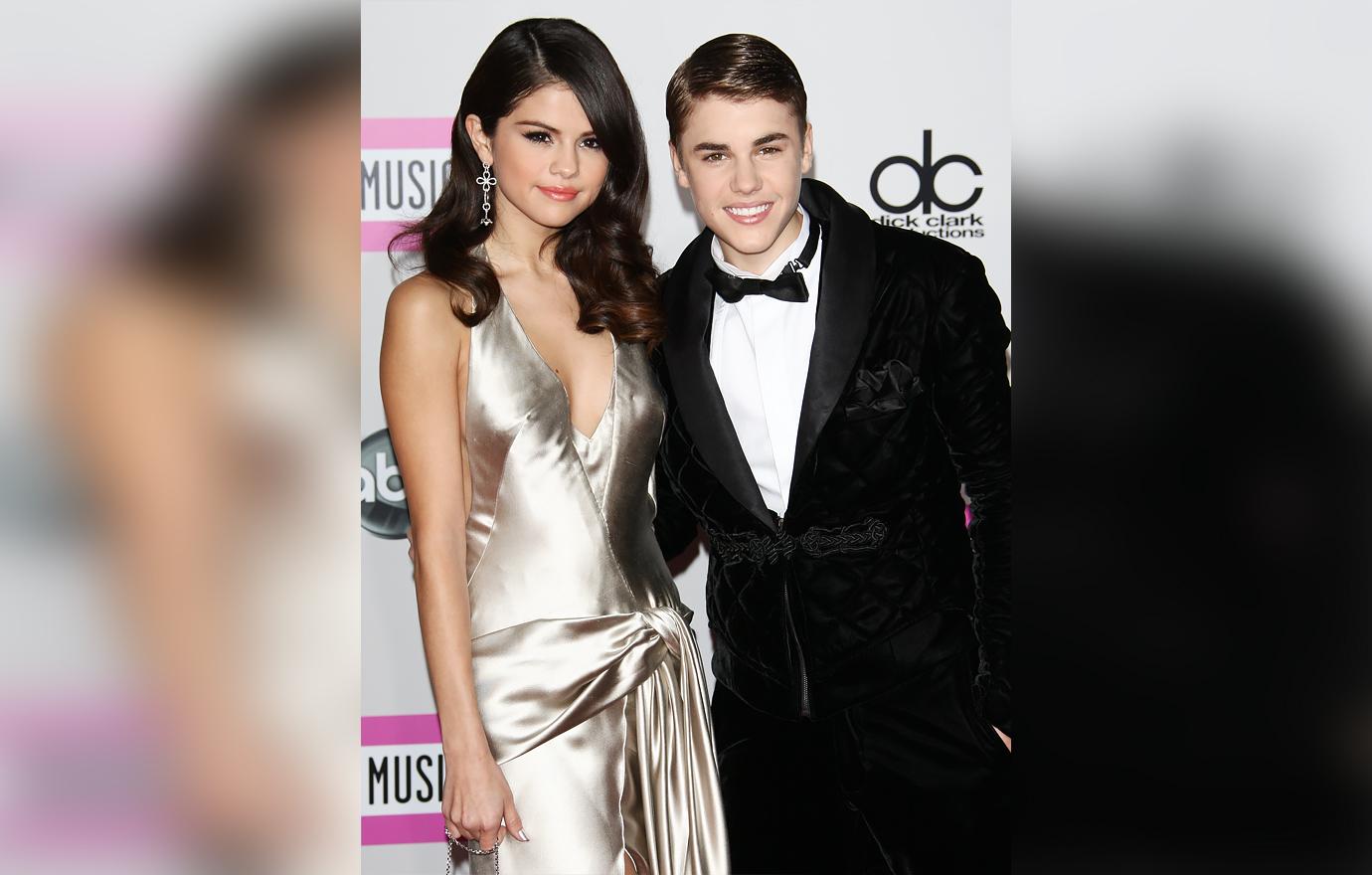 Despite months of "we're just friends" denials, 18-year-old Selena Gomez and 16-year-old Justin Bieber went public at the 2011 Vanity Fair Oscar party. But the course of first love never ran smooth!
Between the arrests (him) and rehab stints (her), their on-off, roller-coaster romance continued until 2018 when the Canadian pop star got back together with a different ex, Hailey Baldwin, and popped the question just a few weeks later.
Article continues below advertisement
Justin Timberlake and Britney Spears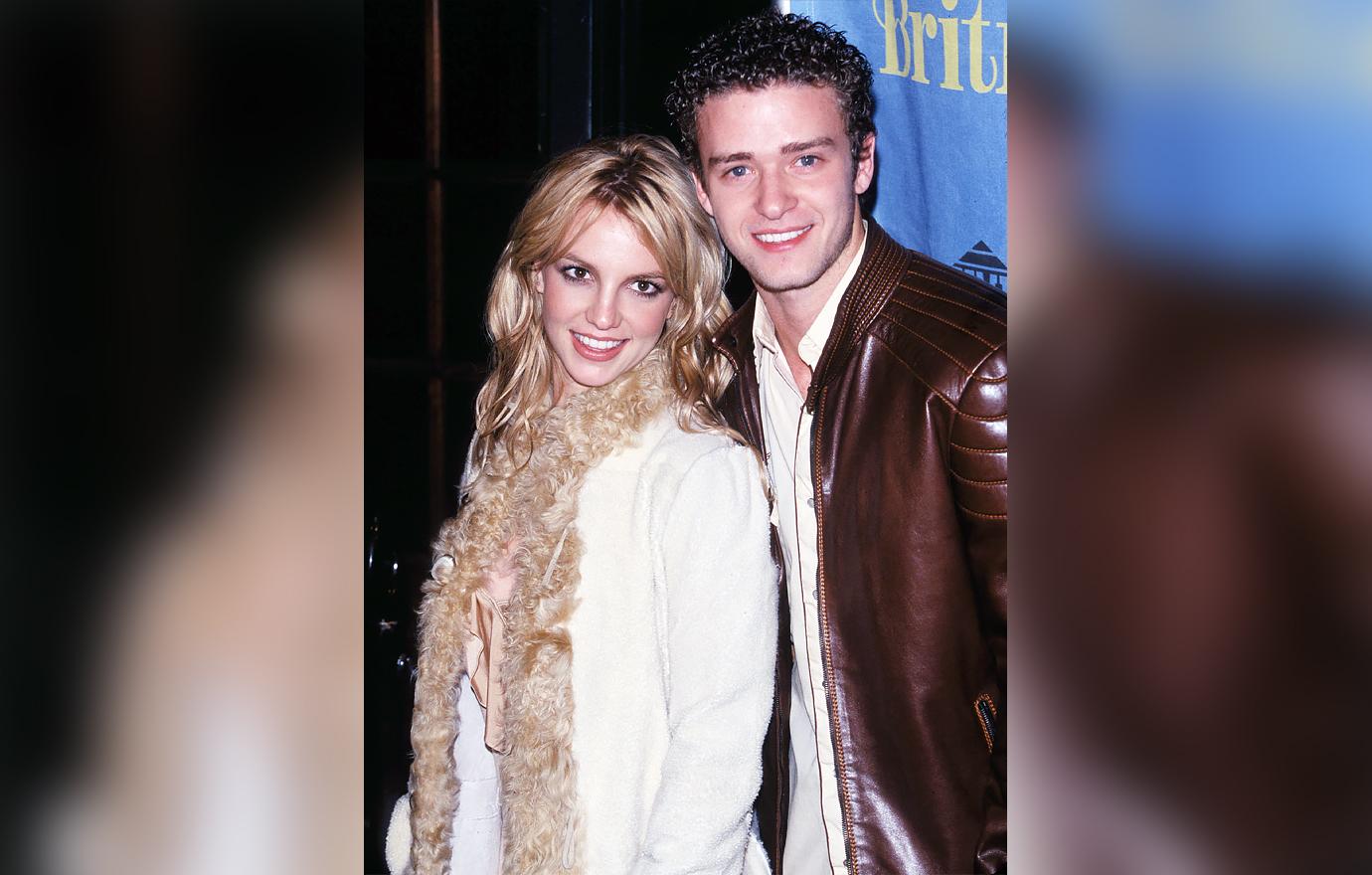 After first locking lips as kids on The Mickey Mouse Club, Justin Timberlake and Britney Spears became pop music's ultimate power couple in the early aughts, when she was 19. With their Super Bowl performance, MTV VMA appearances and coordinated denim outfits, the all American teen idols seemed like the perfect match.
Alas, all good things must come to an end. Their four-year romance soured in 2002 amid rumors that the Princess of Pop had cheated — which the "Cry Me a River" music video, complete with a two timing Brit look-alike, all but confirmed later that year.
Article continues below advertisement
Hilary Duff and Aaron Carter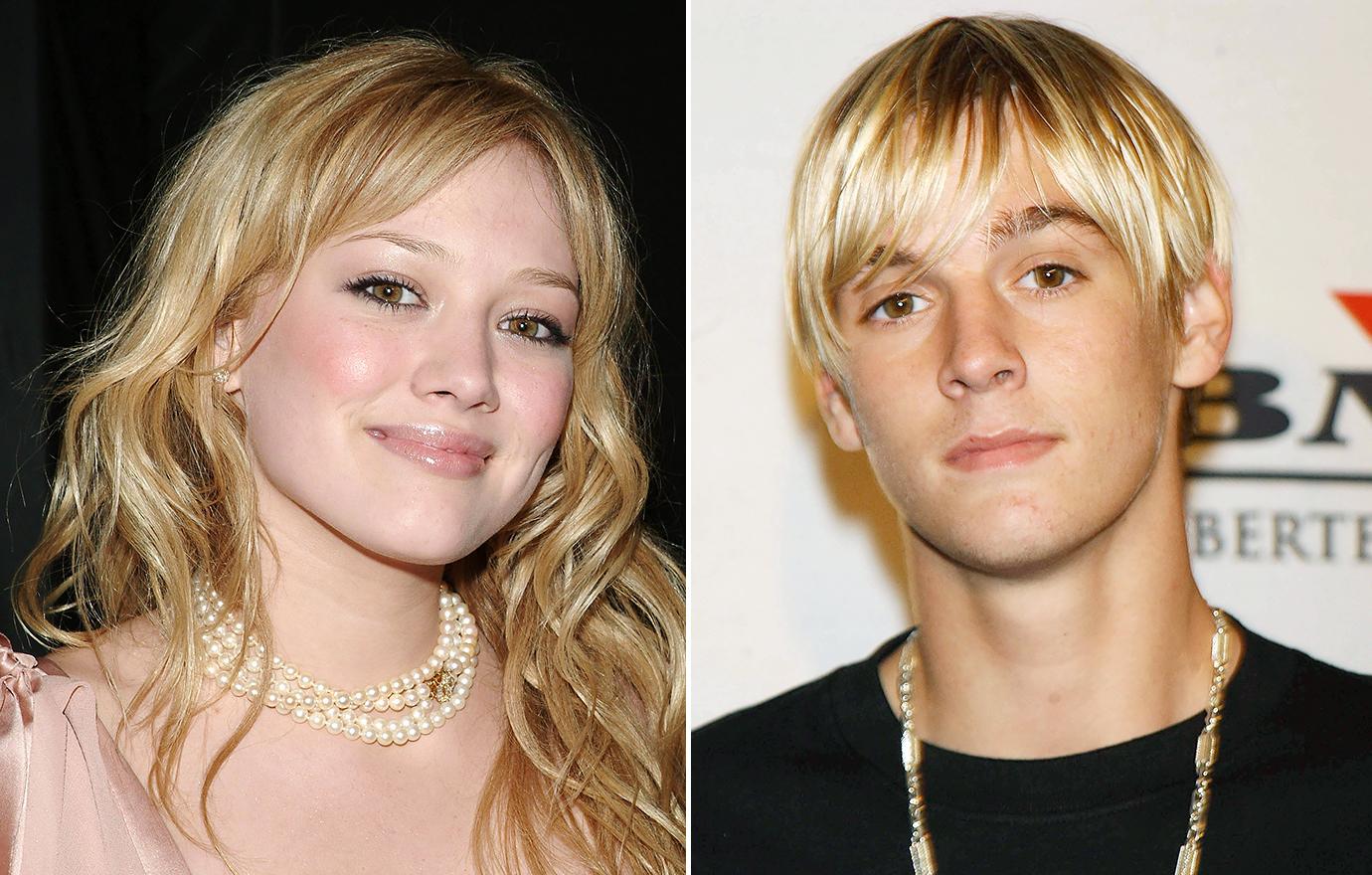 Back in 2001, 14-year-old Aaron Carter, younger brother of Backstreet Boy Nick Carter, was the toast of Tinseltown, wooing Lizzie McGuire star Hilary Duff, also 14 — until he cheated on her with her fellow teen queen Lindsay Lohan.
He went back to Duff just a few months later (and the couple parted for good shortly thereafter), but the drama between Disney's leading ladies lived on
Article continues below advertisement
Article continues below advertisement
Taylor Swift and Taylor Lautner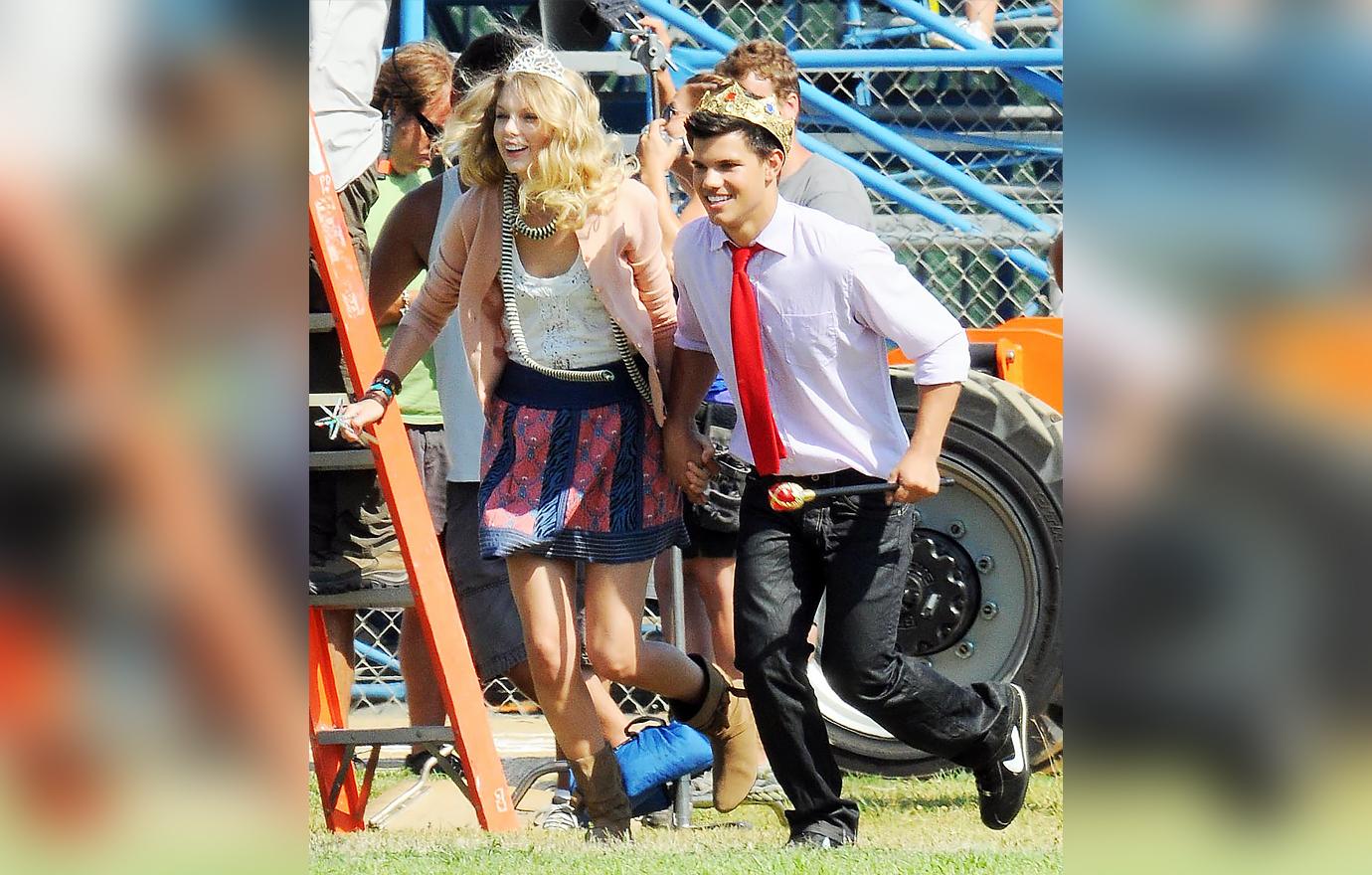 In the lengthy list of Taylor Swift's ex-boyfriends, her Valentine's Day costar fits between Joe Jonas and John Mayer. The teen dreams (he was 17 at the time, she 19) dated for a few months back in 2009, but "Taylor Squared" was kaput before their rom-com made it to the big screen in 2010.
Still, relics of their wholesome frozen-yogurt-grabbing, hockey-game-watching romance remain. The Twilight hunk admitted their "fun few months" were the inspiration for his ex's hit "Back to December." Well, he fared better than the next guy!
Article continues below advertisement
Zac Efron and Vanessa Hudgens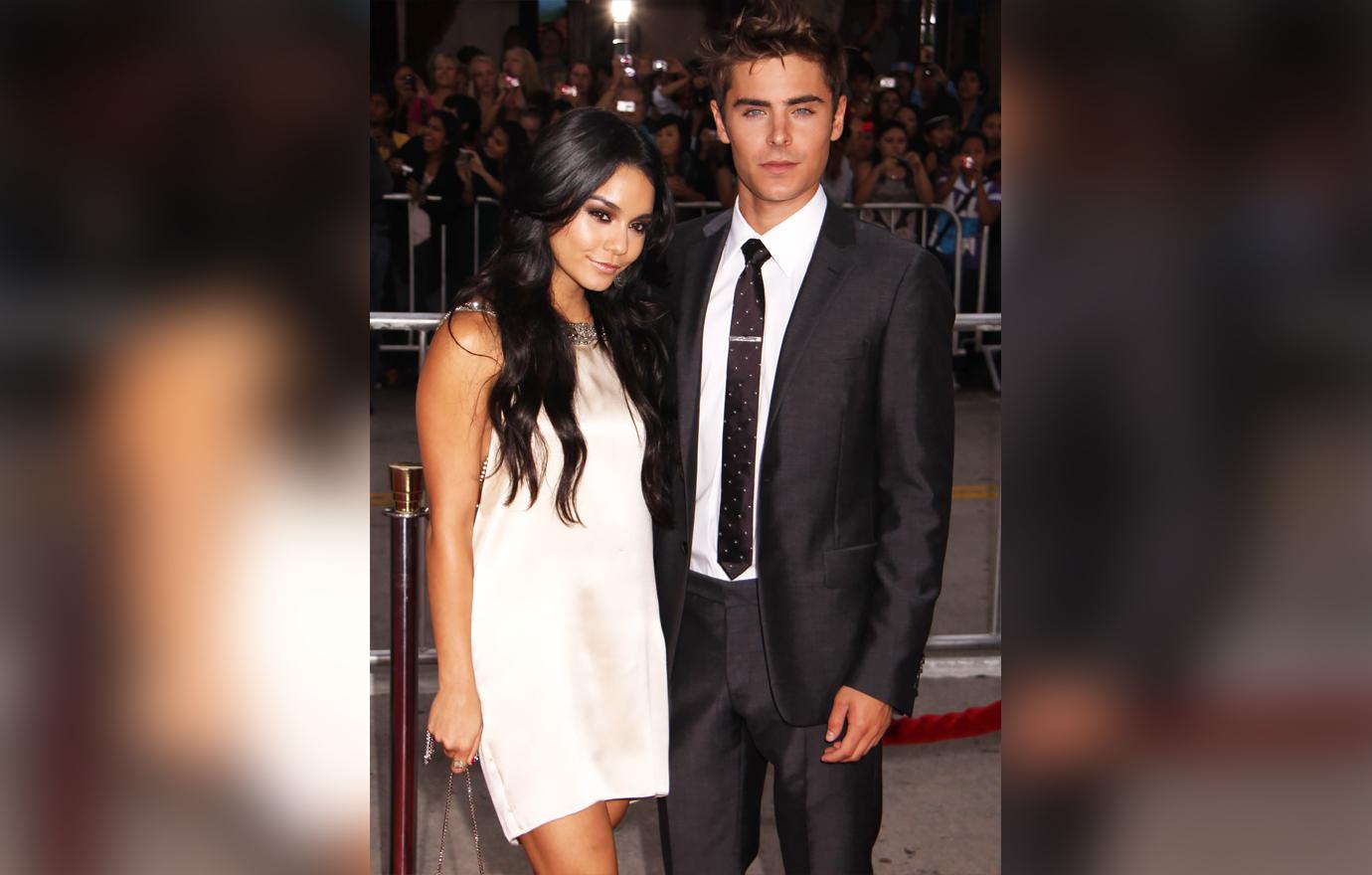 It's been nearly a decade since these High School Musical lovebirds parted ways, but that hasn't stopped their fans from hoping for a reunion.
Vanessa Hudgens and Zac Efron danced their way into each other's hearts on the set of the 2005 Disney hit and enjoyed a drama-free relationship until their breakup in December 2010. "They just grew up," shrugged a source at the time — maybe stars really are just like us.
Article continues below advertisement
Jennifer Lawrence and Nicholos Hoult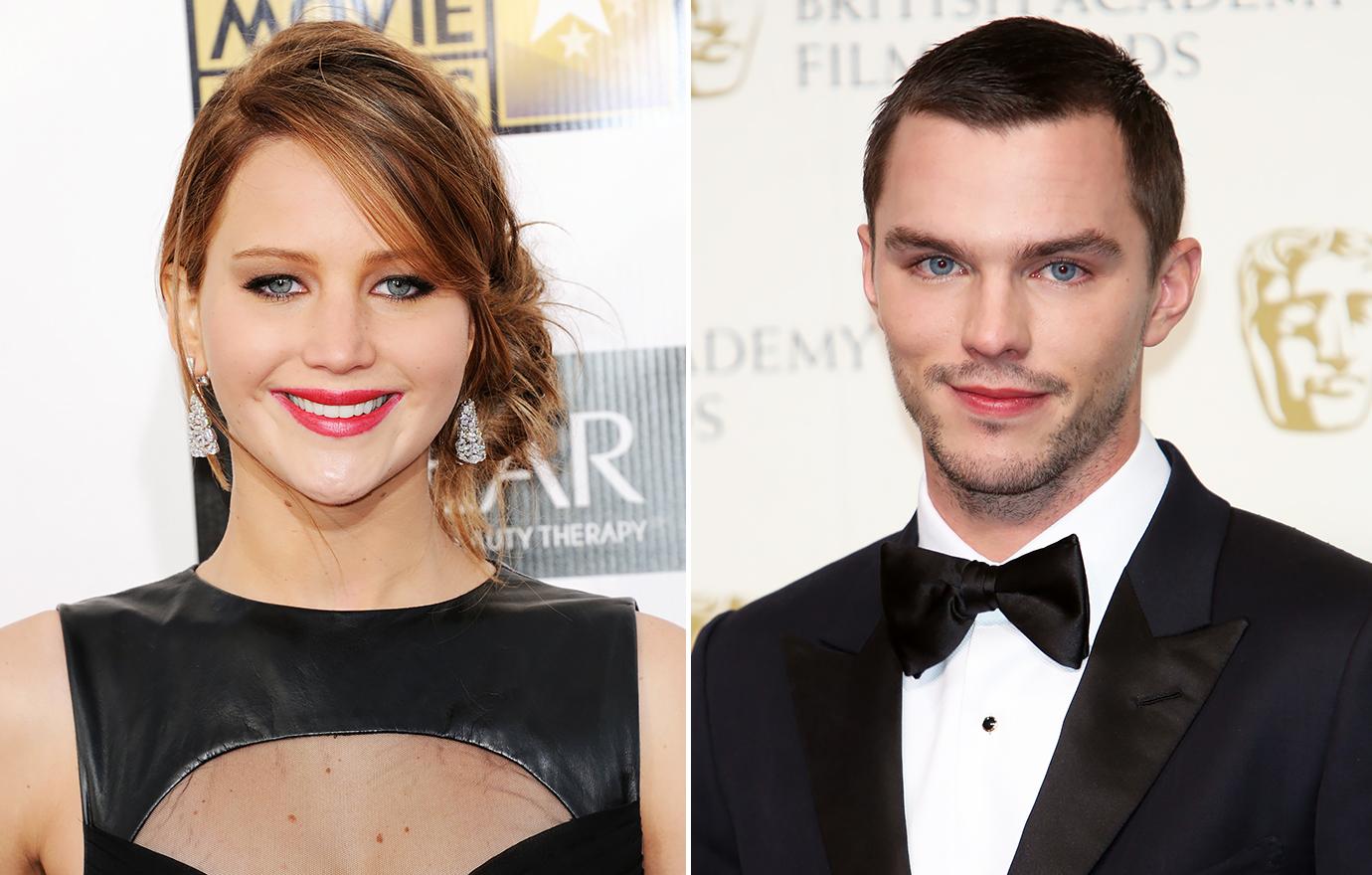 The low-key couple dated for nearly five years after meeting on the set of X-Men: First Class at the tender age of 19. While both avoided revealing too much about their romance, they were seen enjoying frequent date nights and supporting each other at Hollywood events. But when they parted ways for good in 2014, Jennifer Lawrence admitted their split, which coincided with the end of the Hunger Games franchise, left her feeling lost.
"Being 24 was this whole year of 'Who am I without these movies? Who am I without this man?' " she said in a moment of candor, referring to her relationship with Nicholas Hoult. Now, though, she's found her footing both professionally and personally, and is expecting her first child with art gallerist husband, Cooke Maroney.
Article continues below advertisement
Article continues below advertisement
Robert Pattinson and Kristen Stewart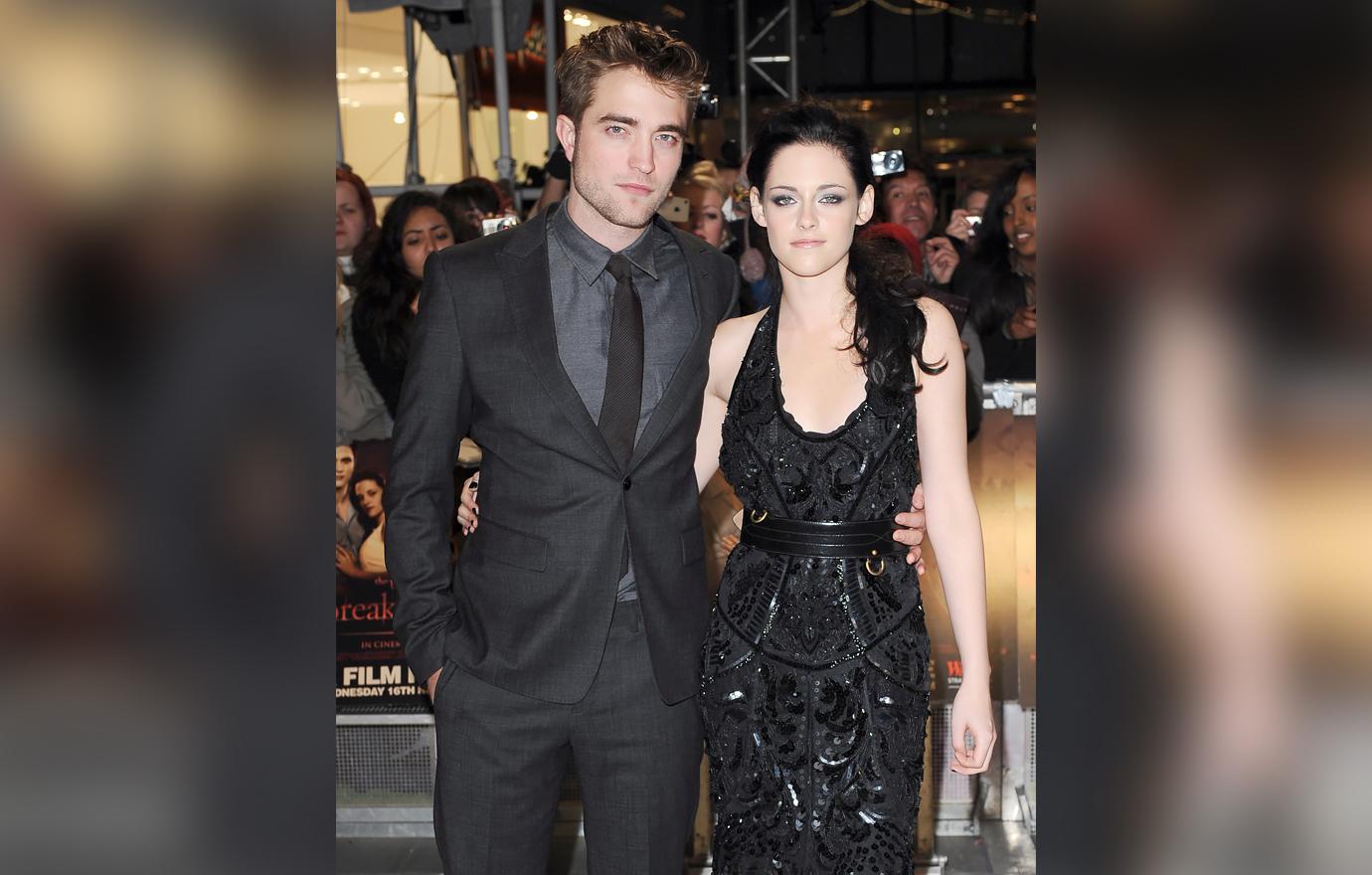 In August 2009, Twi-hards rejoiced when the long rumored-to-be-romancing franchise stars were spotted snuggling off-camera. While 18-year-old Kristen Stewart and 22-year-old Robert Pattinson did their best to keep their love quiet, they caved and admitted they were official in 2011.
Then, on July 24, 2012, photos emerged that would break millions of hearts (including Pattinson's): Stewart locking lips with her Snow White and the Huntsman director. Ouch.
Article continues below advertisement
Miley Cyrus and Nick Jonas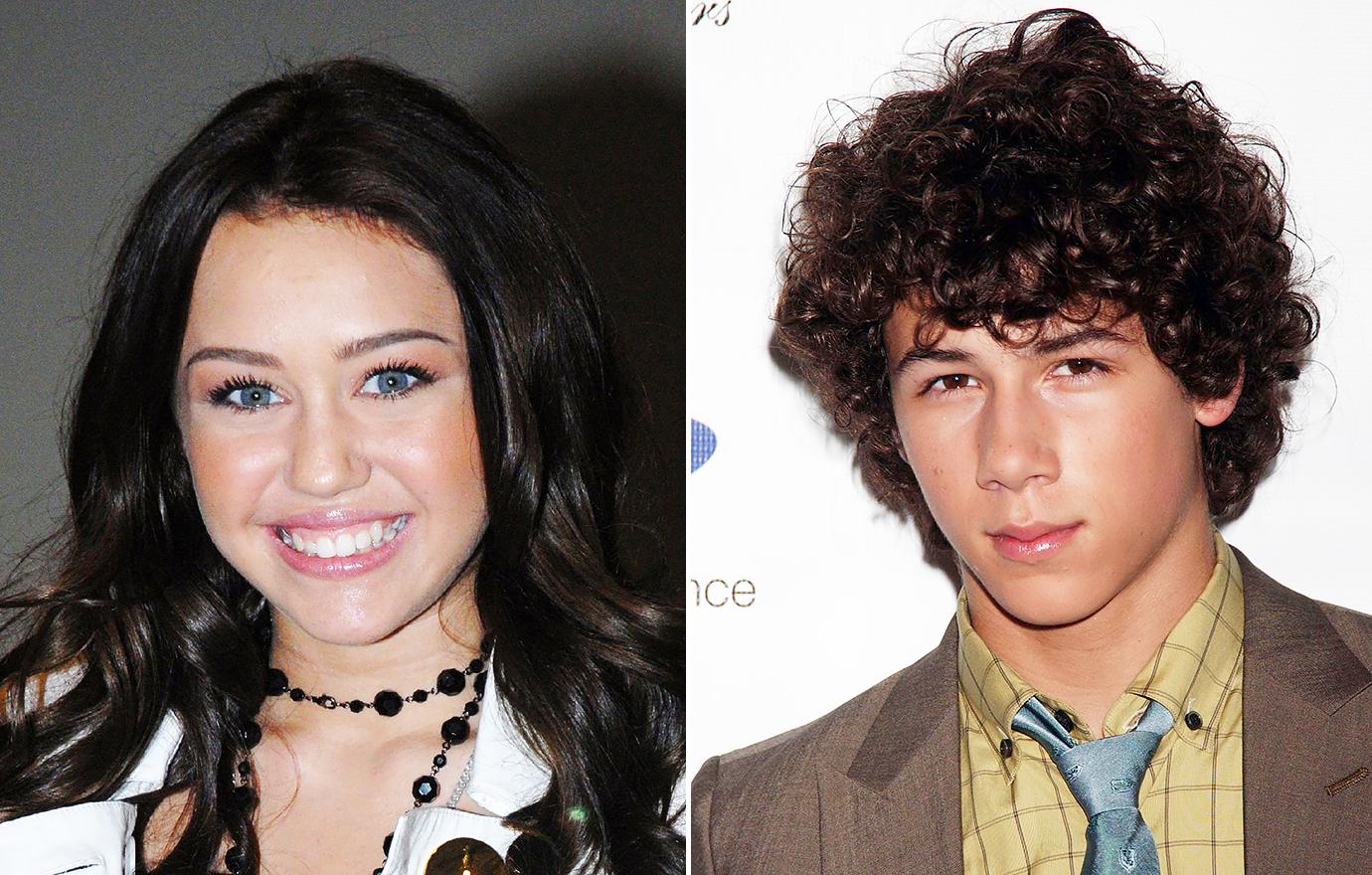 Back in 2006, Disney darlings Miley Cyrus and Nick Jonas, both 16, melted tween hearts across the country. They may have only dated for a year — an eternity in teen time! — but their union made an impression on the JoBro. Jonas has admitted that his 2012 song "Wedding Bells" was penned after Liam Hemsworth first popped the question to his former sweetheart in 2012.
A sample lyric: "I don't wanna hear the wedding bells prove that we can't try one last time." But it may be the "Party in the USA" artist who's singing that sad song: While she's since divorced the Aussie actor, Jonas is happily married to former Miss Universe Priyanka Chopra!
Article continues below advertisement
Macaulay Culkin and Rachel Miner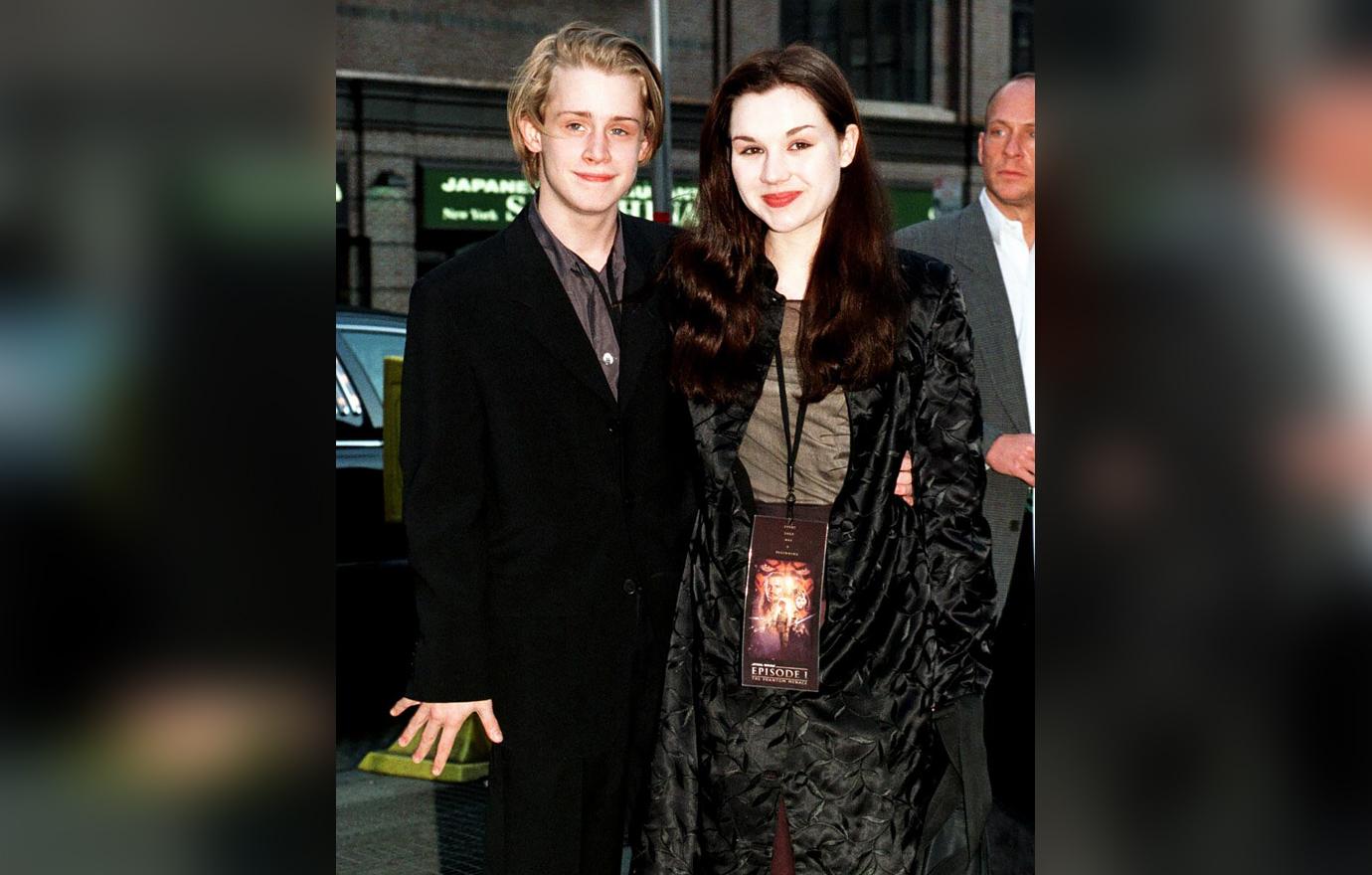 The actors made headlines when they tied the knot in 1998, only a year after meeting at Manhattan's Professional Children's School. Both just 17 at the time, they got parental consent to go through with the ceremony. "We are so happy and proud that we found each other at such a young age," the newlyweds gushed.
Unfortunately, they separated in 2000 amidst reports that Rachel Miner yearned to start a family while Macaulay Culkin wanted to return to acting. In an ironic twist, his ex was the one to return to the screen for shows like Sons of Anarchy and Supernatural, while the Home Alone star — who welcomed his first child with partner Brenda Song in April 2021 — has largely shunned the cameras.
Article continues below advertisement
Brooklyn Beckham and Chloe Grace Moretz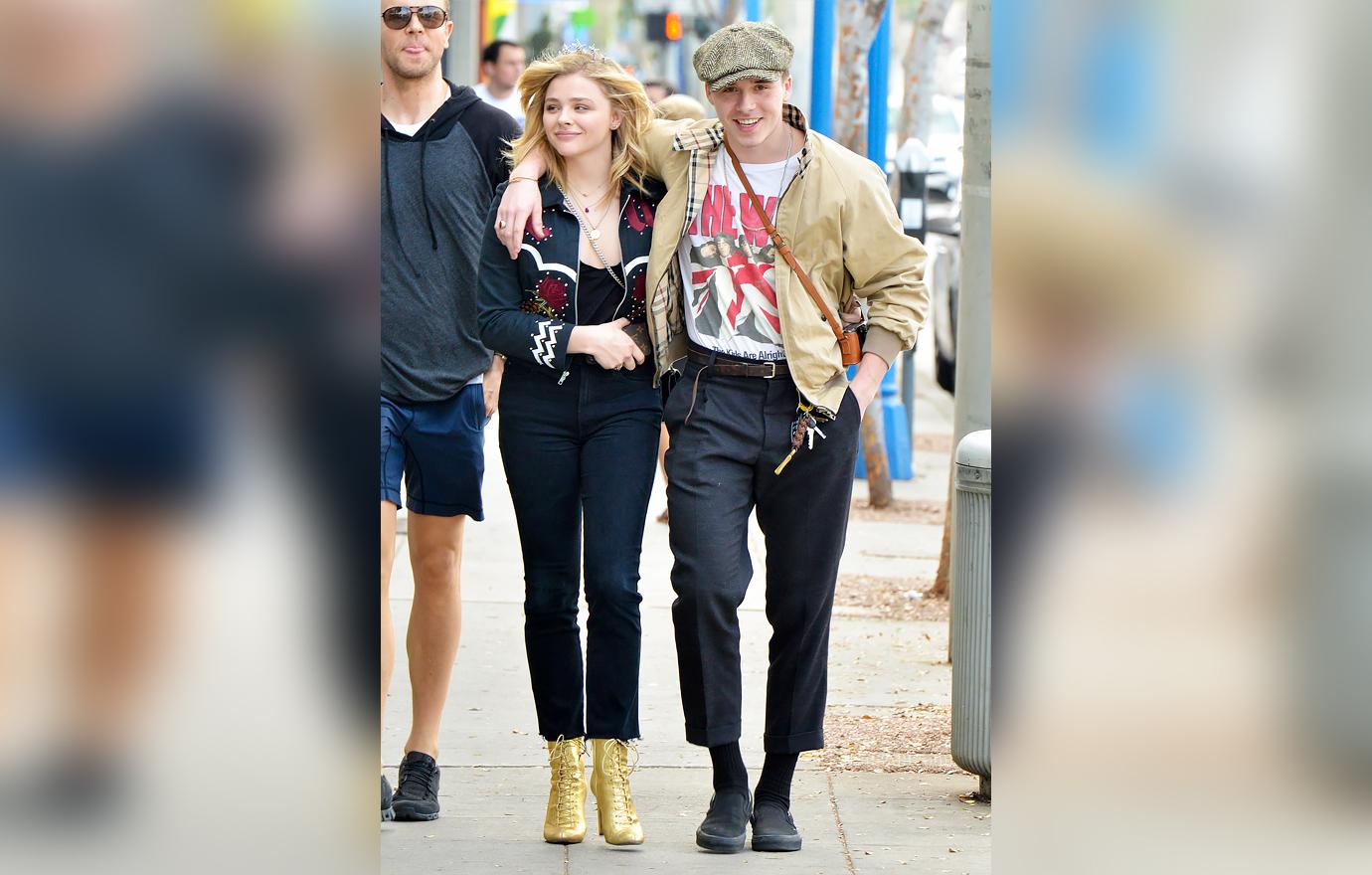 The lovebirds were first linked back in 2014, when Chloe Grace Moretz was 17 and Brooklyn Beckham was just 15, but despite the lovey-dovey Instagram snaps and cuddly red carpet appearances, their romance was a typical teen drama. They broke up and reunited several times, but looked happier than ever when celebrating the "Kick Ass" actress' 21st birthday in February 2018.
However, by March they'd called it quits for good: Just weeks later, Beckham had already rebounded with a string of slinky models — and popped the question to Nicola Peltz in 2020!