ROYALS
Will Kate Middleton Skip Out On Unveiling Of Princess Diana's Statue? Prince William Is 'Fed Up With The Drama'
Prince Harry is officially back in the U.K. to attend the unveiling of the late Princess Diana's statue later this week. And while many believed that Kate Middleton would be there to keep the peace between him and his brother, Prince William, a new report is claiming that the Duchess of Cambridge is keeping her distance.
Article continues below advertisement
According to a source, the 39-year-old royal is not part of the guest list for the July 1 event — and there is a "telling" reason why.
"I think keeping the numbers down is a perfect 'excuse' for Catherine to stay away," a source spilled, adding that her husband, 39, is "fed up with the drama" regarding him and his brother, "and Catherine doesn't need to be dragged into this."
Article continues below advertisement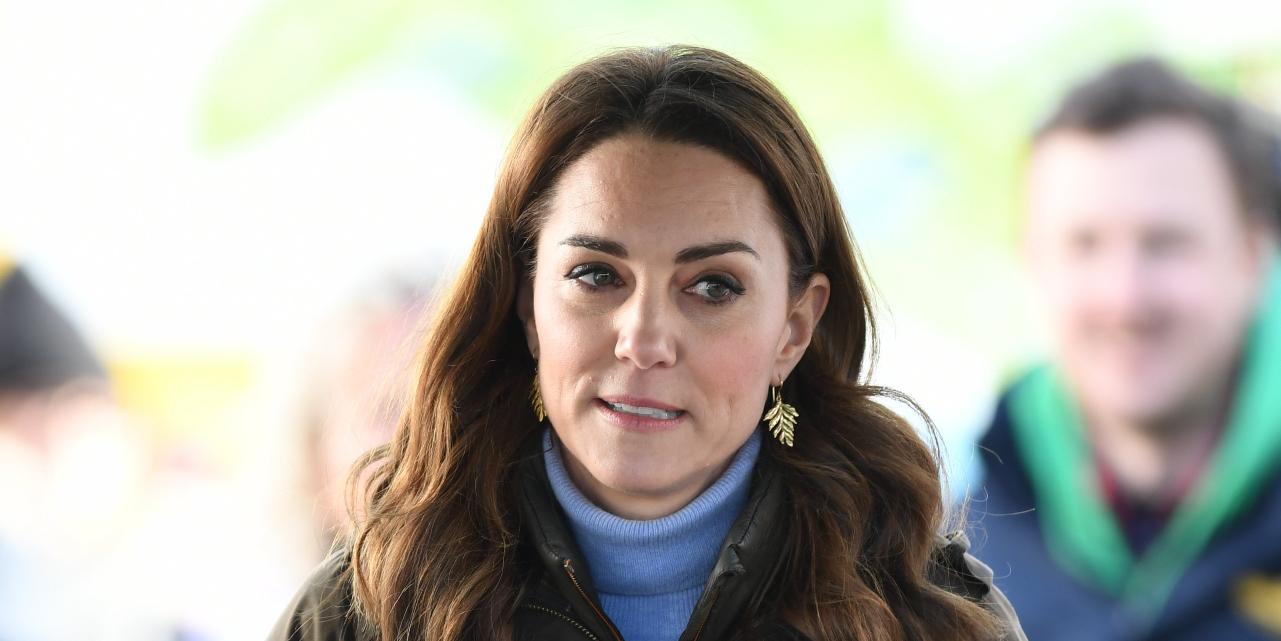 Article continues below advertisement
Tensions have been high within the royal family ever since Harry and his wife, Meghan Markle, sat down with talk show titan Oprah Winfrey and dropped some serious bombshells about what life was actually like for them behind palace walls.
Though Harry and William came face to face at the funeral for their late grandfather, Prince Philip, their relationship is still reportedly strained — and all eyes will be on the brothers this coming week when a statue of their late mother is unveiled to mark what would have been her 60th birthday. OK! shared first photos of where the event will take place.
Article continues below advertisement
The source revealed, "William is determined that the Sussex drama does not overshadow this important moment of remembrance to his much-missed mother and is keeping that as his focus."
The insider also added that the Cambridges are "planning a private family visit with their children," according to Page Six, and that the private moment "is far more important than the public rhetoric."
Article continues below advertisement
Article continues below advertisement
Royal expert Robert Lacey recently claimed that the brothers were "at each other's throats as fiercely as ever" when Harry returned to the U.K. for Philip's recent funeral. With the guest list very slim for the upcoming event — the ceremony was reduced due to COVID-19 — the brothers will inevitably face off.
"In addition to close family of Diana, Princess of Wales, members of the statue committee, the sculptor Ian Rank-Broadley, and garden designer, Pip Morrison, will also be present," said a spokesperson for the palace.
Article continues below advertisement
"Catherine's absence speaks volumes," said the insider.
As for William and Harry, "It's highly doubtful there will be a coming together of the brothers for anything more than the unveiling,' the source spilled. "Harry can be petulant and defensive and is unlikely to apologize or even acknowledge any wrongdoing and William, who has seen the hurt caused by his brother ripple through the whole family, is not sanguine about how their relationship is changed for good."
"The gulf between them is more than the 5,000 miles between London and California."