ROYALS
Kate Middleton Made Meghan Markle Cry, Duchess Of Sussex Claims It's 'Important For People To Know The Truth'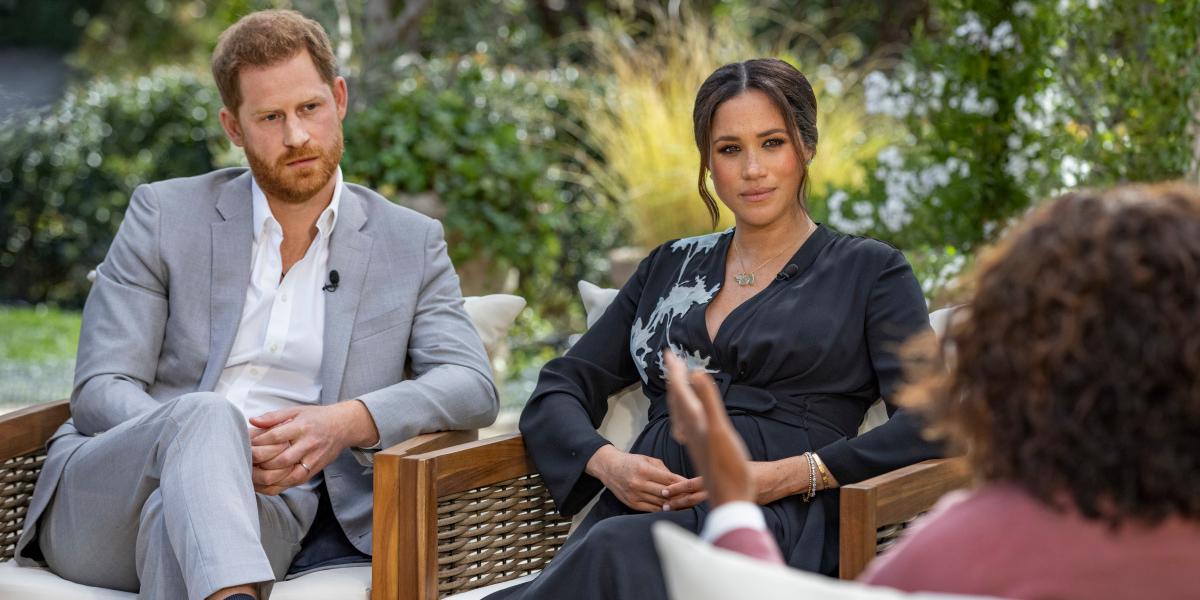 In Meghan Markle's bombshell tell-all interview with Oprah Winfrey, the Duchess of Sussex finally set the record straight about her relationship with Kate Middleton. She said it was the beginning of a "character assassination."
After years of tabloids playing up the "narrative" that Prince Harry's wife made the Duchess of Cambridge cry over an incident regarding a flower-girl dress in the lead up to Harry and Meghan's royal wedding, Meghan has finally said that the story is completely false.
Article continues below advertisement
In fact, she told Oprah: "The reverse happened."
Meghan told the talk show host that Prince William's wife actually made her cry, but she insisted that Kate had apologized following the incident and that she wasn't telling the story to "disparage" Kate.
"A few days before the wedding, she was upset about something," Meghan revealed on Sunday, March 7. "The issue was correct — about flower girl dresses… And it made me cry."
"I don't think it's fair to her to get into the details," Meghan added. "She apologized, and I had forgiven her."
Article continues below advertisement
However, she added that everyone in the institution knew the truth about the crying incident and did not correct the false narrative that was being played out in the press.
"What was shocking," Meghan told Oprah, was that "six-seven months after" the wedding, "the reverse" of what happened would be out in the world. She said, "I would have never wanted that to come out about her, ever, even though it had happened. I protected that from ever coming out in the world."
Additionally, Meghan told Oprah that the royal family was "willing to lie to protect other members of the family," but not her and Harry.
Article continues below advertisement
Just days ahead of their bombshell tell-all interview, OK! reported that Meghan came under fire after new allegations that she bullied her royal staffers while she was still a working member of the royal family were leaked to the press — something Meghan has fiercely denied.
"Let's just call this what it is — a calculated smear campaign based on misleading and harmful misinformation," a spokesperson for the Duke and Duchess of Sussex said in a statement, while noting: "It's no coincidence that distorted several-year-old accusations aimed at undermining The Duchess are being briefed to the British media shortly before she and The Duke are due to speak openly and honestly about their experience of recent years," referring to the couple's upcoming chat with Winfrey. The statement added that Meghan is "saddened by this latest attack on her character."
The Royal Observer reported that the royal family was hoping Harry and Meghan would postpone the controversial interview as Prince Phillip is still in the hospital recovering from heart surgery.