Katie Couric Blasts Prince Harry, Martha Stewart & More In Potential Career-Ending Tell-All Memoir 'Going There'
Article continues below advertisement
The iconic TV journalist is releasing a new tell-all memoir, Going There, next month and new excerpts are revealing her true feelings towards some notable celebs she encountered throughout her esteemed career.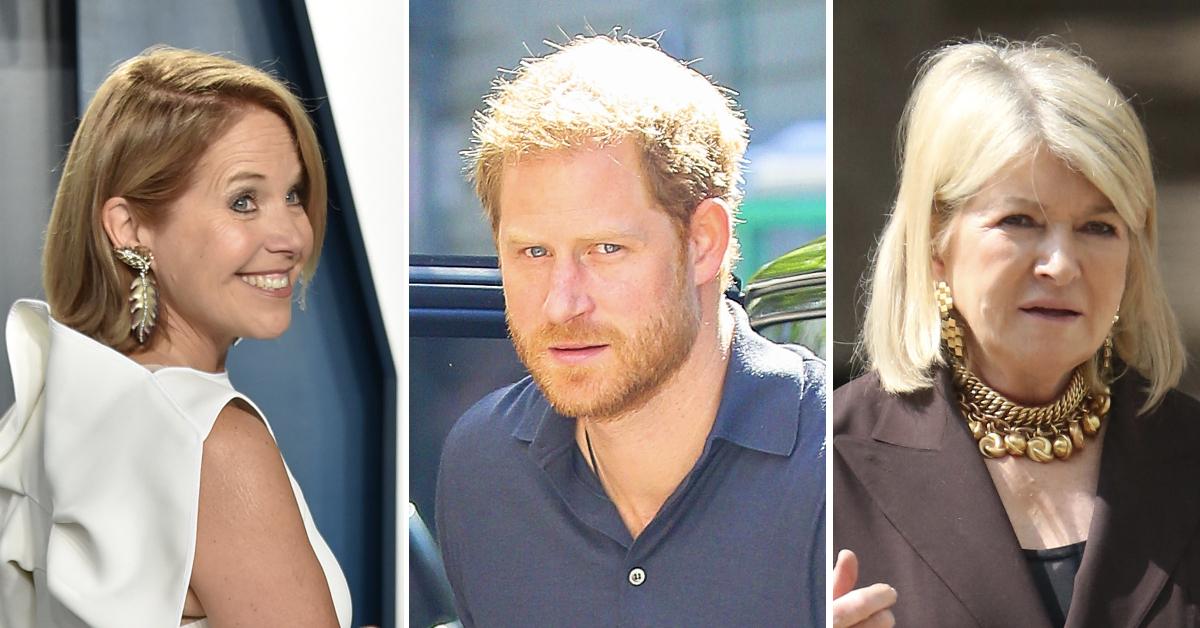 Article continues below advertisement
The former Today host always held little fondness for DIY Queen Martha Stewart. During an awards ceremony in 1996 Couric made a joke about Stewart, saying "anything I can do you [Stewart] can do better," she said, which wasn't well received by the 80-year-old talk show host, reported Daily Mail.
Couric writes in her book that it took "some healthy humbling (prison will do that…)" for Stewart to "develop a sense of humor."
Article continues below advertisement
The former CBS Evening News anchor also took aim at royal renegade Prince Harry in her bombshell memoir.
Article continues below advertisement
She met the 37-year-old son of Princess Diana at a polo match in Brazil during what she described as his "wild-oats sowing phase," seemingly pre-Meghan Markle. Couric noted the redhead wreaked of cigarettes and alcohol seemed to "ooze from every pore" in his body.
The mother-of-three also recalled a moment she angered comedy legend Joan Rivers while she was a guest on her short-lived chat fest Katie — the series was cancelled after two seasons.
Article continues below advertisement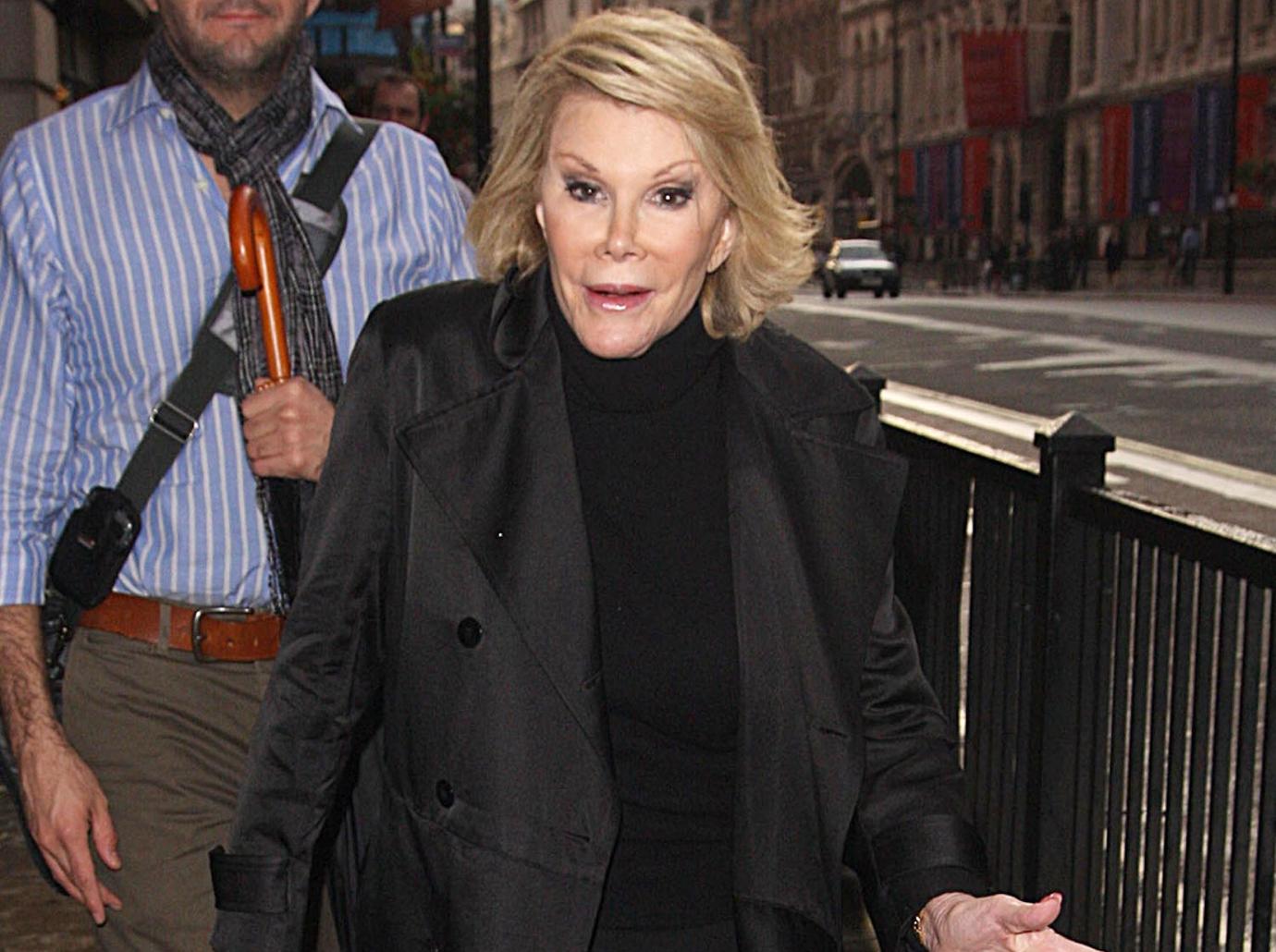 Couric asked the comedian — who tragically died in 2014 — if she had plastic surgery. The question seemingly frustrated Rivers so much the two never spoke again.
Article continues below advertisement
Once backstage, Couric detailed Rivers throwing a fit, saying: "Who does she think she is? She's on her knees blowing 14-year-olds," referring to Brooks Perlin, her then-much-younger boyfriend. The former flames split in 2011 after five years of dating.
Article continues below advertisement
Critics who have got their hands on early copies of the memoir are claiming the explosive read could potentially harm Couric's future plans in TV. A source claims after the book is released she will "never get a job at any television network or cable channel ever again because she attacks everyone."
They continued: "She'll be stuck with her newsletter and Instagram stories for the rest of her working life even though the book oozes of her desperation to be back on network television hosting her own show."
Article continues below advertisement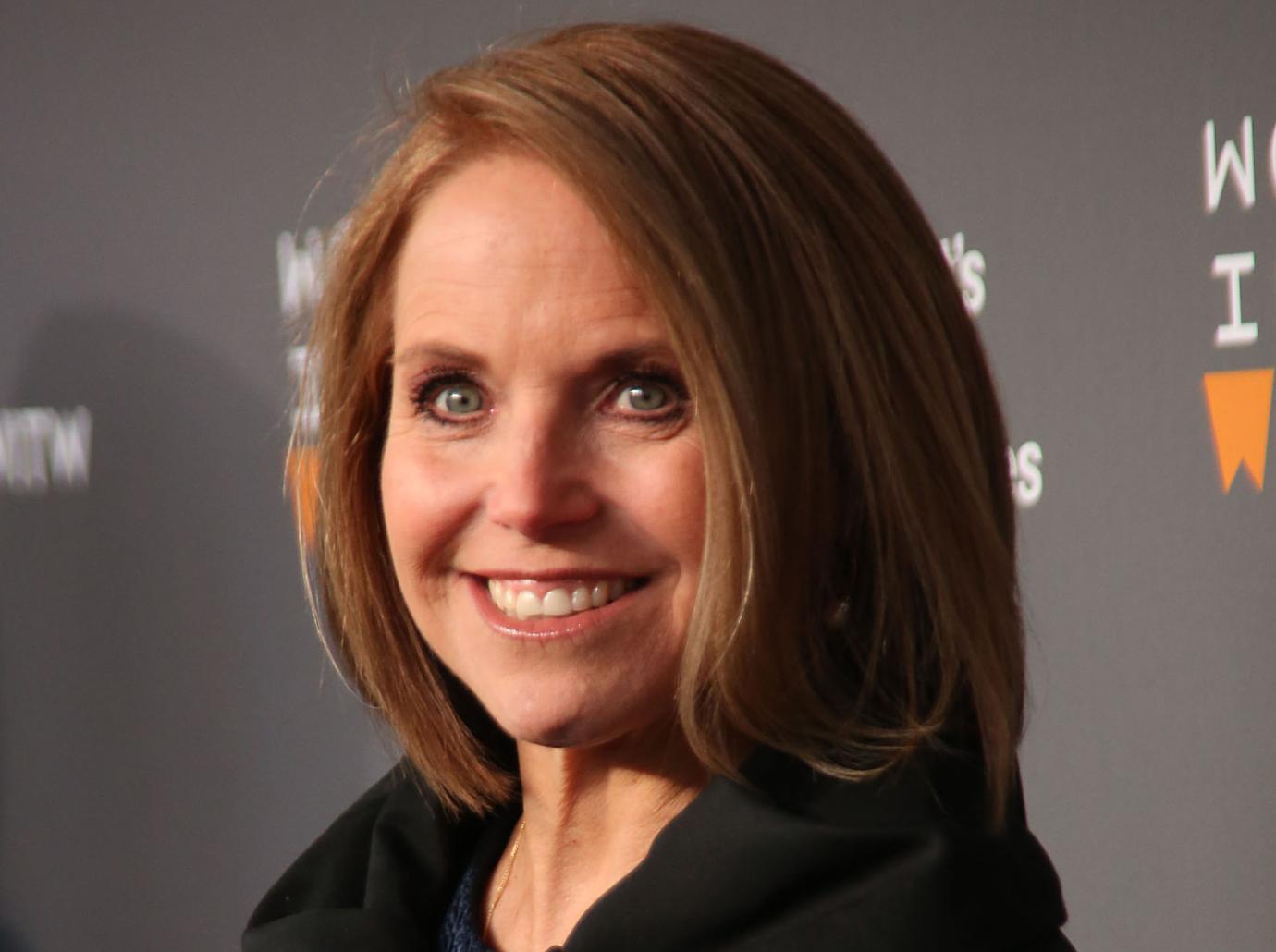 Going There set to be released on October 26, and will be accompanied by an 11-city book tour.