PHOTOS
Not Even A Mask Can Hide Katie Holmes' Smile While On A Romantic Stroll With Boyfriend Emilio Vitolo Jr. — See Photos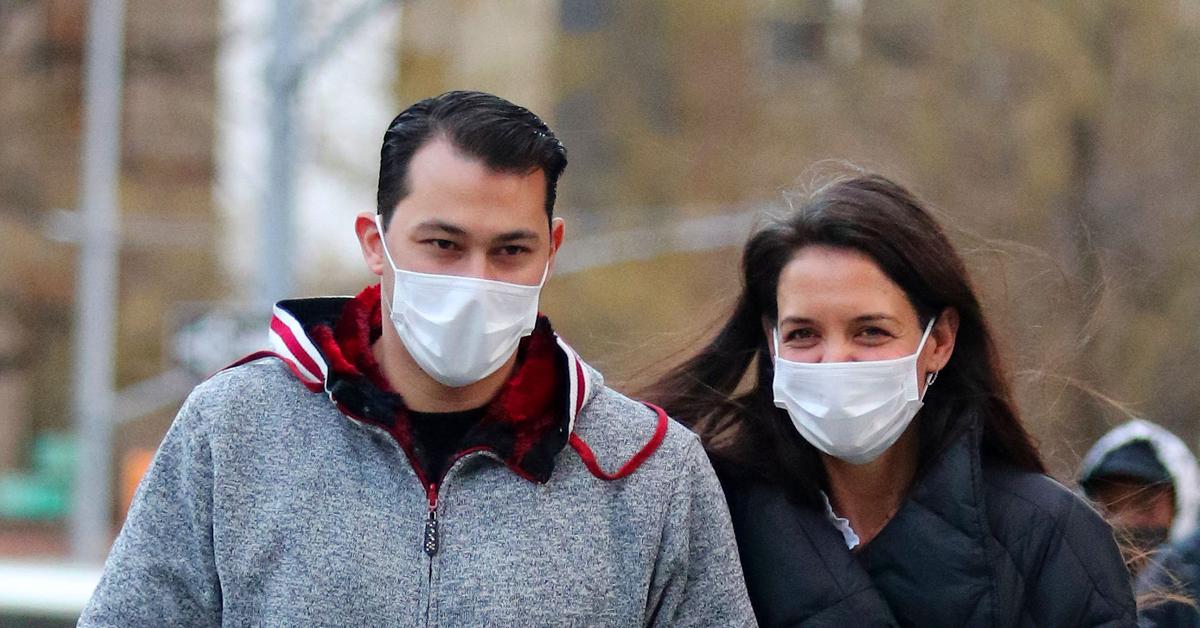 Katie Holmes and her boyfriend, Emilio Vitolo Jr., did the responsible thing and made sure to mask up for a stroll in Manhattan's Soho neighborhood on January 22. However, even with their faces covered, it's impossible not to see the two are smiling. Holmes' eyes are crinkled in that familiar way, and the couple fairly glows with happiness as they enjoy their romantic outing.
The couple was first spotted dining at a NYC restaurant together in September 2020, but apparently they had been chatting a few months earlier.
Article continues below advertisement
Vitolo Jr. is Holmes' first public romance since she split from her on-again, off-again boyfriend Jamie Foxx in 2019 after they dated for six years.
OK! has some photos of the cute couple's outing about town. Take a look and see if you can resist smiling, yourself!
Article continues below advertisement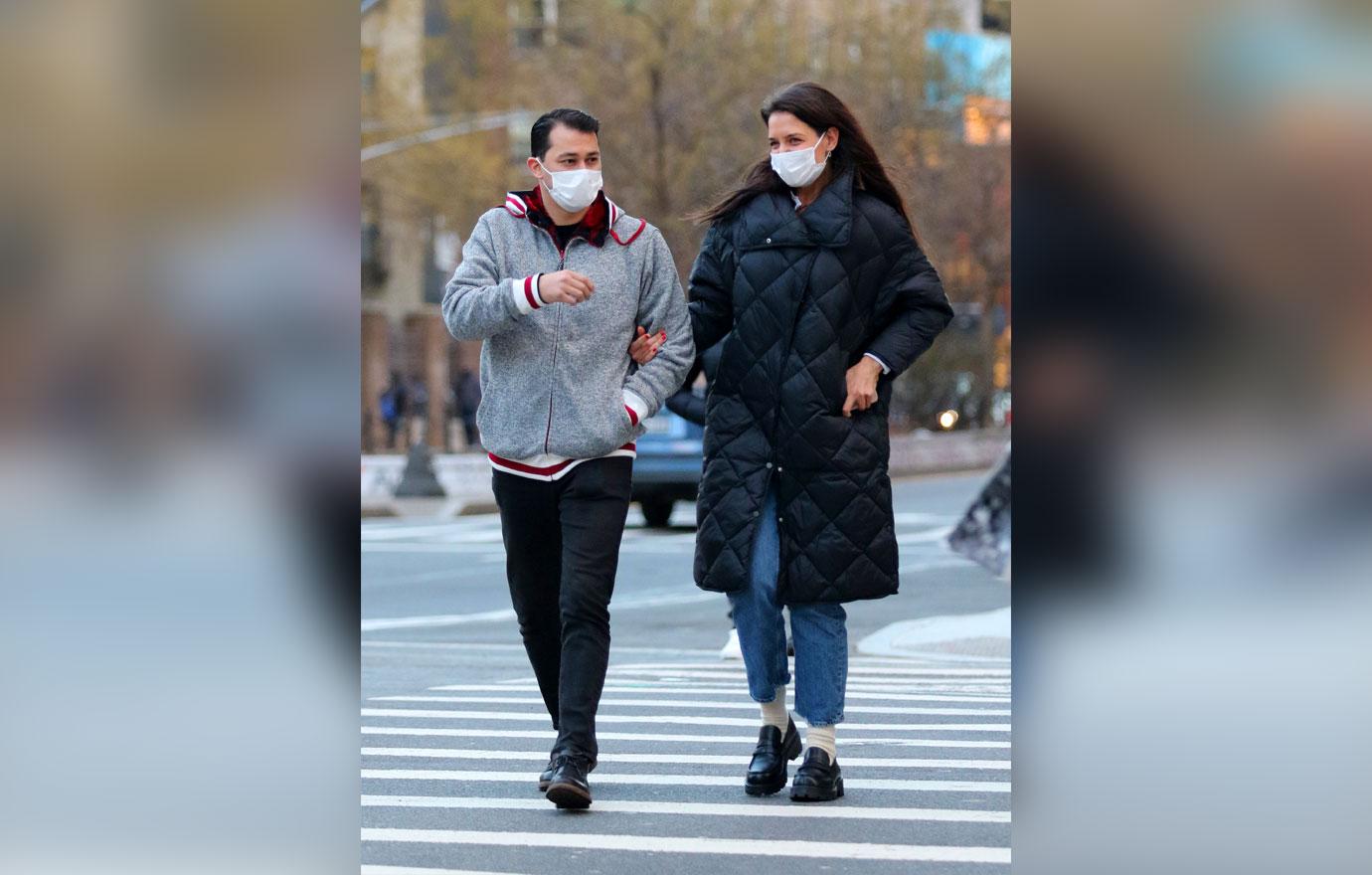 Is Vitolo Jr. telling Holmes a joke? The actress appears to be laughing behind her mask. Perhaps she's just giggling with the pure joy of spending quality time with her man.
Article continues below advertisement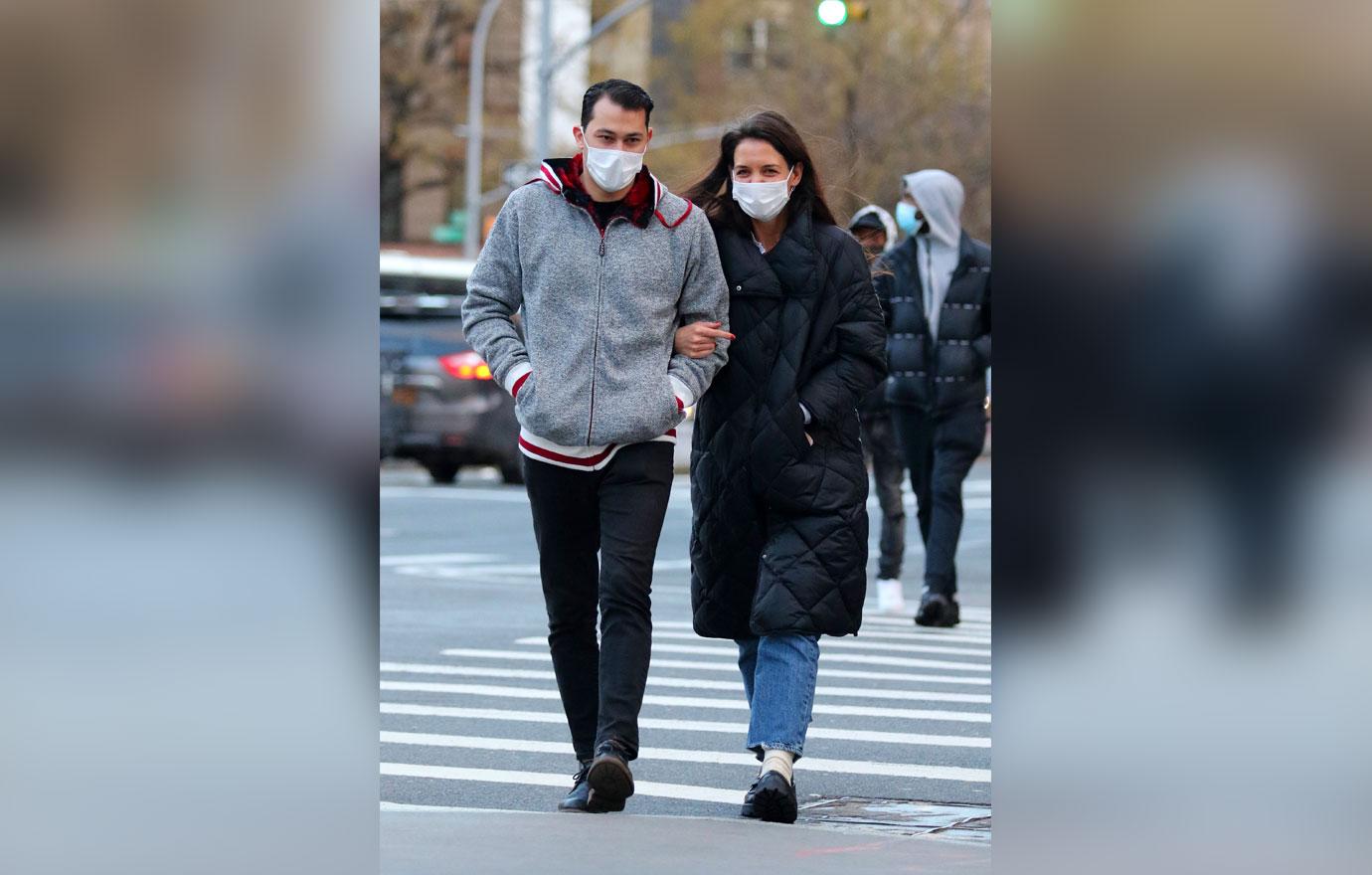 Holmes leans in close to cuddle up to her boyfriend as they cross the street. "Katie is totally and utterly in love. She has never felt like this before, and he feels the same way about her," an insider told OK! recently, adding that she thinks Vitolo Jr. is "The One."
Article continues below advertisement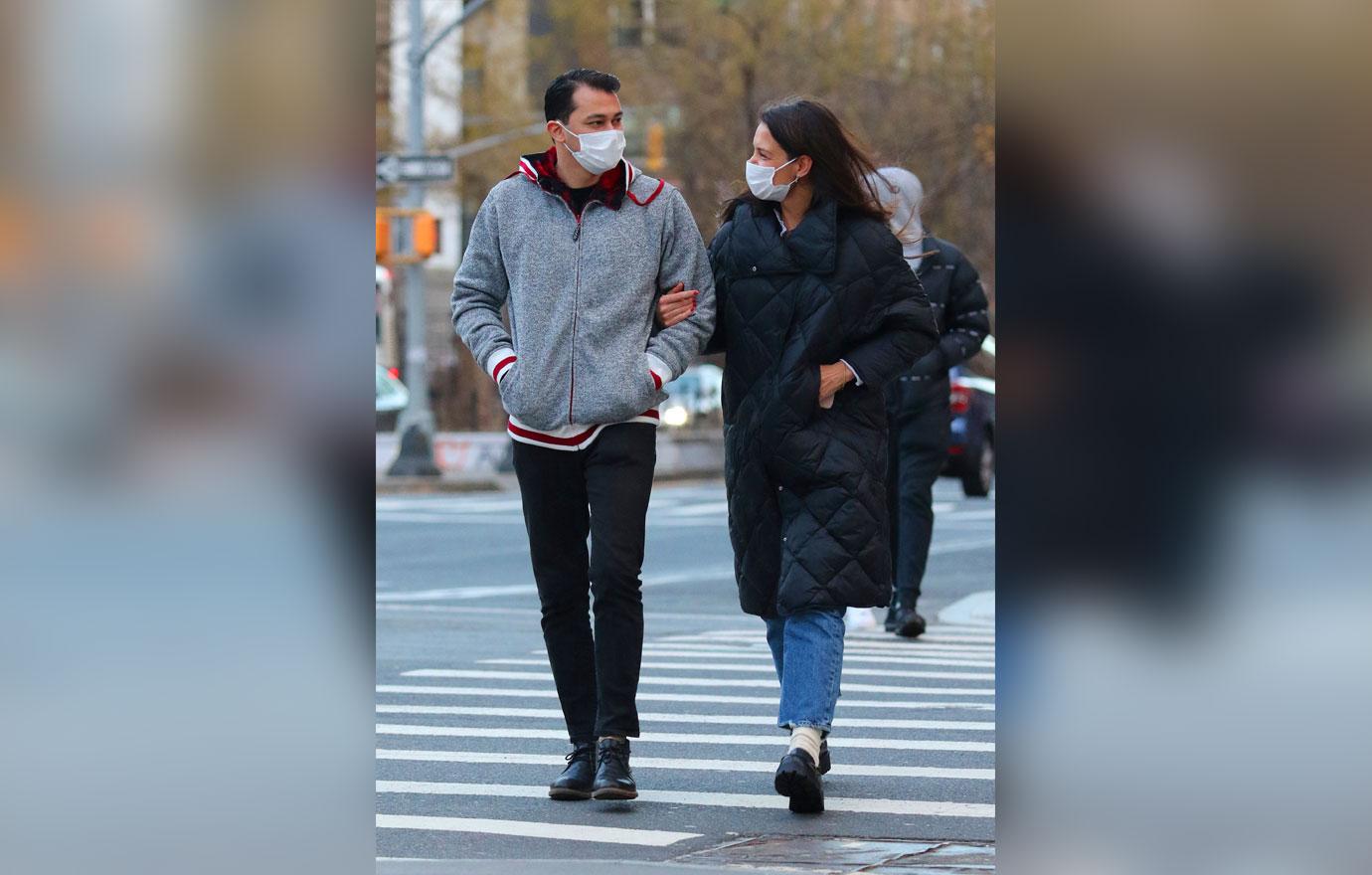 The couple seem to be deep in conversation as they navigate the city together. Both are dressed in enviably stylish outerwear, with Vitolo Jr. rocking a casual bomber and Holmes in a cozy-looking quilted maxi coat.
Article continues below advertisement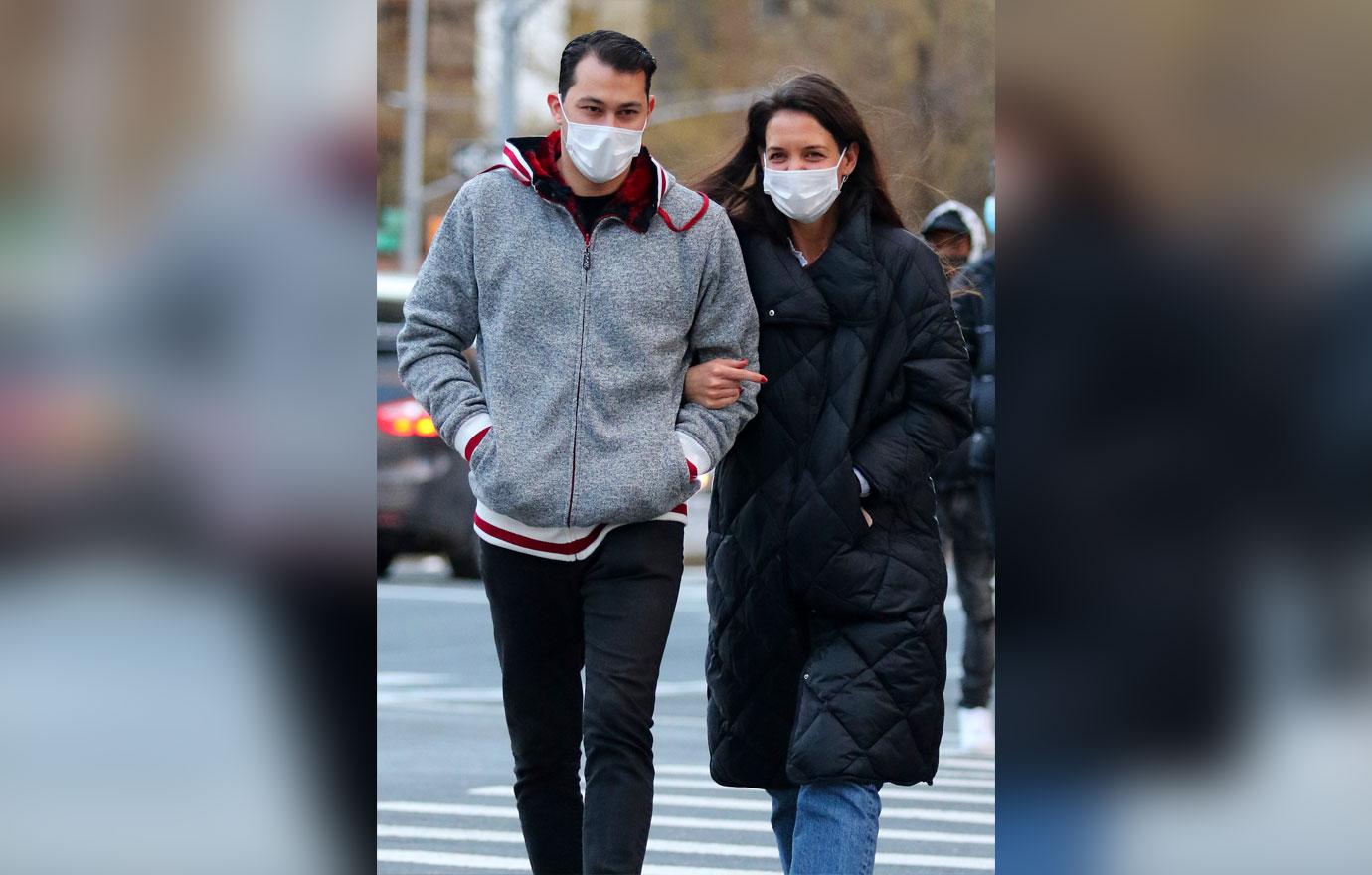 There's those smiles that are impossible to hide, again! The couple's masks may protect them and others from germs, but they can't keep happiness from oozing out!