NEWS
Khloé Kardashian Shares Cryptic Message About 'Healing' On Instagram After The Downfall Of Her Relationship With Tristan Thompson Airs On 'The Kardashians'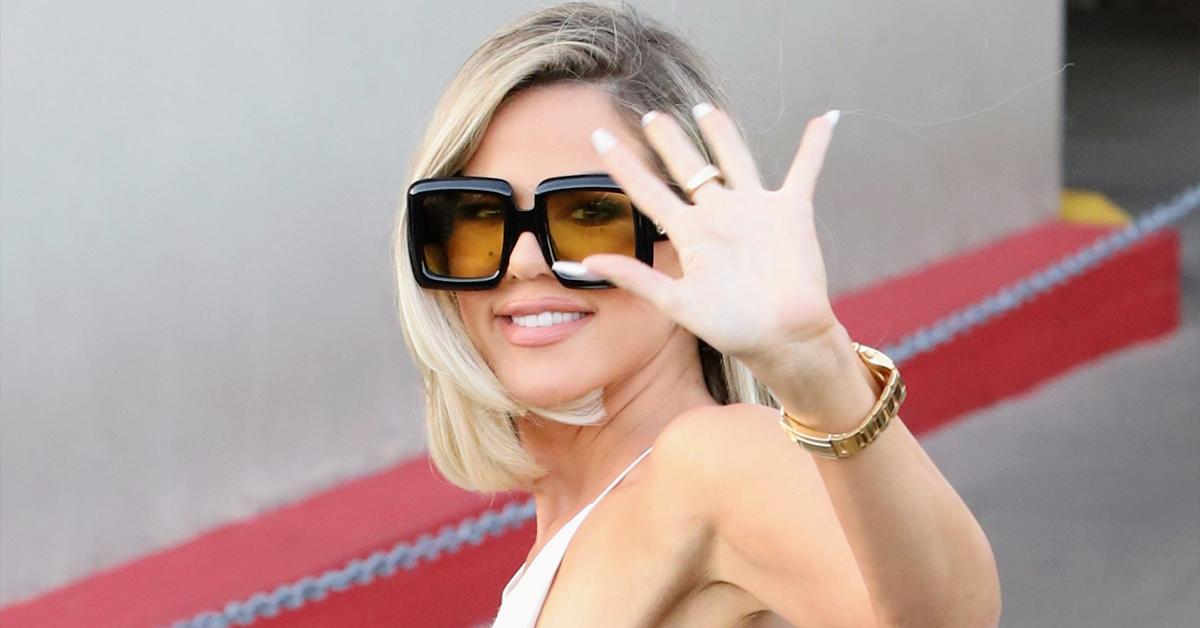 Healing after heartbreak is no easy process, a fact it seems Khloé Kardashian knows all too well. Over the weekend, the reality star and denim mogul took to her Instagram Story with a cryptic message about growing after enduring hardship, one she says she saw on Twitter.
"That's the thing about healing, you heal into someone else," the image reads. "A completely new person, not even because you want to, but because who you were you could no longer survive as. Let it go and let a new you happen."
The post comes as Kardashian's tumultuous relationship with basketball star has been playing out both in the press and on her family's new eponymous Hulu reality series.
Article continues below advertisement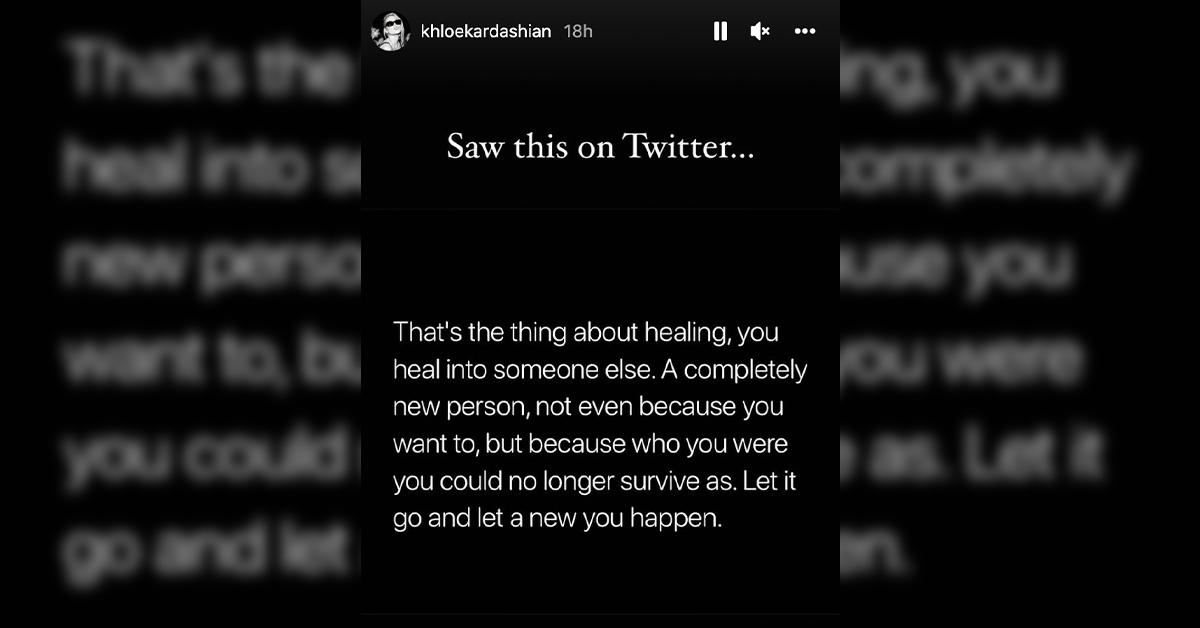 Filmed earlier this year, the majority of the Good American founder's storyline centered around Thompson's paternity scandal, in which the professional athlete confessed to fathering a son with fitness model Maralee Nichols while he was dating Kardashian.
"Khloé, you don't deserve this," Thompson wrote in an Instagram Story back in January immediately after confirming that he was the father of Nichols' child. "You don't deserve the heartache and humiliation I have caused you. You don't deserve the way I have treated you over the years. My actions have certainly not lined up with the way I view you. I have the utmost respect and love for you. Regardless of what you may think. Again, I am so incredibly sorry."
Kardashian and Thompson had been dating on and off since 2016. They share one daughter together, four-year-old True Thompson who was born in 2018.
But Kardashian's recent Instagram post isn't the only time the star has spoken candidly about how she's coped as her relationship drama unfolded on her family's series. During a screening event last week, the star opened up about how watching the storyline play out on her family's Hulu series helped her work past the heartbreaking revelation.
"It's not easy, but it's also, I think, a form of therapy for me at the same time, and I like to see how the rest of my family responds to things," Kardashian explained to the audience. "Those little things mean a lot to me, and I like to see that stuff, just how the whole family — not about this situation, but any situation — how we all rally around one another in times that are hard for us."