COUPLES
Who Will Keep Multimillion-Dollar Hidden Hills Mansion In Kim Kardashian & Kanye West's Messy Split?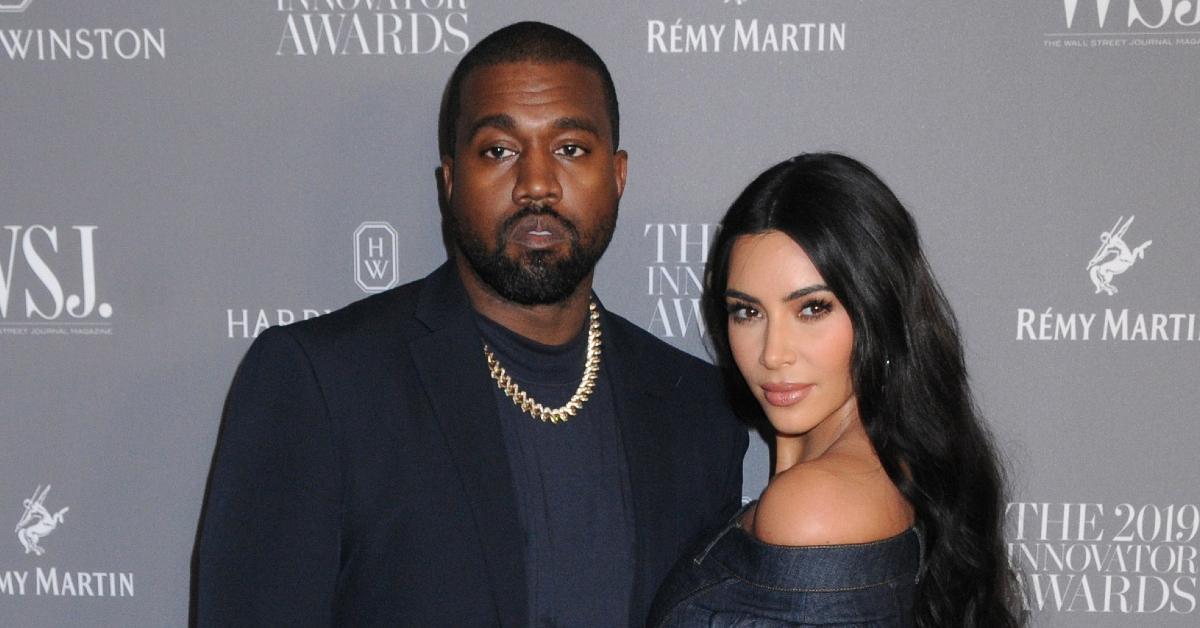 Kim Kardashian will reportedly keep the Hidden Hills home in Los Angeles, Calif., she shared with Kanye West after their divorce is made final, so that their children can stay in the only home they have ever known.
The former couple purchased the $20 million 15,000-square-foot mansion in 2014 and then dropped another $20 million on renovations designed by West himself. The house boasts two pools, a vineyard and even a $30,000 sink!
Article continues below advertisement
The "Famous" singer has been residing in Wyoming for some time after he bought a 9,000-acre ranch there in 2019, but it is not known yet if he will remain there after the divorce is finalized.
Apparently everyone wants a piece of the famed property. Earlier this week, it was reported that a man claiming to be the Keeping up with the Kardashians star's husband tried to enter the estate but was stopped by her security guards.
A 24-year-old reportedly was halted after he breached the main entrance gate at approximately 6:30 p.m. on Wednesday, February 24.
Kardashian's security reportedly handed him to LAPD, and he was put in a 72-hour psychiatric hold before he was released, according to Page Six.
Article continues below advertisement
Kardashian could never be too safe. In fact, the 40-year-old amped up her security team after her terrifying robbery in Paris in 2016.
"At home I have multiple security people. I need someone on every edge of my property," she shared in 2018. "I live in a gated community, and I have them right at my gate.
"Someone came in yesterday, a friend, and was like, 'Do you always have security standing outside your door? Because you never did before.' And I was like, 'Yeah — 24/7.' It's just what I have to do to make me feel safe or make me able to sleep at night."
Kardashian reportedly filed for divorce in February and is asking for joint legal and physical custody of their four kids.