NEWS
Kris Kristofferson's Brave Last Days: How The 86-Year-Old Country Star Is Prevailing Amid His Battle With Lyme Disease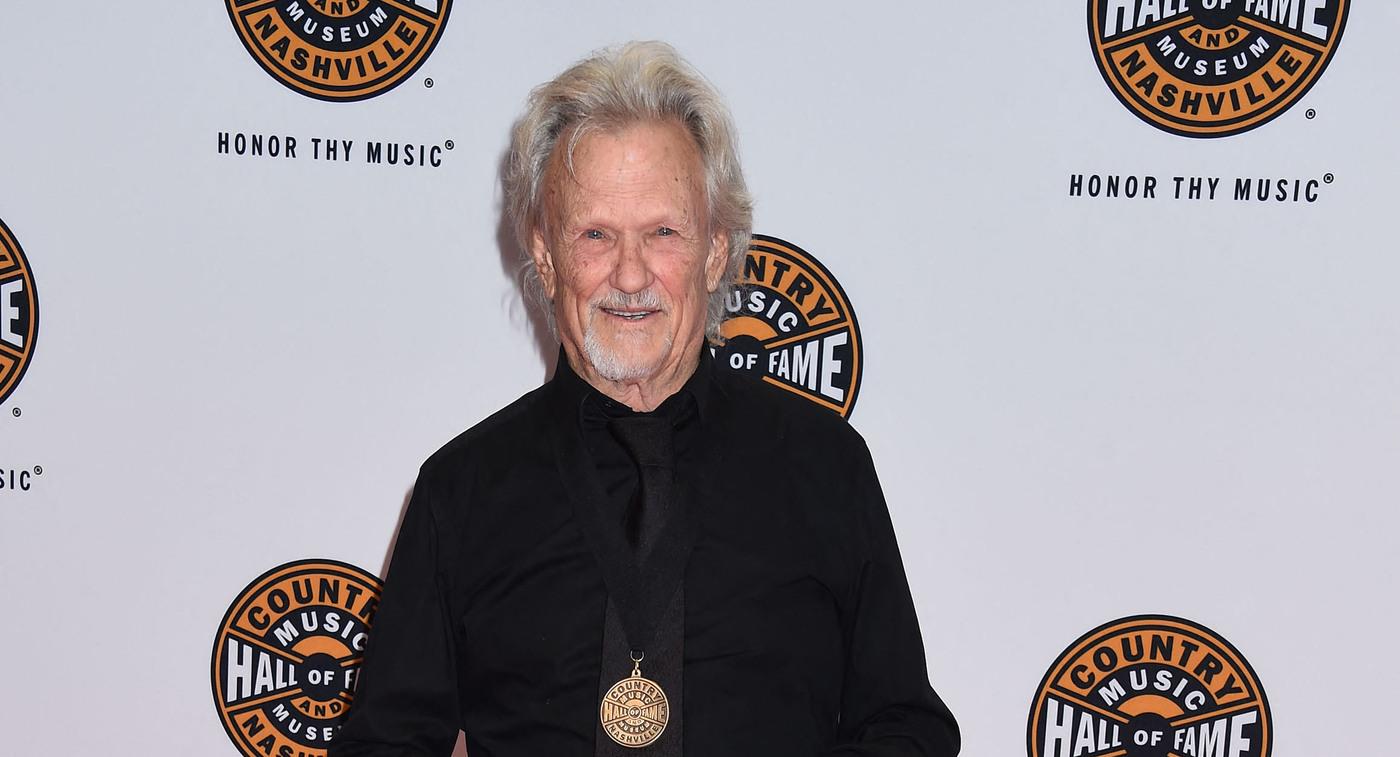 Beloved country artist Kris Kristofferson has been a scholar, an athlete, a singer, songwriter, actor, boxer, helicopter pilot, not to mention he's been married three times and has eight kids — phew!
"One of the best things of my life is that I've been able to do so many things that I wanted to do," said the star, who officially retired from showbiz at the beginning of the pandemic in 2020 and lives with wife Lisa Meyers in Hawaii.
Article continues below advertisement
"I spend most of my time on my tractor, mowing the grass around there. That's my therapy. No one can mess with me on the tractor." Kristofferson was born in Brownsville, Texas, but moved around throughout his childhood because his dad was in the Air Force. He graduated from San Mateo High School in California in 1954 and went to Pomona College, after which he won a Rhodes Scholarship to Oxford University in England. "I wanted to be a creative artist," he recalled. "It was a kind of a blessed existence, you know. I'd gotten to be in college and gotten to play football and box and do the things I loved to do. And I think what Oxford did was, you know, rather than a liberal arts education where you have to study a lot of different things, I got to get really involved in William Blake and Shakespeare."
In the early 1960s, he joined the U.S. Army and became a helicopter pilot. He was stationed in West Germany — where he formed a band! But after six years, he decided military life wasn't for him and left the Army. Tragically, his family disowned him, saying he was turning his back on everything they stood for.
Article continues below advertisement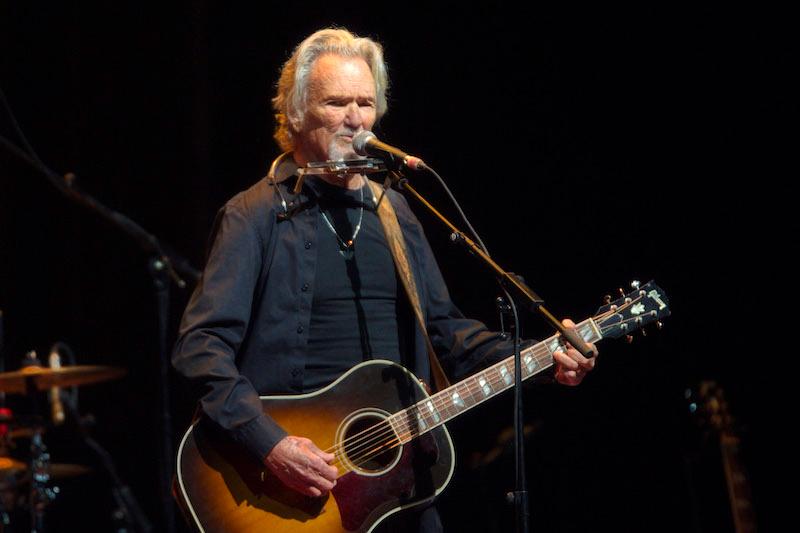 Never miss a story — sign up for the OK! newsletter to stay up-to-date on the best of what OK! has to offer. It's gossip too good to wait for!
Article continues below advertisement
But Kristofferson said he's proud of his time in the armed forces, and was twice as proud when he received the Veteran of the Year Award in 2003. Over the years, the ruggedly handsome Texan has written dozens of timeless tunes that will go down in history — including "Me and Bobby McGee," "Sunday Mornin' Coming Down," "For the Good Times," "Why Me Lord" and "Help Me Make It Through the Night" — that have been sung by everyone from Janis Joplin to Johnny Cash to Bob Dylan.
"My songs always sound better when someone else sings them," he said humbly.
One of the most magical times of his life was in 1985 when he joined country superstars Waylon Jennings, Cash and Willie Nelson to form the supergroup The Highwaymen. The title song from their first album, Highwayman, was awarded single of the year by the Academy of Country Music. "Every time that I'd be standing there on stage, at least at some point in the show, I had to just pinch myself to realize that I was really up there on the stage," revealed Kristofferson. "Every one of these guys was my hero before I even knew them, you know? Because really, the first time I ever heard Waylon [Jennings], I was a janitor at the recording studio at Columbia Recording in Nashville. And I volunteered to do a Saturday [cleaning shift] when Waylon was doing a demo, and I'd never heard anything like him. Because Johnny Cash, as human as he is — or was — he was always larger than life. He always felt like something right off of Mount Rushmore."
Article continues below advertisement
Lots of folks call Kristofferson their hero, but he's got one of his own — Bob Dylan. Kristofferson's first encounter with the legend was years before he was famous during his janitorial days. "It was a real eye-opener to see the way he worked," recalled Kristofferson. "I was pretty much in awe of him at the time. But I never talked to him or anything. I didn't want to bother him. I just emptied the trash cans and watched him."
Since then, he's done Dylan songs in concert and on at least one live recording! "He's still a hero," said Kristofferson. One of his biggest regrets is he didn't get a chance to tell Joplin, who was once a lover, that he heard her perform his song "Me and Bobby McGee."
"Every performer that's performed my songs has done them better than I did. I guess Janis doing 'Bobby McGee' was one that moved me profoundly, because of our relationship. ... I got to know her not too long before she died. But we were close. [The first time I heard her version,] unfortunately, she had just died. And it blew me away," he said.
Article continues below advertisement
As far as family, Kristofferson has had eight children with three wives — Fran Beer, singer Rita Coolidge and present spouse Meyers — and he's done his share of dating, too, including relationships with Jane Fonda, Carly Simon and Samantha Eggar. Although Barbra Streisand — his co-star in the 1976 movie A Star is Born — was divorced from Elliott Gould and dating the film's hairdresser-turned- producer Jon Peters, who helped her create the film remake, the rumors of an affair with Kristofferson swirled around the set.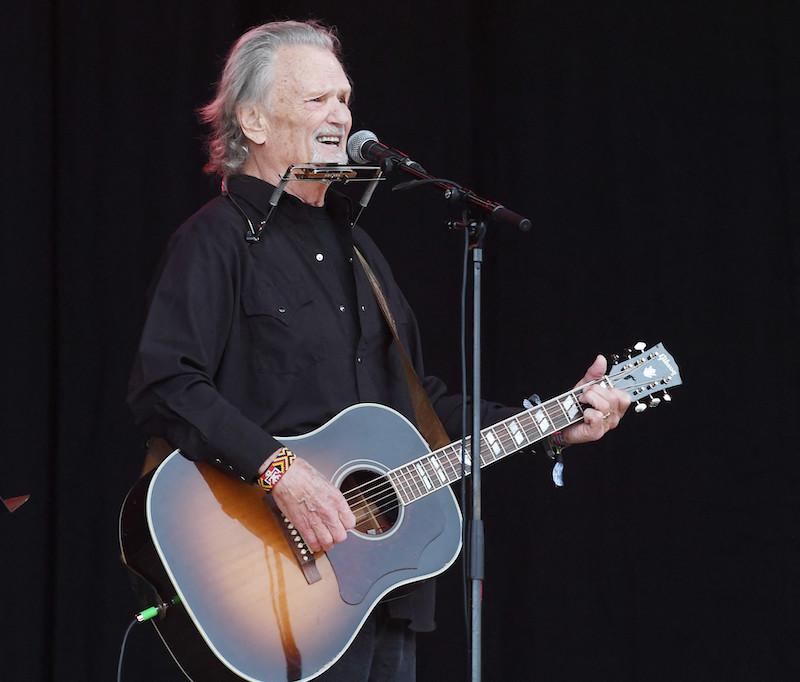 Article continues below advertisement
The award-winning film was successful in part because of the palpable chemistry between the actors! Though Kristofferson's wife Coolidge, had a cameo in the film and Streisand's on-off boyfriend acted as producer, there was no mistaking their attraction to each other.
On set, Kristofferson was in awe. He was "wary" of Streisand and her mind-blowing fame, though, which was the same problem that helped to end her first marriage to Gould. "I was scared to death of her," Kris admitted later, even though he added, "it's exciting to work with someone who has that much talent."
Kristofferson's health was great until 1999, and even then his heart bypass surgery went well. But in 2004, something went terribly wrong. Doctors told him he had Alzheimer's disease, and he felt his life was over. But wife Meyers wouldn't accept that diagnosis, and took her husband to other doctors, who finally found in 2015 that the mysterious symptoms were due to Lyme disease. It turns out Kristofferson had been bitten by a tick while filming a movie in the woods of Vermont in 2002. Although he's doing great now, surrounded by his loving family in his Pacific island paradise, the star is realistic. In fact, he's already got the words he wants for his tombstone: Like a bird on the wire Like a drunk in a midnight choir I have tried in my way to be free.