EXCLUSIVE
Kris Kristofferson's Bombshell Tell-All: Secrets About His Alcohol Addiction, Rumored Affairs & More, Source Claims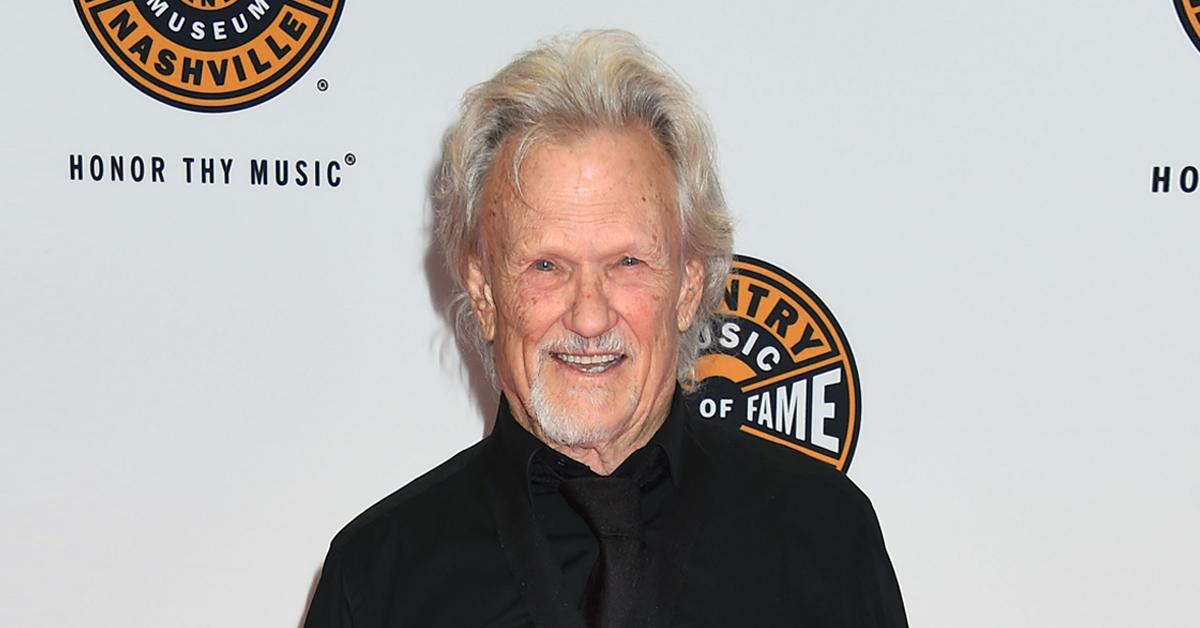 After a quiet year at home in Malibu, Kris Kristofferson is gearing up for a big 2021.
A source reveals that the music legend and former Hollywood hunk spent most of the lockdown writing a memoir — and he plans to spill all, from his rumored affairs to his volatile second marriage and battle with alcohol addiction.
"He jokes that his memoir is going to be thicker than his pal Willie Nelson's," says the source. "There's a lot there to remember."
Article continues below advertisement
MATTHEW PERRY PENNING MEMOIR, SPILLING PERSONAL ISSUES & 'FRIENDS' SECRETS: SOURCE
Kristofferson, 84, has weathered more ups and downs than a country music song. Though the source jokes that the showbiz icon's third wife, Lisa Meyers, has "tamed the wild man" after 37 years of marriage, Kristofferson has a storied past, from finding success as a Nashville songwriter in the '60s to his star turn as a washed-up, boozehound rocker in 1976's A Star is Born — which wasn't so far from his own reality.
"Kris was drinking pretty heavily back then," says the source, adding that Kris' boozing and infidelities — including a rumored fling with his A Star is Born leading lady, Barbra Streisand — "destroyed" his marriage to his second wife, singer Rita Coolidge.
"Everyone was whispering about it," says a source about his speculative romance with Streisand. "It seemed like Kris gave in to his temptations."
Meanwhile, he and Rita would "have these explosive fights. They loved each other, but they were extremely volatile."
10 CONFESSIONS FROM MARIAH CARYE'S MEMOIR: LOVE, CHILDHOOD ABUSE & HER 'LAMBS'
Kristofferson has recalled that he nearly drank himself into an early grave with his Jose Cuervo habit.
"The doctor said my liver was the size of a football," he confessed, "and that if I didn't quit, I was gonna kill myself." Though he ditched the hard liquor, Kristofferson's health took another hit when an inaccurate diagnosis of early-onset Alzheimer's disease — involving years of meds and memory loss — turned out to be Lyme disease.
"They think he caught it while filming a movie in the woods of Vermont," says the source. "Now, with proper treatment, his memory is improving — and he's jotting it all down for his memoir, lest he forgets again."