Khloé Kardashian Sends Tristan Thompson's Paternity Accuser Cease And Desist, Claims She 'Faked The Whole Thing': Report
Khloé Kardashian has apparently had enough of the woman claiming Tristan Thompson is her baby daddy — and is reportedly now taking legal action to shut the athlete's alleged baby mama up.
Article continues below advertisement
Kardashian's attorney, Lynda Goldman, reportedly fired off a cease-and-desist letter to the accuser, Kimberly Alexander, on Tuesday, June 1, after she admitted to faking a direct message from the reality star.
As OK! recently reported, Alexander shared her alleged Instagram direct messages over the weekend, showing that Kardashian reached out to her on the social media platform about Thompson's apparent love child. However, the Good American co-founder's legal team was quick to set the record straight.
Article continues below advertisement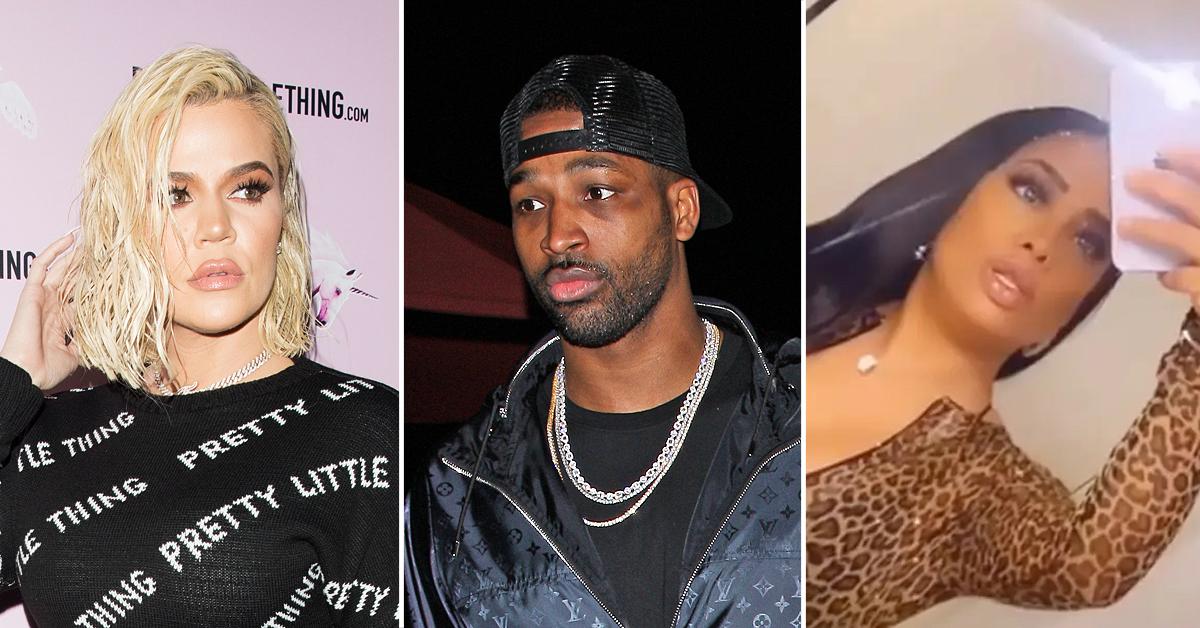 According to Radar, they leaked a screen recording of Kardashian's iPhone, showing that she blocked Alexander and never direct messaged her. Shortly after, Alexander came clean and admitted she fabricated the message; however, she doubled down on her claim that Thompson was her child's father.
Article continues below advertisement
In the legal threat, obtained by TMZ, Goldman insisted Alexander "put words in [Khloé's] mouth that she never said and that she wouldn't say. You faked the whole thing. And you have now publicly admitted it."
Article continues below advertisement
Goldman laid out a timeline, explaining Alexander's son was seven when she asked Thompson for a paternity test, which he reportedly took twice. The results were clear, according to Goldman, that Thompson was not the father.
The cease and desist also shut down Alexander's claim that the lab that did the paternity test was a "Kardashian affiliated facility," stating: "It is no such thing. It is one of the most reputable labs in the country, and your own lawyers approved it and accepted the test results," per the outlet. Goldman apparently claimed Alexander is refusing to accept the results of the test and instead continues to troll Thompson's baby mama, 36.
Article continues below advertisement
This is the second cease-and-desist letter Kardashian — who shares three-year-old daughter True with Thompson — sent Alexander. The on-again-off-again couple's lawyer, Marty Singer, previously sent the woman another one last May, claiming the NBA star took a paternity test at a reputable lab that both parties approved of. Despite the results, Alexander continues to trash Thompson and claim he is her baby daddy.
Article continues below advertisement
After Alexander admitted to fabricating the message from Kardashian via her Instagram Story, she launched an attack against the social medial personality. She said she is done with Kardashian's "bogus energy," accused her reality star family of covering up the true paternity test results and insisted Thompson was "still dipping his uncut thang in people."
Article continues below advertisement
Besides having to deal with Alexander, Thompson and Kardashian are also trying to shut down the father-of-two's other alleged fling, Sydney Chase. OK! reported that the Instagram model claimed in April that she hooked up with Thompson multiple times after he reconciled with Kardashian last summer. According to Chase, the handsome hunk told her he was single and sent her dirty text messages.
After making headlines for getting caught up in another cheating scandal — Thompson famously cheated on Kardashian twice, one time being right before she was due to give birth to True in 2018 and another time with Kylie Jenner's ex-BFFL, Jordyn Woods — Thompson's high profile lawyer, Singer, sent Chase a cease and desist.