Lady Gaga's Dog Walker Ryan Fischer Admits His 'Purpose' Has 'Suddenly Vanished' Following Near-Fatal Shooting
Ryan Fischer, Lady Gaga's dog walker who was shot four times in the chest while walking her three French bulldogs in February — two of which were dognapped — took to Instagram with an emotional post detailing his healing process.
Article continues below advertisement
"You're Ryan! You got shot. You were shot! Where were you shot? Where'd they shoot you?" he wrote. "Over the past few weeks, after charges were announced and leveled against those who stole the boys and attempted to murder me, I continue to find myself on the receiving end of several conversations like this. With no arrow drawn to my wounds and no sign that reads, 'I'm Ryan! I was shot,' people still come up to me on my morning walks to let me know that I, in fact, had been shot. And that my given name continues to be Ryan."
Article continues below advertisement
Fischer had to undergo multiple surgeries due to the attack and had to be readmitted to repair his collapsed lung after being released. The dog walker recognized the "compassion" in which people asked about his injuries even on his morning walks, but noted that it's still a trauma he is healing from.
Article continues below advertisement
"Along with the media attention and trauma recovery, I am — for the first time in a very long time — without purpose, which has been the hardest part of this chapter," he shared. "Because I'm not yet in the proper headspace to care for dogs (whenever I perceive a dog is in danger I go on high alert and then break down and cry after), my purpose for the last ten years has suddenly vanished."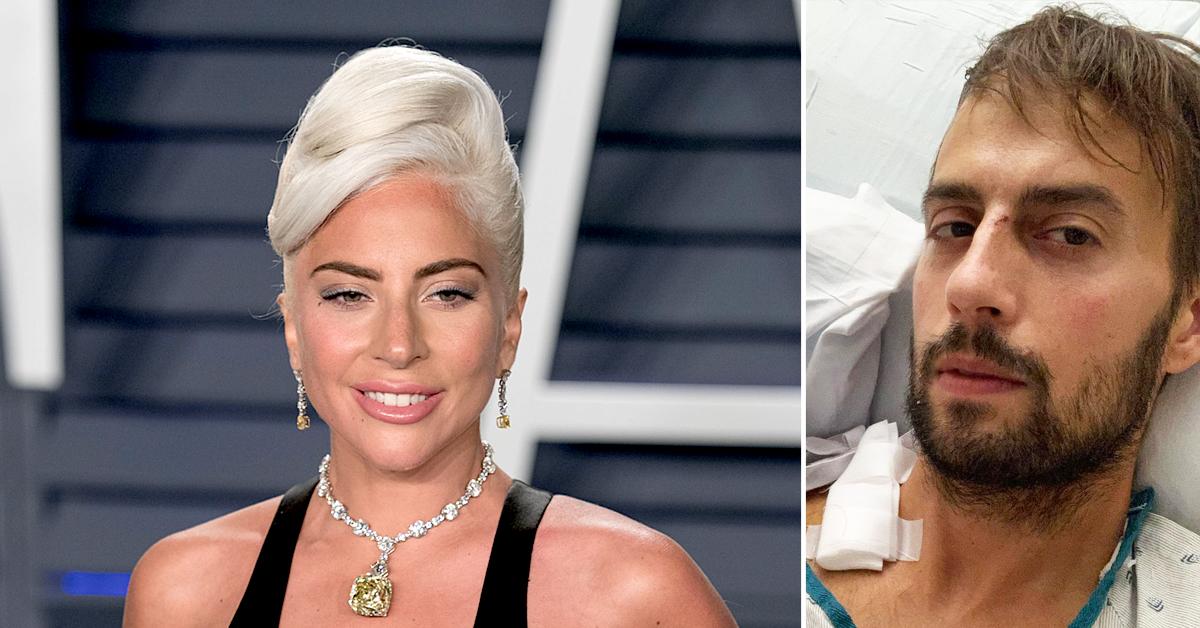 Article continues below advertisement
Fischer went on to question his next steps. "So what do I do now during this necessary limbo? Do I sit and do nothing, or do I choose to cultivate another aspect of self that gives purpose?" he asked.
Article continues below advertisement
Despite the recent struggles, the dog walker gave thanks for all the kind words. "Everyone's support and well wishes have been incredible, and I am so humbled by every kind word and prayer that have come my way," he said. "It just hasn't always been easy to navigate as I continue to find myself."
Article continues below advertisement
The "Poker Face" singer previously praised Fischer for saving her babies on Twitter, writing: "You risked your life to fight for our family. You're forever a hero."
As OK! previously reported, the Los Angeles Police Department arrested five suspects last month who were allegedly connected to the incident. The Los Angeles District Attorney's Office told E! News that each suspect pled not guilty to the charges against them.