NEWS
Lady Gaga's Dog Walker Ryan Fischer Readmitted To Hospital, Reveals Lung Collapsed Following Shooting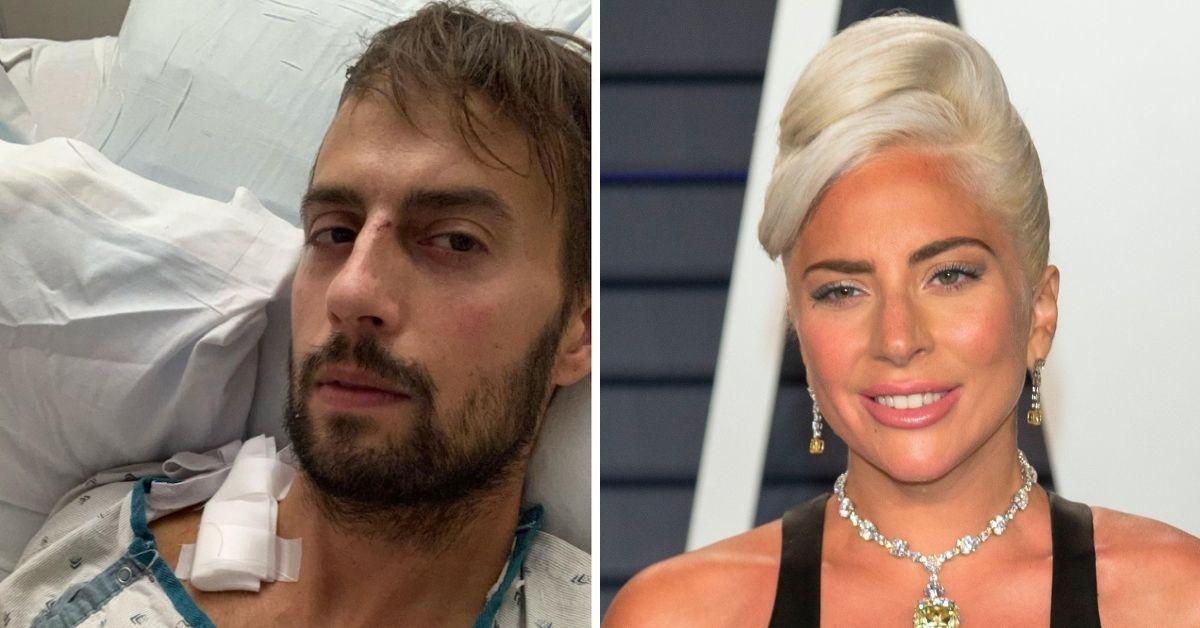 A month after he was shot in a violent dognapping, Lady Gaga's dog walker, Ryan Fischer, is opening up about the injuries he suffered in the attack, which included a collapsed lung.
Article continues below advertisement
Fischer was walking the 35-year-old's three French bulldogs, Koji, Gustav and Asia, on February 24 when he was shot in the chest, and the attackers took Koji and Gustav but left Asia behind.
Article continues below advertisement
Article continues below advertisement
"Along with accepting the news that I was about to be readmitted, several nurses and doctors told me how they had been in the room when I came in with my gunshot. How they didn't think I was going to make it. My mind transported me to that night when I was evaluating the shock and concern on their faces as blood spurted out of me on to them, the table, and floor (and I tried to bring levity to the situation by making jokes ... I had truly been confronted with my mortality," he wrote.
"Back in the hospital, my lung collapsed again despite the new chest tube poking at my insides. And then it collapsed again. And again. Each time was a fun surprise to me and practitioners alike as my blood oxygen remained at or near 100%, so I evaded detection until I was getting an X-ray or MRI or CT scan to check on other issues (like the nerve damage I was starting to realize I had in my right shoulder and tricep).
Article continues below advertisement
"Soon followed a team of people rushing in once more to fix the kink in my chest tube or whatever else was causing the collapse. It became quite clear that my lung was not healing, and the bullet wound had scarred my tissue like a burn. It could take months, if ever, for the hole to seal."
Article continues below advertisement
Fischer shared that he is still working through trauma but can "look back at my exit from the hospital and smile that I continue to approach each day the same way," even though the "journey is hard."
A source previously told OK! that Lady Gaga increased security for herself, as well as for her family and friends, following the attack. "The thought that this might have happened to Ryan, whom she considers family, because of his connection to her is chilling," the insider explained. "Two of the most important creatures in her life are missing and another is in the hospital; she is determined that this cannot happen to anyone else she loves."
Article continues below advertisement
The "Million Reasons" singer initially called Fischer a hero and offered a $500k reward for the return of her dogs. A woman who is not believed to be connected to the crime returned the two dogs, but cops have reportedly asked that she waits until the woman is cleared to award her the money. Meanwhile, the suspects of the dognapping are reportedly still at large.