VIDEOS
Lil Nas X Hits Back At Critics Following BET Awards Performance Of 'Montero (Call Me By Your Name)' — See The Jaw-Dropping Video
Lil Nas X's jaw-dropping performance of "Montero (Call Me By Your Name)" at the BET Awards on Sunday, June 27, had everyone talking.
Article continues below advertisement
The 22-year-old — who made a bold fashion statement rocking a blue and white dress on the red carpet — used his performance to pay respects to Michael Jackson's "Remember The Time" music video during the Egyptian-themed set, which saw him ascend to the throne. At the end of the song, he kissed one of his male backup dancers.
The steamy production sparked criticism, which prompted the "Old Time Road" crooner to defend himself on Twitter. "Y'all hate yourselves so much. Y'all live your lives trying your best to appease straight ppl," Lil Nas X — born Montero Lamar Hill — responded to a since-deleted tweet. "Y'all are uncomfortable with what i do because y'all are afraid they will be uncomfortable with you.Work on yourselves, i love who i am and whatever i decide to do. get there."
Article continues below advertisement
Article continues below advertisement
"We are 4 months in and people are still acting surprised that i am being gay and sexual in performances of a song about gay and sexual s**t," he wrote in another tweet. "Like the song is literally about gay sex what y'all want me to do play the piano while baking a cake?"
Article continues below advertisement
"You're so insecure about your sexuality you're over compensating for it every chance you get. Gay people who know themselves don't constantly have to remind everyone that they are gay," one user told Lil Nas X. "You're right i am insecure about my sexuality. i still have a long way to go. i've never denied that. When you're conditioned by society to hate yourself your entire life it takes a lot of unlearning. Which is exactly why i do what i do," the singer — who came out as gay in July 2019 — responded.
Article continues below advertisement
"that's not my problem, stop letting ur kids watch the bet awards n***a put on cocomelon," he hit back at concerns about children seeing the performance.
Article continues below advertisement
Article continues below advertisement
Despite the naysayers, some fans offered their support to the artist.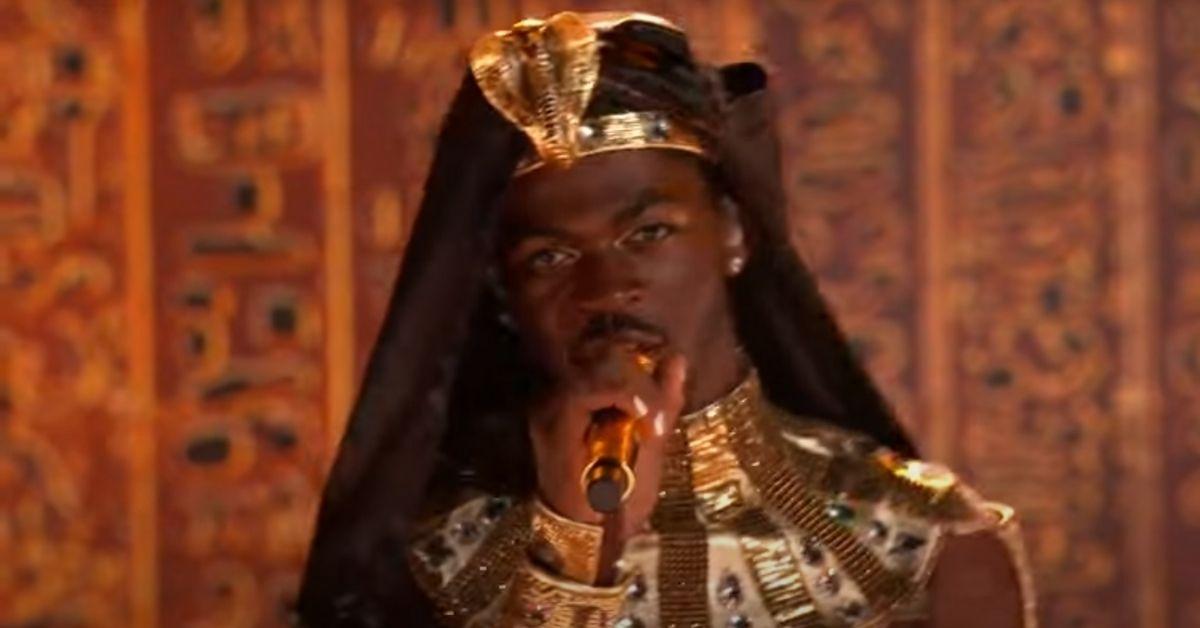 Article continues below advertisement
"you are a fantastic human being and normalizing being openly, visibly LGBTQ now helps so many now and in the future. people are resistant to change and to our culture accepting things that oppressive religions tell them not to. that's why they're so loud. these types of people," one gushed.
"Awww babe well you couldn't tell one bit. You are an ICON," another wrote.
Article continues below advertisement
"dont listen to them, even despite you having a hard time you still did such an amazing performance and i loved every bit of it. you are such an amazing person and i love you!! continue to be you!!" a third fan commented.
Article continues below advertisement
"if you don't push yourself outside of your comfort zone you will never grow," he responded to a fan who asked why he made himself do the performance if he was so nervous.
Ahead of the event, Lil Nas X hinted that his performance would be a showstopper, telling Entertainment Tonight, "I can't give you much, but it's going to be the best one. No offense to all the other performers. Yeah. I mean it though, I mean it."