NEWS
Did Tekashi 6ix9ine Slide Into Lil Nas X's DMs? Rappers Are Putting Each Other On Blast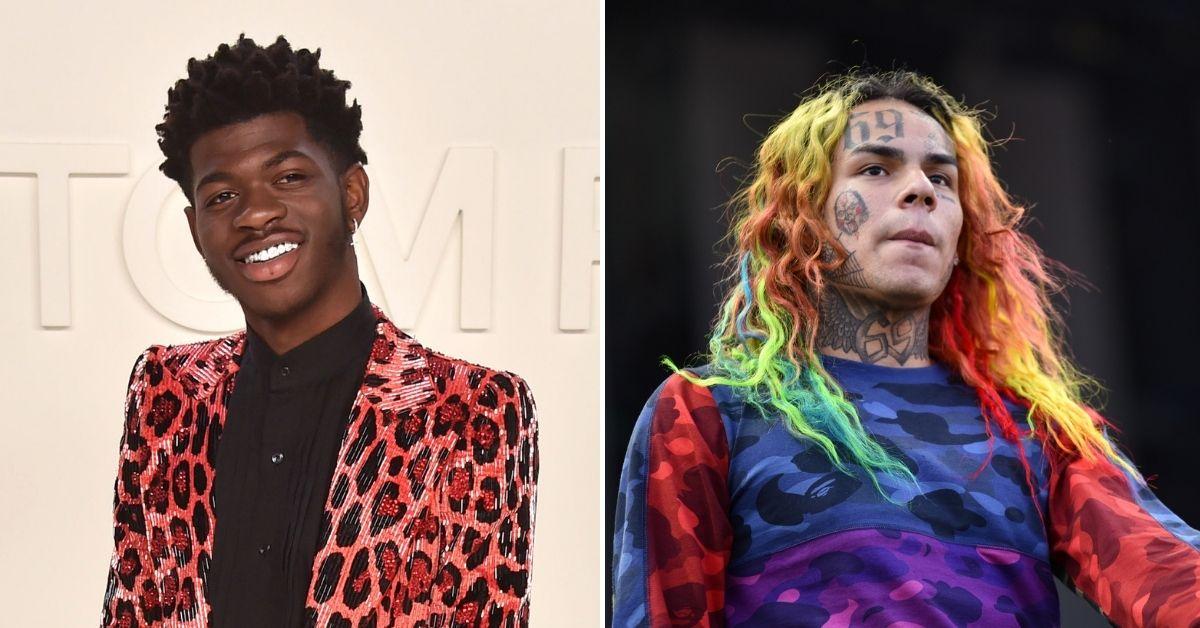 A new social media feud has erupted between rappers Lil Nas X and Tekashi 6ix9ine after Tekashi made a dig at the "Old Town Road" singer's sexuality.
After an Instagram user posted a picture of a New York Post headline reading, "China makes COVID-19 anal swabs mandatory for foreigners," Tekashi commented on the pic, writing: "Lil Nas X entered the chat."
Article continues below advertisement
Lil Nas X, who was born Montero Lamar Hill and who is openly gay, shot back with a TikTok video implying that Tekashi slid into his DMs on Instagram.
"This you?" he captioned the post. The clip started with Tekashi's original remark, and then the 21-year-old followed up with DMs he allegedly received from Tekashi. "Yo," the first message from October read. "Gonna be in ya city soon what you doing lol?" Tekashi allegedly asked Nas X last month.
Article continues below advertisement
Article continues below advertisement
While Instagram does allow users to delete messages, it's not clear whether Tekashi actually did DM Lil Nas X or not.
Lil Nas X came out as gay in 2019. "The honest truth is, I planned to die with the secret," he told the Guardian in 2020. "I 100% want to represent the LGBT community."
Last month, Tekashi had a spat with Meek Mill outside an Atlanta nightclub. Meek Mill claimed that Tekashi had been waiting outside for him, which Tekashi denied. While the pair both shouted at each other, they did not have a physical altercation.
The feud began after Mill dropped a song to diss "snitches" after Tekashi reportedly testified against fellow members of a gang to get out of a lengthy prison sentence. He served less than two years behind bars.