PHOTOS
Lisa Rinna Puts On A Brave Face Alongside Husband Harry Hamlin & Daughter Amelia At 'The Hot Zone' Premiere Following Mom Lois' Death: Photos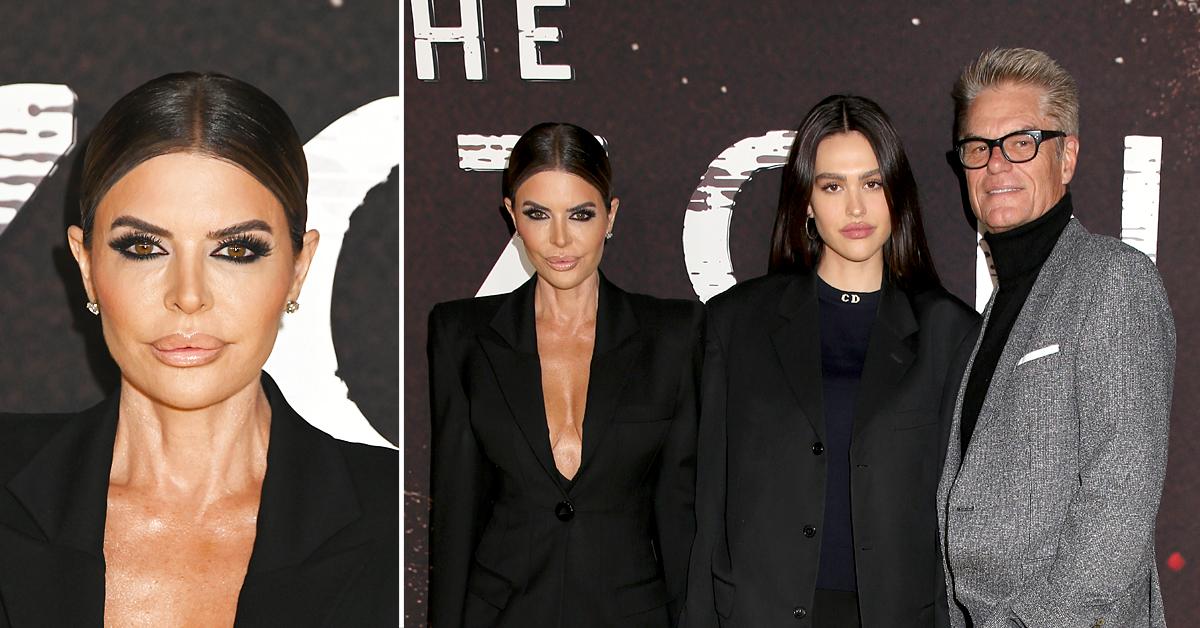 Lisa Rinna stepped out for her first red carpet appearance since losing her mom Lois — and the reality star looked more fierce than ever.
Article continues below advertisement
One week after Rinna's daughter, Amelia Gray Hamlin, shared the heartbreaking news on social media, she joined her mom and dad Harry Hamlin for the premiere of Nat Geo's The Hot Zone: Anthrax on Monday, November 22, at Jazz At Lincoln Center in New York City.
While Amelia was in attendance for the season two premiere — given her dad, 70, is in the anthology drama — the model's sister Delilah was absent, as she was recently hospitalized for an accidental prescription pill overdose. (Earlier this month, the 23-year-old revealed she became dependent on Xanax and other drugs after a doctor overprescribed her the medication that was intended to treat her multiple ailments.)
Article continues below advertisement
Meanwhile, three of the four famous family members were able to put on brave faces while publicly stepping out for the first time since the death of Rinna's beloved mother, who made several appearances on Real Housewives of Beverly Hills.
On Monday, November 15, Scott Disick's ex-girlfriend shared a series of photos of her grandma, writing: "My guardian angel for the rest of time.. I love you so much my Lolo… you were and will always be much more than a grandma to me.. you were my best friend. My strength. My rock. My everything."
Article continues below advertisement
"Your laughter never failed to light up any room you ever walked in. Anyone who got the pleasure to meet you was so blessed.. there will never be anyone like you. Thank you for being the strength our family needed," the brunette beauty, 20, continued. "Thank you for teaching us what it means to be a strong woman… and just like that.. you're back with Frank.. I know they're having a party for you.. and you are dancing your way through heaven… you'll never be gone… 'I did it my way..' 'Me too.' 5:05 am."
Days before the Bravo star's mother took her last breath, Rinna took to Instagram to candidly talk about the process of losing someone. "Nobody tells you how to do this, there's not a handbook, there's never a way to be ready to let go," Rinna emotionally shared via her Instagram Story.
Article continues below advertisement
"We're just not taught that death is OK, it's never talked about, we're never told it's OK to let go," the mother-of-two — who revealed her mom suffered a stroke the day before — continued. "It's like a crash course all of a sudden when one of your loved ones are in this position."
Despite mourning the loss of Lois, Rinna and her family stunned on the red carpet.
Article continues below advertisement
Scroll through to see photos of the trio stepping out.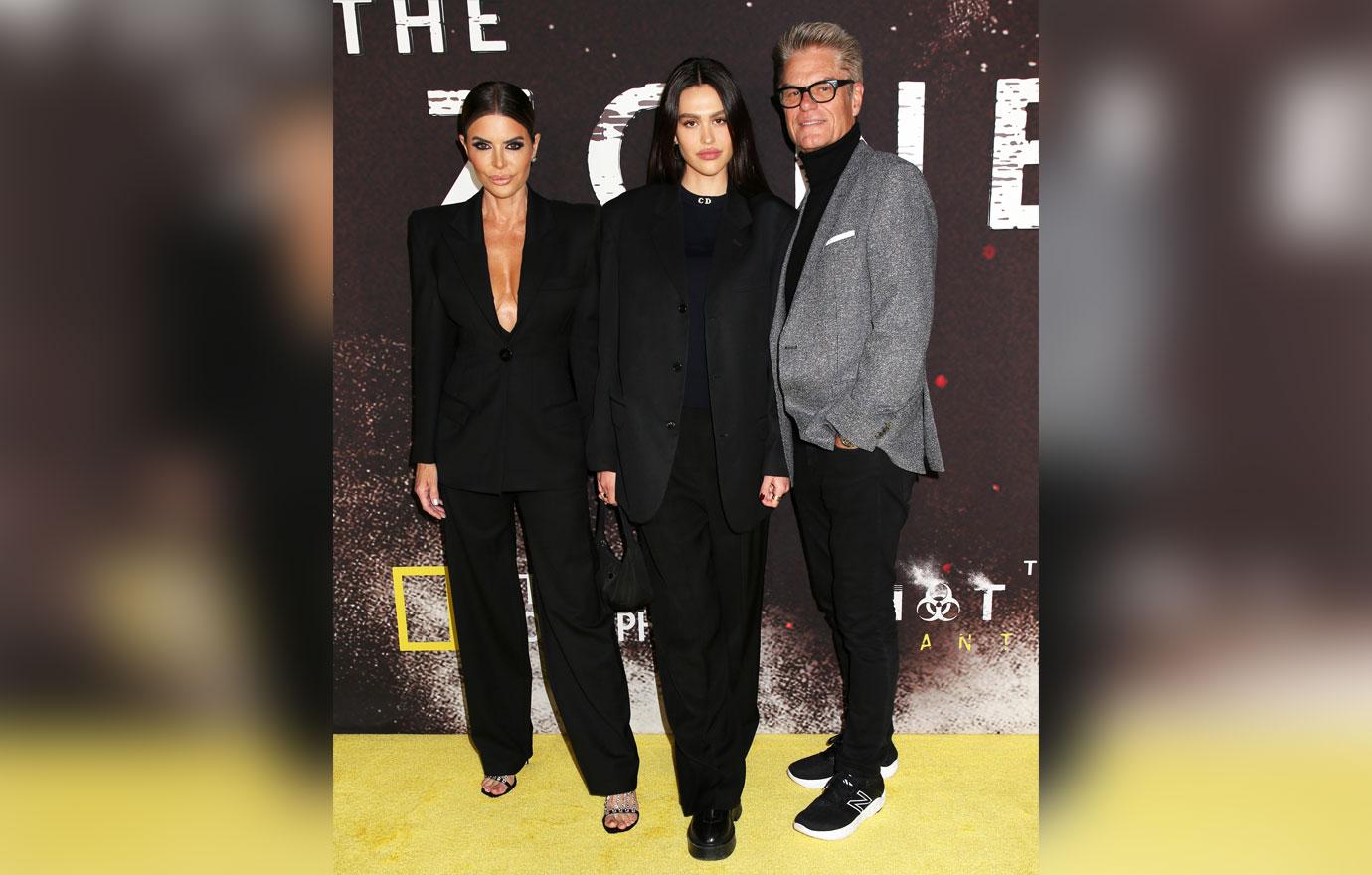 Both Rinna and her youngest daughter opted for black pant suits, but differentiated their looks with their own personal styles.
Article continues below advertisement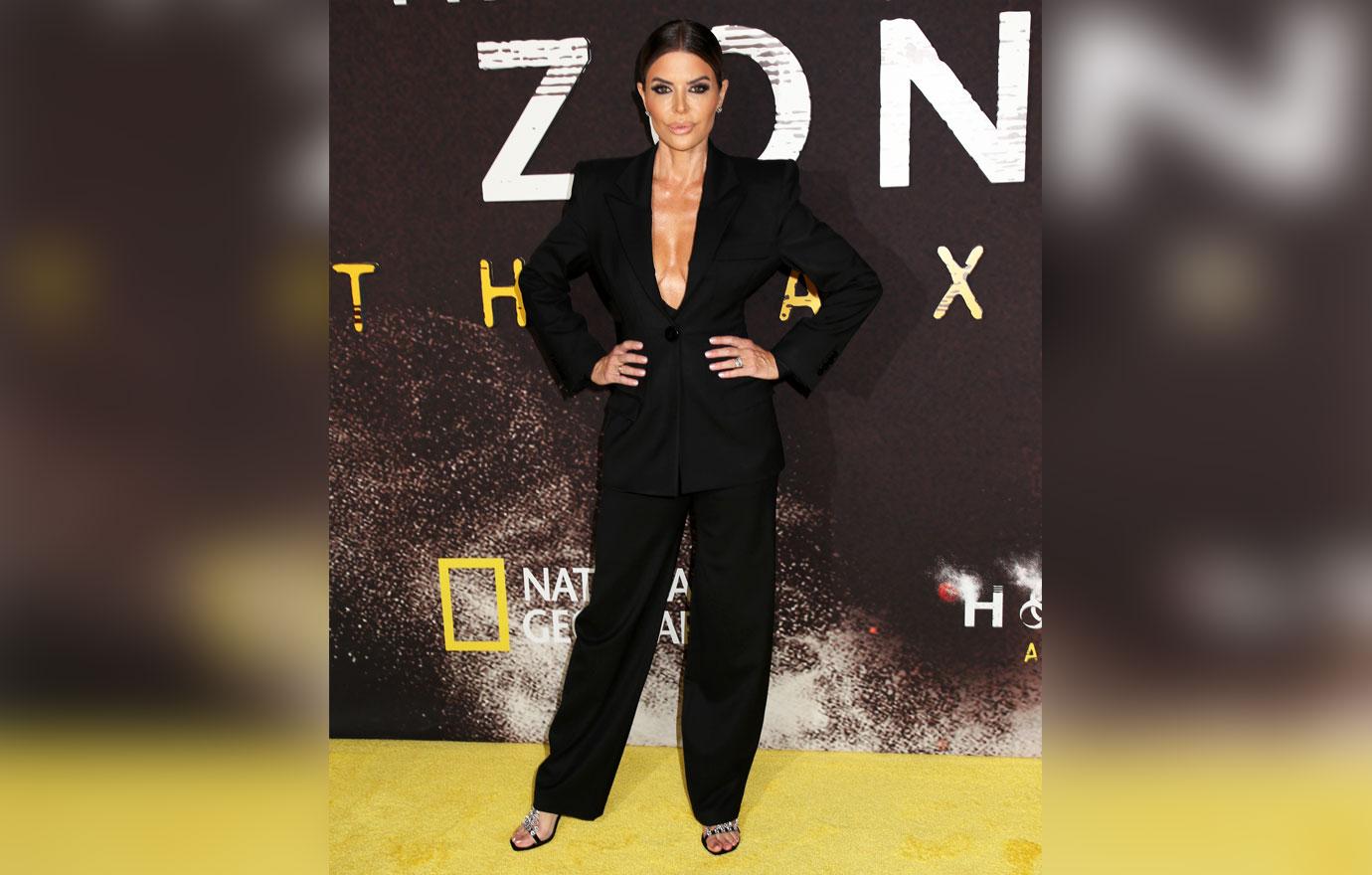 58 never looked so good! The actress showed off her cleavage while rocking a tailored black suit and strappy heels.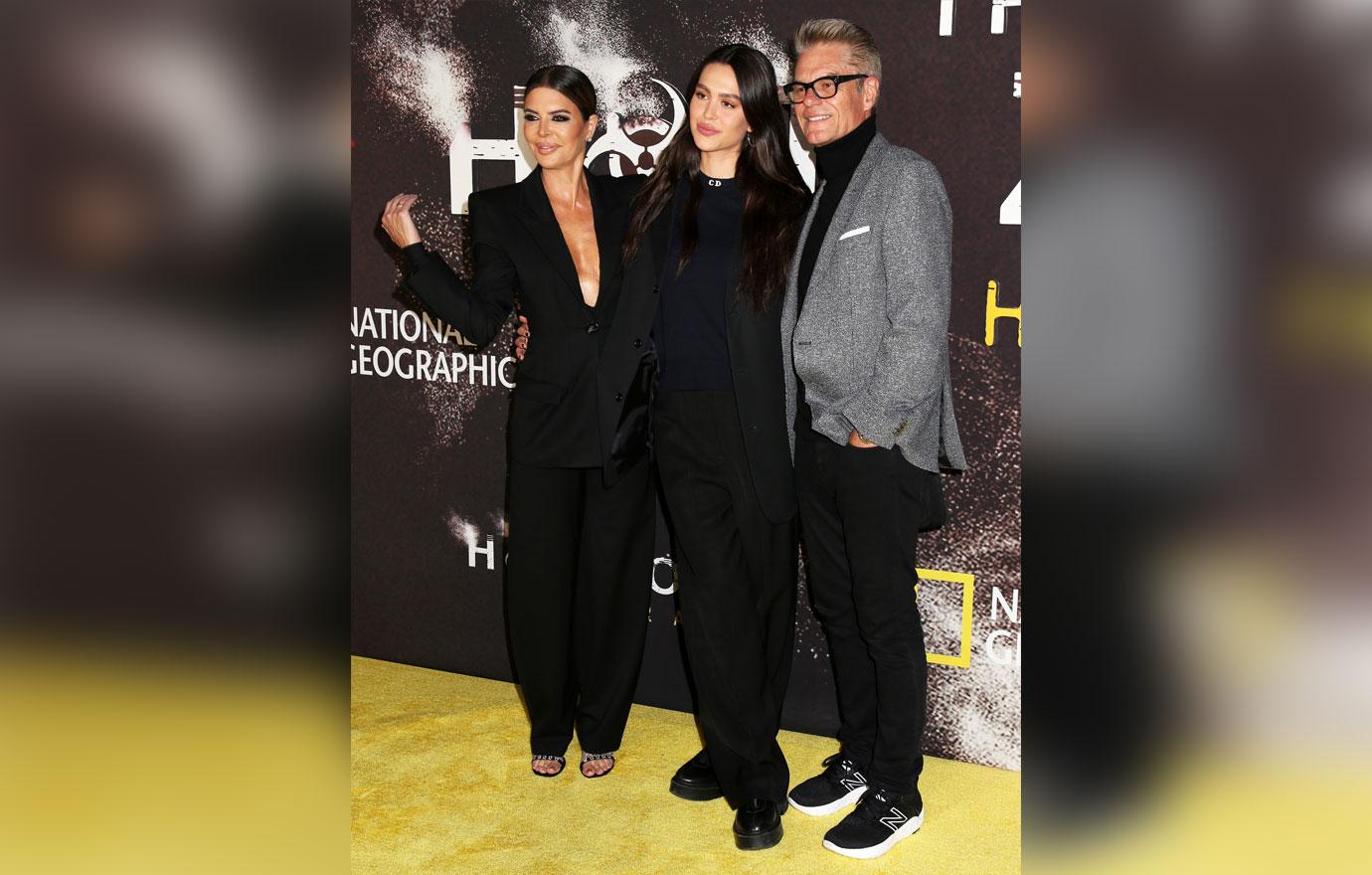 Amelia opted to wear a black sweater under an oversized black suit paired with black boots.
Article continues below advertisement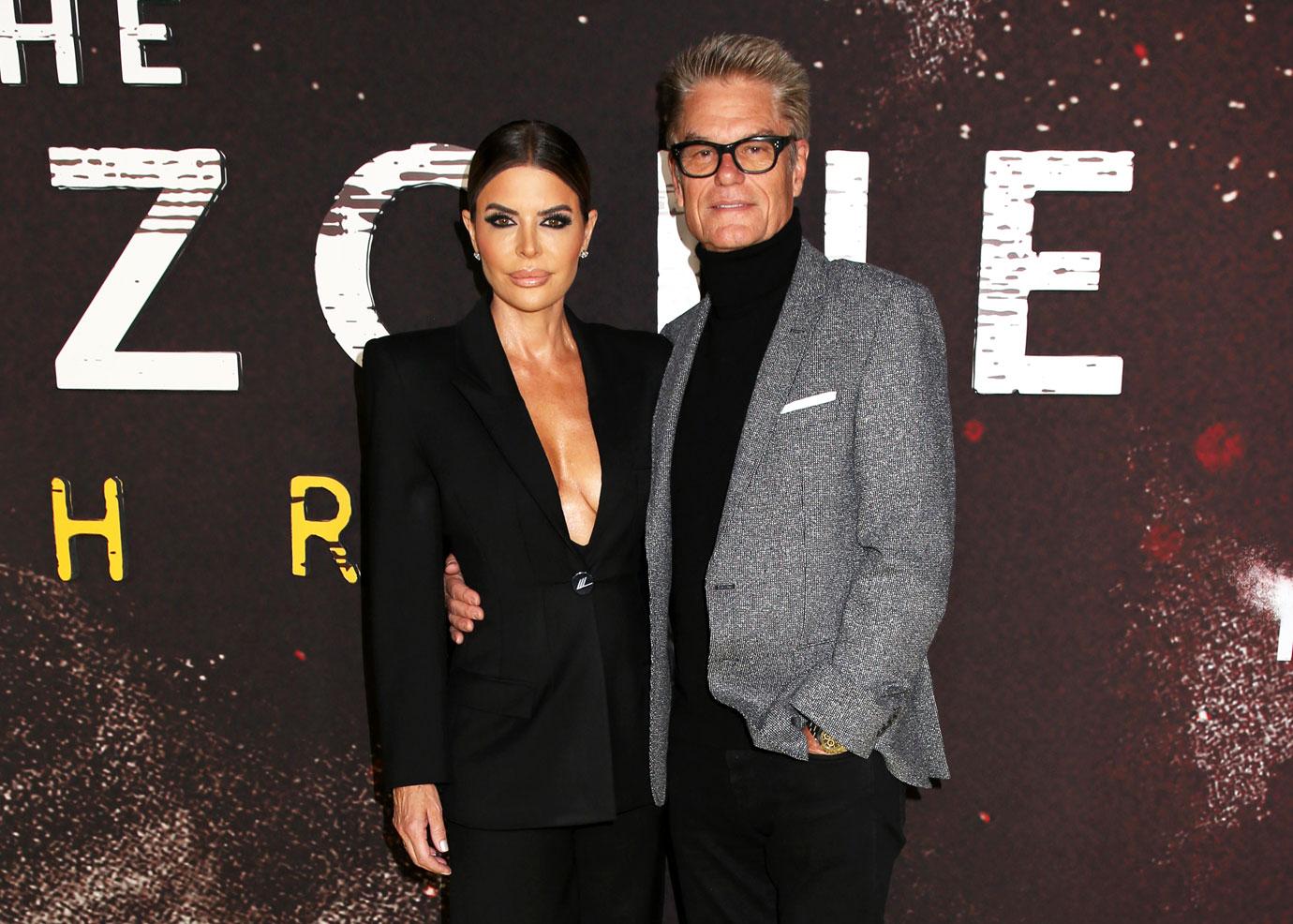 Keeping with the theme, Harry wore black fitted jeans with a black turtleneck under a gray sport coat.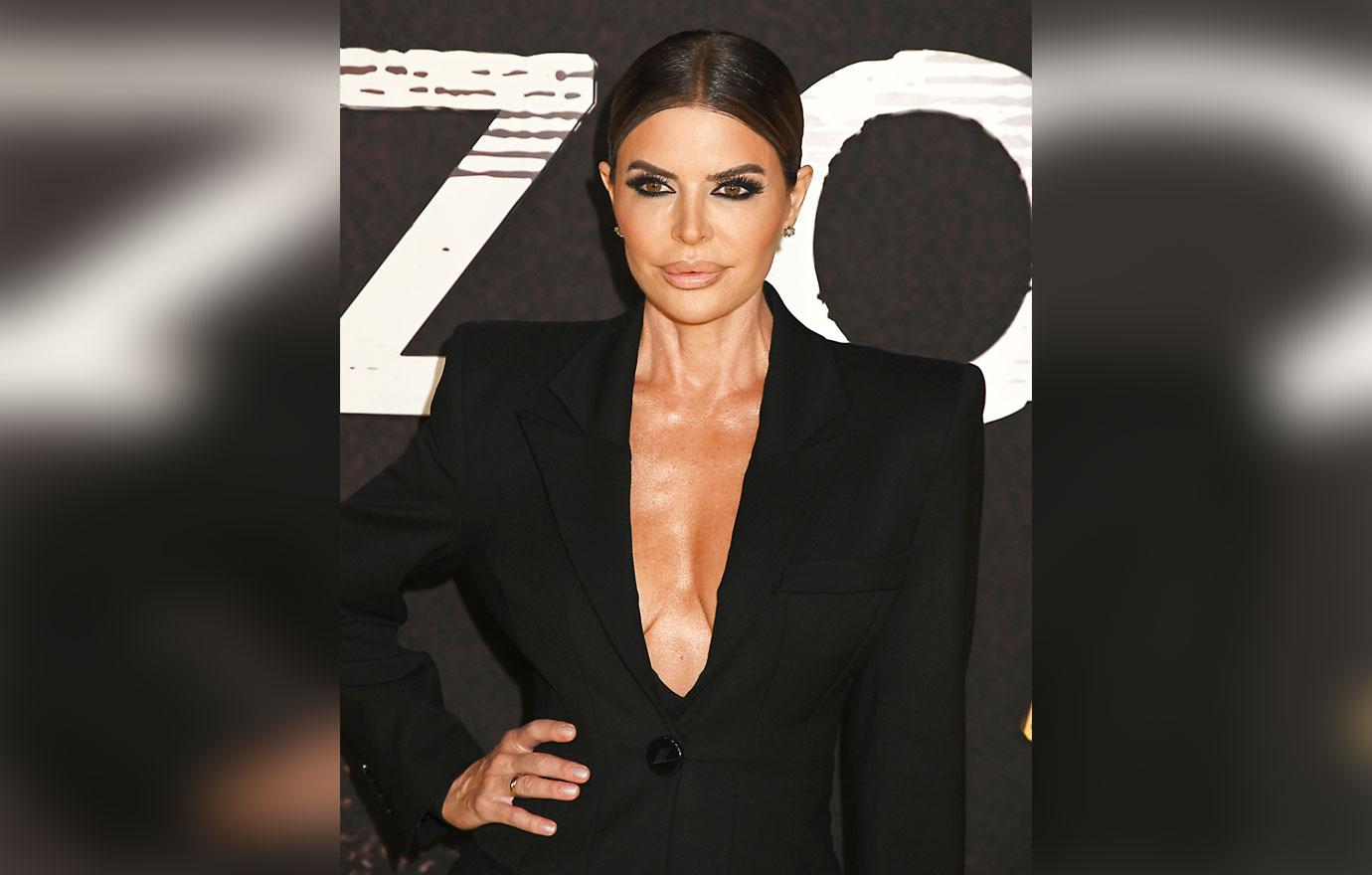 With her hair pulled back into a clean, tight bun, Rinna smized for the cameras.