NEWS
From TikTok To YouTube, Social Media Stars Will Battle It Out In The Boxing Ring — Here's How To Watch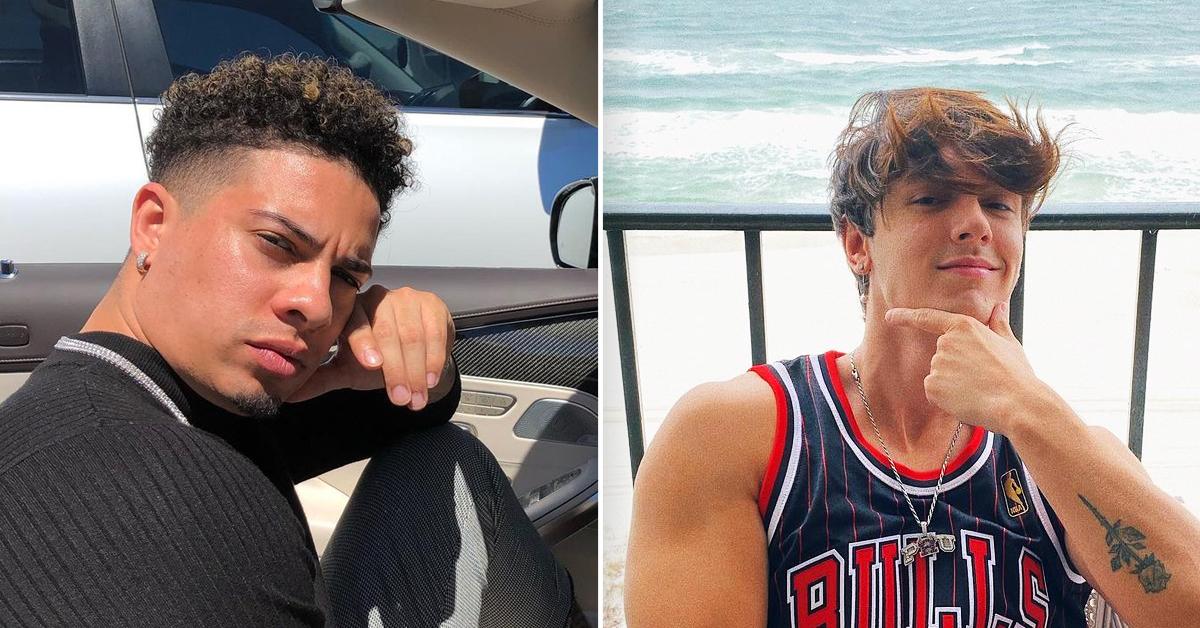 A new source of entertainment has finally arrived! LiveXLive just announced Social Gloves: Battle of the Platforms, a live boxing event between the top social media stars from TikTok and YouTube.
The mega entertainment event is sure to be a can't-miss spectacle with Gatsby-esque over-the-top production, pitting beloved rising social media stars against each other.
Article continues below advertisement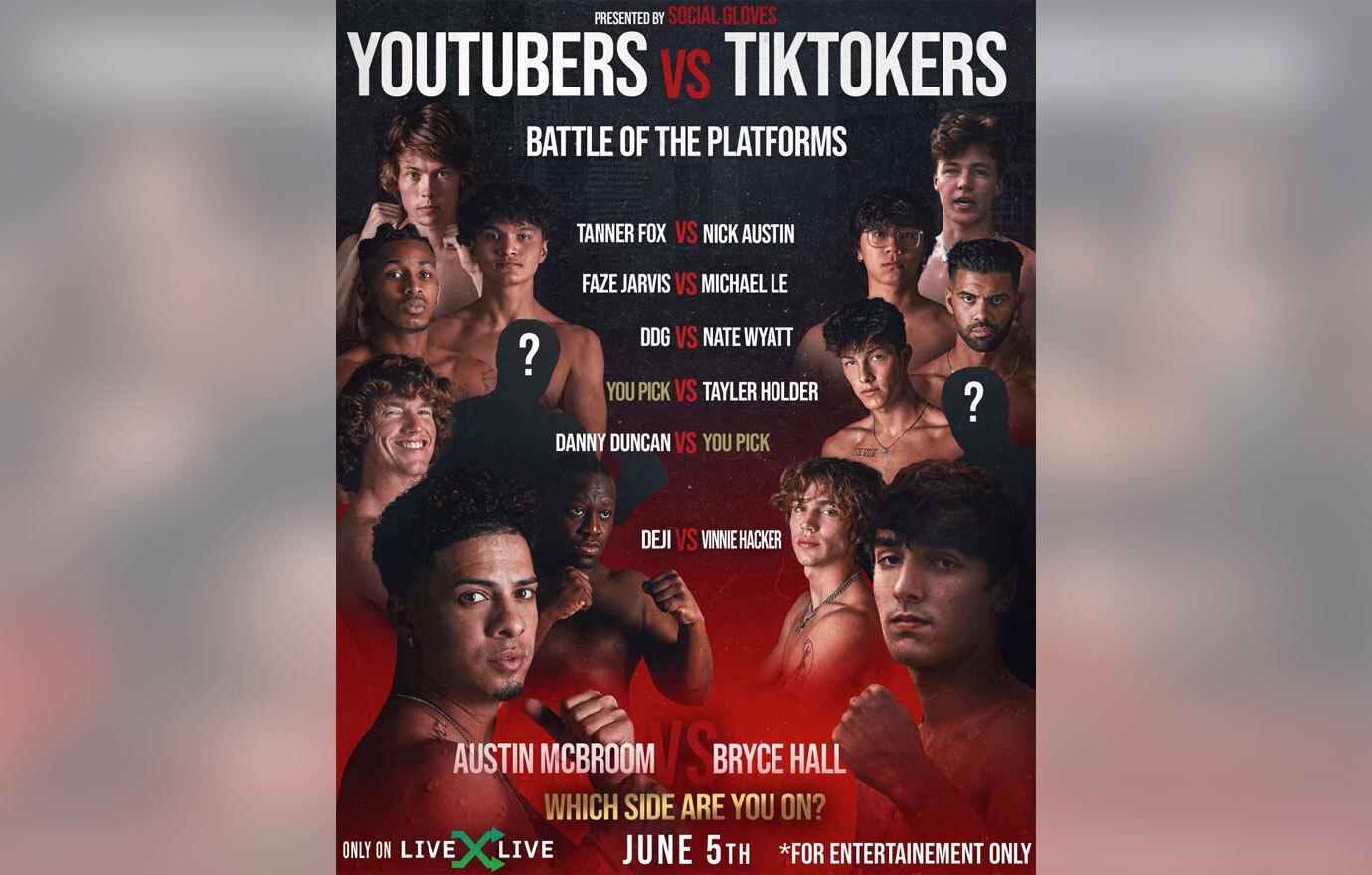 Austin McBroom, founder of The ACE Family, and Bryce Hall, rising YouTube celeb, will fight it out as the main event, with additional matches including: Danny Duncan, DDG, Deji, FaZe Jarvis, Michael Le, Nate Wyatt, Tanner Fox, Tayler Holder and Vinnie Hacker.
While the venue has yet to be announced, the company will likely abide by COVID-19 guidelines and limit the audience to 25-50 percent capacity. Furthermore, the LiveXLive will sell pay-per-view tickets to the live streaming production, which will include content curation through announcers, commentary as well as possible participant interviews.
Article continues below advertisement
"This event is a perfect storm of celebrity, social media, technology, digital marketing, pop culture and, at the end of the day, good old Hollywood 101 celebrity and industry magic," executive producer Paul Cazers shared in a statement. "Every component of this singular moment is architected to be a larger than life spectacle and drive viewers across the planet through all social media platforms. Every model that we're seeing is tracking this to be the largest PPV event in history."
LiveXLive has even more to offer, as they announced Music Lives 2021, which will return March 26-27 with 100 artists and 50 hours of non-stop music, free to stream live.
Additional information about Social Gloves: Battle of the Platforms — including tickets, PPV information and merchandising — will be announced in the coming weeks.