STYLE
Watch Kendall & Kylie Jenner Get 'Drunk' To Do Their Makeup In New Hilarious YouTube Video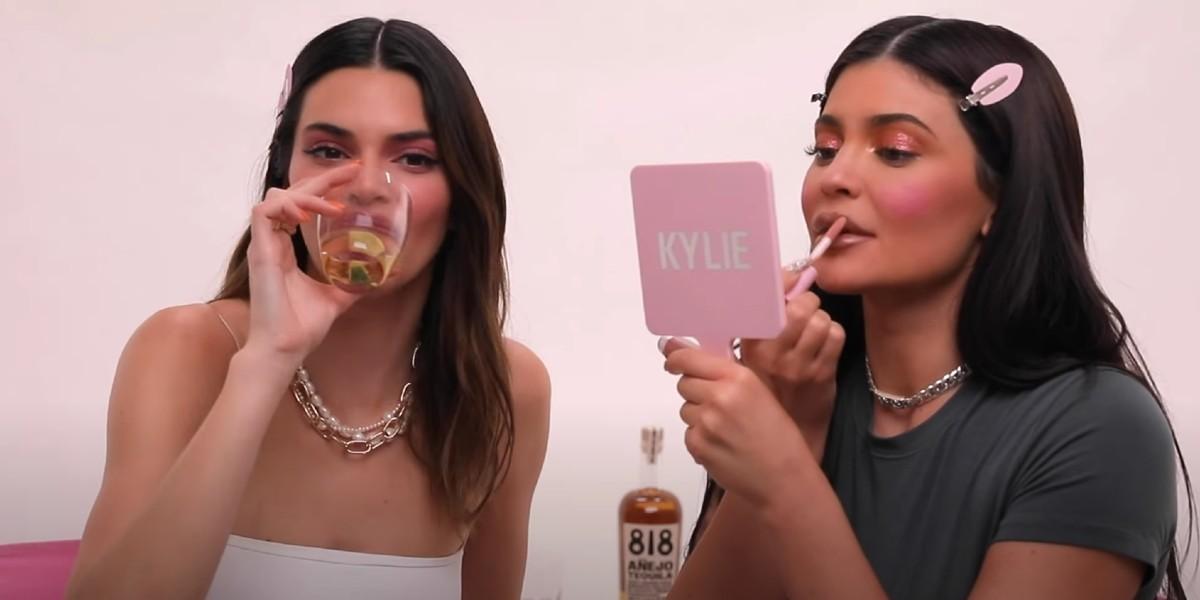 We've all been there — knocking back a few drinks while doing our makeup before a big night out.
On Wednesday, March 17, Kendall Jenner joined her little sister Kylie Jenner on her YouTube channel for a hilarious beauty tutorial video entitled, "Drunk Get Ready With Me."
Article continues below advertisement
Article continues below advertisement
Now one of the world's top models, Kendall remembered feeling insecure in high school because of her struggles with acnes.
"I remember the summer before 9th grade is when my acne went crazy. I was like, 'F—k I'm going into high school and this one guy's really hot and I'm going to ruin all my chances,'" she recalls in the video.
"Point of the story is, I would have so much acne and I would try and do my makeup even though I knew nothing about makeup. I remember every morning we would show up to school, we'd walk up the stairs and I'd look at you and be like, 'Can you see my acne?' Clearly you could see my acne. It's bumps on your face, but every day you would say, 'No, you look beautiful,'" the 25-year-old said to Kylie, who began to cry.
Oh man, the tequila looks like it's starting to hit at this point.
BACK ON THE MARKET AT 40? SEE KIM KARDASHIAN'S 10 SEXIEST PHOTOS
Article continues below advertisement
"I knew it was your biggest insecurity and every time, like clockwork … you would ask," the 24-year-old echoed after taking her fifth shot. "It always made me so sad to hear you talk about it."
"It actually shifted my day. Bible," Kendall responded. "I would go into school and be like, 'Okay, I'm the only one who sees it as bad as it is. If Kylie doesn't see it as that bad, then it must not be.' And it actually boosted my confidence."