NEWS
Lost Boy Entertainment: Small Dorm Room Beginnings To A Multi-Million Dollar Company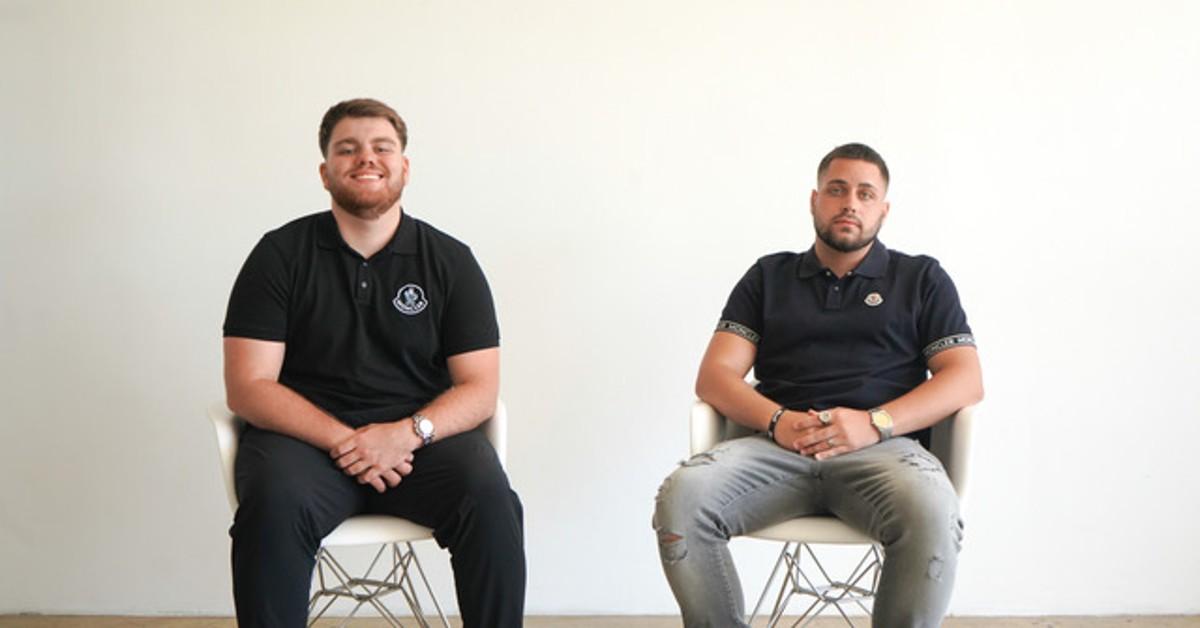 Lost Boy Entertainment LLC has quickly become one of the most popular public relations and digital marketing firms in the entertainment industry.
The multi-million dollar company was originally formed in Madison, Wisconsin, beginning in a college dorm as both Cofounders Christian Anderson and Bryce Vander Sanden were studying at the University Of Wisconsin La Crosse.
Article continues below advertisement
Originally pursuing a marketing degree, Anderson began offering marketing and public relations services to a small list of clients, all coming from referrals, one after the other. "I spent months just researching music marketing and press and publicity and watched what some of my favorite artists and celebs were doing. I caught on to their marketing methods pretty quick," explained Anderson.
What started out as a college dorm room hustle quickly evolved into a profitable, scalable business venture. The company went from a few dozen clients to hundreds, and hundreds have now evolved into thousands. "It's pretty crazy to say, but we've worked with over 5,000 people since we began our business," explained Cofounder Bryce Vander Sanden.
The company boasts an impressive list of clientele, including the likes of major corporations like Google, Target, Kool-Aid, and Procter & Gamble, which whom they collaborated on influencer marketing with. The firm also is credited for working with major music acts and labels like Snoop Dogg, Trippie Redd, Tory Lanez, and more. While the entrepreneurial duo and their company have become known for being marketing gurus online, they aren't only defined by their work in the entertainment space.
Anderson is most publicly known under his stage name Trust'N, an alias that has also become known throughout the online space, given the scope of his work in the PR industry. As an independent artist, Anderson has amassed millions of listeners online, charting multiple times. The singer is currently under a distribution deal with Create Music Group and recently announced the release date of his newest project, 'Neverland.' Set to come out on September 16th, the five-song EP is a follow-up collaboration with his long-time musical partner Bkwds.
Article continues below advertisement
Vander Sanden, on the other hand, brings a unique skill set to the table. As an original founder, Vander Sanden has a background in finance and accounting. "I dropped out my senior year, but Bryce and I decided he should keep going, so he actually got two degrees while running a full-time business. I was always really proud of him for that," explained Anderson.
And while Anderson and Vander Sanden's main focus is on the entertainment side of things, the Lost Boy empire expands beyond their work in entertainment. The duo founded Lost Boy Holdings, their investment management company, to act as the parent/umbrella company for all their businesses. A clothing brand (Lost Boy Clothing LLC), a record label (Lost Boy Records LLC), and an e-commerce branch (Lost Boy Logistics) are among the other companies owned and opened under this umbrella besides Lost Boy Entertainment.
While the founders have already seen a lot of success in multiple areas, they are keen to expand their business further. "We are always looking for more opportunities. As an entrepreneur, it's important not to limit yourself or what you can do. Doing a little bit of everything is key," explained Anderson.
The future for the company looks bright, and the owners look forward to reaching more people through a wide grasp across multiple industries.
You can find more info on Lost Boy Entertainment here: www.lostboyent.com