NEWS
Madonna Shows Off Her Diamond Grillz & Wears Lace Face Covering While Smoking Hookah — See The Bizarre Photos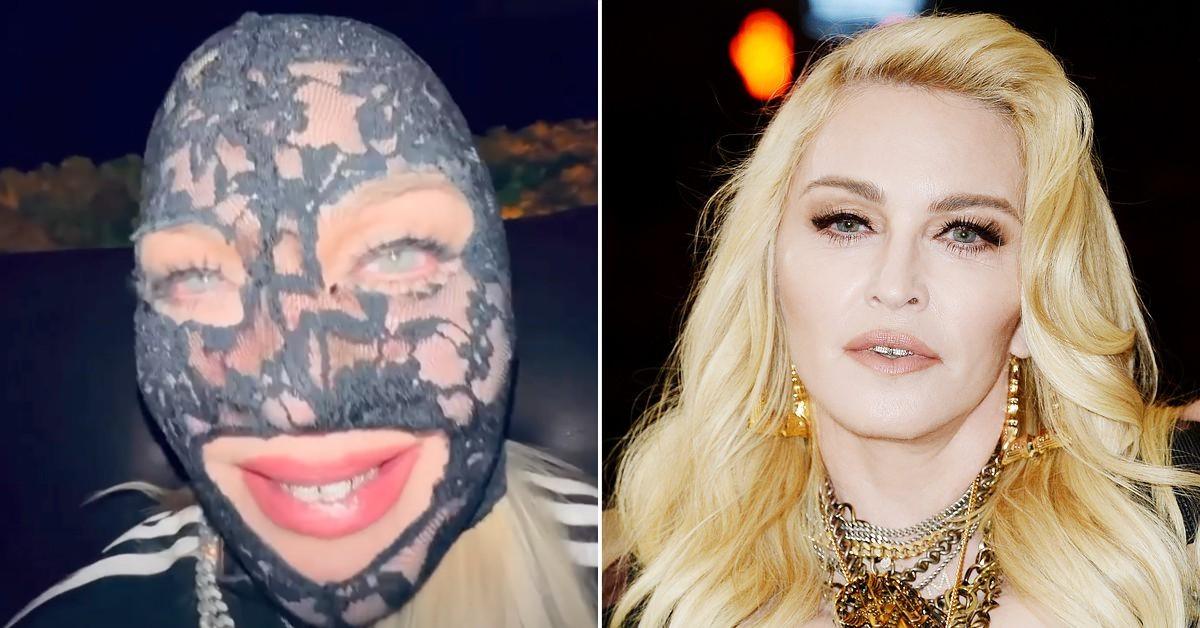 You can't tame this party girl! Madonna appeared to be having a ball over Memorial Day Weekend, as she shared footage of herself living it up after the sun went down.
In a post on her Instagram Story, the star was clad in a black Adidas sweater, countless silver necklaces, and most notably, a lace face covering that had holes for just her eyes and mouth.
Article continues below advertisement
In the post, the singer, 63, takes the hookah pen and exhales the smoke, and once it clears, she smiles and shows off her shiny grillz, zooming in up close to showcase her embellished teeth.
Beforehand, she posted on her Instagram feed that she went to a boxing match alongside 16-year-old son David Banda. "Family fight night 🥊♥️🥊♥️🥊♥️ #davidbanda #boxing," she captioned the set of snaps.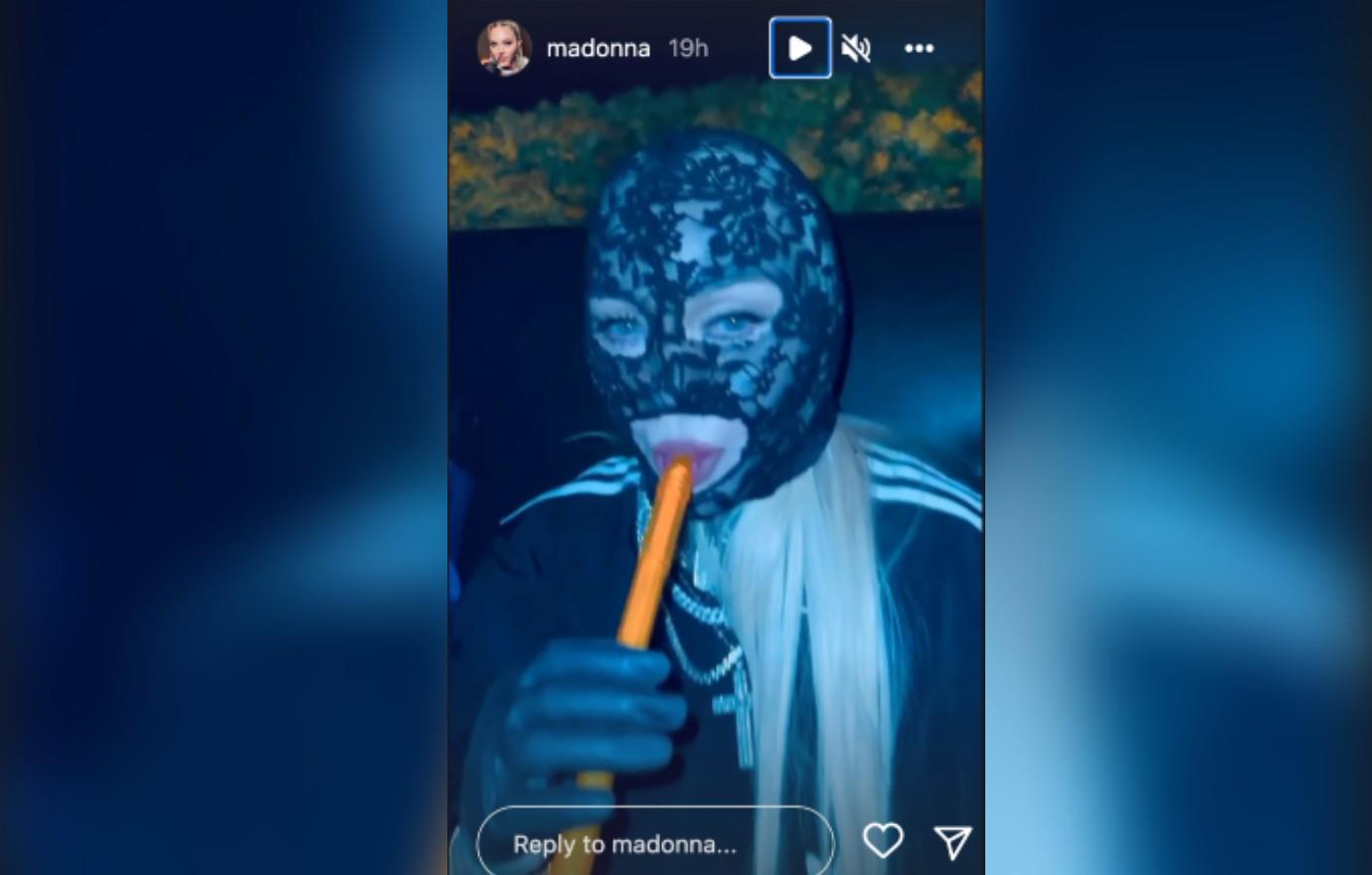 Article continues below advertisement
The mom-of-six's recent social media behavior has raised eyebrows, as she's been exhibiting some eccentric behavior and using heavy filters. She also turned heads with her new NFTs, which picture her completely in the buff and in odd scenarios, such as giving birth to an insect.
The "Holiday" crooner defend the controversial artwork, explaining the goal was to "investigate the concept of creation, not only the way a child enters the world through a woman's vagina, but also the way an artist gives birth to creativity."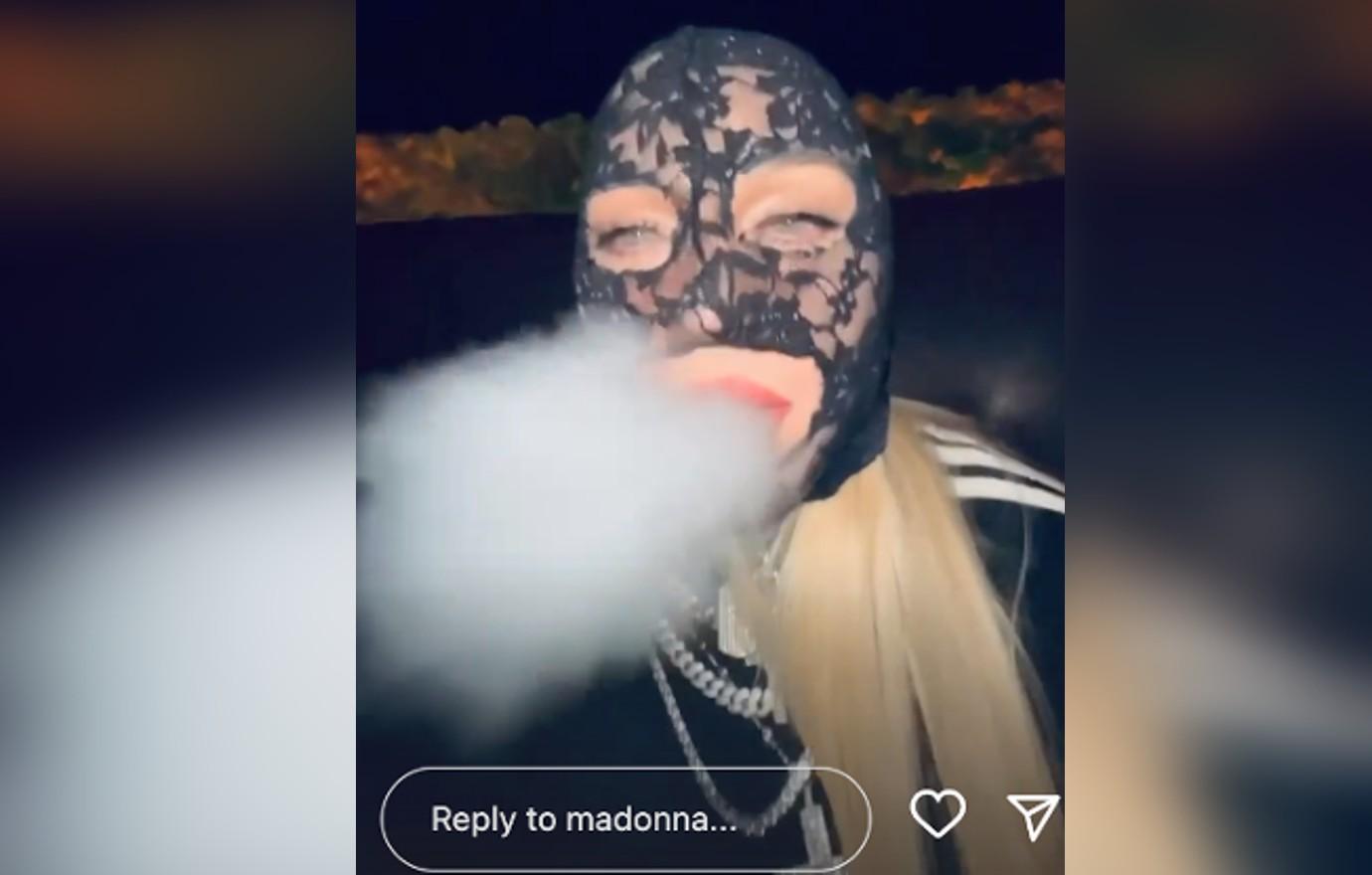 Article continues below advertisement
"I'm doing what women have been doing since the beginning of time, which is giving birth. But on a more existential level, I'm giving birth to art and creativity and we would be lost without both," continued the superstar. "I think it's really important that a lot of thought and conversation went into creating these videos. I say we need a forest with creepy crawly bugs coming out of me. Not often does a robot centipede crawl out of my vagina."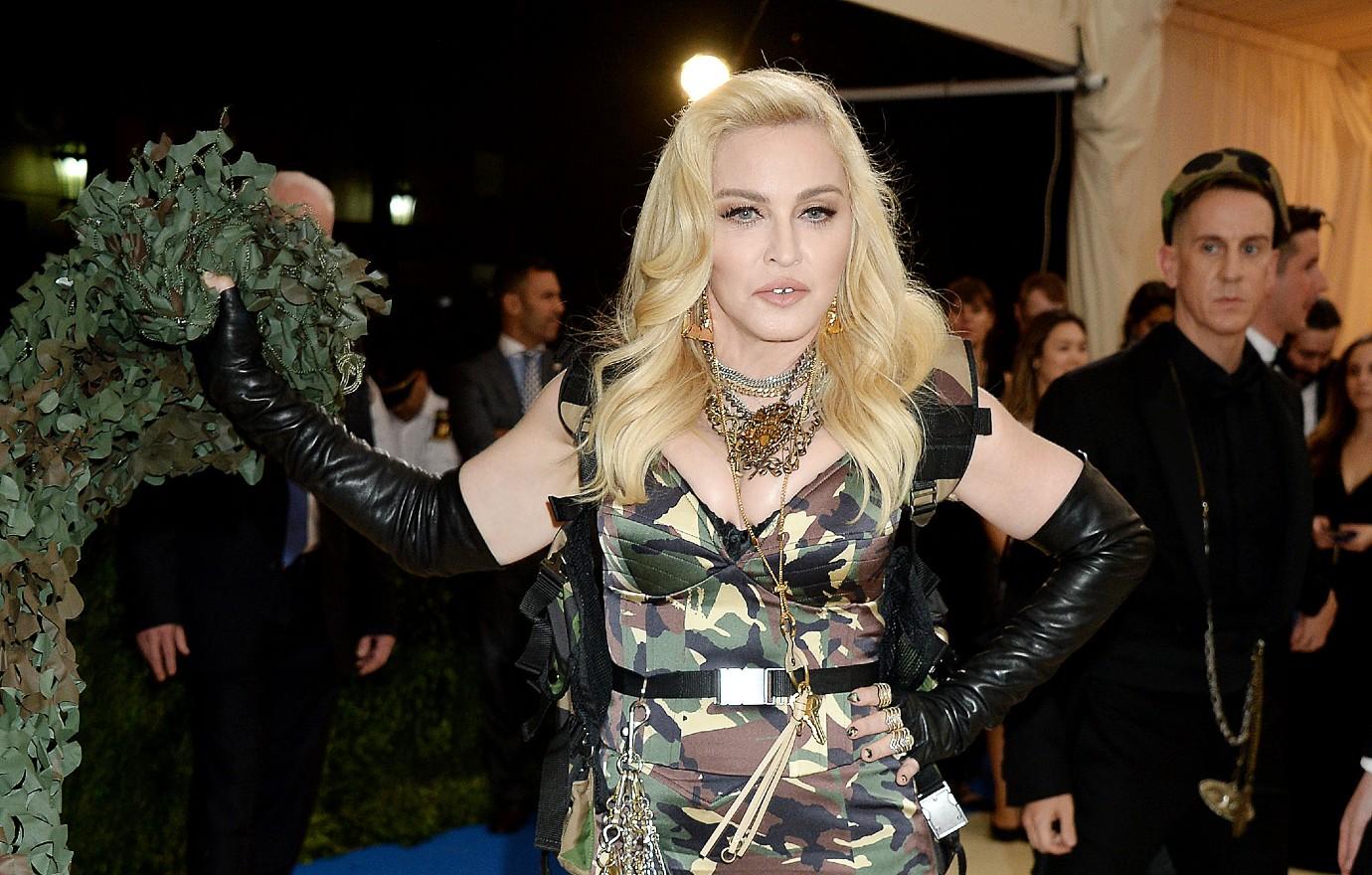 Despite her rationalization, her risqué antics caught the attention of Instagram, and she was blocked from going live on the app just the other day.
"I'm speechless," she declared when discovering she was temporarily banned. "They're being very mysterious about why. I don't know why. They're not giving me a reason. It's like a bureaucracy inside of a computer."