NEWS
Madonna Uses A Cartoon-Like Filter To Record Bizarre Video, Declares She Looks 'Really, Really Cute' — Photos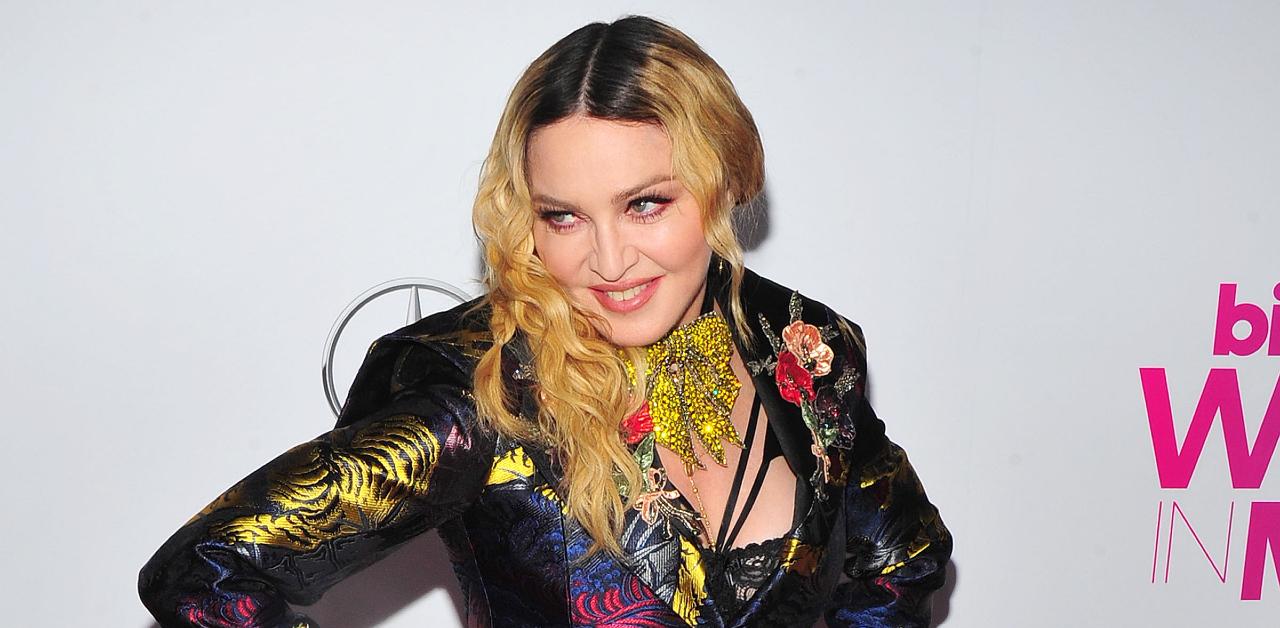 She's at it again. A week after Madonna freaked out fans by showing off big lips and a drastically different face on TikTok, the 63-year-old superstar posted a bizarre video to Instagram while using a wacky filter that gave her a plump pout, huge animated eyes, and dramatic eyebrows and lashes.
The odd clip — which she captioned "It's Been a Tough Week…….,,,,.,💕💕💕💕💕💕💕💕💕" — started off with the singer licking a cookie and drinking water, and she then says while touching her neck, "It's so horrible when you have something in your throat and you don't know what it is."
Article continues below advertisement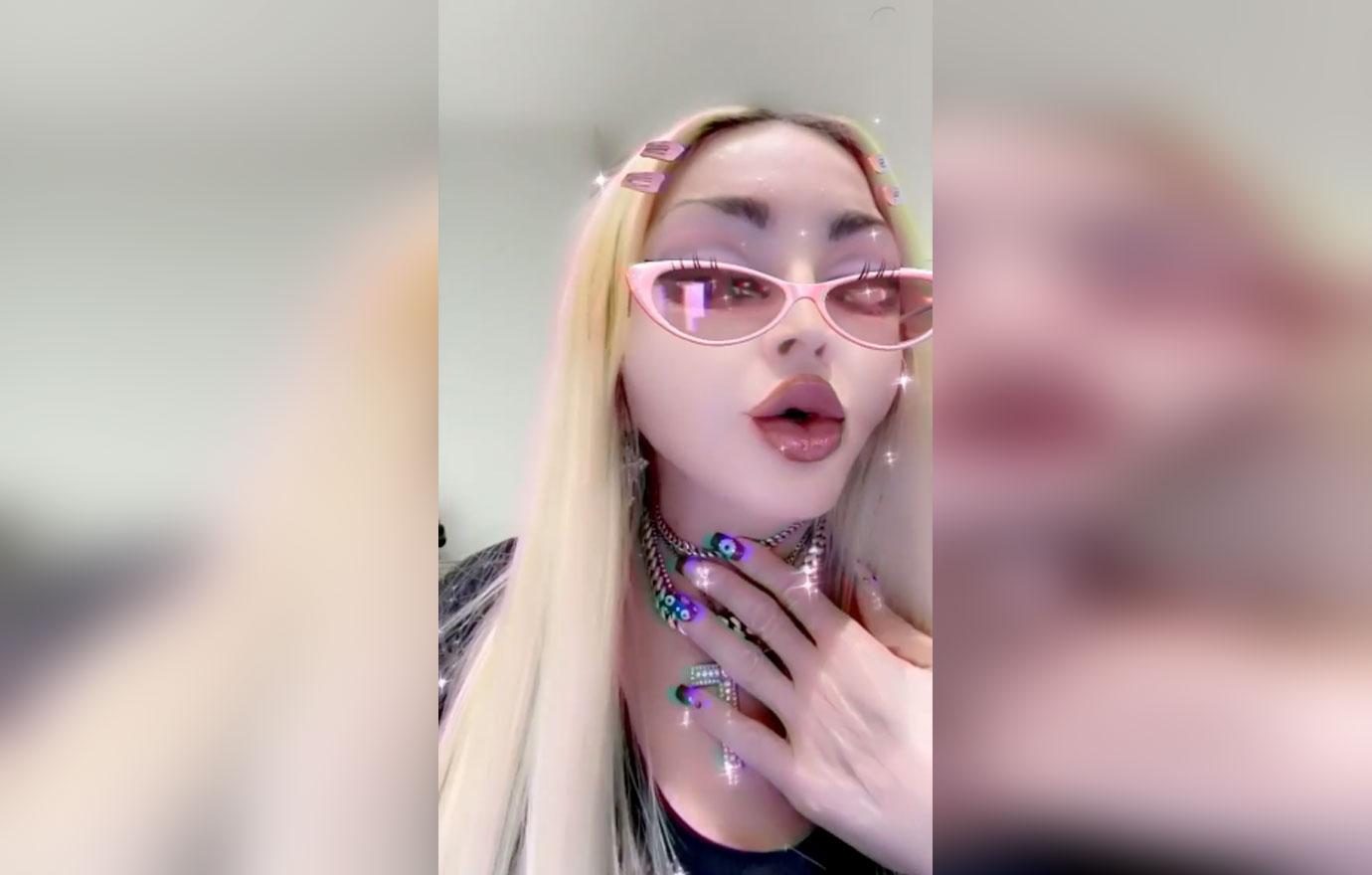 After a colleague made a joke, she replied, "No seriously, it's like some weird fur." Some giggling then ensued and she admitted, "That sounded bad." While touching her neck, she showed off her multiple necklaces, which she referred to as "ice links."
PLASTIC SURGEON WEIGHS IN ON MADONNA'S UNRECOGNIZABLE LOOK, SEE THE ICON'S DRASTICALLY CHANGING FACE OVER THE YEARS: PHOTOS
"They're so dope and they're not even real," the mom-of-six noted of the pieces, two of which were adorned with crosses. She then showed off her bold manicure and runs her fingers through her long blonde locks, adding, "But everything about this filter is real! It's really, really cute."
Article continues below advertisement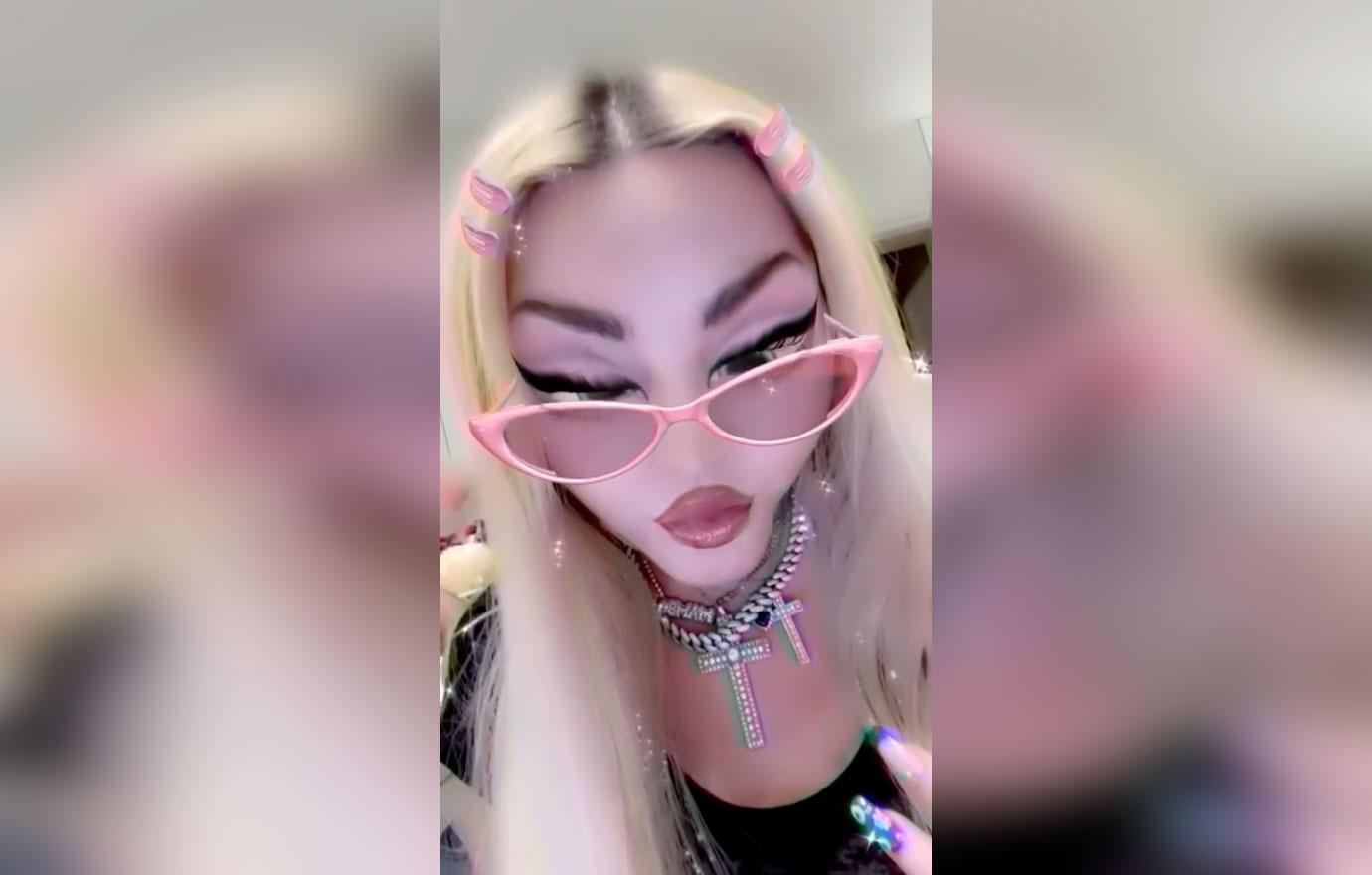 She wraps up her video by wiggling her tongue around and declaring, "I'm finished. Absolutely no regrets."
The eyebrow-raising video left fans divided: while one commented, "Why can't you just live naturally?" another wrote, "Literally the funniest person I know 👏😍😂."
Article continues below advertisement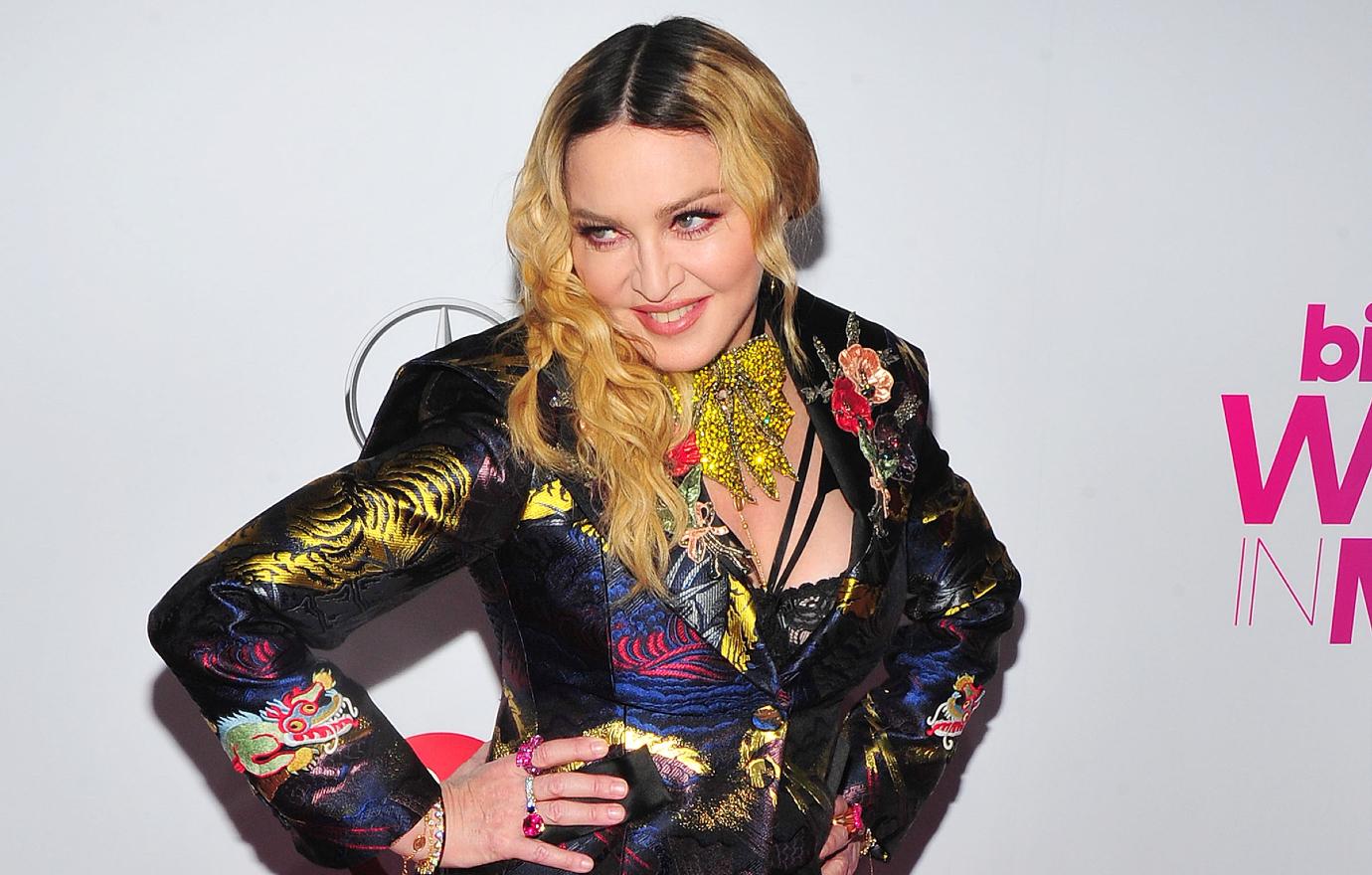 The star's recent social media posts have been alarming fans, as even when she got a tattoo just a week ago, she didn't mind bleeding in the process. She got the word "maman" — which means "mom" in French — inked across her wrist.
"I'm doing this for my mother. Cause when you give birth, what do you do? You bleed. This is all connected," she says in the clip as she winces and drinks wine as that tattoo artist gets to work. "My mother bled for me and so I'm bleeding for her. It's a family affair."