NEWS
Fans Appalled After 'Queen Of Photoshop' Madonna Holds Breasts & Flaunts Figure In Latest Snaps: 'What's Wrong With Her?'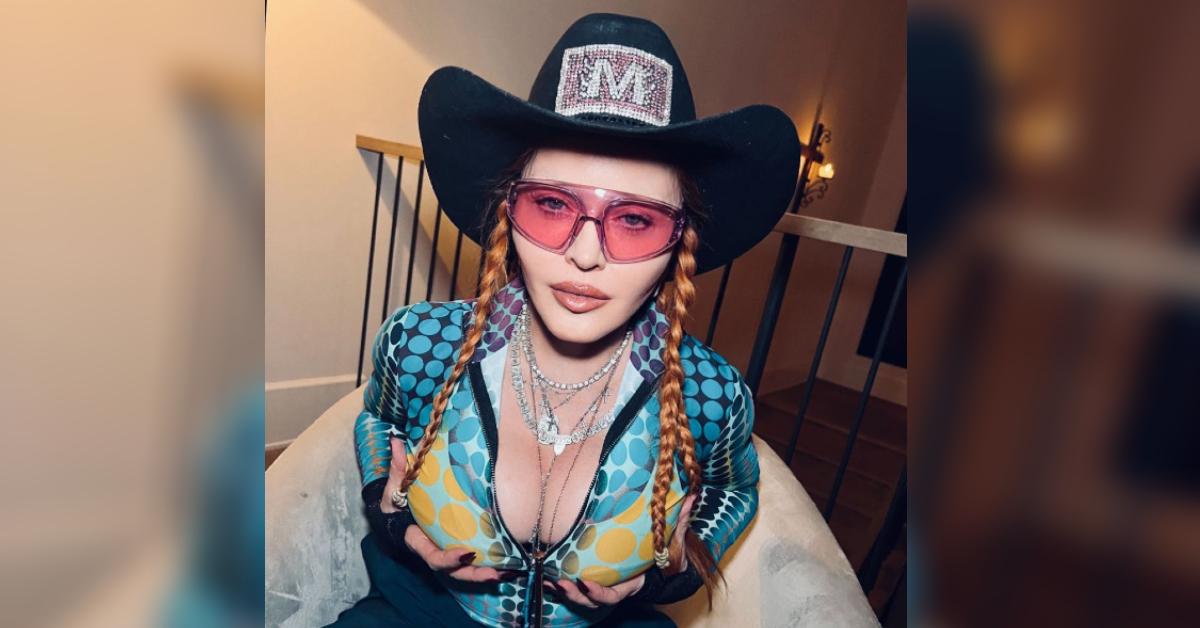 Once again, Madonna wants to make sure everyone can see her boobs.
The 64-year-old took to her Instagram Story with a series of NSFW photos on Thursday, December 15, in full rodeo glam.
Article continues below advertisement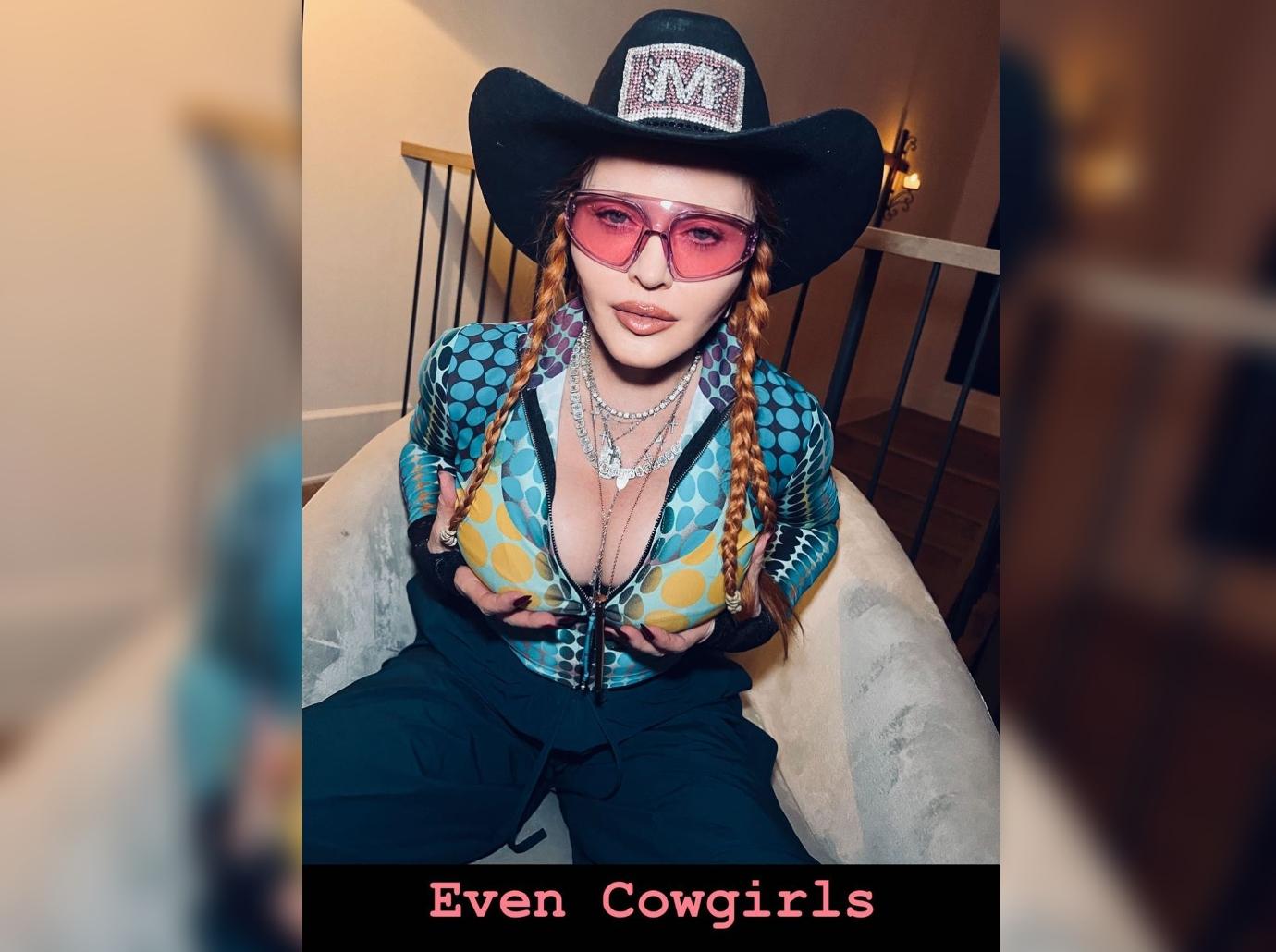 Article continues below advertisement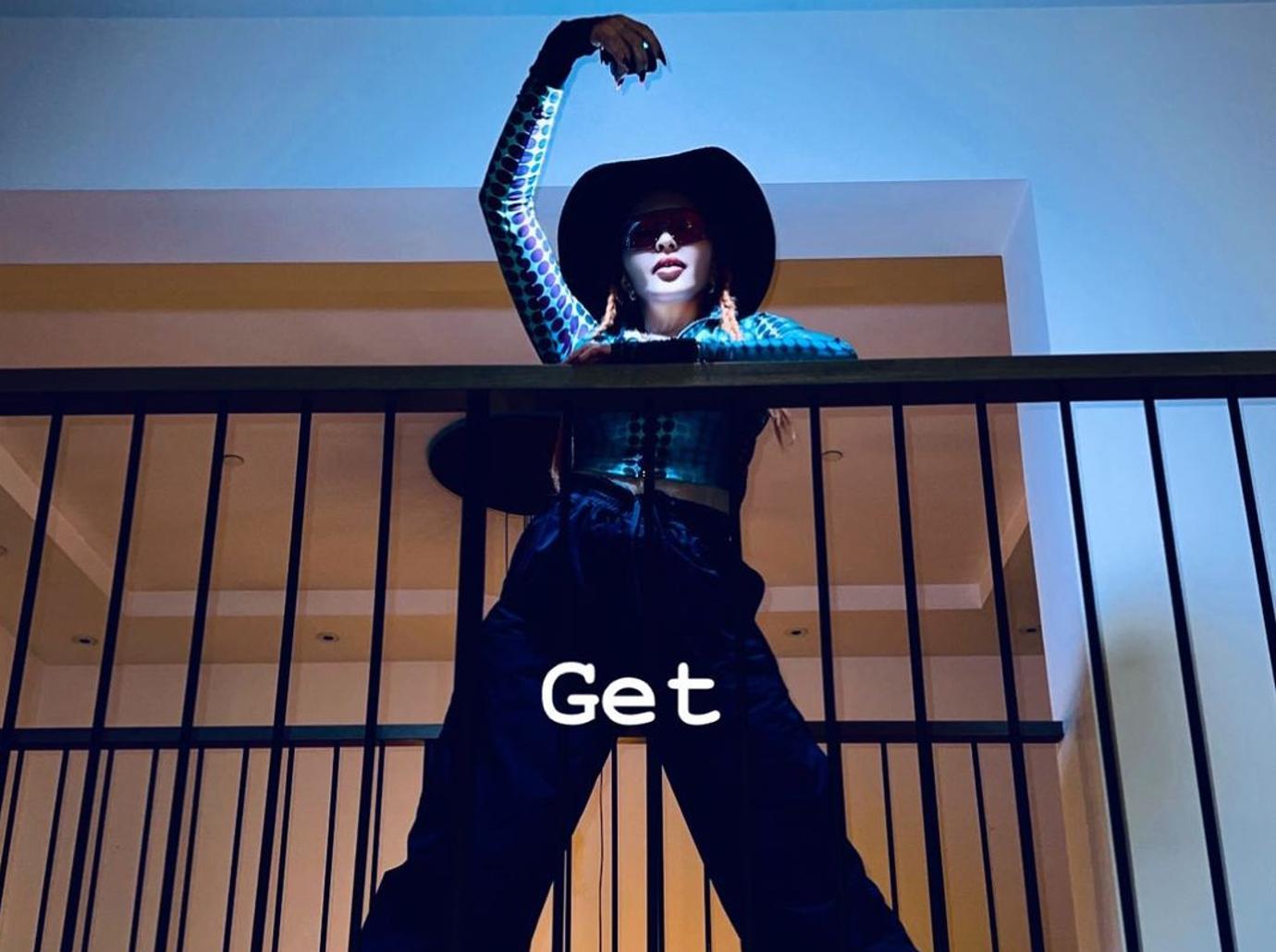 The "Material Girl" singer's latest alluring images come just two days after Madonna provided fans a full view of her naked breasts — only using tiny emojis to just barely cover her nipples.
"Express yourself, don't repress yourself," the pop sensation wrote alongside the seductive selfies.
Although Madonna couldn't seem to care less what social media users think of her rather inappropriate poses, fans have had ongoing fears their favorite artist may have lost sight of who she once was.
Article continues below advertisement
"I'm afraid it's over, folks. Nothing more to see here. Everybody go home. 😑," one disappointed fan commented on the mother-of-six's latest Instagram post, where she hinted at the official release of her 2019 song "Back That Up to The Beat," which never ended up hitting music streaming platforms.
MADONNA FACES FAN BACKLASH AFTER APPEARING UNRECOGNIZABLE IN STRANGE NEW VIDEO
"Producing any actual work lately or overdosing on more heavily filtered face pics? 🤔😂," a second user questioned, while another added, "So sad you've reduced yourself to this 😢."
Article continues below advertisement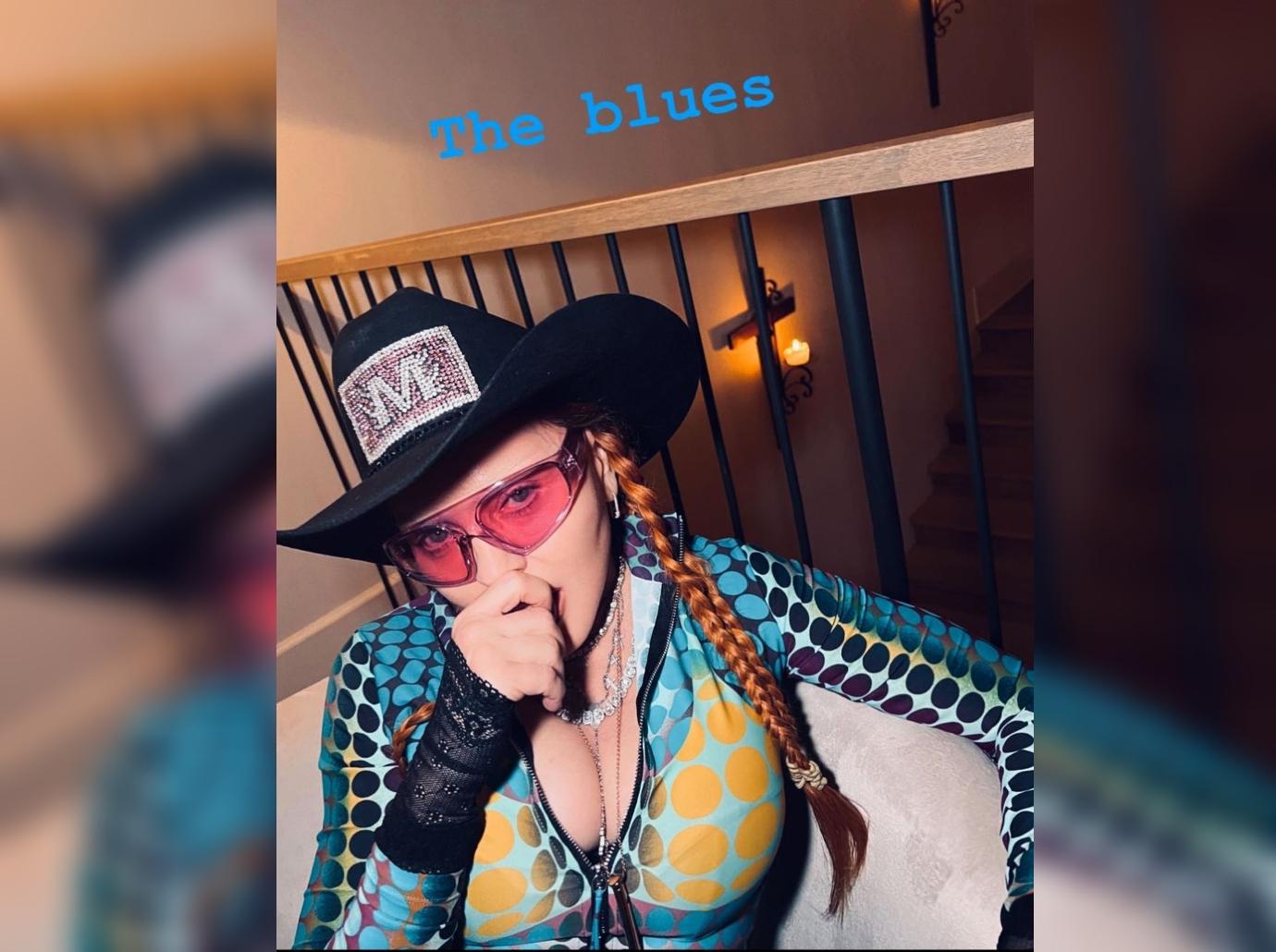 "Are you so bored with your life this is the only thing you do and focus on?" an additional hater wrote. "How about bake some Christmas cookies, throw on a nice sweater and jeans and watch 'It's a Wonderful Life,' with your children. If you aren't bored with this crap, I know it has become boring to me."
An upset fan wrote the musical artist a lengthy message begging her to have a little more self respect, stating, "Dear Madonna... I am a child of the eighties who copied your style… the earring with the cross? The bandanna headband… the long draped pearls... I could go on and on of course… and listened to your message… Respect yourself… love yourself… love who you are… I like you [and] am not young anymore."
"What happened to your message? Why would you change to not even look like yourself… what happened to self love and self acceptance?" they concluded.