NEWS
Love Is Love
Madonna Locks Lips With Rapper Tokischa During Pride Concert — See Photo Of The Smooch!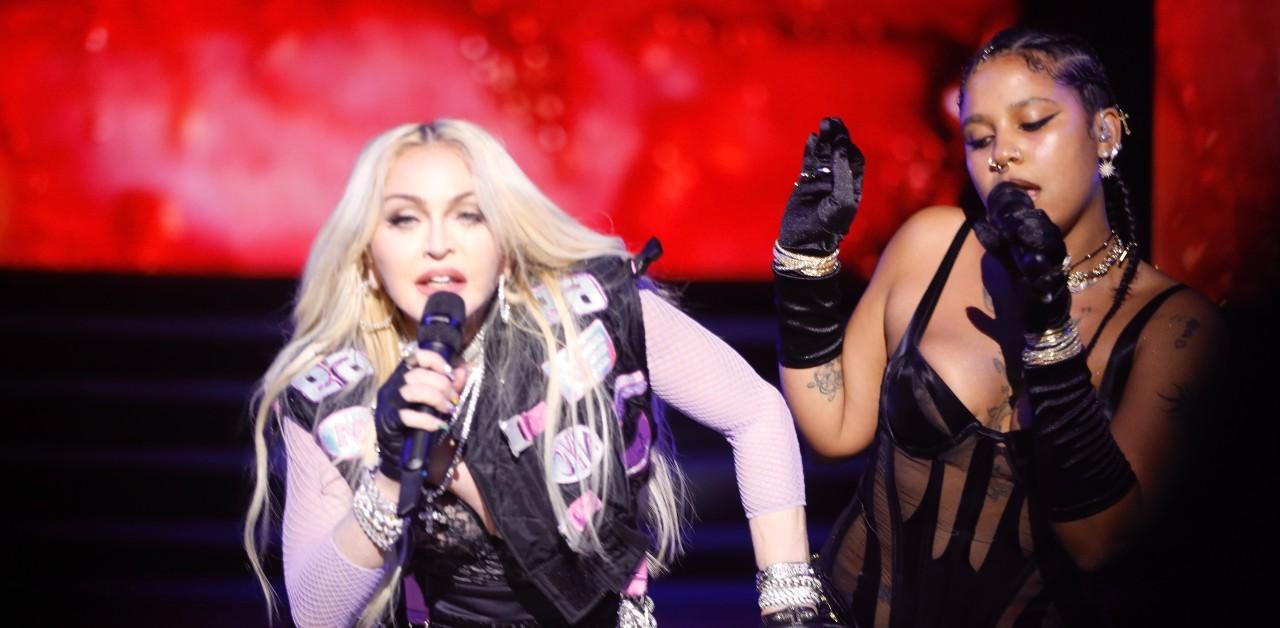 What would Britney Spears say? Just a few weeks after Madonna and the pop star recreated their iconic VMAs kiss, the "Material Girl" singer spread the love by smooching Dominican rapper Tokischa!
The unexpected moment came when the mom-of-six was performing a remixed version of "Hung Up" at Terminal 5 in New York City on Thursday, June 23, in honor of Pride Month.
Article continues below advertisement
For the show, the superstar, 63, wore a a variety of outfits, which always included her signature hand gloves and fishnet stockings. She was joined on stage by a bevy of drag queens, and while performing "Hung Up," Tokischa, 26, came on stage clad in a black jumpsuit and thigh-high stockings that bared her backside.
The ladies began grooving and grinding before going face to face and sharing a kiss. Afterwards, the budding star squatted down and put her face in between the music icon's legs. "It's a tough job, but somebody has to do it," Madonna quipped, according to Billboard.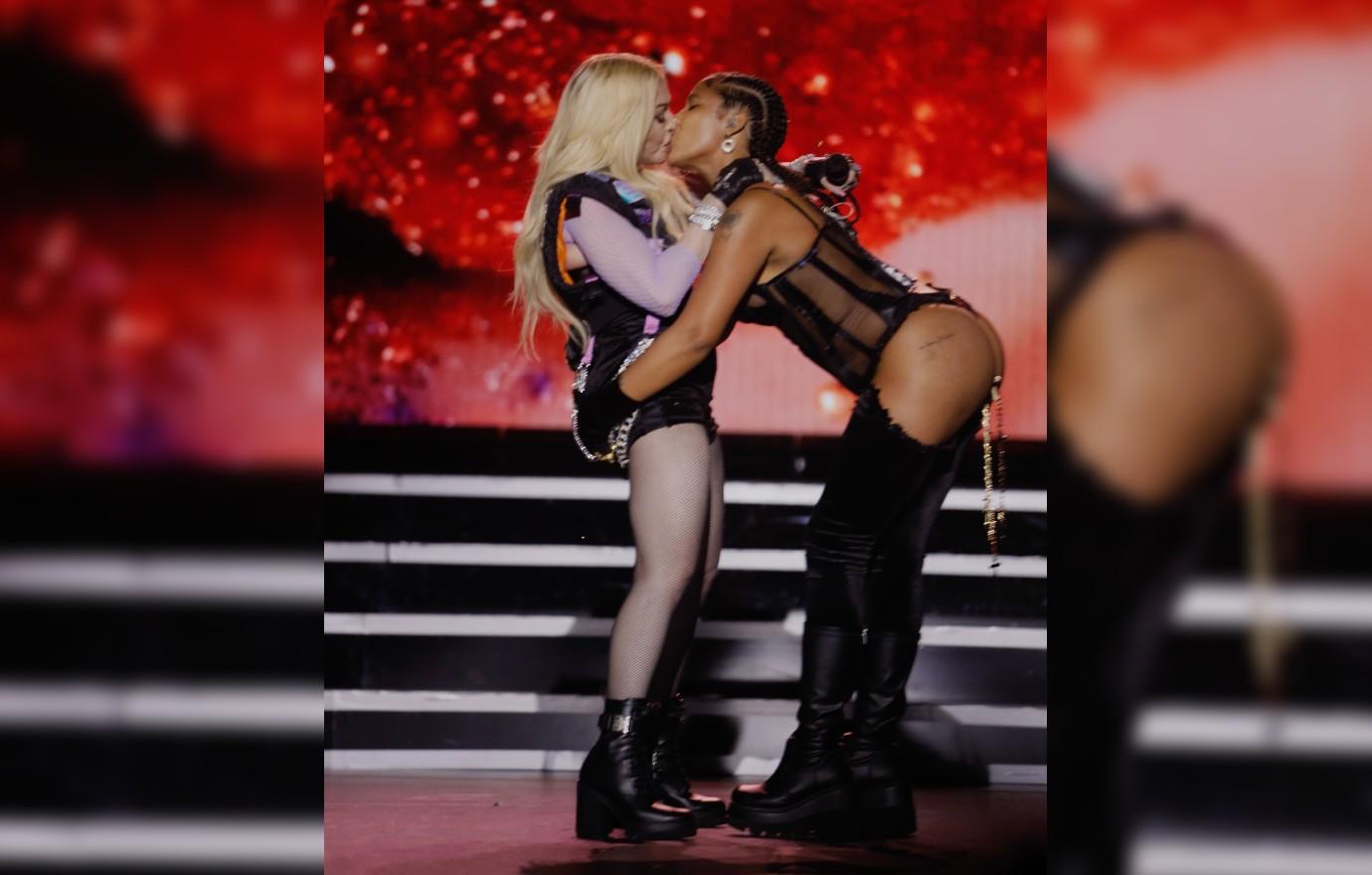 Article continues below advertisement
While Tokischa may not be well known in the U.S., her career has taken off elsewhere, having racked up 1.2 million followers on Instagram. She hasn't had it easy, telling People Chica that her background included poverty, prostitution and drug use.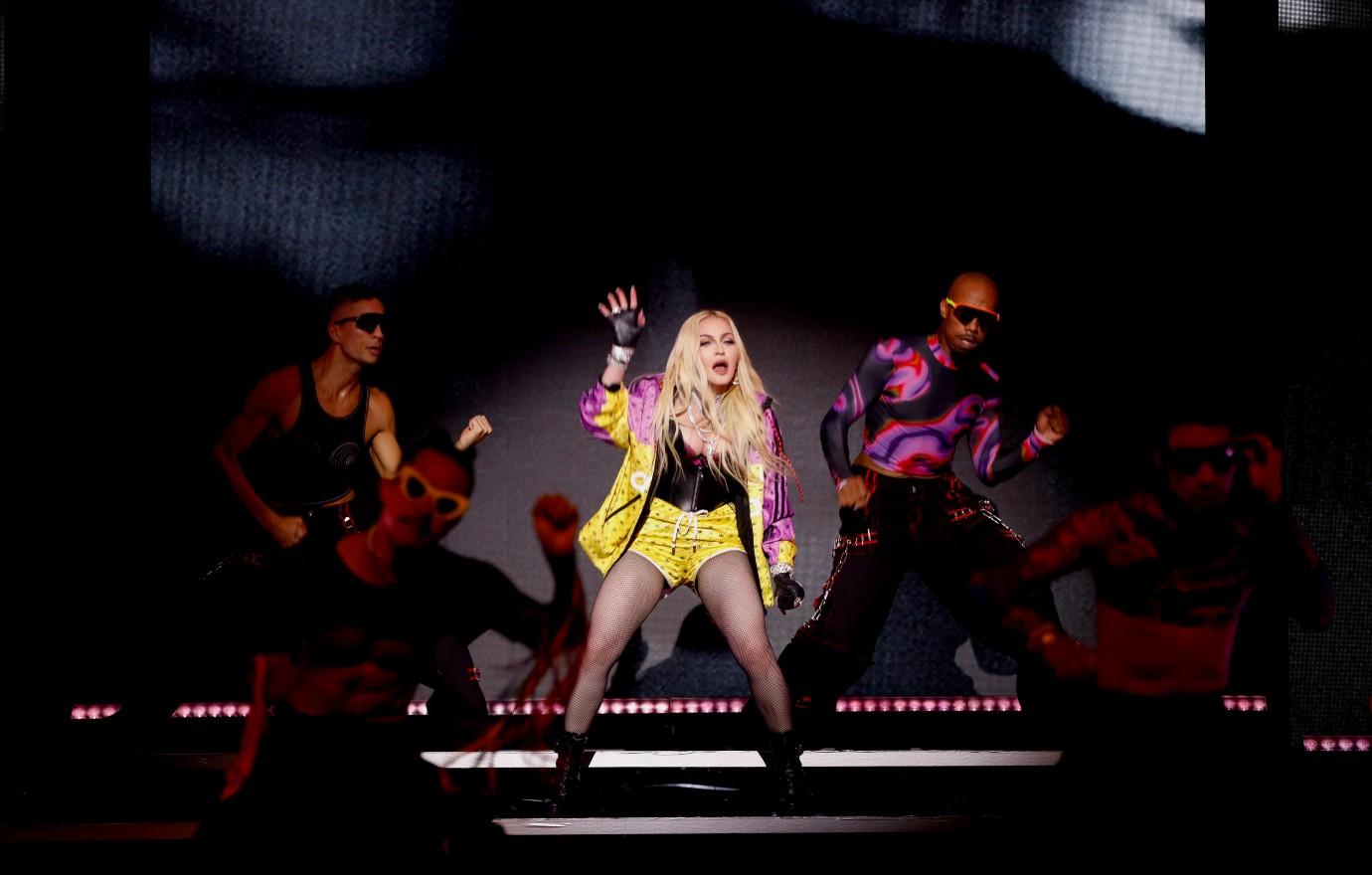 Article continues below advertisement
Nowadays, her music reflects her authenticity, sexuality and passion for pushing the envelope.
"Everyone has the right to have the freedom they need and be able to do what they want," she explained. "Because it is human nature, something important for human beings, right? Even a plant that you grow, if you don't give it space for it to spread its roots, it is not going to grow that much. She needs that freedom to extend her roots wherever she wants."
"To be free you have to have confidence, you have to be sure of yourself, and you have to have [that] self-confidence that comes from there. For one to free oneself, one has to love oneself and understand oneself and know what one wants," added the performer. "I know what I want. I know who I am and what I want to express."
Madonna has been doing just that for years, and has recently been posting countless risqué photos and videos.