NEWS
Girl Gone Wild: Madonna Spreads Her Legs While Wearing Fishnet Stockings In Eyebrow-Raising Instagram Photo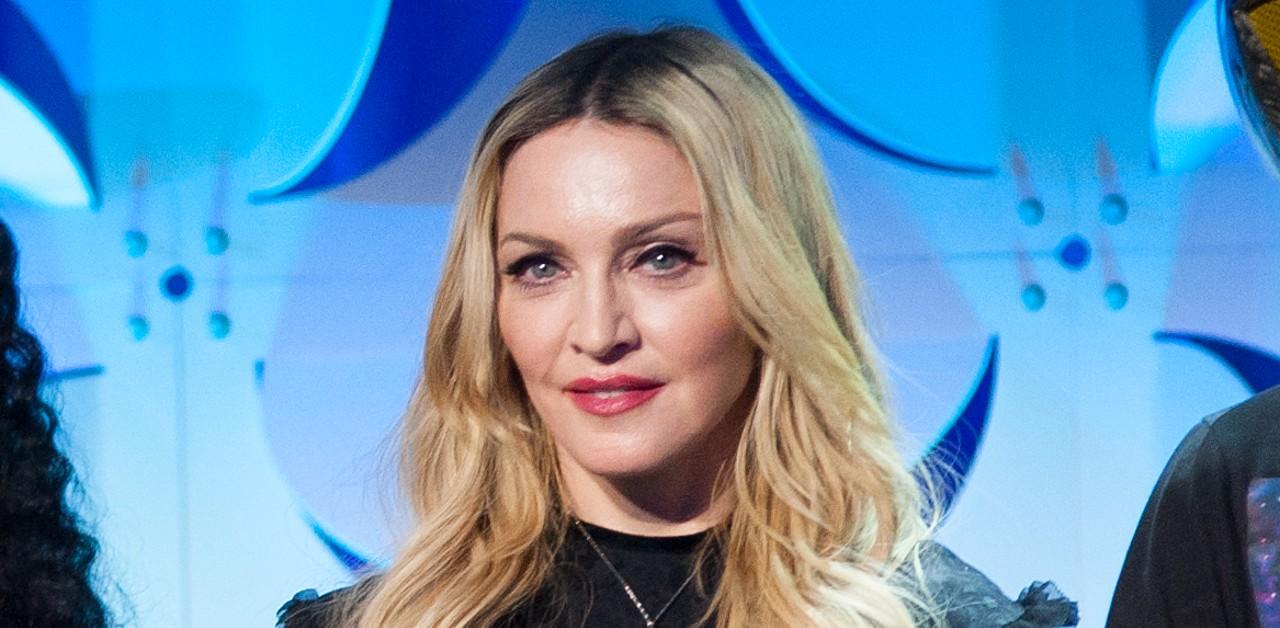 She never fails to turn heads. Madonna has been posting up a storm on Instagram lately, and her latest set of photos show the singer clad in leather and fishnet stockings while eating a sushi dinner ... in the recording studio!
In the pictures, the singer, 63, has a full face of makeup on with her long blonde hair styled in curls. In addition to her outwear, she also rocked multiple silver necklaces, sunglasses and a pair of shorts.
Article continues below advertisement
Though most of the shots were innocent enough, the fourth one raised eyebrows, as the mom-of-six had her legs spread open while sitting on a chair, and she placed a hand in front of her crotch.
Some fans loved the post, with one declaring that she looked "gorgeous," while another said she looks photoshopped. Quipped another commenter, "CGI Madonna is your best re-invention yet."
The superstar captioned the snaps, "Music and Sushi save my life.,,,,,,,,🎶🎹🍱 🖤!"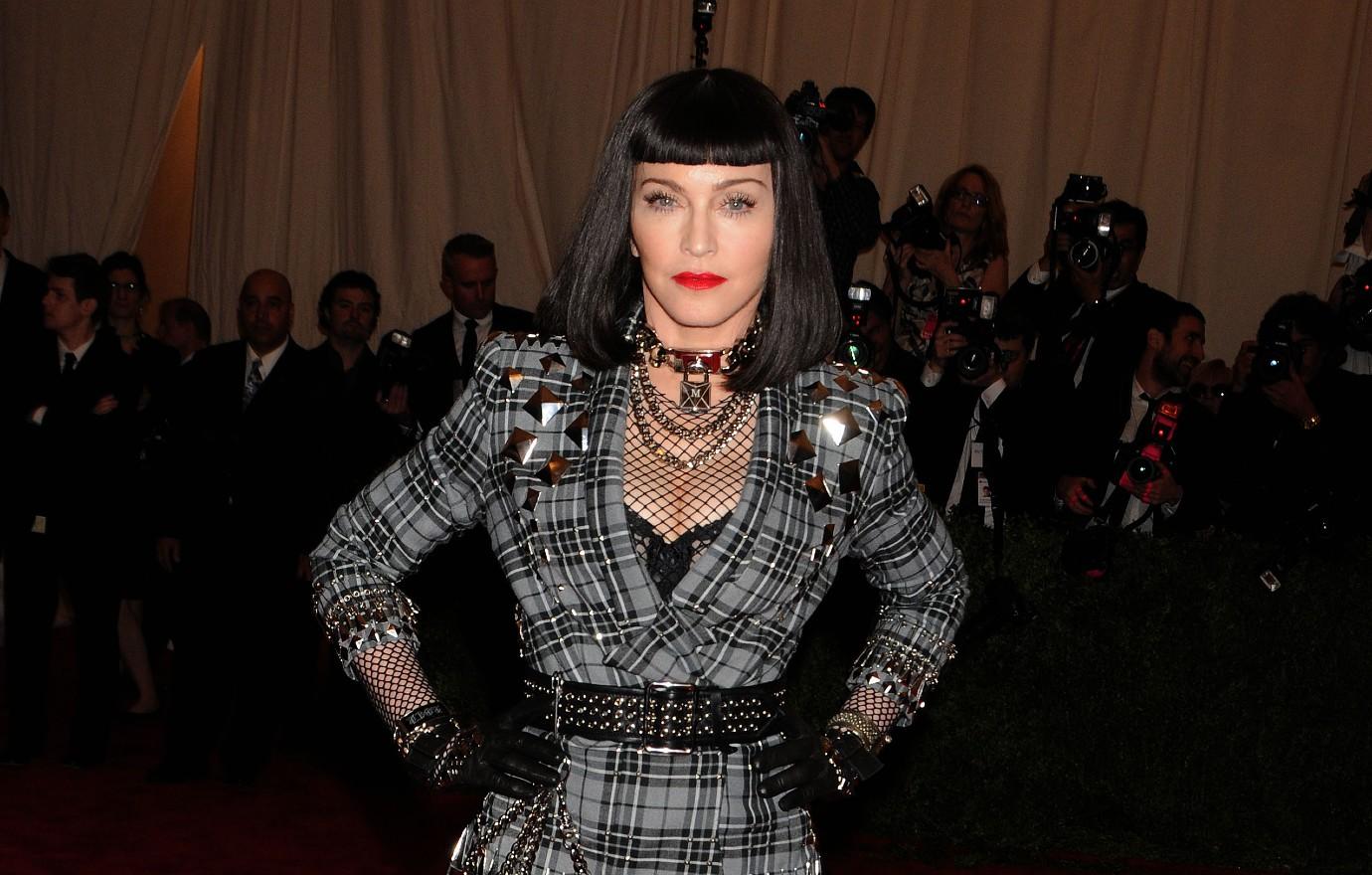 Article continues below advertisement
A few weeks ago, the Grammy winner alarmed fans when she posted an odd TikTok in which she used a filter and showed a closeup of her face without actually saying any words.
"This honestly scared me I'm not gonna lie," one fan wrote, with another admitting, "This is completely unsettling 😳."
Madonna often laughs off people's comments, but New York-based plastic surgeon Dr. Steve Fallek believes she's had some work done — and he thinks that going forward, she should opt for a different doc!
"Starting from the top, she's had a bunch of Botox so her forehead doesn't move at all. Her upper eyelids are also significantly dropped, what we call ptosis, and should be fixed," he exclusively told OK!. "The cheeks are way too filled with filler and she might have had too much buccal fat pad reduction to narrow her face too. The lips are also out of proportion and too big for her."
Article continues below advertisement
The star seems too busy to care what anyone thinks, as she's in the midst of putting together a biopic.
"This project has been in development for two years and it's not even close to getting off the ground," spilled an insider. "It's baffling that Madonna can't get her act together ether — and worse, she's making it torture for everyone else.
The source claimed that she's yet to even cast an actress to portray her, though Euphoria's Alexa Demie and Ozark star Julia Garner are said to be two of her top choices. "She's been putting them through the wringer. They've got to read, sing and dance for her and even do a choreography boot camp," shared the insider. The studio wants something simple, but she's going for something a lot more artsy."