NEWS
More To The Story?
Update On Late 'ER' Star Mary Mara's Drowning Death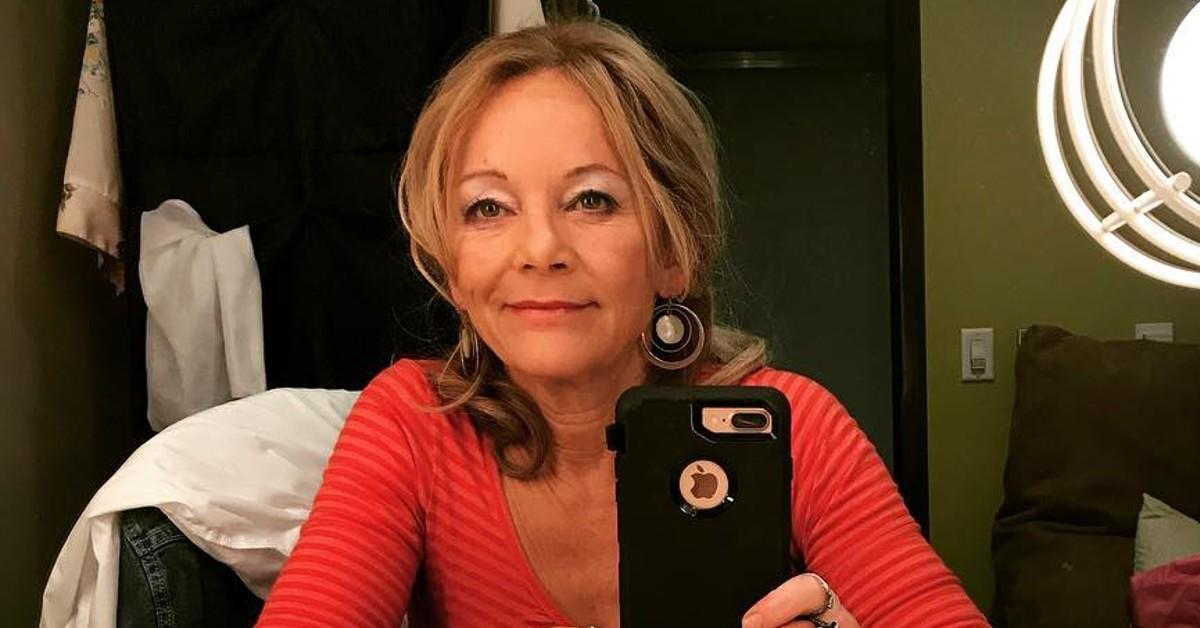 Actress Mary Mara of ER fame has died at age 61 in a "possible drowning." After receiving a call around 8 a.m. on Sunday, June 26, authorities said they "discovered a female deceased in the St. Lawrence River." The body was later identified as Mara.
"The preliminary investigation suggests the victim drowned while swimming," read the release. Although the statement noted that "the victim's body showed no signs of foul play," the police emphasized that the Jefferson County Medical Examiner's Office would still conduct an autopsy "to determine an official cause of death."
Article continues below advertisement
'TODDLERS & TIARAS' STAR KAILIA POSEY LEFT HER MOM A NOTE & GIFT BEFORE COMMITTING SUICIDE
Now, a rep for Mara, Craig Dorfman, has revealed that the actress may have drowned as a result of a serious head injury. Talking to TMZ, Dorfman shared that investigators told her family about the new evidence, explaining she possibly slipped after hitting her head following a swim in the river, which was one of her favorite places to go. Investigators believe that after getting out of the water, she slipped and hit her head, causing her to fall in the water and ultimately drown.
The reason behind the investigators' theory stemmed from abrasions found on the late actress' body, it was reported.
Dorfman initially addressed the tragedy after the news first made headlines, calling his late client "one of the finest actresses I ever met" in a statement to CNN. "I still remember seeing her onstage in 1992 in Mad Forest off-Broadway," Dorfman shared, adding that Mara "was electric, funny, and a true individual."
"Everyone loved her," he continued. "She will be missed."
Article continues below advertisement
Best known for starring as Inspector Bryn Carson on Nash Bridges and for portraying Loretta Sweet on ER, Mara's acting career spanned four decades. After making her television debut with the 1989 TV movieThe Preppie Murder, Mara went on to appear in several iconic films and television series, including Law & Order: Special Victims Unit, Star Trek: Enterprise, Nip/Tuck and Dexter, a storied career that prompted many heartfelt tributes from her former colleagues.
EVERYTHING WE KNOW ABOUT FORMER 'X-FACTOR' CONTESTANT TOM MANN'S FIANCÉE WHO PASSED AWAY ON THEIR WEDDING DAY
"Tonight the performance of @MrSatNightBway is dedicated to Mary Mara who played my daughter in the film of Mr. Saturday Night in 1992," wrote actor Billy Crystal on Twitter, referencing the current Broadway adaptation of the movie.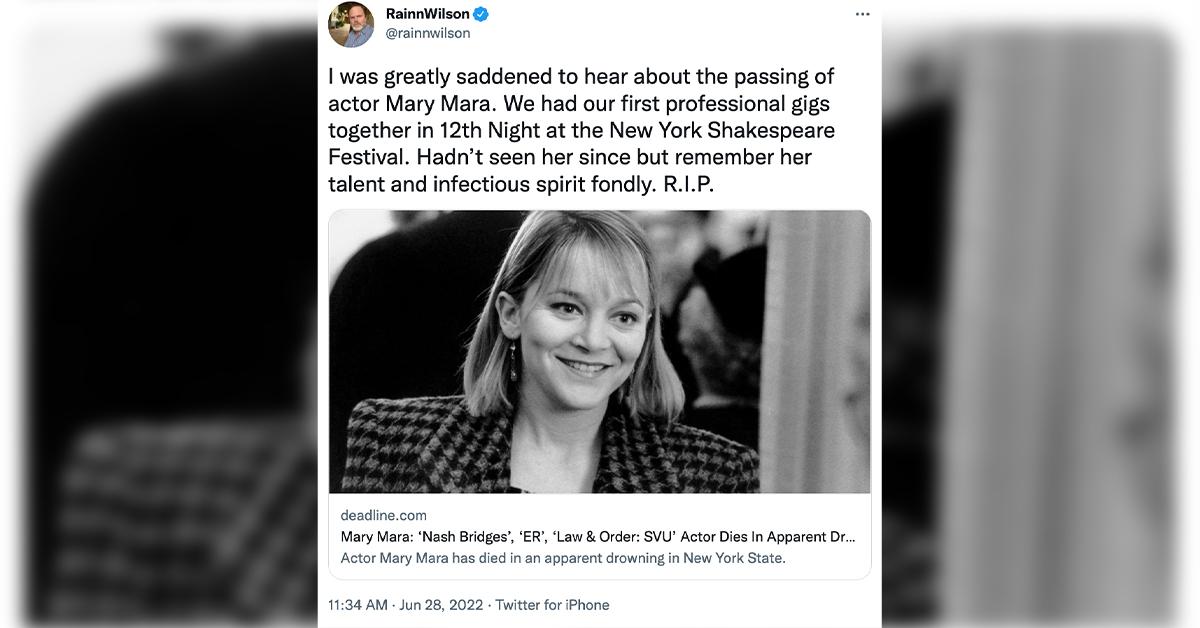 Rainn Wilson of The Office also took to social media to pay his respects.
"I was greatly saddened to hear about the passing of actor Mary Mara," Wilson wrote alongside a link to the actress' Deadline obituary. "We had our first professional gigs together in 12th Night at the New York Shakespeare Festival. Hadn't seen her since but remember her talent and infectious spirit fondly. R.I.P."