NEWS
At Least 6 People Killed In Texas 'Massive Accident Pileup' Involving Around 100 Vehicles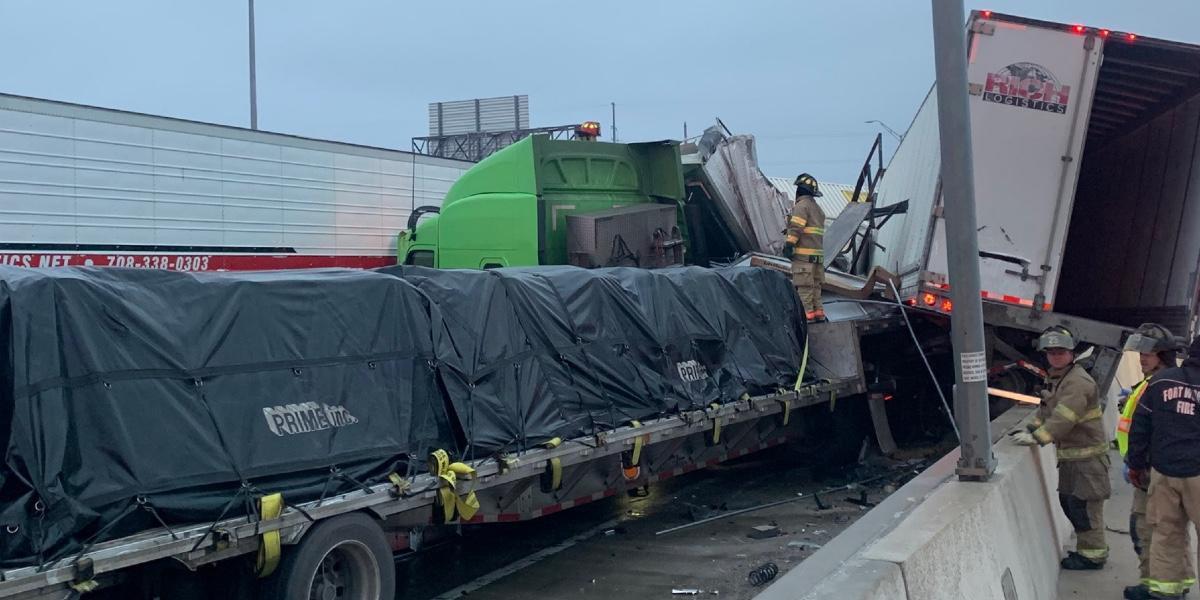 Article continues below advertisement
Sixty-five people were hurt in the accident and 36 people were transported from the scene, including some in critical condition, according to Matt Zavadsky, a spokesman for MedStar Mobile Healthcare, an emergency services agency working with the Fort Worth Police and Fire Departments.
"I have not seen anything like this," he said. "We train for this kind of scenario, but you never really expect it to happen."
Numerous patients were treated and released on scene, police said, while others left the crash site on their own but later went to hospitals. All victims assessed on scene were adults, officials said.
Article continues below advertisement
Videos broadcast by local TV stations showed the grisly scene involving cars piled on top of one another, tractor-trailers rolled onto their sides and other vehicles spun out along the roadway as firefighters worked the scene. 
Officer Daniel Segura of the Fort Worth police described the crash as "a massive accident pileup" and said that the scene extended about a mile between northeast 28th Street and Northside Drive.
FIERCE FIGHTERS — 25 CELEBRITIES WHO HAVE BATTLED BREAST CANCER 
Fort Worth Mayor Betsy Price took to Twitter shortly after the accident
"My heart is breaking for our community as we come to learn about the extent of the losses we are experiencing from today's accident," she tweeted. "Our community is pouring out support, and I know that so many of you are asking for a way to help. Right now, what Fort Worth needs most is your prayers — for the families, the injured, and the first responders."
According to the National Weather Service, a winter weather advisory which included freezing rain was issued on Thursday for the Dallas-Fort Worth region, leaving roads slick and icy. The nearby Arlington Police Department reported it had responded to at least 82 crashes since Wednesday night.