ROYALS
Meghan Markle Once Made A Comment To Prince Harry At A Royal Dinner That Left Everyone 'Gobsmacked,' Claims Author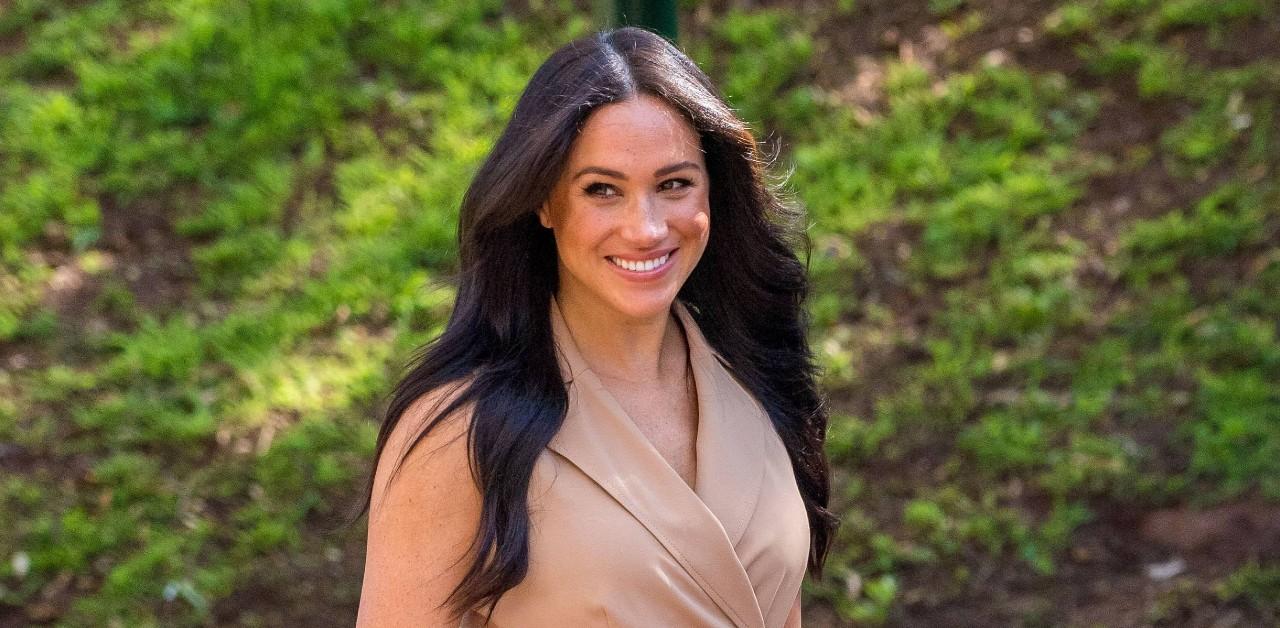 A new claim by author Lady Colin Campbell makes it apparent that Meghan Markle wasn't too fond of royal life.
According to Campbell, the former actress, 40, caused quite a stir at the first royal engagement she attended after her and Prince Harry's wedding, which just so happened to be a dinner for Prince Charles.
Article continues below advertisement
"Something happened at the very first garden party at Buckingham Palace to celebrate Prince Charles' 70th birthday and all of his charity work," she spilled to The Star. "Something happened there on the Tuesday, and I was told about it on the Wednesday evening at dinner by a household name with impeccable palace connections."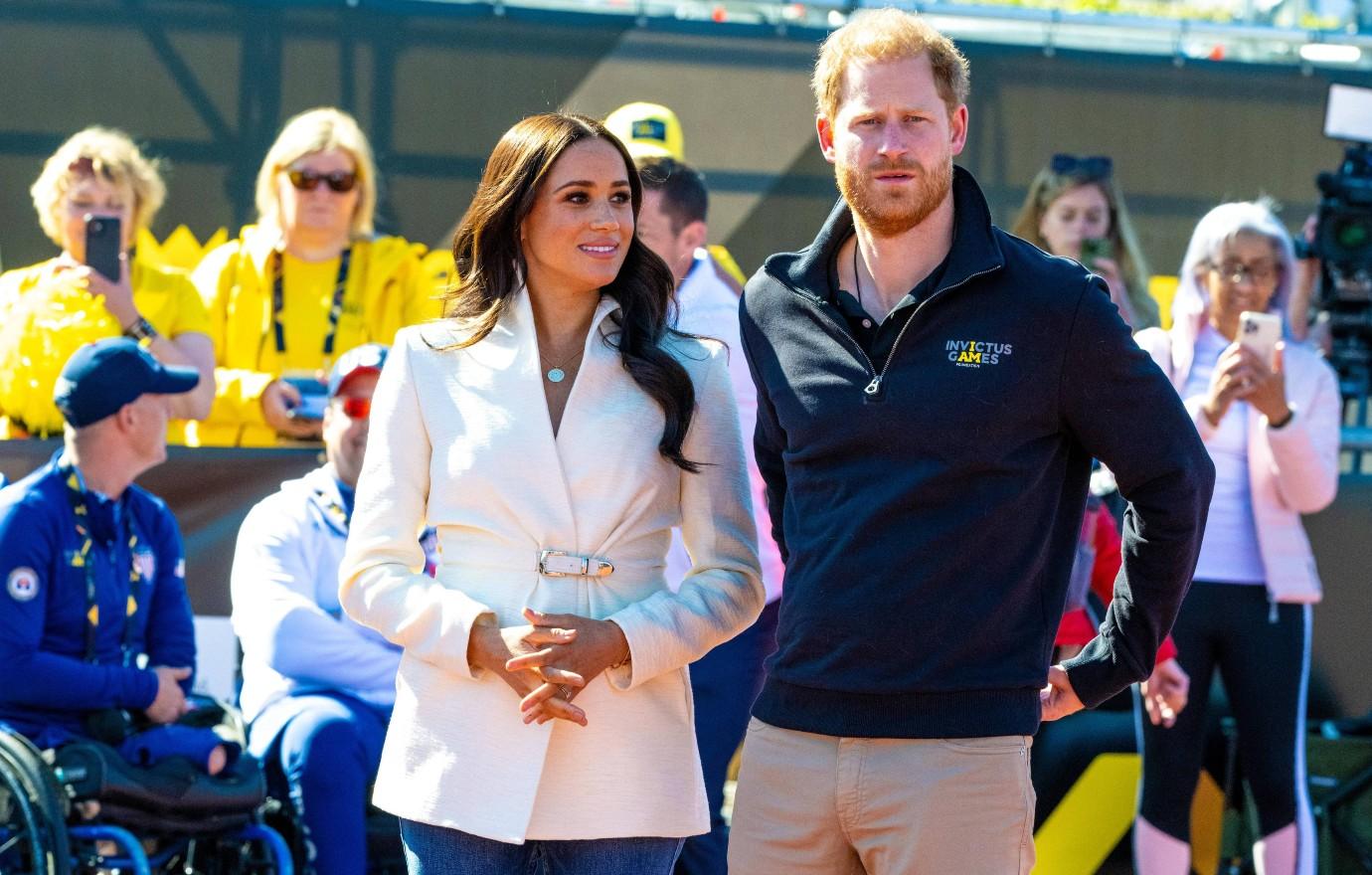 Article continues below advertisement
The Express shared an excerpt of the book that detailed the incident. According to Campbell, a mere 15 minutes into the party, the Suits alum whispered to her new husband, 37, "This is really boring. Let's leave."
Harry then told her they had to stay, to which the Duchess of Sussex allegedly replied, "But Harry, this is so boring. We've done our bit. Everyone knows we've been here. Let's go." The dad-of-two then put his foot down, telling her they had no choice but to be present until the shindig concluded.
NETFLIX DUMPS MEGHAN MARKLE & PRINCE HARRY — DETAILS
"We were all absolutely gobsmacked and astonished," Campbell said of how she and her peers reacted when they first heard the story. "We all thought, 'This doesn't bode well.' It was not a good harbinger, we were all hoping against hope the information was wrong, but of course it was accurate."
Article continues below advertisement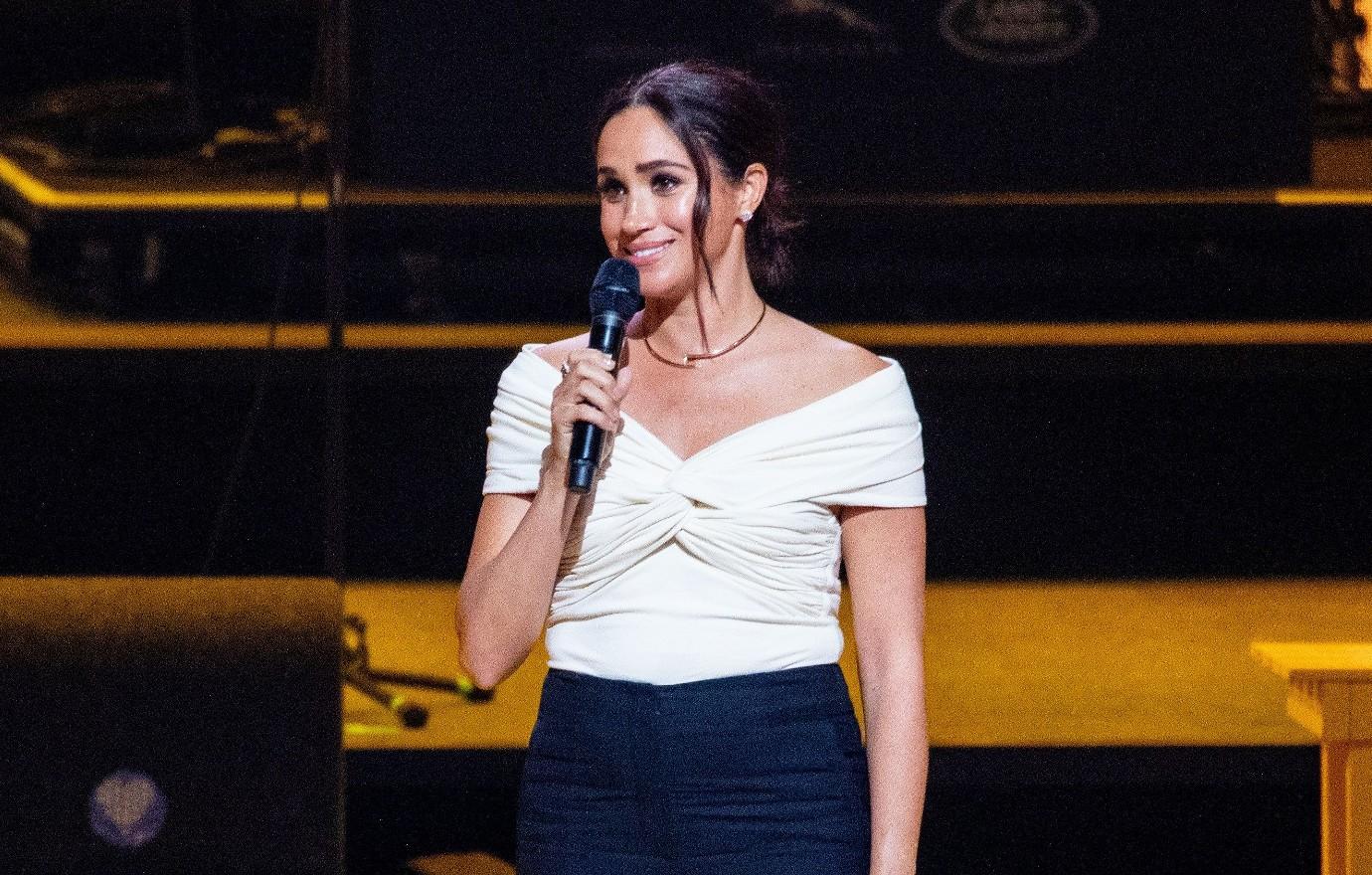 It's the star's reported attitude that also ruffled feathers with palace staff, as Tom Quinn claimed in his book Kensington Palace: An Intimate Memoir From Queen Mary To Meghan Markle that they often called her by rude nicknames behind her back. According to the author, staffers called her "Me-Gain" or the "Duchess of Difficult."
On the other hand, Kate Middleton was treated with the utmost respect by the palace staff, something Markle "found difficult to deal with" since she thought of herself as a big Hollywood star.