ROYALS
8 Times Meghan Markle Copied Princess Diana's Iconic Style Photos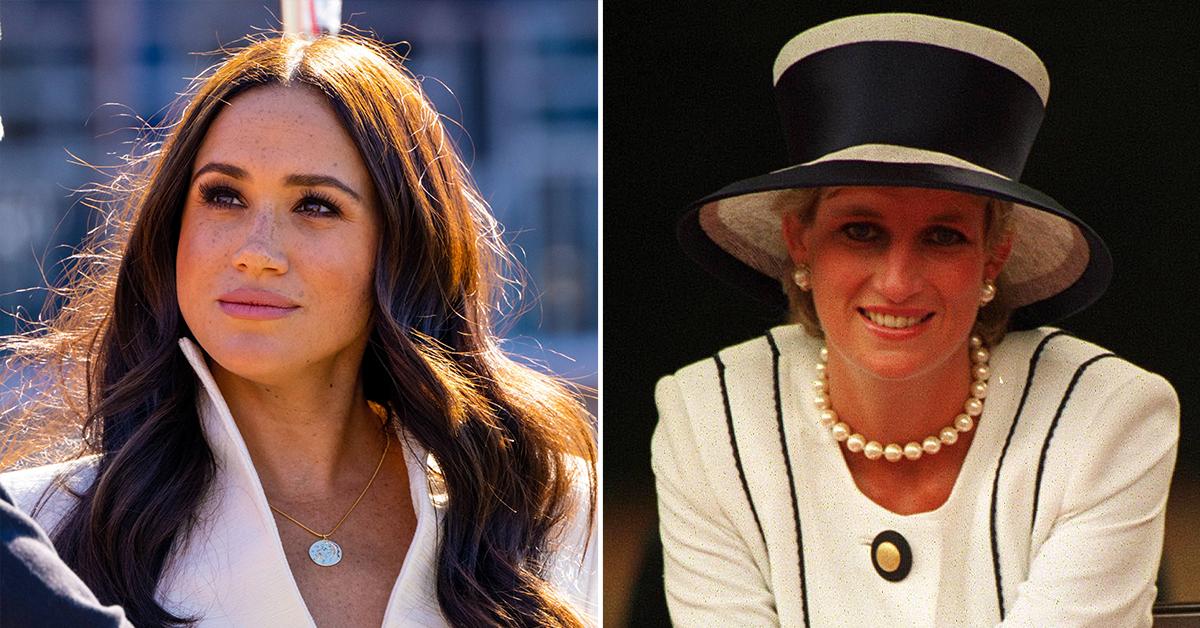 Cut from the same cloth! Though Princess Diana is no longer with us, Meghan Markle has kept her spirit alive by embodying the icon's style on countless occasions over the past five years.
Scroll down to see a handful of times the actress mimicked Diana's sense of fashion.
Article continues below advertisement
Sparkle & Shine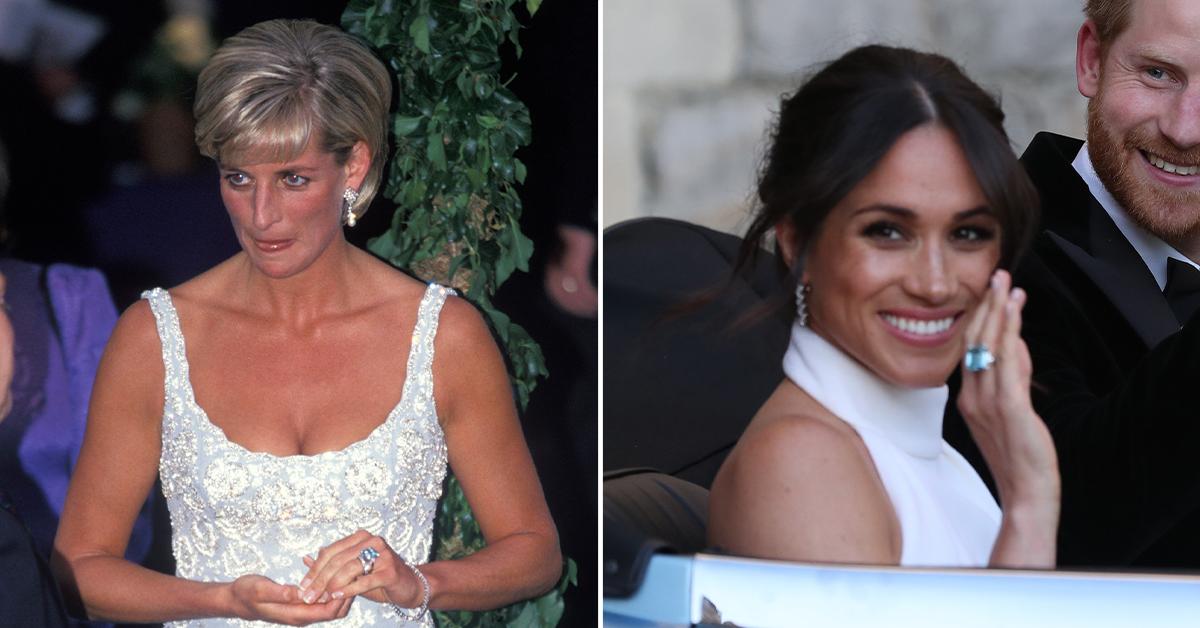 According to reports, after the blonde beauty finalized her divorced from King Charles, she bought herself a stunning 13-carat ring for $90,000. She used the piece as a replacement for the sparkler Charles presented her.
In 2018, the actress wore the ring when she changed into another dress for her and Prince Harry's wedding party.
Spreading Their Wings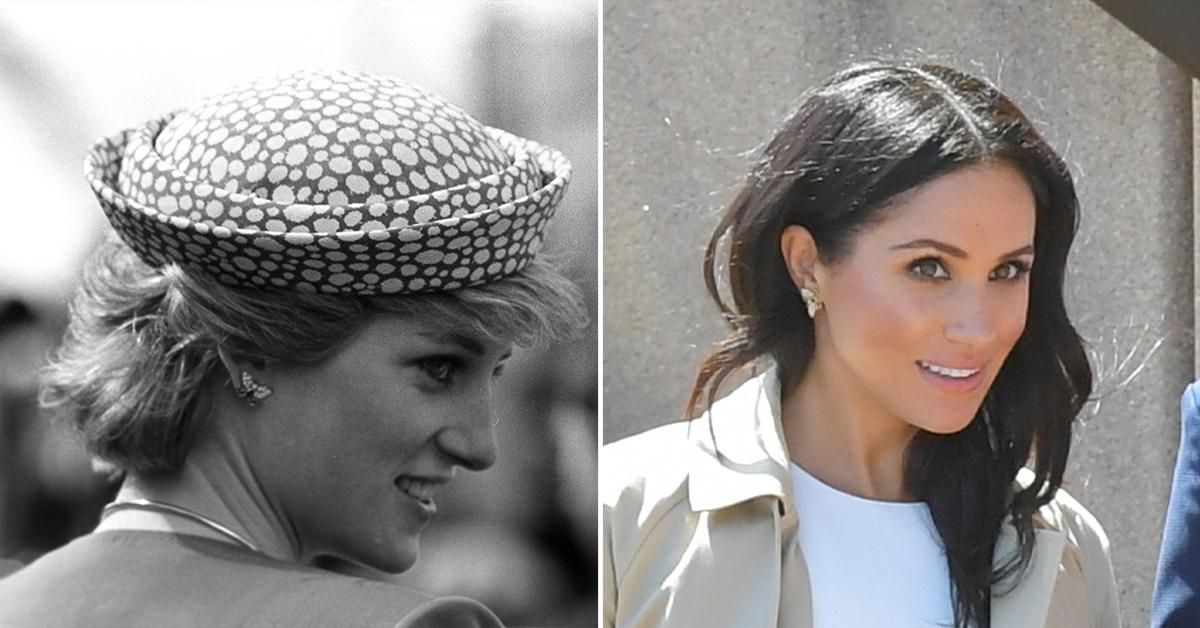 After Diana wore a pair of gold butterfly earrings for a Canada event in 1986, the "Archetypes" podcast host opted to don them while visiting the Taronga Zoo in Sydney, Australia, with her husband.
Article continues below advertisement
True Blue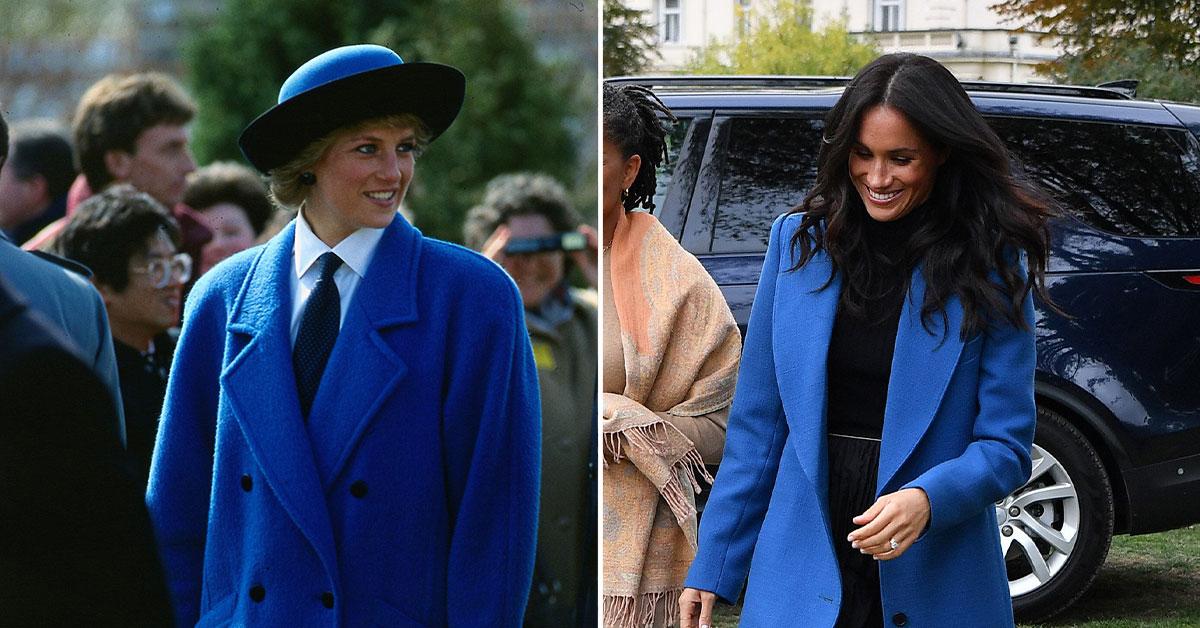 Decades after Princess Di rocked a royal blue peacoat to a Scotland festival in 1988, the American star donned a longer trench coat style in the same shade four years later while out with her mom, Doria Ragland.
Article continues below advertisement
Mad For Plaid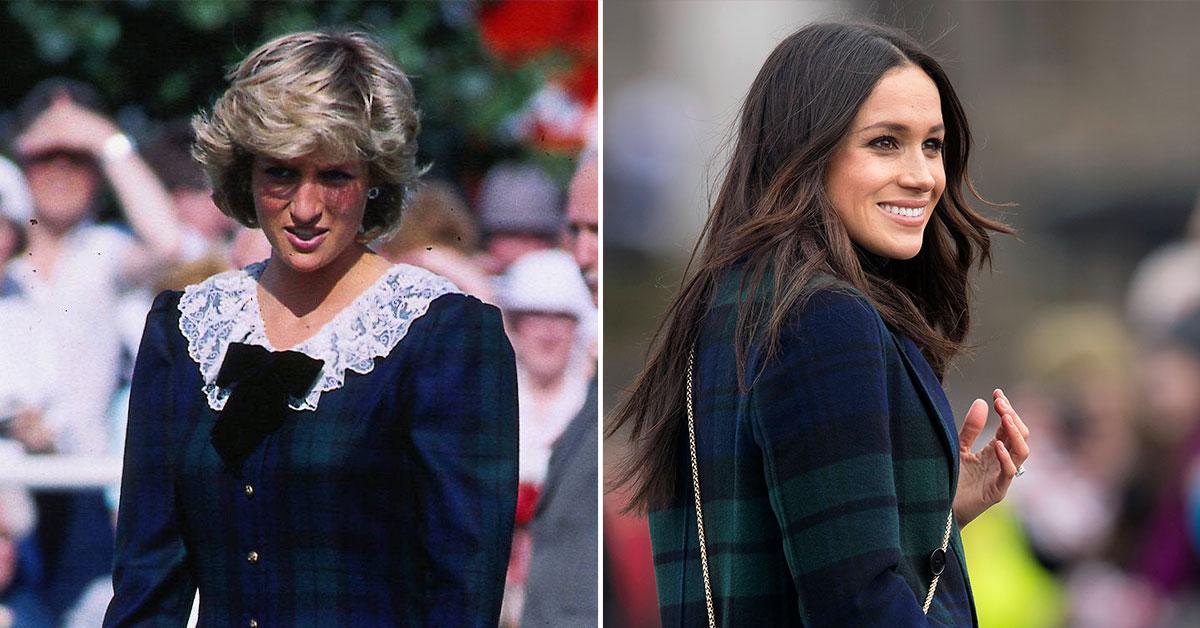 To attend a 1987 event in Scotland, the Princess of Wales appeared prim and proper in a plaid forest green and dark blue dress, the exact colors on a coat Meghan wore in the very same country.
Article continues below advertisement
White Hot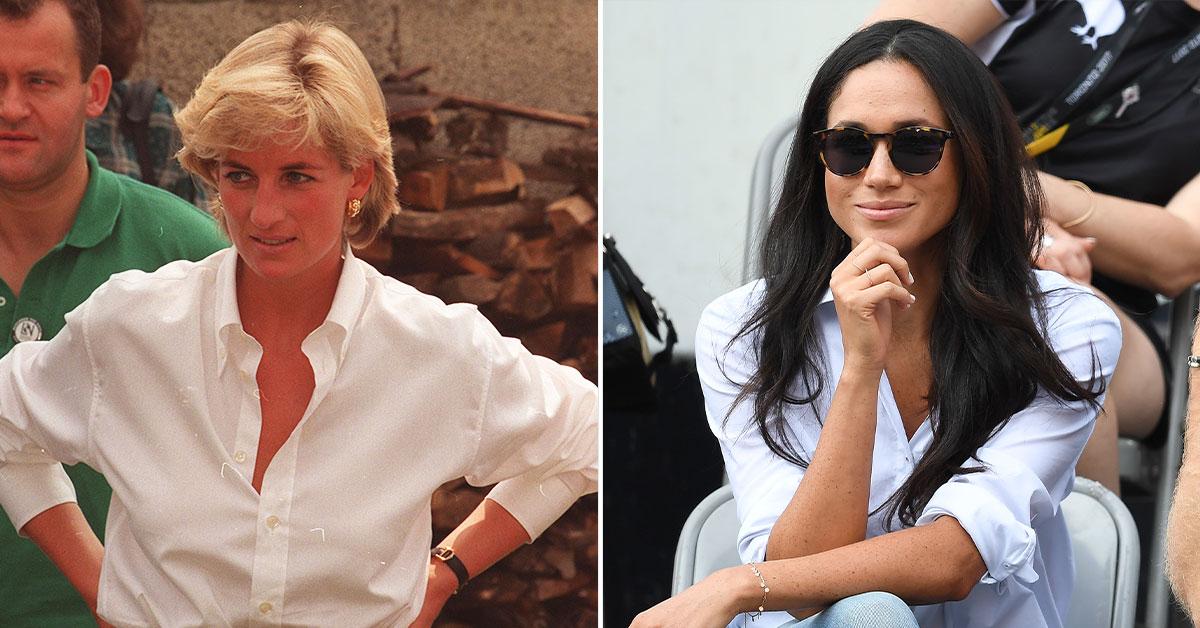 Diana gave off laidback vibes in a white button-down shirt while exploring Bosnia, a style perfectly emulated by Meghan when she stepped out for the 2017 Invictus Games in Toronto.
Article continues below advertisement
Power Pantsuits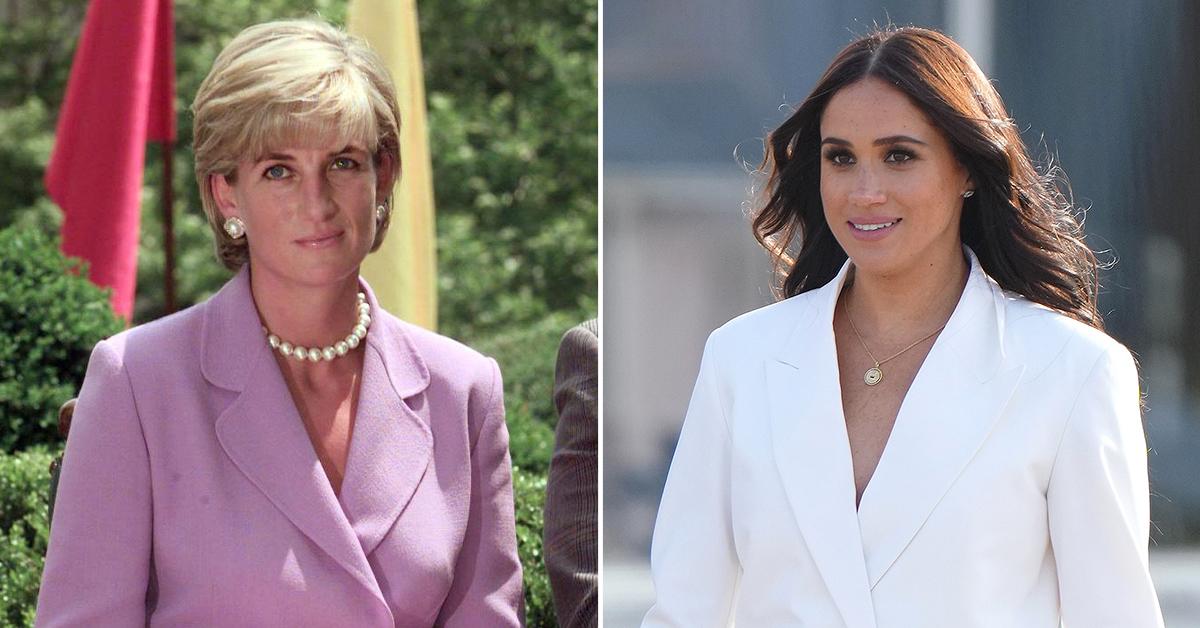 Both of the women are known to stand out in power suits, though Diana has opted for more vibrant picks. The Suits alum explained in Harry & Meghan that "most of the time that I was in the U.K., I rarely wore color."
The reason she stuck to "a lot of muted tones "was so I could just blend in. Like, I'm not trying to stand out here. So there's no version of me joining this family and trying to not do everything I could to fit in. I don't want to embarrass the family."
Article continues below advertisement
Dressed To Impress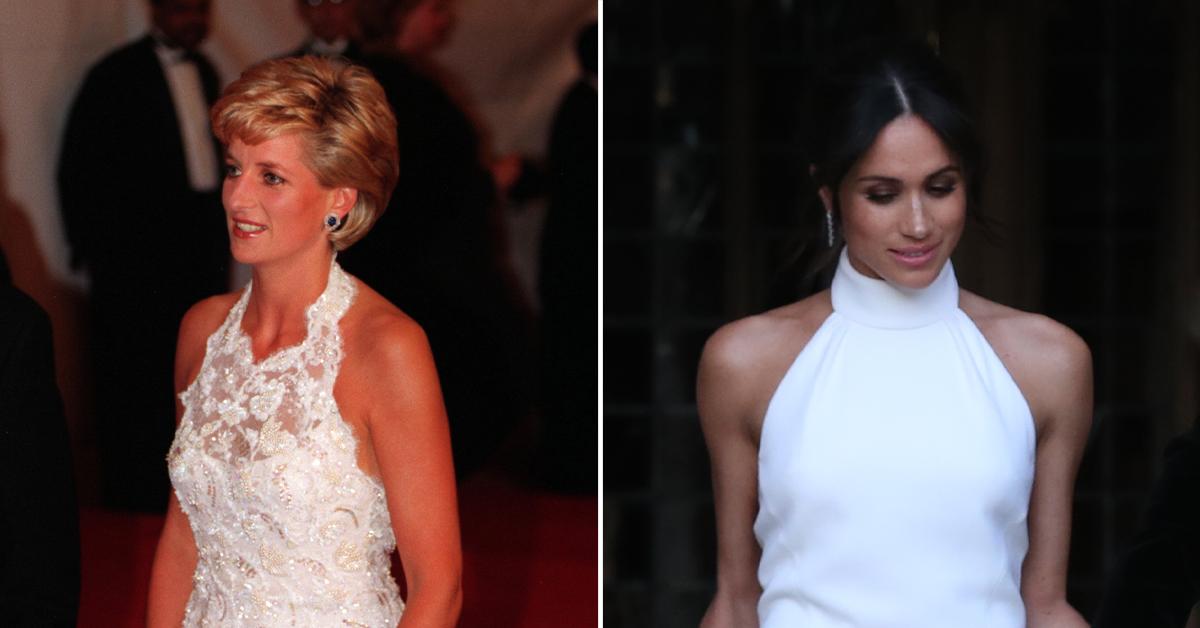 It seems like The Bench author mimicked her second wedding gown after a white sequined frock Diana once wore.
Article continues below advertisement
Vibrant Yellow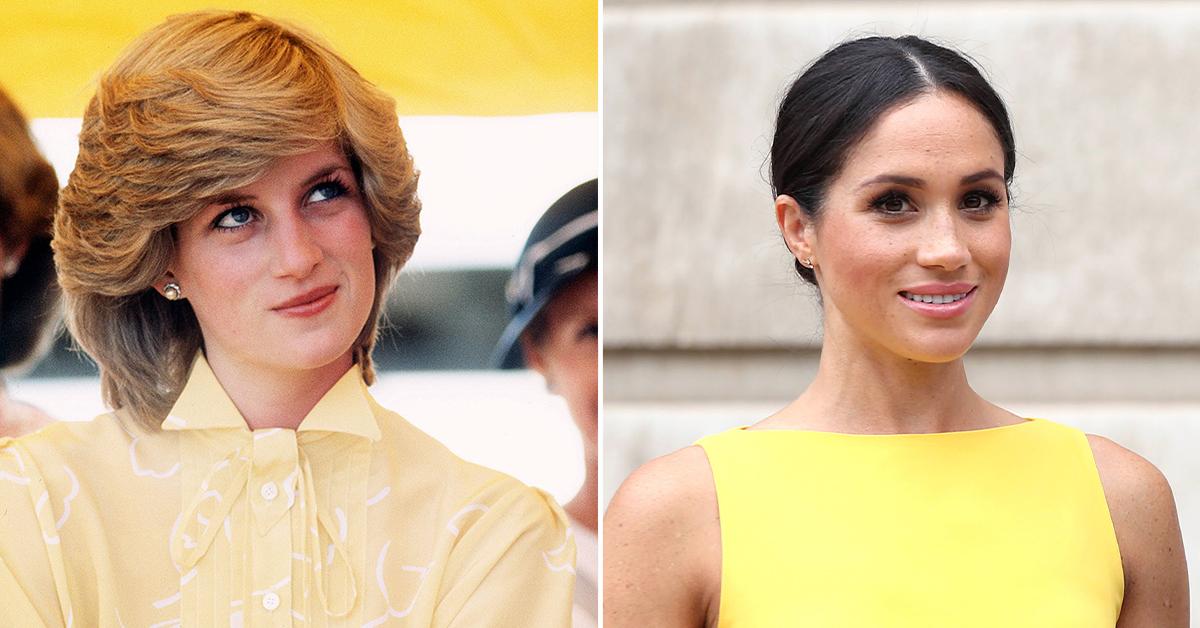 Diana was able to find a way to make yellow not-so mellow, as did Meghan in 2018.