'I Hope She Never Speaks To Any Of Them Again': Meghan McCain Blasts Britney Spears' Family, Calls Them 'Monsters'
Article continues below advertisement
When the topic came up on the show, the 36-year-old slammed the "Toxic" singer's family.
Article continues below advertisement
Article continues below advertisement
"I think that her family are monsters. All of them. I don't care about what her sister and her mother are saying," McCain added, slamming the pop icon's younger sister, Jamie Lynn Spears, and her mother, Lynne.
Jamie Lynn denied being involved in the conservatorship and said she was supporting her older sister long before "there was a hashtag." After Britney was given permission to hire her own attorney, Jamie Lynn cryptically posted, "Dear Lord, Can we end this bull s**t once and for all. Amen," on her Instagram Story while Lynne posted, "The light shines in the darkness and the darkness has not overcome it."
Article continues below advertisement
McCain offered up her thoughts on the situation via the popular daily talk show. "If this were happening to a family member of mine, I would have beaten a door down and done anything possible to remove them from that situation. None of them did enough. I hope she never speaks to any of them again," McCain said. "I hope she can find peace, and I hope that she can live the life that she has — should have been able to do.
"[She] apparently is not emotionally competent enough to choose whether or not she should have an IUD inside her body and whether or not she's allowed to have a baby or get married," McCain noted of how Britney could still perform, do endorsements and pay legal fees. "Go to hell, everyone!"
Article continues below advertisement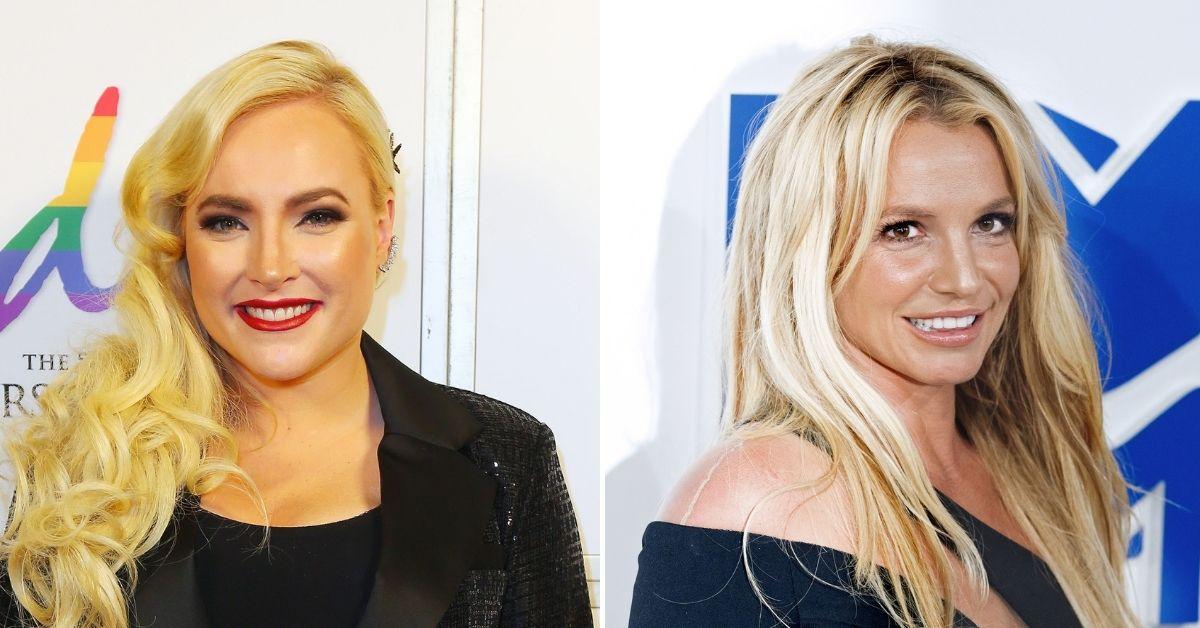 Article continues below advertisement
"I'm a huge Britney fan, as we all are," the Dirty Sexy Politics author said. "If she doesn't want to perform after this, let's give her the grace not to. She's gone through, you know, what is ostensibly legalized slavery for the past 13 years. God knows what kind of ramifications there are for that level of abuse. Let's just give her whatever she wants and I hope to God this comes to an end soon for her sake."
As previously reported, Britney hired Mathew Rosengart to represent her, after her court appointed attorney, Samuel Ingham III, stepped down earlier this month.
Article continues below advertisement
Britney spoke up via phone call in court this week and said the conservatorship was "f**king cruelty" and alleged that she felt those inside the conservatorship "were trying to kill" her, per CNN. She also asked for her father to be removed from the conservatorship and for an investigation to take place.
"Jamie Spears should be removed as conservator because it is in [the] best interest of the conservatee," Rosengart said outside the courthouse. "We will be moving promptly and aggressively for his removal. The question remains, why is he involved? He should step down voluntarily because that's what's in the best interest of the conservatee."