NEWS
Is Britney Spears Asking For Help Via Social Media? See All The Eyebrow-Raising Signs Through The Years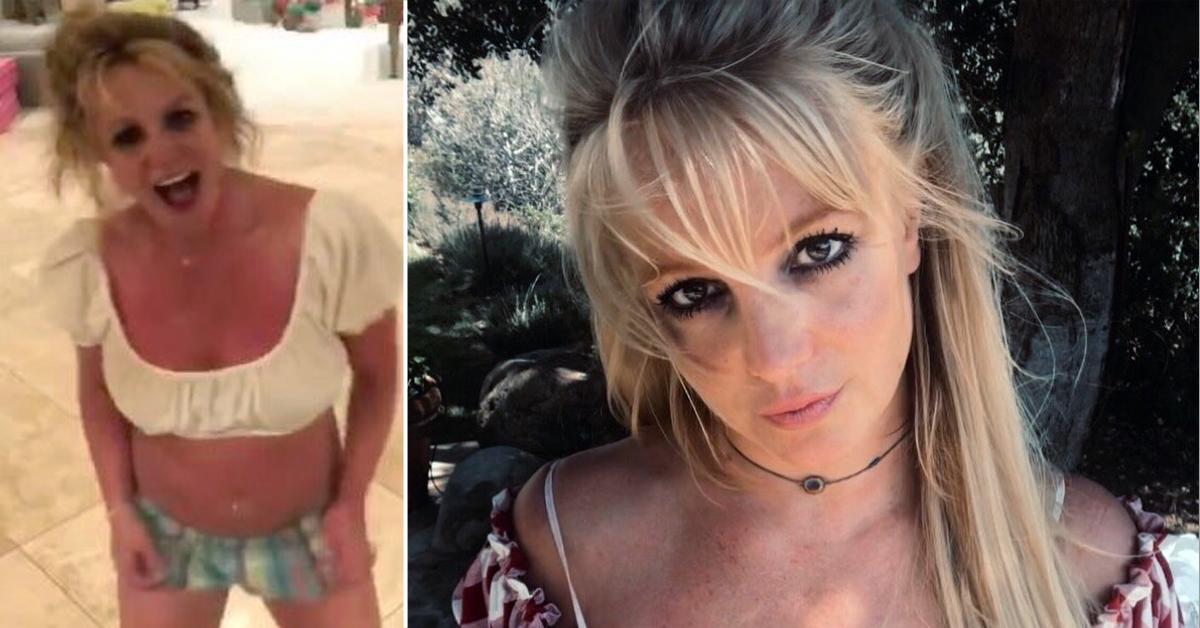 Article continues below advertisement
Her ex-boyfriend Justin Timberlake came under attack after the explosive docuseries aired, with many accusing the former boy bander of sexism and misogyny regarding his treatment of Spears throughout their relationship and following their split in 2002.
The "Cry Me a River" crooner accepted responsibility and posted a heartfelt apology to his ex via Instagram. "I've seen the messages, tags, comments, and concerns and I want to respond," he wrote on Friday, February 12. "I am deeply sorry for the times in my life where my actions contributed to the problem, where I spoke out of turn, or did not speak up for what was right. I understand that I fell short in these moments and in many others and benefited from a system that condones misogyny and racism."
Article continues below advertisement
Could her posts be a secret plea for help? OK! takes a look at some of her most questionable posts and those that have sparked a conservation between die-hard Britney fans spearheading the #FreeBritney movement.
Following the release of the explosive documentary about her life, Spears posted a message about kindness, and talking about supporting the "lonely kid in the cafeteria," leaving some to believe that she was talking about herself growing up.
Article continues below advertisement
Although Spears has refused to work again until her father has been removed as her conservator, the pop star posted a throwback performance of her performing her hit song "Toxic" with the message, "I'll always love being on stage," making many believe that she does want to get back to performing and being the superstar she was always meant to be.
"We seen this one like 400 times," a fan commented on her pic. Looking at Spears' Instagram it appears that the singer will post the same picture several times, prompting some to take it as a signal she is in trouble.
Article continues below advertisement
In a recent post on the beach, fans were quick to point out that Spears was possibly sending a message. "She is spelling out 911 with her legs," an eagle-eyed fan commented on a series of photos of herself with different poses on the sand.
Fans have gone as far as to specifically ask the "Gimme More" songstress to give them a sign if she needed help — with one of those being to wear yellow as a sign of distress. Spears routinely post photos wearing the same yellow top. This specific one prompted many of her fans to legitimately tag the FBI in her comments to look at.
Article continues below advertisement
Another request from fans was that she hold a bouquet of flowers to suggest she needs help. Either Spears really loves flowers or she could be signaling a sign by posting several photos of herself holding a bouquet or using a flower emoji in her captions.
After "accidentally" burning down her home gym last year, many of her fans noticed that her video message seemed a little off. "Her voice is very shakey and she looks like she was about to burst into tears," one user commented, alluding that there was more to the story than she was letting on.