Mel Gibson KO'd On Twitter After Saluting Ex-President Donald Trump: 'Scum Of The Earth Salutes Scum Of The Earth'
Actor Mel Gibson was spotted saluting ex-President Donald Trump at Saturday's highly anticipated UFC match between rivals Conor McGregor and Dustin Poirier — McGregor lost the fight after he injured his leg at the end of the first round.
Article continues below advertisement
In a clip that surfaced on social media, Gibson was snapped in the crowd making the military style gesture to Trump as he entered the T-Mobile Arena. The former president's arrival was met by a mix of cheers and loud boos, according to videos posted online.
Article continues below advertisement
After some speculation if it was really the Passion of the Christ director in the clip, Myth-debunking site Snopes.com confirmed it was Gibson, citing a pic of him entering the arena wearing the exact same clothes.
Critics delivered Gibson a knockout punch of their own on Twitter after the controversial clip surfaced, citing both men's sordid history of controversial remarks.
Article continues below advertisement
"Mel Gibson saluting Trump shouldn't surprise anyone. Nazis salute other Nazis," one user viciously claimed on Twitter, while another said: "Why did Mel Gibson who never served in the military salute captain bone spur who dodged the draft?"
Article continues below advertisement
"There is no such thing as cancel culture if Mel Gibson isn't cancelled by now," author Shannon Watts commented, while a fourth user noted, "How many times does Mel Gibson have to be outed as a piece of sh*t before people acknowledge that he's a piece of sh*t?"
Article continues below advertisement
"Of course Mel Gibson would stand and salute Donald Trump as he entered a UFC competition in Las Vegas," lifestyle guru Mike Sington seethed on Twitter. "That's what one racist, misogynistic, homophobic, fascist does to another. Scum of the earth salutes scum of the earth."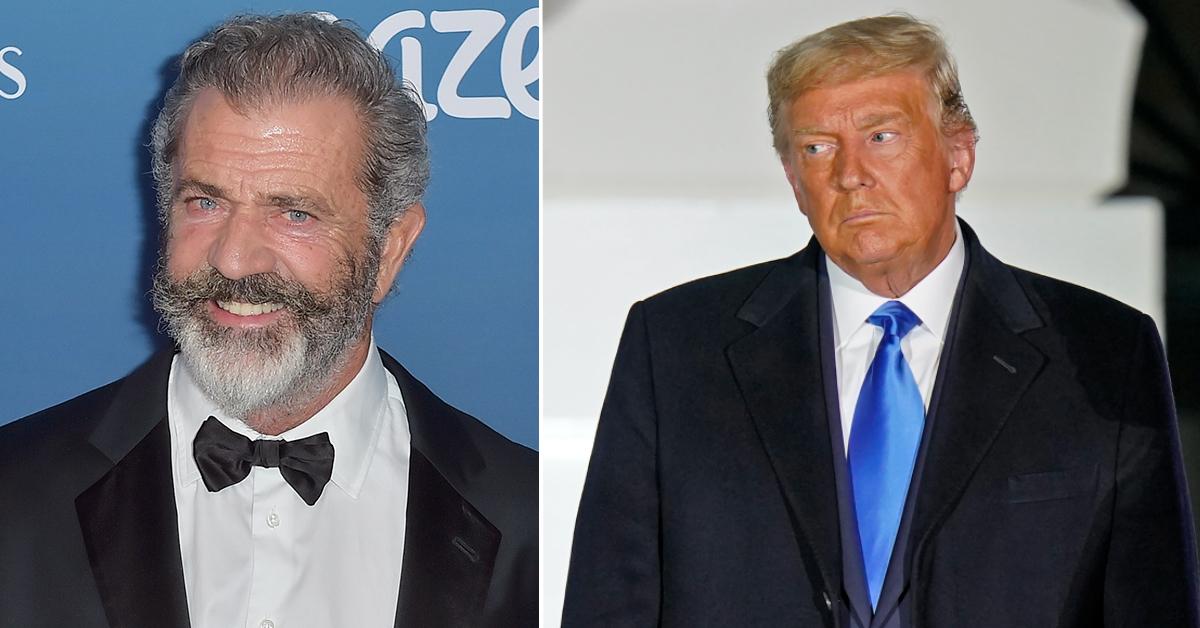 Article continues below advertisement
Gibson, known for his outspokenness, spilled on his political leanings during an interview on Fox News. "I am politically incorrect, that's true," Gibson told host Laura Ingraham in December 2020. "Political correctness to me is just intellectual terrorism. I find that really scary, and I won't be intimidated into changing my mind. Everyone isn't going to love you all the time."