EXCLUSIVE
Michael Douglas & Catherine Zeta-Jones Hit Breaking Point, Friends Fear 'They're Just Going Through The Motions'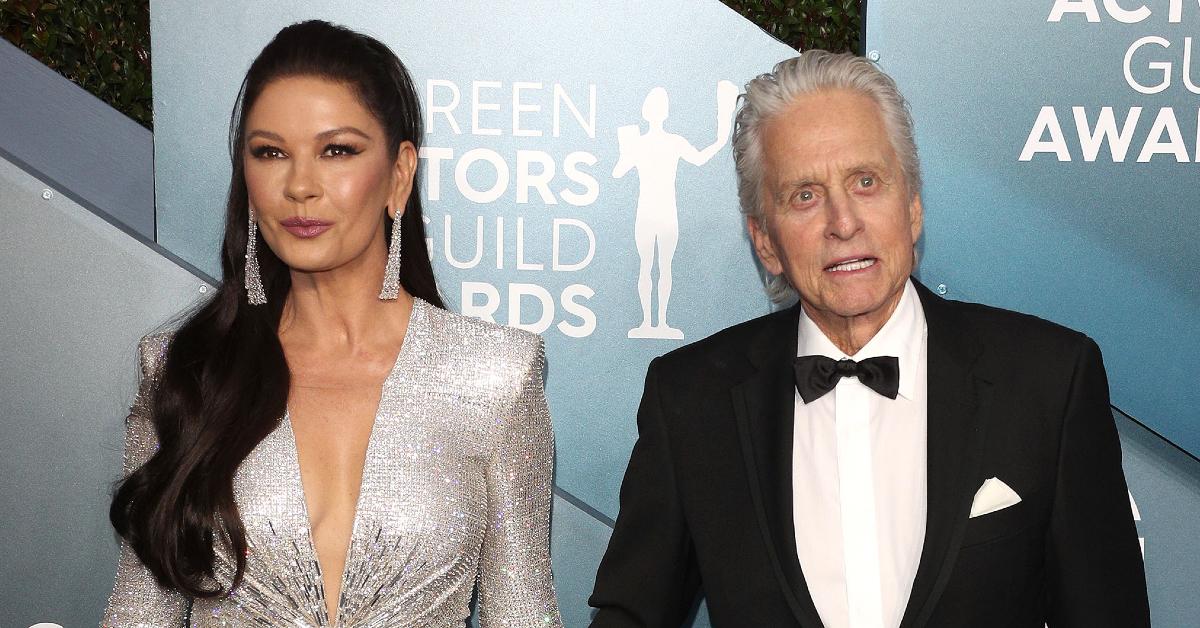 Michael Douglas looked dapper as ever as he arrived at the 28th annual Screen Actors Guild Awards in Santa Monica, Calif., on February 27.
The Hollywood icon accessorized his sharp black suit with a purple tie and a pocket square representing the colors of the Ukrainian flag.The only thing missing was his stunning wife of 21 years, actress Catherine Zeta-Jones.
Article continues below advertisement
According to an insider, Zeta-Jones' absence raised a lot of eyebrows about the status of the longtime couple.
"As Catherine's friends will tell you, she loves a red-carpet event, so it just seemed odd that she wouldn't be there to support him," the insider says. (Douglas — nominated for Best Actor for his work in The Kominsky Method — brought his 43-year-old son, Cameron, as his plus-one instead.)
"There were some whispers," the insider adds, "and people were left to wonder what's really going on between Catherine and Michael."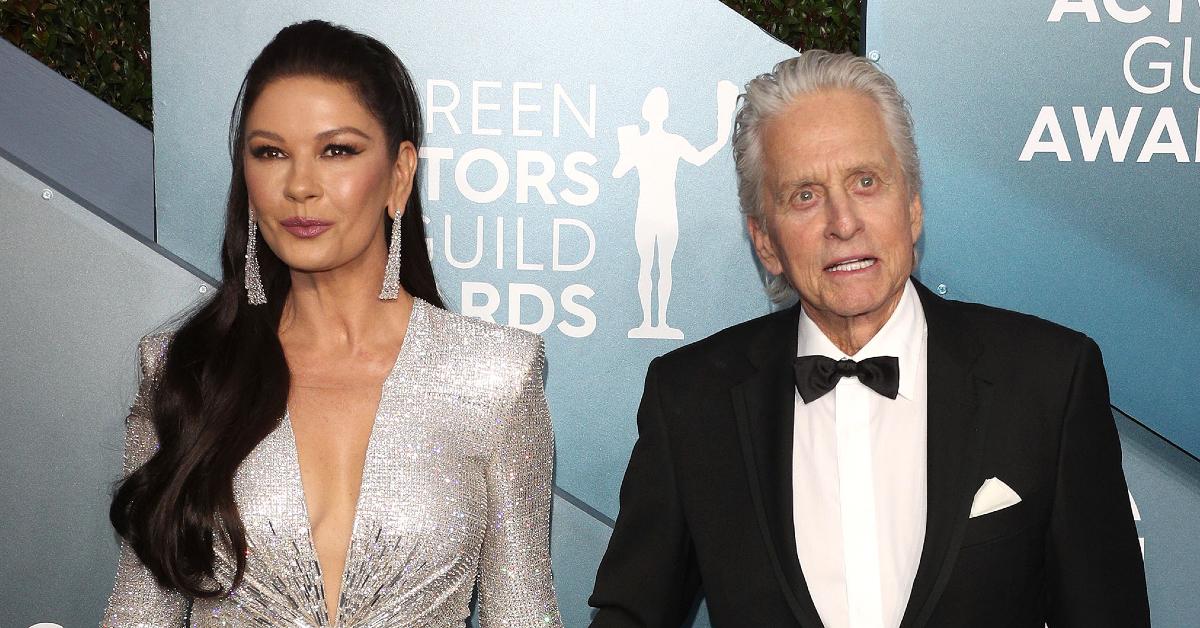 Article continues below advertisement
Despite posting loving tributes to each other as recently as Valentine's Day, the insider says the Ant-Man star, 77, and the Chicago actress, 52, have hit a serious rough patch — one that appears to be heading for divorce. "They are like two ships passing in the night," says the insider, noting that Zeta-Jones' career resurgence and their 25-year age difference have been adding to the tension at home. "Friends fear they are just going through the motions at this point."
While reps for Zeta-Jones and Douglas denied the story, calling talk of a split "totally false," it's not the first time there's been talk of the pair splitting up.
In 2021, reports surfaced of an incident at their $4.5 million Irvington, N.Y., home, in which police were dispatched following a 911 call. Irvington police chief Michael Cerone said that his department got a call from the couple's address requesting medical assistance, and they responded. (A rep for Douglas denied the claims.)
CATHERINE ZETA-JONES GOES A-WALL DURING MIDLIFE CRISIS
"People inside the home were concerned for Michael," a source said of the episode, which is said to have occurred in March 2020.
Article continues below advertisement
Douglas and Zeta-Jones also separated back in 2013. At the time, Zeta-Jones' rep said they were "taking some time apart to evaluate and work on their marriage."
The insider explains the stars were both "going through tough times" — Zeta-Jones was dealing with her bipolar disorder diagnosis (for which she sought treatment in 2011 and again in 2013), while Douglas grappled with throat cancer (he underwent chemotherapy and radiation.)
"Michael and Catherine have had their share of ups and downs, and many thought they were headed for divorce," says the insider. "Marriage is a lot of work, even for a couple as wealthy and famous as they are."
MORE ON:
Catherine Zeta-Jones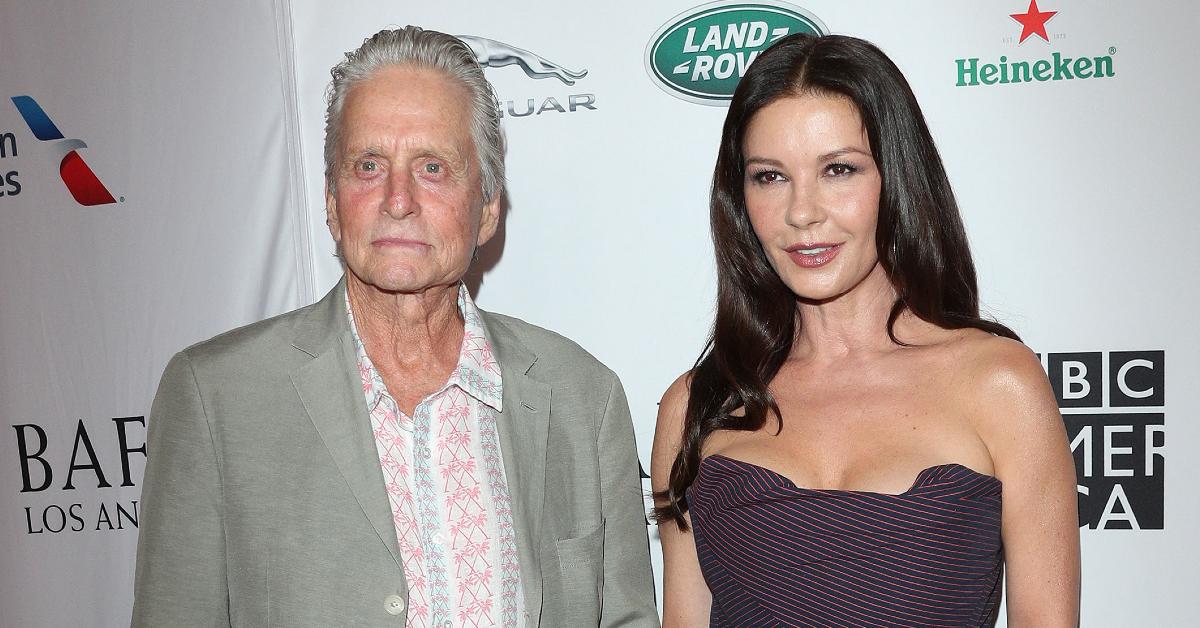 Article continues below advertisement
They seemed to be back ontrack for a while, but sexual harassment claims leveled at Douglas in January 2018 by a former employee took a toll.
"It was a tough hurdle to get over," says the insider. And now, they appear to be living totally separate lives. Douglas just wrapped Ant-Man and the Wasp: Quantumania and is due to begin shooting the limited series Reagan & Gorbachev, as well as a new Apple TV+ show about Benjamin Franklin soon.
Zeta-Jones, meanwhile, "is more focused on her career than she has been in years," says the insider. She stars as Morticia Addams in Wednesday, Netflix's continuation of the Addams' Family saga, which was shot on location in Romania. She's also begun filming National Treasure in Louisiana.
Now that their kids, Dylan, 21, and Carys, 18, are older, there's less of a need for Zeta-Jones to be home. "The kids are more independent, and Michael's needs are basic," notes the insider.
"Catherine's happy to be working so much," says the insider.
Article continues below advertisement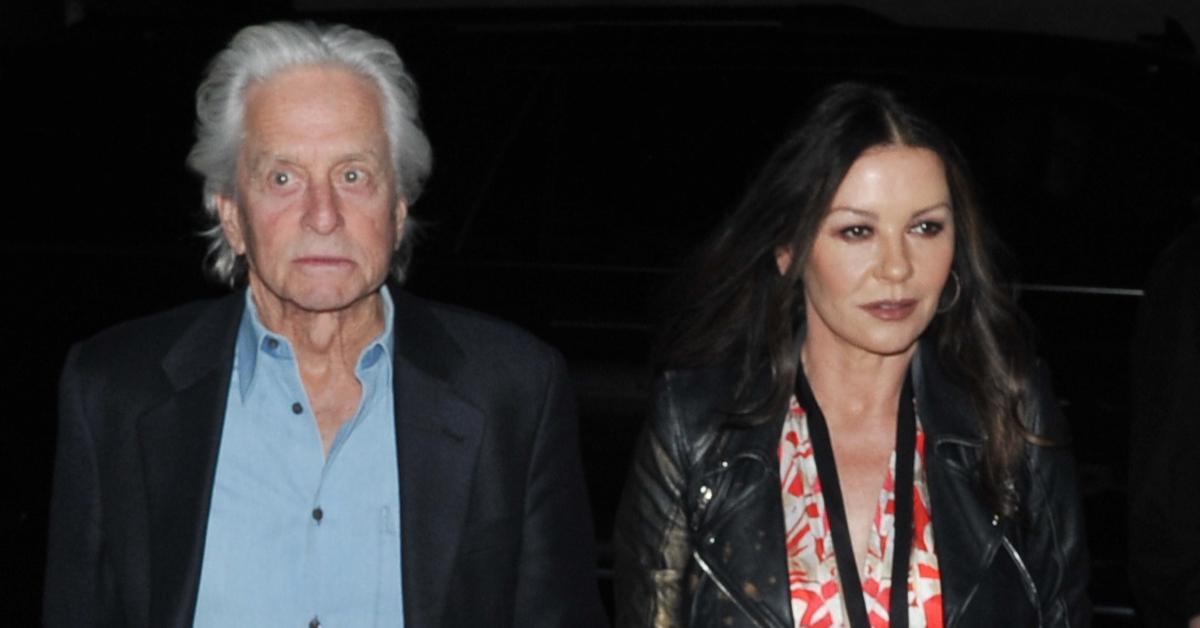 Indeed, the spouses were spotted dining together at Hollywood hotspot Craig's on March 7, but the insider says "onlookers noticed their body language looked forced and showy."
They saved their marriage once before, and friends are hoping they can do it again — especially for the sake of Douglas, who could spiral out of control if Zeta-Jones leaves for good. "They have a lot to hang in there for," says the insider. (Together, they are said to be worth $500 million!) "It's been hard, but they've made it this long, and loved ones are confident Catherine and Michael will be able to work through their problems and come out on the other side."