NEWS
Michelle Obama Opens Up About 'Low-Grade Depression,' Challenging Times Amid Ongoing Coronavirus Pandemic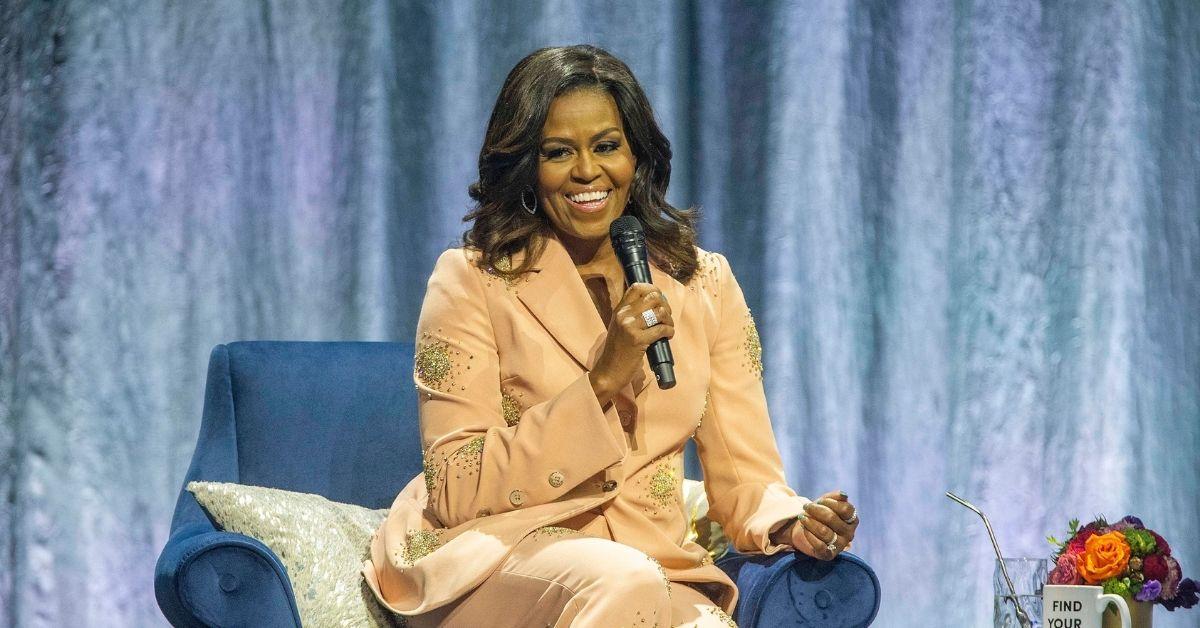 It hasn't been an easy year for anyone — Michelle Obama included. Now, the former first lady is opening up about her mental health amid the ongoing coronavirus pandemic.
"These have been challenging times. Many people have struggled: jobs lost, people going hungry," the Becoming author shared. "We've learned to count our blessings, the importance of health and family."
Article continues below advertisement
Obama suffers from what she describes as "low-grade-depression."
"That was during a time when a lot of hard stuff was going on," the 57-year-old explained. "We had the continued killing of Black men at the hands of police. Just seeing the video of George Floyd, experiencing that eight minutes. That's a lot to take on, not to mention being in the middle of a quarantine. Depression is understandable during these times. I needed to acknowledge what I was going through, because a lot of times we feel like we have to cover that part of ourselves up, that we always have to rise above and look as if we're not paddling hard underneath the water."
Article continues below advertisement
"I'm basically being myself," Obama said. "The entire concept is fun … an adventure."
However, the world very quickly changed with COVID-19. "Our girls were supposed to have emptied out of my nest," she said. "I was sort of celebrating that they were out building their lives and allowing me the emotional space to let them go. Well, they're back!"
She isn't complaining, though. "This time has allowed us to get some stolen moments back with our girls," Obama added. "Those recaptured moments have meant the world to us and I think they've made our relationships with our children even stronger."
"There's something about witnessing your children become adults and developing a different relationship with them," she says. "They didn't come back into the house into the same set of rules, because I didn't want them to miss out on independence. They came back as young women and our conversations are more peer-oriented than they are mother-to-daughter.
Article continues below advertisement
"With everybody homeschooling, what's interesting for me is to listen in on some of their classes to hear how they interact with their professors. When your kids are off in college, you don't get to see that part of them," she added.
The Obamas daughters, Sasha and Malia, "love the freedom of being in the kitchen, creating, experimenting," and their mom taught herself to knit to pass the time and how to be a stronger lap-swimmer.
KAMALA HARRIS' STEPDAUGHTER SIGNS DEAL WITH IMG MODELS — SEE HER MOST ICONIC LOOKS
"Knitting is a forever proposition You don't master knitting, because once you make a scarf, there's the blanket. And once you do the blanket, you've got to do the hat, the socks. … I could go on about knitting!"
PEOPLE was the first to speak with Obama about her mental health and life in quarantine.